Legal Online Rugby Betting Guide For 2023
Rugby is an international sport that is loved by sports fans and bettors alike. Since it's early days in Rugby, England (yes, a real town name), rugby has skyrocketed to fame and now is commonly mentioned alongside other world-famous pastimes like soccer and cricket. It's not a surprise that interest in legal rugby betting has also grown.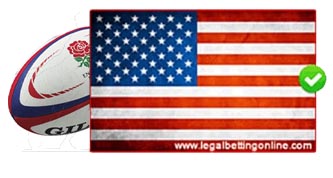 To any of you who are totally green to rugby, or just a die-hard Yankee, rugby somewhat resembles the lovechild of soccer and American football in its nature.  The widespread acclaim of the sport provides tons of opportunities for US consumers to legally bet on rugby online, and we will show you the way.
Is It Legal To Bet On Rugby In 2023?
Yes, it is! There are two ways to wager on rugby in the United States: domestic sportsbooks or international sportsbooks.
Depending on where you live, state-regulated domestic sportsbooks may be available for betting on rugby. 
For those who don't live within proximity of a state-regulated sportsbook, or who just want a broader range of rugby betting options, an online sportsbook operating legally outside of the United States is a great alternative. There are no US federal gambling laws preventing USA bettors from betting on rugby at legitimate sports betting sites based overseas.   
Best Online Sportsbook To Legally Bet On Rugby
Bovada Sportsbook
#1 Rated Legal Online Sportsbook For 2023
Bovada Sportsbook might be a US-only betting site, but it has more rugby odds than most international books. From rugby league odds and rugby union odds to rugby futures, rugby props, and more, Bovada lays out the red carpet for the most die-hard ruggers in the online betting world.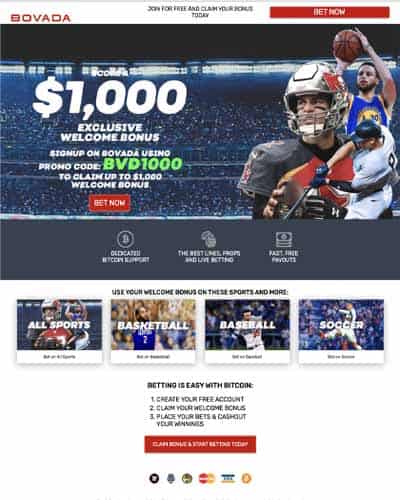 US Friendly - Most US States Accepted

Most reputable name in online sports betting

Licensed by Curacao - Operates within Costa Rica

Generous 50% bonus up to $1,000 for new members

Easy deposits using credit cards or Bitcoin/crypto

Fast and reliable payouts guaranteed
Only US, Mexico and Brazil players accepted

Residents of DE, MD, NJ, NV, NY not accepted

Limited deposit options compared to other sites
Best Legal USA Rugby Betting Sites For 2023
Will I Get In Trouble For Betting On Rugby?
You won't get in trouble for placing bets on rugby, if you wager through a sportsbook that is operating legally within the industry. Individual states have different restrictions on gambling, and make sure to check out your state's specific gambling laws.
There are also federal US laws that affect online gambling in the US. Most notably, the Federal Wire Act, The Professional and Amateur Sports Protection Act (PASPA), and the Unlawful Internet Gambling Enforcement Act (UIGEA). Luckily, these laws target operators with no history of penalizing individuals for placing bets online.
The safest option, and our recommended option, is to use one of out top-rated international sportsbooks. We conducted a separate review of reputable sportsbooks to make your betting legitimate and safe.
No one wants to stress, and with our guide you can wager sans worry!
Best Rugby Betting Apps For 2023
More than ever there is a demand for betting wherever and whenever you want. Luckily, all our recommended international sportsbooks provide online mobile betting, all you need is internet connection.
There is no download required and you can wager using any reliable browser such as Chrome and Safari. The mobile betting sites are US-friendly and compatible for any smartphone and operating system such as Android, IOS and Windows.
With all the same features available on desktop, these mobile betting options are incredibly user-friendly and efficient ways to place bets from your pocket.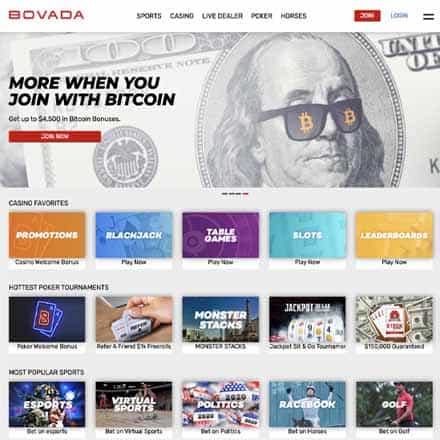 How To Legally Bet On Rugby
Once you've selected an international online sportsbook, it's time to get started.
The first crucial step on how to legally bet on rugby is to create an account with a sportsbook.
Follow these steps to sign-up at an online sportsbook.
Follow any of the links on this page to your legal sports betting site of choice, and once you're there click on the "Sign Up" or "Join" button.
Next you will be asked to enter your information including phone number and email address. The sportsbook won't process your payouts if you provide false credentials. All our recommended sportsbooks protect your data.
Enter a username and password.
You may deposit a bankroll at this point, but you can skip this step as well.
One important note is making sure you know what promotions the sportsbook offers, including how to claim them.
Sportsbooks offer a variety of online sports bet types which we explain below.
While this information doesn't include every single type of wagering option available for betting on rugby, it does cover the most common rugby bet types.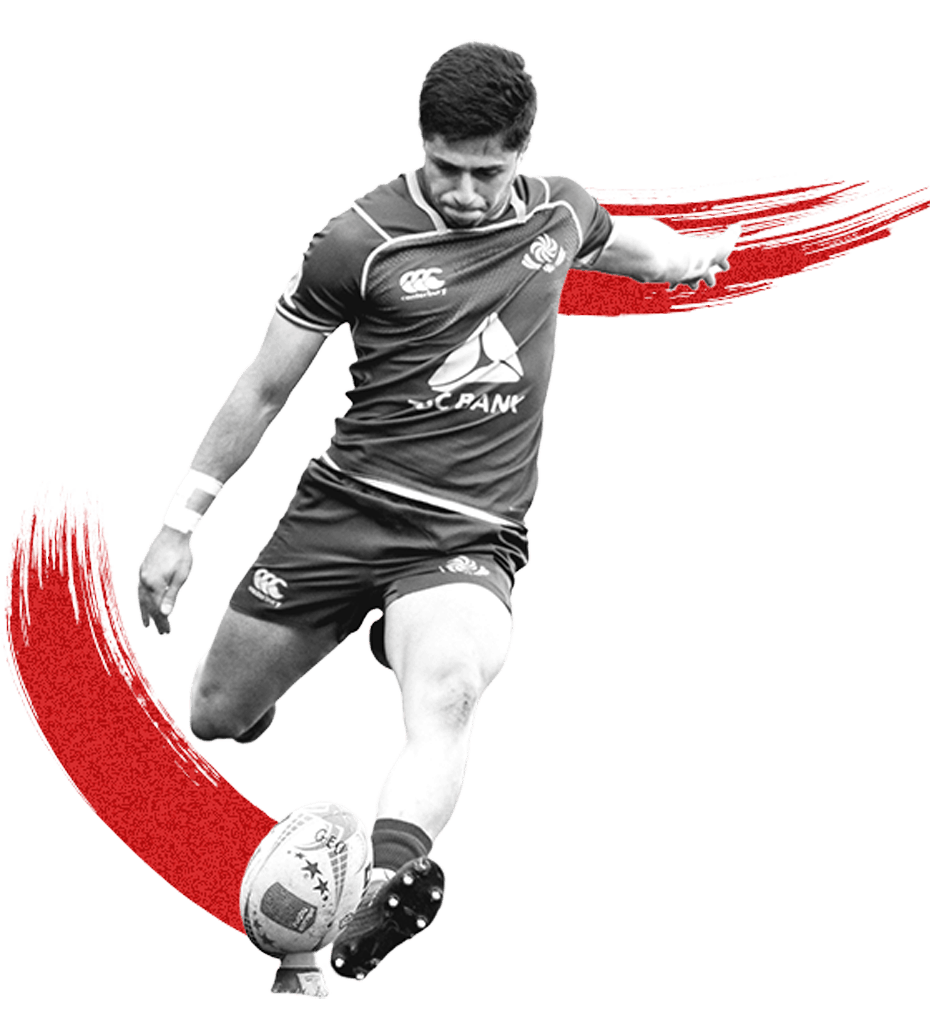 Rugby Moneyline/Straight Bets
Rugby straight bets involve simply choosing a winner. If the team has a negative payline (i.e. -160) then they are the favorite, and if a team has a positive payline (i.e. + 160) then they are the underdog.
Rugby Spread Bets
In a Rugby spread bet the oddsmaker designates the spread (i.e. +6 / -6) that must be covered by either team.
Rugby Over/Under Bets
In a Rugby over/under bet the sportsbook sets the combined score of both teams. The bettor picks whether that number will be higher or lower than the sportsbook's prediction.
These are also called totals bets.
Rugby Prop Bets
Rugby props can be team or player specific and allows the bettor to wager on individual or team-based events that are unrelated to the final score but related to performance.
Rugby Futures Bets
Rugby futures include props like "which team will win the 2023 Rugby World Cup." Futures are generally available year-round despite of the sporting season.
Rugby Parlay Bets
Rugby parlay bets include a series of lines that the bettor must win individually in order to win the entire bet. The structure of parlay bets varies, and usually includes wagering on two or three matches. Recently sportsbooks include another parlay option which includes varying bet types.
Popular Rugby Tournaments To Bet On
The following are the most popular rugby tournaments that draw the most attention from oddsmakers and bettors.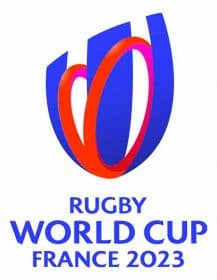 The Rugby World Cup is the most popular rugby event around the world. The championship takes place every four years in the summer months, with France set up to host the next upcoming game in 2023. The Rugby World Cup consists of teams from the Rugby Football Union (RFU).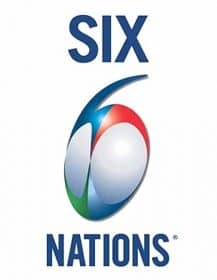 This popular RFU rugby tournament is a competition held between the teams of England, France, Italy, Ireland, Scotland, and Wales every year. The current 2019 champion is Wales. The Six Nations Championship usually runs from February through March.
Most Popular Rugby Leagues To Bet On
The sport of Rugby has two primary leagues that both provide opportunities for bettors to wager year-round on their favorite teams.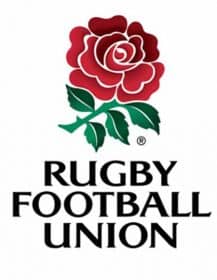 The RFU is the premier Rugby organization around the world. The RFU is one of the oldest Rugby organizations and has widespread international fame, including teams all the way from New Zealand to South Africa.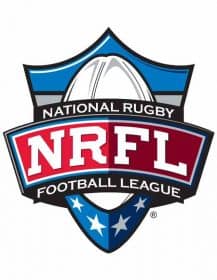 The RFL split off from the RFU in the late 1800's. Many RFL teams originate out of northern England, although it is also an international organization. RFL games differ from RFU in number of players per team and tackling rules.
Since not everyone is familiar with the details of rugby – we comprised an overview of the game and its rules:
Rugby is a sport much like a combination of American football and soccer. Rugby is played with either 15 players (RFU) or 13 players (RFL) per team.
Rugby uses an oval shaped ball that can be passed between players laterally or backwards. The ball can also be kicked forward, as long as it leaves the player's hand and touches the ground first – this is known as a drop kick.
The basic object of rugby is to move the ball forward across the opposing team's goal line and score a goal – known in rugby as a try.
Rugby is a contact sport and players from one team attempt to tackle the ball carrier on the opposing team in order to gain possession of the ball.
Other than grounding the ball in the opposing team's goal zone, players can score by drop-kicking the ball between an opposing team's field goal posts or kicking a penalty kick if the other team causes an infringement.
It is safe as long as you place your Rugby bets through either a state-regulated sports betting destination or through a legitimate online sportsbook such as the ones featured on this page. 
You can legally bet on rugby as a US resident through either a local, state-licensed sportsbook or at one of our recommended online sportsbooks, all of which are operating legally within the industry.
If you bet through an online sportsbook that is operating legally, then no, you won't get into trouble for placing bets on rugby online. The only exception is for residents of Washington, as WA has restrictions in place relevant to online betting (although WA has no history of penalizing online bettors or enforcing their restrictions).
The sport originated in the English middle-class, most notably at the Rugby School in Rugby, England. 
Rugby has its origins in the middle ages, yet officially, the game we know today has been played since the late 1800s.
Bitcoin and Bitcoin Cash (along with other cryptos) are great options for funding your sportsbook account, and in fact is the easiest and most efficient way to deposit and withdraw money.
Visit our pages covering legal Bitcoin sports gambling and legal Bitcoin Cash gambling for more information. 
We would be remiss not to mention that there are quite a few other altcoins that are accepted at various sportsbooks, and we cover these in the next FAQ.  There are also some funding tools that streamline the usage of cryptocurrencies, such as Zelle-to-BTC. 
You can withdraw money though Wire Transfer, Check by Courier, Cryptocurrency, or Voucher. We recommend using crypto for deposit and withdrawals for the fastest and easiest betting and same day payouts.
We are unaware of any rugby-specific bonuses, but our recommended sportsbooks all offer a generous sign-up welcome bonus, reload bonuses, referral bonuses, and various other seasonal promotions. 
These sportsbook bonuses come by way of a deposit match bonus in most cases, matching a specific percentage of your initial deposit up to a maximum amount.  
Often, a sportsbook will match your deposit up to a certain amount. A common bonus is a 50-100% match on your deposit. For example, you deposit $250 and the sportsbook matches that giving you a total of $500 in your bank. Be sure to check out your sportsbook's terms and conditions for rollover contingencies.
Common bonus types include sign-up bonuses, reload bonuses for returning bettors, and referral bonuses for bettors who refer friends to sign-up at the same sportsbook.
Live betting is often available for rugby games and allows you to wager in real-time as the game unfolds.  Live betting has gained momentum with its enhanced action during games and has driven sportsbooks to offer live betting options on more and more events.