California Legal Online Gambling For 2019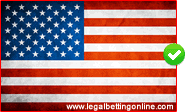 The Golden State's position concerning gambling has historically been fairly friendly, with a long history of gambling activity in the region. State regulation of California's gambling businesses did not begin to emerge until 1984, and has transformed over time to support a thriving industry. Land based gambling has been around a long time in the state, and remains a very popular form of entertainment to residents of and visitors to the state. Already one of the most heavily visited states with the lure of San Francisco and LA's Hollywood scene, there are more than enough locals and tourists to support the gambling businesses located within the state's borders.
California's political landscape is highly complex, with polarized sides to most issues and a great deal of controversy over social issues. Having one of the largest populations of any state makes them an influential region, and it provides an enormous customer base for any type of business platform that puts their roots down in the state, including both land based and legal online betting. The potential revenue with a player base this large in the Golden State is jaw dropping. This is one reason that efforts continue to launch state regulated online poker despite the opposition of powerful individuals such as Sheldon Adelson. This page will address the legal status of gambling in California, and will provide insight into each of the most popular platforms within the gambling industry.
Is Online Gambling Legal In California?
If you don't want to read through the legal text, we can summarize everything for you in one brief sentence. While online gambling hasn't yet been legalized or regulated by the state, there are no laws that specifically make the act of gambling online illegal in California as long as you are placing your bets with licensed offshore gambling sites who are located in regions that offer legalized gambling. All of the websites found on this page meet this criteria and are very reputable names in the industry.
CA State Facts & Quick Jump Menu
Bovada Sportsbook & Casino

The Bovada brand is one of the most trusted among US players, including those in California. They offer attractive welcome bonuses, high quality services and performance, and treat their players very well. For those who aren't aware, Bovada is a part of the Bodog family of online gambling sites. They are one of the most reputable in the industry and always conduct business in an ethical manner. So if you want to play with the most trusted site who will always pay out winners on time, then Bovada is our #1 choice.
 Pros
All California players accepted
Sportsbook, casino & horse betting available
Robust mobile friendly platforms
Live betting options available
Deposit with credit cards or Bitcoin
Very reputable - never missed a payout
 Cons
Excluded States: NY, NV, NJ, DE, MD
Is It Legal For California Residents To Play Online Casinos For Real Money?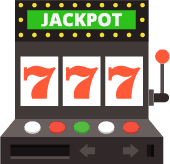 Land based casino gambling is available throughout the state of California. The Gambling Control Act was passed in California in 1997 and provides statewide regulation of the gambling industry. In 2003, a new measure was passed as Proposition 1A that permitted the governor of the state to support gaming compacts with eligible Indian Tribes. Proposition 1A allows qualifying Indian Tribes to operate up to 2 land based casinos through this state-tribal compact, resulting in land based gambling becoming readily available in select Tribal areas. At this time, online casino gambling has not been proposed nor is it included in any legislation representing existing efforts to legalize online poker gambling. Likewise, there is also no state or federal legislation, law or bill that makes it illegal for California residents and visitors to participate in online casino gambling that is offered by legally licensed and regulated businesses located outside of the United States.
This being the case, we have provided a listing of legal online casinos that we have reviewed and approved as top rated brands that are licensed to provide their services to players in California. Our review process is very intense, and effectively eliminates any low quality, questionable or undesirable virtual destinations. We do not provide a lengthy listing of all the available online casinos, we only list those select few casino websites that we consider to be the leaders in the industry.
Legally Licensed Online Casinos
That Accept California Players
Is Online Sports Betting Legal In California?

There are two federal laws which prohibit online and offline state based sports betting in California and every state in the US, with the exception of four select destinations that were exempted, including Nevada, Delaware, Montana and Oregon. The Professional and Amateur Sports Protection Act, also known as PASPA, effectively prohibits any type of sportsbook gambling outside of those four exempted regions. The Federal Wire Act has been deemed by the US Department of Justice as prohibiting any type of state based online sports betting. These two laws combine to make sure that US based bookmaking services do not expand anytime soon.
These laws are being enforced as we recently found out through New Jersey's unsuccessful efforts to bypass the PASPA law. The state has proceeded with their state regulated sports betting initiative, with provisions in place that they feel bring them into compliance with federal standards. This move is very recent and we have yet to see how the federal government and those opposed to this move, which include the NFL, NBA and NCAA, will react. Everyone is on the edge of their seat watching. Should NJ prove successful in this bold move, it could set precedence for any other state who has not been exempted from PASPA but that desires to provide state regulated sports betting. The Federal Wire Act would still prohibit online access to any type of sports betting services however.
In essence, we are not expecting state regulated online or offline sports betting to become legal in California anytime in the near future. This does not mean Californians do not have some viable options for legally enjoying this type of entertainment without traveling to Las Vegas. The sportsbooks listed on this page represent the industry's top rated sports betting sites that are legally licensed and regulated by a respected governing jurisdiction that is located outside of the USA.
For those states such as California that are just beginning their journey towards legalizing some type of online gambling in their region, they will have some substantial opposition to deal with. Sheldon Adelson is throwing millions of dollars at the situation in an effort to stop any expansion of US based online gambling, and to thwart existing state licensed online gambling in states such as New Jersey, Nevada and Delaware who have already launched their online gambling initiatives. He claims to oppose online gambling from a moral stand point, and has launched an all out war against the online gambling industry and its supporters. He has been involved in openly opposing California's efforts to legalize online poker for the state, and could be part of the reason that multiple pieces of legislation addressing online poker in CA have failed and/or been tabled thus far. The topic will be revisited in 2015, and many industry experts and state leaders are optimistic that they will reach resolution with creating an online gambling industry in the state. Adelson's efforts have not discouraged other states from beginning discussions on state regulated online gambling, including Florida, Pennsylvania and several others.
Best Online Sportsbooks
Accepting California Players
Is Online Poker Legal in CA?

Poker has been the focus of efforts to legalize online gambling in California. Multiple pieces of legislation have been presented, but have not yet seen completion or resolution as of yet. The efforts to legalize online poker for 2014 have been tabled, to be resumed in 2015's session. A great deal of work has gone into bringing the state's Indian tribes together on the issue and addressing the state's racetracks who are demanding a piece of the action as well. At least one previous version of the legislation expressly excluded the state's race tracks from participating, and this caused a new wave of controversy.
A new version of the bill is expected to include the racetracks operating in the state, as well as meet most of the demands of the Indian tribes who are concerned about their existing land based casino businesses. There have been extensive talks and even an educational seminar hosted in the state to try to get everyone on the same page. Residents of the state seem to overwhelmingly support the proposed measures and are eager to see state based online poker opportunities made available to them.
Sheldon Adelson is working hard to convince residents, state leaders and the existing gambling industry that online poker would harm the state's residents and visitors, and put low income players at risk. He has even placed some influential US government officials on his payroll to fuel his efforts. Everyone knows that he is simply protecting his existing gambling interests and sees online gambling as a threat to his businesses. As a successful casino owner and operator, it is ridiculous for him to support gambling by providing access to this type of entertainment through land based, brick and mortar destinations while opposing online access to the same services as risky. Though he is a hefty opponent that is armed with billions of dollars in his arsenal, the online gambling industry has fought back and is not letting him bulldoze over their futures, including those in California. Online poker proponents in the Golden state are moving full steam ahead to bring viable legislation to the table in 2015.
In the meantime, the following poker sites are legally licensed, regulated and have been personally vetted by our team of analysts. They are industry leaders in the online poker arena, and provide a high quality, secure and legitimate online gambling experience to residents of California and the US in general. They provide a great alternative for California residents who are eagerly awaiting state regulated options to emerge in the Golden State.
Top Rated Poker Sites
Open To CA Players
California Gambling FAQ's
Gambling Laws In California

Like most states, California online gambling laws are not black and white concepts which are specifically addressed in the state's statutes. The gaps are filled in from various perspectives and with various opinions, with no real consensus among professionals. Some professionals would categorize online gambling as illegal simply because there are no legally operating online gambling sites regulated by the state. All gambling which is regulated by the state of California takes place in licensed commercial or tribal casinos and card rooms. So while it may not be legal at this point to launch an online gambling site in California, that does not necessarily mean that players are prohibited from participating in online gambling at legal gambling sites which are regulated outside of the United States.
In 2006, Congress passed the Unlawful Internet Gambling Enforcement Act (UIGEA), codified at 31 U.S.C. §§5361-5367. The UIGEA does not specifically criminalize online gambling, but it does provide regulation concerning financial transactions which are gambling related. The law addresses the gambling operations and not players; hence someone placing bets in California on offshore poker websites is not expressly violating federal law under the UIGEA. There are currently no federal laws which prohibit players from participating in online gambling.
California law specifically prohibits playing "any game of faro, monte, roulette, lansquenet, rouge et noire, rondo, tan, fan-tan, seven-and-a-half, twenty-one, hokey-pokey, or any banking or percentage game played with cards, dice, or any device, for money. …outside of licensed establishments." Cal. Penal Code § 330. However, there are multiple online gambling sites which are legally licensed businesses operating under the regulatory oversight in legitimate jurisdictions where the government offers legalized online gambling. Therefore California residents would not be participating outside of their state's guidelines.
Penalties
Prosecution of online players is unheard of, with no reported cases in California or anywhere in the US for that matter. And even if a player were to be prosecuted, it's only a misdemeanor punishable with up to a $1,000 fine. This could partially be due to the fact that California online gambling laws are not concisely expressed by the state. However, California authorities have cracked down on so-called Internet sweepstakes cafes, which have been declared illegal by the California Bureau of Gambling Control. These types of shady businesses are dangerous and we do not recommend anyone consider visiting them or participating in their services. There have also been crackdowns on illegal online gambling rings based inside of the United States which were undeniably operating outside of the law.
The UIGEA also does not prohibit states from legalizing online gambling. Specifically, the UIGEA allows bets or wagers both initiated and received in a state (or tribal jurisdiction) in accordance with the laws and regulations of that state (or tribal jurisdiction). § 5362(10). Several states have moved forward with legalizing online gambling to be licensed, developed and regulated inside their state borders, available to their residents only. Several other states are currently undergoing efforts to move in that direction, California included. States such as New Jersey and Nevada have legalized online gambling, meaning online gambling websites may be licensed and take online bets within those states. Legalizing online gambling allows these states to raise revenue while protecting consumers, lawmakers say.
Recent Developments Towards Legalizing Online Gambling In California
For California, it's just a matter of time, though the state legislature has grappled with legalizing online gambling for years. California Senate Bill 51 (SB 51) is the most recent attempt. Known as the Internet Gambling Consumer Protection and Public-Private Partnership Act of 2013, SB 51 would establish a framework to authorize intrastate Internet gambling in California, including Internet poker, specifically authorizing Internet gambling through licensed websites. Two other bills have been announced as well, including the Authorization and Regulation of Internet Poker and Consumer Protection Act of 2013, SB 678, which in essence would allow California gaming companies to legally offer online poker gambling. The bill sets the legal minimum age to play online poker at 21, and provides financial safeguards to protect player funds. The bill does not address any other type of online gambling other than online poker.
Assemblyman Adam Gray has sponsored multiple bills relevant to online gambling in California. Two of them are sports related, AB 1437 and AB 1441. The first one, AB 1437, titled as the Internet Fantasy Sports Game Protection Act, was passed through for consideration by the California House committee on Appropriations. After lengthy discussion and debate, the measure was passed in January with only one opposing voice from Marc Levine. Levine has been openly opposed to DFS since its emergence in the US market. Gray's second sports related bill, AB 1441, is related to the legalization of legal sports betting in California. This bill was pulled from the agenda and shelved for the time being. AB 1441 has a lower priority because it can only take affect at such time as the Professional and Amateur Sports Protection Act (PASP) was either modified or rescinded. A hearing date has not been scheduled for AB 1441.
Assembly Bill 2291 was one of the earlier online poker bills introduced in California. It was introduced in by Reggie Jones-Sawyer and called the Gambling Control Act of 2014. The bill never received a hearing however, and has been shelved since the fall of 2014. When AB 2991 was introduced, a competing bill was also introduced as SB 1366, the Internet Poker Consumer Protection Act of 2014. The simple fact that there were competing bills relevant to online poker demonstrated that there were conflicting points of view regarding interactive poker regulation and that the state was perhaps not ready for a unified approach to the emergence of online poker gambling within its borders.
Fast forward a few years and another one of Adam Gray's gambling bills, AB 2863 was recently passed through the Assembly Appropriation Committee. The bill will regulate and legalize online poker in California. Several amendments were added to the bill before the vote to address tainted assets and bad actors, two elements that still require additional modification before final passage is possible in the Senate. Some of the issues still being questioned in the bill include the $20 million fine for any gambling companies that provided online betting services to California residents from 2006-2011. Some individuals feel the fine is too small and that offenders can afford to pay significantly more. Another issue is the addressing of tainted assets and any unfair advantages those may bring to certain parties. The bill has the support of the Poker Players Alliance.
The last bill that is in motion but has not yet been brought forward is known as the Internet Poker Consumer Protection Act of 2013, and is sponsored by eight California Indian tribes. It would legally permit operators of California reservation casinos and commercial card rooms to provide online poker to residents and visitors who are physically present within the state of California during the poker gaming session. This bill requires the state to opt out of any federal legislation that may pass in the future concerning online gambling. It also rules out any opportunity for interstate compacts, restricting the gambling scope to intrastate only. Many industry professionals feel that the sheer size of the population of the state would ensure that the online poker infrastructure could be self sustaining and not require any additional contributions from players outside of the state.
Passing any of these bills would result in the creation of specific CA online gambling laws and genuinely address the topic head on. In addition, there have been several recent attempts at passing federal legislation, however unsuccessful thus far. Online poker players will be closely watching the outcome of these legislative proposals to see what actually ends up taking hold and becoming the law of land in California.
Reasons Why Legalizing Online Gambling Would Be Beneficial For California
The level of debt that California faces is no secret to anyone, and at this point, the why and how of what got them into this financially dire situation is irrelevant. Attempts to tax businesses to death for additional revenue to provide some relief has done nothing more than cause them to exit the state and decrease California's tax revenue even further. Online gambling may just be a way to get the state budget out of the red, or at least headed in that direction. The revenue that the state could bring in from licensing fees, operator taxes, player taxes, and other regulatory related revenue could be in the billions of dollars, something that could benefit the state greatly right now as they desperately struggle to manage the their expenses. This extreme deficit in the state budget may be enough motivation to get lawmakers in the state to finally agree and come together to get a bill passed that will open the doors to online gambling for residents of the Golden State.
Latest California Gambling News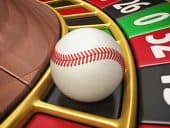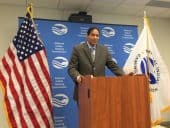 The sports betting legalization effort has grown to a nationwide front over the years. Signs are pointing …