Michigan Legal Online Gambling Guide 2018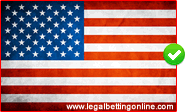 Michigan is home to a host of gambling entertainment venues, with a very tolerant position regarding the commercial betting industry in general. There is also a tribal state compact in place that supports tribal gambling properties in the state. However, when it comes to home or social gambling, the state of Michigan marches to a much different beat, known by some as the Draconian portion of their gambling laws. Online gambling laws have had an interesting path in the Great Lakes State.
This page of our guide will focus entirely on the legal status of all types of betting in Michigan. We will cover land based and online gambling laws as well as how to access the legally sanctioned gambling options available to Michigan residents and visitors. We will provide insight into the legalities surrounding gambling in the state in such as way that players are able to easily make informed decisions concerning their involvement with gambling entertainment. Our job is not to talk anyone into anything or convince anyone that gambling is a good idea. Our objective is to present the facts so that individuals seeking legal state gambling options can make the best decisions possible.
---
Michigan Online Gambling Laws

In 1999, Senate Bill 562 was passed to ban Internet gambling in Michigan. The law was in effect for only a year when it was repealed through Public Act 185, which repealed SB 562 in its entirety. While the reversal of the ban does not expressly legalize state licensed online gambling, it also does not prohibit Michigan residents from participating in legally licensed and regulated offshore online gambling. Gambling online is not illegal in Michigan as long as players are visiting gambling sites that are legitimately licensed and subject to regulatory oversight through a respected governing jurisdiction. The gambling sites recommended in this guide all fall into this category.
Penalties for Violating Michigan's Gambling Laws
One of the interesting components to violations punishable under Michigan's gambling laws is that winning while engaged in illegal gambling activities carries stiffer penalties than does loosing. A player who wins less than $50 in illegal gambling activities is committing a misdemeanor. Misdemeanor violations are punishable by up to 93 days – 2 years in prison and/or fines up to $2000. Violations that qualify as conspiracy or accessory charges against the Michigan Gaming Control and Revenue Act are subject to up to 10 years in prison and/or a fine up to $100,000.00. These penalties don't apply to online gambling in the US and speak more to something like a local bookie, or an underground casino underneath the Chinese restaurant.
Is Online Gambling Legal In Michigan?
After reviewing each of the state gambling laws in Michigan, we've concluded that there is nothing that makes the act of gambling online illegal in Michigan.
This is exactly why no player has ever been prosecuted for online gambling in the state. You can't prosecute someone for breaking a law that doesn't exist.
Will Michigan Consider Legalizing Online Gambling in the Future?
In a world where timing is everything, Michigan seems to be ripe for the adoption of legalized online gambling. SB 889 has been introduced and already passed by the Senate Regulatory Reform Committee. Based on this, it has been presented to the Senate, and could be voted on in September 2016. The House has not weighed in on the bill yet, so while Senate passage is likely, House passage is unclear at this point. The bill would authorize the licensing and regulation of state based online casino and poker gambling. The prospect of additional state revenue and new jobs from the integration of an online gambling initiative into the gaming entertainment industry in Michigan was a significant factor in the bill's support by 2017 Senate. We anticipate that the state will embrace online gambling in 2016, with a possible launch of the new initiative in 2018.
MI State Facts & Quick Jump Menu
---