Michigan Legal Online Gambling For 2019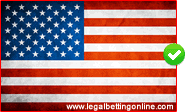 Michigan is home to a host of gambling entertainment venues, with a very tolerant position regarding the commercial betting industry in general. There is also a tribal state compact in place that supports tribal gambling properties in the state. However, when it comes to home or social gambling, the state of Michigan marches to a much different beat, known by some as the Draconian portion of their gambling laws. Online gambling laws have had an interesting path in the Great Lakes State.
This page of our guide will focus entirely on the legal status of all types of betting in Michigan. We will cover land based and online gambling laws as well as how to access the legally sanctioned gambling options available to Michigan residents and visitors. We will provide insight into the legalities surrounding gambling in the state in such as way that players are able to easily make informed decisions concerning their involvement with gambling entertainment. Our job is not to talk anyone into anything or convince anyone that gambling is a good idea. Our objective is to present the facts so that individuals seeking legal state gambling options can make the best decisions possible.
Michigan Online Gambling Laws

In 1999, Senate Bill 562 was passed to ban Internet gambling in Michigan. The law was in effect for only a year when it was repealed through Public Act 185, which repealed SB 562 in its entirety. While the reversal of the ban does not expressly legalize state licensed online gambling, it also does not prohibit Michigan residents from participating in legally licensed and regulated offshore online gambling. Gambling online is not illegal in Michigan as long as players are visiting gambling sites that are legitimately licensed and subject to regulatory oversight through a respected governing jurisdiction. The gambling sites recommended in this guide all fall into this category.
Penalties for Violating Michigan's Gambling Laws
One of the interesting components to violations punishable under Michigan's gambling laws is that winning while engaged in illegal gambling activities carries stiffer penalties than does loosing. A player who wins less than $50 in illegal gambling activities is committing a misdemeanor. Misdemeanor violations are punishable by up to 93 days – 2 years in prison and/or fines up to $2000. Violations that qualify as conspiracy or accessory charges against the Michigan Gaming Control and Revenue Act are subject to up to 10 years in prison and/or a fine up to $100,000.00. These penalties don't apply to online gambling in the US and speak more to something like a local bookie, or an underground casino underneath the Chinese restaurant.
Is Online Gambling Legal In Michigan?
After reviewing each of the state gambling laws in Michigan, we've concluded that there is nothing that makes the act of gambling online illegal in Michigan. This is exactly why no player has ever been prosecuted for online gambling in the state. You can't prosecute someone for breaking a law that doesn't exist.
Will Michigan Consider Legalizing Online Gambling in the Future?
In a world where timing is everything, Michigan seems to be ripe for the adoption of legalized online gambling. SB 889 has been introduced and already passed by the Senate Regulatory Reform Committee. Based on this, it has been presented to the Senate, and could be voted on in September 2016. The House has not weighed in on the bill yet, so while Senate passage is likely, House passage is unclear at this point. The bill would authorize the licensing and regulation of state based online casino and poker gambling. The prospect of additional state revenue and new jobs from the integration of an online gambling initiative into the gaming entertainment industry in Michigan was a significant factor in the bill's support by 2017 Senate. We anticipate that the state will embrace online gambling in 2016, with a possible launch of the new initiative in 2018.
MI State Facts & Quick Jump Menu
Bovada Sportsbook & Casino

Bovada is a household name in the online betting industry. They've been around since 2011 and have an excellent reputation for treating players fairly, offering fast payouts and a fantastic betting platform that caters to all types of gamblers.
 Pros
Gamble on sports, poker and casino games all under 1 account
Make deposits easy via credit cards and now bitcoin
All betting platforms are mobile friendly
Bet in-game wagering
Excellent reputation - Most trusted in the industry
Fast and reliable payouts guaranteed
 Cons
Excluded States: NY, NV, NJ, DE, MD
Is It Legal To Play Real Money Casino Games Online In Michigan?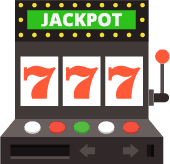 As mentioned previously, the state is in the process of considering the authorization of state licensed legal online casino gambling. Should the measure pass in 2016, we can expect to see state based online casinos launch sometime in 2017 or 2018. Until then, it is not a violate of state or federal law for Michigan residents to participate in online casino gambling at websites that are regulated and located outside of the United States.
In order to keep things legal, you must be sure to only visit those sites which are operating legitimately within the industry and carry legal licensing to do so, such as the sites featured in this guide. They have all been vetted by our team of gambling analysts and have been verified to hold the proper licensing credentials, compliance certifications, and are subject to strict regulatory oversight. Playing casino games for money at these sites does not violate any state or federal laws.
Reputable And Legally Licensed
Online Casinos That Accept Michigan Players
Is Sports Betting Legal In Michigan?

Unfortunately, state licensed online sports betting is not legal anywhere in the United States. This is due to federal US gambling laws that regulate domestic sports betting activities. These laws include the Federal Wire Act and the Professional and Amateur Sports Protection Act (PASPA). Unless these laws are repealed or dramatically modified, sports betting in the United States will not see any expansion.
However, there are no US federal laws or Michigan state laws that prohibit residents from enjoying online sports betting at legally licensed and regulated online sportsbooks based outside of the US. We have evaluated the legally sanctioned options out there, and have listed the industry's leading sportsbook gambling destinations accepting Michigan residents right here in this guide. You can visit our sports section to find answers to questions such as "Is sports betting legal in the United States?
Best Michigan Online Sportsbooks
Is Online Poker Legal in Michigan?

It is extremely likely that state licensed online poker will be legal within the next year or so. Legislation has been presented and well received, and could be voted on as soon as September 2016. Until such time as Michigan players have access to state based online poker options, there are a handful of legally regulated online poker sites that are available to Michigan players. These sites are based outside of the Untied States, with the options that are listed in this guide having been vetted by our team to verify their legitimacy and quality.
Top Rated Poker Sites
Open To MI Players
Latest Michigan Gambling News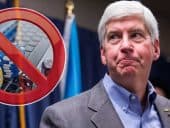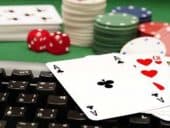 Michigan completed online gambling legislation in one fell swoop with the Lawful Internet Gambling Act. The ambitious …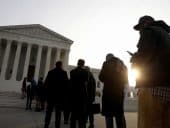 2018 is a big year for gambling legislation, at the forefront of it all stands New Jersey …
Gambling Laws That Apply To Land Based Brick And Mortar Gambling In Michigan
The laws governing gambling in Michigan are contained within the Michigan Compiled Laws and are organized by chapter. The bulk of gambling operations are regulated by the Michigan Gaming Control Board. The state's history of regulated gambling dates back to 1933 when pari-mutuel wagering was legalized through the Racing Act of 1933. This law also established the Office of Racing Commissioner as well. In 1959 the initial Act was replaced with the Racing Law of 1959. The final revision to the existing pari-mutuel wagering laws took place with the passage of the Racing Law of 1995, which is still the primary regulatory statute that governs and oversees the pari-mutuel industry in Michigan. The Racing Law of 1995 expanded the pari-mutuel industry by authorizing full card simulcast wagering, providing a significant boost to revenue.
Senate Bill 504 and Senate Bill 505 combine to update the Racing Law of 1995, providing specific regulations regarding how money from wagers will be distributed to the two remaining race tracks in the state. The bills originally had a provision to authorize electronic wagers by phone and the Internet through advanced deposit wagering, however this language was removed from the bills prior to the vote. Instead, the electronic wagering is going to be attempted as an administrative change rather than a legislative change. The bill also establishes a horse racing advisory committee that will answer to the Department of Agriculture and Rural Development with regulatory updates.
The next form of regulated gambling to be legalized in Michigan was the state lottery. Act 239 of 1972 authorized the establishment of Michigan's state lottery. The lottery in Michigan has evolved over time and currently includes draw games, scratch-off tickets, keno, pull-tabs, and interstate draw games. The Michigan State Lottery website allows you to play for free online or for real money. Lottery products can be purchased in retail locations that have received a license to sell them, including bars and restaurants. In addition, tickets to draw games can be purchased online, and instant scratch off, pull tab and keno games can be played online for real money. The Commissioner of the Michigan Bureau of State Lottery at the time of this writing is M. Scott Bowen.
1996 saw the legalization of casino gambling in the state as Michigan voters approved Proposal E, authorizing the establishment of three commercial casinos in the Detroit area. The Michigan Gaming Control and Revenue Act was signed into law, assigning regulatory oversight to the Michigan Gaming Control Board, who would also handle licensing and enforcement of the Act. The city of Detroit has three commercial casinos: the Greektown Casino and Hotel, the MGM Grand Detroit Casino, and the MotorCity Casino and Hotel. Class III casino games, which include live card games such as poker and blackjack, are legal at the multiple tribal casino and the state's three commercial casinos.
The first Tribal State Compacts in Michigan were finalized in 1993, with additional compacts to follow in 1998 and 2007. Twelve tribes currently hold compacts with the state, with 23 casinos currently operating on tribal lands and one more in the planning and development stage as of this writing. The Michigan Gaming and Control Board does not have regulatory authority over the tribal casinos, but the agency does oversee compliance with the state compacts.
Charitable gaming is legal in Michigan and is also regulated through the Michigan Gaming Control Revenue Act, with some portions overseen by the Michigan Bureau of State Lottery, such as bingo and raffles, with other portions, such as Millionaire Party casino nights being overseen by the MGCB. Licensing is required for charitable gaming events. There are very specific directives which must be adhered to according to the state's laws.
Forms Of Gambling That Are Considered Legal In The Eyes Of Michigan Law
Casino Gambling – There is a substantial number of legal casino properties in Michigan, including three commercial casinos and 23 tribal casinos, with one property currently in the planning and development stage. Casino gambling includes gaming machines and live table games such as poker, blackjack, roulette and craps. In addition, legally sanctioned offshore internet casinos are also available to Michigan players through licensed and regulated destinations.
Poker – Live poker is legal at any of the state's commercial casinos or tribal casino properties. State licensed online poker is not yet legal, but this may change later in 2016 or early 2017. Legally sanctioned online poker provided by licensed and regulated offshore poker sites is available to Michigan poker players. The online poker sites recommended in this guide are all licensed and regulated and accept players from Michigan.
Pari-mutuel Racing – There are two racetracks currently operating in Michigan, offering both live races and simulcast racing. Electronic advanced deposit wagering has not yet been legalized. For expanded options, MI players can visit legally licensed offshore sportsbooks online for access to betting on horse racing events from around the world.
Sports Betting – Outside of pari-mutuel wagering, Michigan does not have any land casinos with sportsbooks. However you are free to signup with one of the offshore sites recommended in this guide and can legally place your bets online.
Bingo – Bingo is legal in Michigan at commercial casinos and through licensed charitable gambling events. Bingo is overseen by the Michigan Bureau of State Lottery.
Lottery – The state lottery offers a wide range of games that include both online and offline access to draw games, scratch off tickets, pull tabs and keno.