Michigan Legal Online Gambling 2020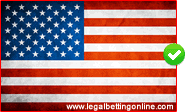 Michigan's legal online gambling scene was once in arm's reach of the state for domestic regulation. However, the Governor at the time vetoed the bill which allowed expanded gambling last minute. The state's residents must now rely on licensed offshore destinations for legal online gaming entertainment.
This page of our guide will focus entirely on the legal status of all types of betting in Michigan, land-based and online gambling laws, as well as, sanctioned gambling options available to MI residents and visitors.
MICHIGAN GAMBLING LAWS

In Michigan, there are various available gaming entertainment forms such as lotteries, casino gambling at commercial and tribal-run venues, poker, pari-mutuel wagering on horses, bingo, and bowling tournaments and millionaire parties. At this time, Michigan does not have a state-regulated online platform but will likely reintroduce legislation to do so this year.
Is Online Gambling Legal In Michigan?
While there are no online gambling operations licensed by the state at this moment the state will likely aim for legalizing these in the coming year or two. MI players who are 18 and over can participate in online gambling online at licensed offshore platforms. No Michigan state laws prohibit this activity and there are no federal laws which contradict this either.
MI State Facts & Quick Jump Menu
Bovada Poker, Sportsbook & Casino

Bovada is a household name in the online betting industry. They've been around since 2011 and have an excellent reputation for treating players fairly, offering fast payouts and a fantastic betting platform that caters to all types of gamblers.
 Pros
Gamble on sports, poker, and casino games all under 1 account
Make deposits easy via credit cards and now bitcoin
All betting platforms are mobile friendly
Bet in-game wagering
Excellent reputation - Most trusted in the industry
Fast and reliable payouts guaranteed
100% casino bonus up to $3,000
50% sportsbook bonus up to $250
100% poker bonus up to $500
 Cons
Excluded States: NV, NJ, DE, MD
Is It Legal To Play Real Money Casino Games In Michigan?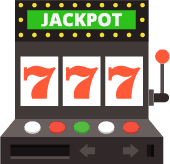 Michigan has several domestic casino gambling options available, however, access can change based on age and whether the venues serve alcohol:
Ojibwa Casino
FireKeepers Casino Hotel
Turtle Creek Casino Hotel
These venues can have a minimum age requirement of either 18 or 21, which depends on whether they serve alcoholic drinks. Michigan does not offer online casino games but players can access legally licensed offshore ones here.
Is Online Casino Gambling Legal In Michigan?
The state was in the process of considering the authorization of state-licensed online casino gaming but the bill was vetoed last minute. Until another bill appears and passes every state government branch, it is not a violation of state or federal law for Michigan residents to participate in online casino gambling at websites that are regulated and located outside of the United States.
Legal Michigan Online Casinos
These Michigan friendly online licensed offshore casinos are available to state players who are at least eighteen and offer a wide game selection possibly not found domestically. The brands below have all been vetted by our team of gambling analysts and verified to hold the proper licensing credentials and compliance certifications.
Reputable And Legally Licensed
Online Casinos That Accept Michigan Players
Is Sports Betting Legal In Michigan?

While Michigan has not considered sports betting legalization with their focus more on online casino and poker gambling, neighboring state of Minnesota is with a bill pending in its legislature, which may change Michigan's mind on allowing domestic wagering. Michigan sports teams like the Michigan Wolverines, Detroit Lions, Detroit Tigers, and the Detroit Pistons could greatly benefit from domestic legal wagering.
Is Online Sports Betting Legal In Michigan?
There is no interest in wagering by the state at this moment, nor a plan to allow online betting platforms. Nonetheless, MI players who are at least eighteen can wager online at licensed offshore sportsbooks listed below. As discussed above, these sites are not illegal under US federal gambling laws or Michigan state laws because they are licensed, regulated, and legally operating offshore in an international market.
Legal Michigan Online Sports Betting
We have evaluated the legally sanctioned options out there, and have listed the industry's leading sportsbook gambling destinations accepting Michigan residents 18 and over below. Our team has vetted each brand recommended below for security, payout reliability, bonuses, competitive odds, and numerous betting lines to ensure we share the highest quality online sportsbooks.
Best Michigan Online Sportsbooks
Is Poker Gambling Legal in Michigan?

Poker gambling can be done at a number of establishments in Michigan throughout major MI cities, lower Michigan, and the Upper Penisula. Poker is usually found within casino venues or in stand-alone card rooms. For the most part, MI players can play poker at 21, as 18+ tribal casinos do not have poker gaming.
Is Online Poker Gambling Legal In Michigan?
It is extremely likely that state-licensed online poker will be legal within the next year or so after the state attempted to pass a bill to expand domestic gaming to include online options like poker and casino games. The legislation that was presented was well received, the only failure being in the hands of a governor who vetoed this amazing potential for the state before leaving office. While at this time there are no domestic online poker options, MI players are recommended to play at licensed offshore online poker rooms that do not violate state or federal law.
Legal Michigan Online Poker
Below are recommended online poker rooms that gladly accept MI players eighteen and over. We have verified their licensing, offshore status, regulatory compliance and reviewed their bonuses, poker features, and titles to guarantee we recommend the best options.
Top Rated Poker Sites
Open To MI Players
Latest Michigan Gambling News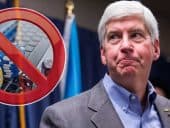 The online gambling industry in Michigan suffered a major setback last week. On Friday, Dec. 28, Governor … Read more