Best Casino Apps For iPhone – Safe And Legal Real-Money iPhone Casinos For 2023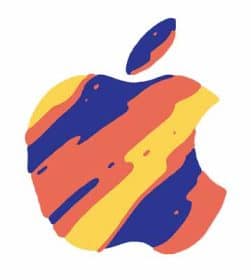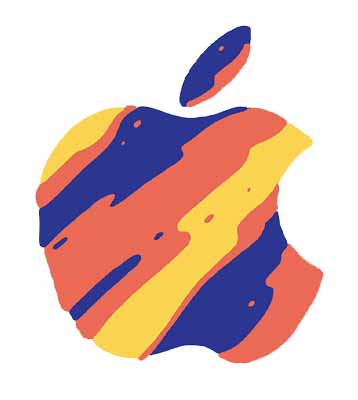 In the US, the iPhone is the single most popular smartphone line, and several new models come out every year. As such, it's really no surprise that the iPhone and mobile casino apps would be equally popular. But we're not talking about those "free" iPhone casino apps you get from the App Store where you can't win actual cash.
No, we're talking about legit iPhone mobile gambling apps available from the best online legal betting sites. And unless you live in one of the few states with legal online casinos available at the domestic level, you can only find real-money casino apps for iPhone at the offshore venues featured here.
Are Real-Money iPhone Casino Apps Legal In The United States?
Yes! To download real-money iPhone or iPad casino apps, iPhone users in gambling states where domestic iGaming is legal have access to all kinds of App Store options. However, most states haven't yet legalized online casino gambling at the local level.
If you live in such a state – and chances are you do – you might think you're out of luck. But you aren't! All the best-rated international casinos deliver mobile-optimized versions of their entire gambling suites right through your mobile browser. iPhone sports betting apps are also available from some of the top-rated online gambling sites.
These sites are safe and legal to use, as US gambling laws don't bar access to non-USA offshore casinos. And even though these are web-based amusements, they look and feel just like native iPhone gambling apps.
2023 Best iPhone Gambling Apps For Real-Money Payouts
Legal iPhone Casino Games
The basis of any legit iPhone casino site is its gaming menu. To that end, you can expect a massive selection of titles made by the best online casino software developers. The top sites feature games from Realtime Gaming (RTG), Betsoft, Microgaming, Dragon Gaming, Rival Powered, and many other tried-and-true brands.
All online electronic casino games utilize random number generation (RNG) technology to ensure fair play and real-world odds, and all games are regularly audited.
If you're looking for the best slots app for iPhone, you won't find it in the App Store. That's because for real-money slots apps, smartphone users in most states are cut off. But that's okay, since the best slots app for mobile use can't be found in the App Store anyway!
At the top mobile betting sites, there are hundreds of online slot machine games to choose from, and they're all compatible with mobile Safari for a smooth, slick, bright experience.
Choose from online penny slots, 3-reel slots, 5-reel slots, interactive slots/iSlots, 3D slots, and progressive slots with million-dollar jackpots.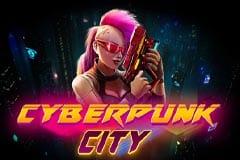 To find the best real-money blackjack app, iPhone users can ignore Apple's native storefront. That place is a bust every time! Instead, you'll find the best blackjack games for your Apple smartphone at the international casino sites featured here.
No matter the screen size or processor speed of your handset, as long as you have a relatively recent iPhone made within the last five years or so, the digital felts are yours!
At legit mobile betting sites, you'll get to choose from single-deck 21, double-deck 21, 6-deck and 8-deck blackjack games, and even specialty games like Zappit Blackjack.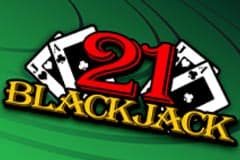 For those who enjoy legal online roulette, the iPhone is a great choice. But if you look for roulette in the App Store, you'll only find dirty roulette (not to be confused with "Dirty Roulette," which is some asinine thing you can read all about somewhere else).
Remember, since native Apple gambling apps don't let you win real money, these "official" iPhone roulette apps will only do you – and your bankroll – dirty.
For a real-money roulette app, smartphone users can get American and European tables at all the mobile casino sites featured here.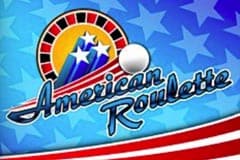 Online baccarat isn't the most popular kind of casino game, but it's one of the most true-to-life casino games. That's because baccarat rules are 100% fixed and rigid, giving the player and the dealer no choice in any outcome. The cards are the thing.
This makes iPhone baccarat games hosted by legal betting sites so compelling: It's just like playing IRL! Plus, because mobile baccarat is meant to be casual, it welcomes bettors of all skill levels and financial means.
In a brick-and-mortar casino, you might be used to standing around watching baccarat. But online, you can stand around and play it!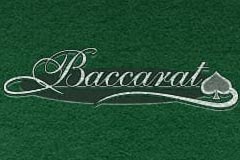 Video poker is the perfect mobile casino game. The pastime has always been electronic in nature, and when you're carrying around electronics in your pocket, you can bring the old poker kiosk with you wherever you go. That's the premise, and it's a good one.
With online video poker for iPhone available at every site listed here, you can enjoy dozens of themed video poker titles, each with different rules and odds.
Want a break from the madding crowd? Just step outside from that full house and play your own full house whenever and wherever you want!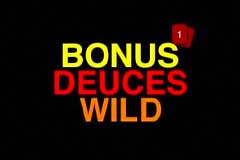 Bingo is best in person, but it's admittedly a niche market. Some folks want to play bingo without being surrounded by clouds of mothballs, rose perfume, and cigarette smoke.
To avoid that unholy mist, we'd be remiss not to recommend the best bingo apps for iPhone. Of course, we're not talking about those bingo apps you can download from the App Store – those stink even worse than your local bingo hall.
Instead, we suggest using the digital blotter at one of the legal betting sites featured here. Bingo!
It's considered bad manners to take your smartphone into the bathroom with you, but how else are you going to take in a quick game of craps? Of course, as with all other casino games, the best craps games for iPhone are exclusively available at the sites we recommend.
These craps apps have real-world odds and let you enjoy the world's most popular dice game on the world's most popular smartphone platform.
The only thing you can't use your phone for is shooting craps. (But you already use it plenty for shooting the s***, so we'll call it even.)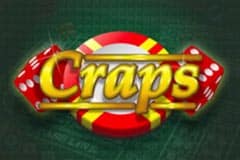 As the kids say, iPhone keno is pretty kino. In other words, it's pretty great. While not as popular as bingo, legal online keno works pretty much the same way.
As a lottery-style pick 'em game, retail in-person keno has made the transition to the online space almost completely intact. Some online casinos offer more keno web apps than others, but most sites have at least a few versions of the classic numbers game.
Best of all, because a round of keno on iPhone takes practically no time at all, it's the perfect game to play when you're in line, in traffic (passengers only!), or just lounging on the couch.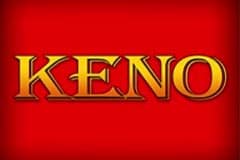 Depending on the legal online betting operator you choose, you'll get several different specialty games in addition to the standard amusements listed above. These can include anything and everything. Many times, these games are totally unique, while other times, they're a new twist on an old standby.
If these kinds of casino games are your jam, be sure to check out each site's selection before signing up so you know exactly how special their specialty game menu really is.
Live-Dealer iPhone Casino Games
For most players, RNG electronic casino games are the bread and butter of the online gambling experience. Just like in real in-person casinos, electronic slots, electronic table games, and video poker turn the biggest handles. But in-person casinos also usually have live table games, which have long been exclusive to brick-and-mortar venues.
But these days, online technology is good enough that online live dealer casino games are finally a reality. And now that iPhones are so snappy – and cellular data networks are so fast – mobile live-dealer games are really picking up steam.
With real-time video and audio feeds, you can pull up a seat at the digital felts and watch real dealers and croupiers host your favorite games. You can even go full screen to get a big screen experience on the small screen!
Live-Dealer Blackjack
Live-Dealer Roulette (American + European)
Live-Dealer Baccarat
Live-Dealer Super 6 (aka Punto 2000, Mini-Bac)
iPhone Casino Banking Options
A mobile casino wouldn't be very convenient if you couldn't also use it to manage your account – specifically, your bankroll. Luckily, the top sites make that easy. All casino deposit methods and casino payout methods – except for lesser used options like bank wires and cashier's checks – are readily accessible via iPhone.
In general, each site offers the same basic credit card and cryptocurrency support, but you'll also find other options unique to each venue. The same banking options apply to iPhone Casino and iPhone sportsbook apps.
Free Casino Games For iPhone
So, you want to play free iPhone or iPad casino apps, do you? Maybe you're looking for the best free slot games for iPhone or the best free blackjack apps. Perhaps you want the best free roulette games. Maybe you're after free video poker games or free bingo games for your Apple smartphone. Regardless, we can definitely empathize.
But remember, while you can find "free" iPhone gambling games in the App Store, these are free in name only. And FINO isn't kino.
These casino apps aren't real casinos, they're casino-themed free-to-play video games. Worse, they present you with endless in-app purchases (IAPs) if you want to play more than a few rounds per day. These IAPs mean that if you're an avid player, you can only spend money but can never win money!