Olympics Betting Guide For 2023
Betting on the Olympic Games is one of the oldest sports gambling markets in existence, giving every bettor an opportunity to get involved in the world's most famous athletic tournament.
Not only is Olympics betting a way to connect to the magic that defines the games, it's also a way to enjoy a legal wagering experience on events that are guaranteed to make history. Options for legally betting on 2024 Olympic odds run the gamut, and they're a nice change from the usual fare on the sports calendar.
Americans looking for a legal way to bet on sports in the US can turn to international online sportsbooks for all their gambling needs while adhering to the letter of US law. We are confident that our recommended operators offer the best online sports betting options for the upcoming Olympic Games.
Bovada Sportsbook
#1 Rated Legal Online Sportsbook For 2023
If you want the best sportsbook to bet on the next Olympics, look no further. At Bovada, betting on the Olympics is a breeze, and you never have to sweat getting paid. With thousands upon thousands of Summer Olympics odds and Winter Olympics odds to choose from, Bovada will have you winning gold after gold!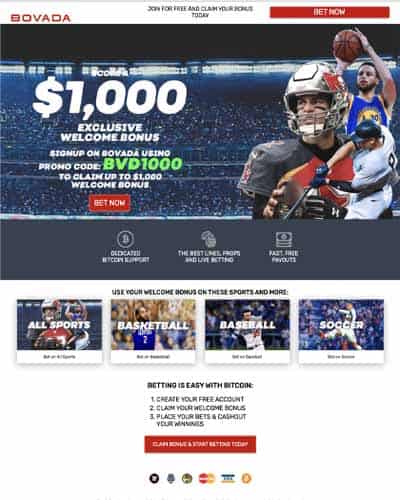 US Friendly - Most US States Accepted

Most reputable name in online sports betting

Licensed by Curacao - Operates within Costa Rica

Generous 50% bonus up to $1,000 for new members

Easy deposits using credit cards or Bitcoin/crypto

Fast and reliable payouts guaranteed
Only US, Mexico and Brazil players accepted

Residents of DE, MD, NJ, NV, NY not accepted

Limited deposit options compared to other sites
Best Online 2024 Summer Olympics Betting Sites
Each of the following legal betting sites is US-friendly and offers betting odds on the 2024 Paris Summer Olympics. Every single one of these sites also offers exciting online sportsbook bonuses for new players, while returning players can take advantage of reload bonuses and other membership perks.
Betting On The Summer Olympic Games - Paris 2024
Betting on the 2024 Paris Summer Olympics promises to produce lots of action at the top online sportsbooks. These international betting sites, as usual, will provide US bettors with the most choices on the boards, with all events and sports/disciplines represented.
Because 2024 is so far away, there are no current odds available for Olympics betting on the Summer Games. Of course, this page will be updated as the 2024 Paris Summer Olympics draws near. What we do know for certain is that the 2024 Summer Olympics will take place in Paris, France between July 26, and August 11, 2024.
US Gambling Laws That Affect Betting On The 2024 Summer Olympics
There are two federal gambling laws to be aware of when you're thinking about betting on the Olympics. These laws are summarized below, but it is important to note that neither law applies to individual bettors in any way.
Interstate Wire Act (1961) – Also called the Federal Wire Act, this prevents domestic US sportsbooks from accepting wagers across state lines. The Wire Act is why you can't just call a Las Vegas bookie and place a wager from a different state. All legal domestic sportsbooks and mobile sports betting apps are geo-fenced and accessible only to bettors physically inside each state in question. Offshore sportsbooks are exempt from the Wire Act.
Unlawful Internet Gambling Enforcement Act (UIGEA, 2006) – The UIGEA is a banking law that bars US-based banks from knowingly processing payments to or from sportsbooks or gambling sites that are not regulated by the US government. The law is largely unenforced, but it occasionally results in declined credit/debit gambling deposits. Bitcoin and other cryptocurrencies have rendered this law moot.
State Olympic Betting Laws – In addition to the above federal laws, there is one state that disallows all online gambling: Washington. However, these laws are historically unenforced, and hundreds of thousands of WA residents use offshore books to wager on the Olympics regularly. Still, please follow all local betting laws.
About The Summer Olympics
The Opening Ceremony for the 2024 Summer Olympics takes place on Friday, July 26, 2024, and the Games will conclude on August 11. The 2024 Olympic Games (Paris 2024) will host over 300 events across 30+ sports, with some 206 nations represented.
There will be a huge number of Olympic betting lines offered throughout the tournament. Wagering types include point spreads, props, futures, parlays, and more, all of which are sport dependent. You'll also be able to bet on tournament-level lines, like which nations will win the most medals, which country will win more head-to-head matchups, and so on. You can expect thousands of distinct Olympics betting odds, and some events will even feature live betting options.
US residents without access to local sportsbooks can legally access 2024 Summer Olympics odds through any of the approved sports betting sites listed on this page. Each brand is legally operating in their own home countries, thus making it legal for them to offer their services to players around the world, including those in the US.