Summer Olympics Betting For 2020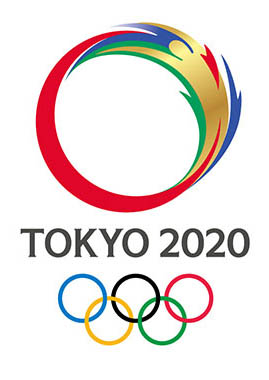 If you're looking for Summer Olympics betting, you have lots of excellent options at your disposal. However, even though sports wagering is massively popular in the US, most states are dragging their feet when it comes to providing domestic online options for eager gamblers. As a result, American bettors will have more options – and better options – at reputable offshore Olympic betting sites.
The next Summer Olympics will be held in 2020 in Tokyo, with the Opening Ceremony taking place on July 24 and the festivities coming to a close on August 9. Japan has invested over $3 billion to host these games, and they promise to be the most varied and contested in Olympics history. As such, they also promise to turn the biggest betting handle in Olympic history. So if you want a piece of the action, read on to learn everything you need to know to win a gold medal of your own!
Coronavirus Update
As of March 2020, no decision to delay or cancel the 2020 Summer Games in Tokyo has been made. However, all options are on the table in the global fight against COVID-19. Stay tuned to this page for updates as they come in. In the meantime, if you're looking for betting lines on sports in general, be advised that most are currently unavailable. However, you can still access casino games, poker tournaments, and slots at all the best offshore betting sites. 
Best Legal Online Sportsbook For Summer Olympics Betting Lines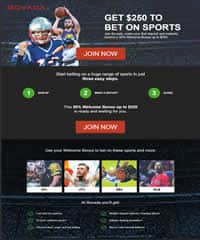 If you're only going to sign up for one Olympic sportsbook during the 2020 Tokyo Games, you'll want to choose Bovada. With several Games under its belt and a stellar reputation of having never missed a single Olympics payout, Bovada is an industry leader in online gambling. And because it operates under the license of the respected international Bodog brand, you know the sportsbook is 100% legit.
During the Summer Olympics, Bovada members will get access to tens of thousands of different wagers on all the events and disciplines on offer. Best of all, if you sign up now, you can take advantage of Bovada's Sports Welcome Bonus, which will give you up to $250 in free plays and comes with the lowest rollover in the business at just 5X. Just like the best athletes in the world gather at the Olympic Games, the best bettors in the world call Bovada home.
 Pros
1000s of daily Olympic wagers
Operated by renowned Bodog brand
Bitcoin and Bitcoin Cash support
Guaranteed payouts
Valuable sportsbook bonuses
Legal and safe for USA bettors
US members aged 18+ accepted
Includes full casino, poker room, and racebook
Mobile-optimized for iPhone and Android
Cons
Comparatively few deposit/withdrawal options
USA bettors from DE, MD, NJ, NV not accepted
Top Legally Licensed Sportsbooks For Summer Olympics Betting
2020 Summer Olympics Venues
The 2020 Summer Olympics venues have been released, as has the Olympic Park layout. The Olympic Village layout is also nearing completion, though this latter is limited only to nations' athletes and team personnel, and visitors and fans are not permitted on the premises.
However, the other facilities listed below will be open and available to spectators, though you'll definitely need to plan your trip well to get to as many of these Tokyo Olympics sites as possible.
Summer Olympic Events
For Tokyo 2020, there are scheduled to be 339 Olympic sporting events across 50 different disciplines. While many of these will be familiar to and popular with American sports bettors, many Olympic gambling newcomers will likely be exposed several compelling disciplines for the first time.
Since it's important to understand the basics of any sport you wager on, if any of the following are unfamiliar to you, you'll want to do a bit of research before placing your Olympics bets. Fortunately, most of the events are fairly straightforward, even if they make no sense on the surface – We're looking at you, Modern Pentathlon!
New Olympic Sports For 2020
The next Olympics will feature several new sports, including 3x3 basketball, freestyle BMX, Madison cycling, karate, sport climbing, surfing, and skateboarding. Additionally, many more disciplines will include mixed (i.e. male and female) events than ever before, and baseball and softball are both scheduled to make their return to the Summer Olympics after their removal from the slate in 2008.
While the format is unclear for most of these new Olympic sports, they'll be published in plenty of time for bettors to get a handle on what to expect.
Olympic Bet Types
The kinds of Olympics bets available at legal online sportsbooks run the gamut, from familiar spreads and straights to all kinds of Olympic prop bets and futures. The most common wagering types are shown below, and each legal betting site will have a massive selection of odds, lines, and specials to choose from. These bet types are also available when betting on the Winter Olympics.
Olympic Live Betting
While live betting is all the rage at most online sports betting sites, not every Olympic event will support the phenomenon. Since live wagering – aka in-game betting – takes place during the contests themselves, this kind of sports gambling lends itself better to longer, more structured team events.
As the Olympics is home to a slew of individual one-off events and fast-paced races, live betting won't be available for everything. However, for games like Olympic baseball, Olympic soccer, and so on, you can expect to find live lines at most offshore sportsbooks.
Olympic Mobile Betting
Mobile betting will be available during the Olympics, and you'll be able to access your sportsbook's full menu of Summer Games odds and lines via any modern iPhone, iPad, or Android device. Mobile betting is convenient and useful, particularly for US bettors that are always on the go or otherwise don't have time to be glued to their desktop computers.
The top Olympic betting sites all offer mobile-optimized portals that work through Internet browsers like Safari, Chrome, Firefox, Opera, and others. Best of all, there are no app downloads required, and there's no geo-fencing. With mobile betting, you can wager on the 2020 Summer Olympics from anywhere in the country. All you need is a network connection, and you're good to go!
2020 Olympic Favorites
As the 2020 Summer Olympics get closer and the teams and athletes are announced and begin their prepping, you'll see lots of futures odds posted on the heavy favorites and most well-known names. However, be careful when betting on Olympic favorites, as the amateur nature of the Games means that relative unknowns and up-and-comers are always looking to make their marks.
Sometimes, the best Olympics payout is when you bet against a big favorite. Remember, the passing of the torch often goes beyond the Olympic torch relay and finds its way into the Games themselves. Bet on the next superstar instead of the current one, and you could win big!
2020 Summer Olympics FAQs