Summer Olympics Betting For 2024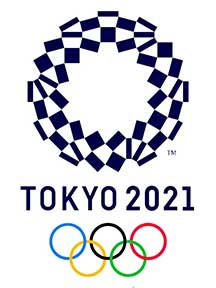 Summer Olympics betting only comes around every four years, but when it does, it's always a hit with bettors and sportsbooks alike. And as usual, to bet on the Summer Olympics, you have several great options at your disposal. But even though some states now offer legal domestic sports betting, US bettors have more options – and better options – at reputable international Olympic betting sites.
The next Summer Olympics will be held in 2021 in Tokyo, Japan, with the Opening Ceremony taking place on July 23 and the festivities ending on August 8. Japan has invested over $3 billion to make Tokyo 2021 a reality, but Olympics bettors are sure to wager even more than that! If you want to get in on the action, read on to learn everything you need to know to win a gold medal of your own!
Bovada Sportsbook
#1 Rated Legal Online Sportsbook For 2023
Bovada Sportsbook is the Usain Bolt of Summer Olympics betting sites. It's fast, it looks good, and it's undefeated! If you want the best Olympics betting lines for the next Summer Games, Bovada has everything you could ask for. With hundreds of events and thousands of Olympics odds and props, open the ceremony with some Bovada Olympics bets!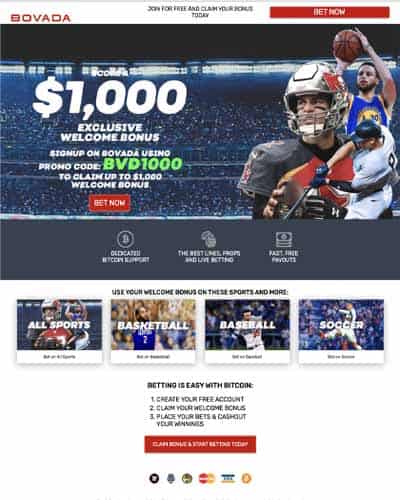 US Friendly - Most US States Accepted

Most reputable name in online sports betting

Licensed by Curacao - Operates within Costa Rica

Generous 50% bonus up to $1,000 for new members

Easy deposits using credit cards or Bitcoin/crypto

Fast and reliable payouts guaranteed
Only US, Mexico and Brazil players accepted

Residents of DE, MD, NJ, NV, NY not accepted

Limited deposit options compared to other sites
Top Legal Online Sportsbooks For Summer Olympics Odds
How To Bet On The 2024 Summer Olympics Online
In order to wager on Olympics odds online this summer, an account profile will need to be created. Before deciding which of the above recommended online sportsbooks to place a bet on the Olympics at, be sure to click through each one of them to find the optimum sports betting sites.
We also recommend joining up with more than one Olympics sportsbook site for line shopping purposes. This allows Olympics bettors to shop the odds and find more obtuse odds for easier payouts.
In order to become a member with one of our preferred online Olympic sportsbook sites:
Click on the join icon located on the top of the Olympics sportsbook site
Enter the appropriate account information for the membership profile
Fund online betting bankrolls using USD or cryptocurrencies such as Bitcoin (BTC), Bitcoin Cash, Litecoin, Ripple, Tether, Cardano, and many more.
Click on the sportsbook tab. locate the Olympics betting lines, and place your bets!
2024 Summer Olympics Odds
2024 Summer Olympics Venues
The 2024 Summer Olympics venues for Paris, France have been not been released, nor has the Olympic Park layout. This section will be updated once that information becomes public.
Summer Olympic Events
For Paris 2024, there are scheduled to be 339 Olympic sporting events across 50 different disciplines. While many of these will be familiar to and popular with American sports bettors, many Olympic gambling newcomers will likely be exposed to several compelling disciplines for the first time.
Since it's important to understand the basics of any sport you wager on, if any of the following are unfamiliar to you, you'll want to do a bit of research before placing your Olympics bets. Fortunately, most of the events are straightforward, even if they make no sense on the surface – We're looking at you, Modern Pentathlon!
New Olympic Sports For 2024
The next Olympics will boast a new sport - breakdancing. The popular style of urban dance invented in the 1980s has now made its way into the Summer Olympic Games for Paris 2024 and will feature the world's best breakdancers going attempting to win gold, silver, or bronze medals.
Olympic Bet Types
The kinds of Olympics bets available at legal online sportsbooks run the gamut, from spreads and straights to all kinds of Olympic prop bets and futures. The most common options are shown below, and each legal betting site will have a massive selection of odds, lines, and specials to choose from. These sports betting bet types are also available when betting on the Winter Olympics.
Olympic Live Betting
While live betting is all the rage at most online sports betting sites, not every Olympic event can support it. Since live wagering – aka in-game betting – takes place during the contests themselves, the category lends itself better to longer team events.
As the Olympics is home to a many individual one-off events and fast-paced races, live betting won't be available for everything. However, for games like Olympic baseball, Olympic soccer, and so on, you can expect to find live lines at most offshore sportsbooks.
Olympic Mobile Betting
Mobile betting is available during the Olympics, and you'll be able to access your sportsbook's full menu of Summer Games odds and lines with any modern iPhone, iPad, or Android device. Mobile betting is very convenient, especially for bettors who don't have time to be glued to their computers.
The best Olympic betting sites all have mobile-optimized portals that work with Internet browsers like Safari, Chrome, Firefox, and others. There are no app downloads or updates needed, and there's no geo-fencing, either. With mobile betting, you can wager on the 2021 Summer Olympics from anywhere you've got an active Internet connection!
2024 Olympic Favorites
As the 2024 Summer Olympics get closer and contestants begin prepping, you'll see lots of futures odds on the heavy favorites and most well-known names. However, be careful when betting on Olympic favorites, as the amateur nature of the Games means that relative unknowns are always looking to make their marks.
Sometimes, the best Olympics payout is when you bet against a big favorite. Remember, the passing of the torch often goes beyond the Olympic torch relay and finds its way into the Games themselves. Bet on the next superstar instead of the current one, and you could win big!
2024 Summer Olympics FAQs