Alabama Legal Online Gambling 2018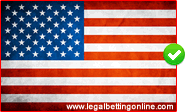 The heart of Dixie is a premium destination for experiencing some authentic southern hospitality, but not quite as premium when it comes to enjoying authentic gambling entertainment. Alabama's gambling laws are not extremely pro-betting, and options are limited. The state's tolerance for this type of entertainment leaves much to be desired for those residents who are seeking the real deal. There are four Indian owned brick and mortar casinos, however the game selection is very limited and neither table games nor poker is amongst them. There are a few riverboat casinos in AL and the state does allow pari-mutuel wagering and charitable bingo games. Lawmakers made an attempt to introduce a state lottery in in 1999, however it was rejected by the voters in a 10% margin. All in all, it is not exactly a smorgasbord of betting options.
With the changing political landscape throughout the US concerning gambling, navigating what is and is not legal can be a bit daunting. This guide was designed to assist players who are genuinely interested in gathering pertinent data by which to make an informed decision regarding their involvement in any type of land based or online gambling entertainment. We are not attorneys and are not attempting to interpret the laws as professionals. We are simply giving you our take on things as we see it. It is up to you to determine what is right for you and your personal situation when it comes to gambling. There has been some movement recently regarding efforts to expand the gambling industry in Alabama. This guide will provide the latest information relevant to the progress of this legislation.
---
Gambling Laws In Alabama

The gambling laws in Alabama are contained within the Alabama State Codes and Statutes. More specifically, Alabama Code Title 11, Chapter 65 and Alabama Code Title 13A, Chapter 12 Article 2 are where the bulk of the gambling related laws exist. With the exception of four tribal casinos and a few riverboat casinos, commercial casino gambling is not legal in Alabama. The tribal and riverboat casinos are fairly limited in the games that they are permitted to offer. Regulated gambling in Alabama does include pari-mutuel wagering and charitable bingo games.
Several non-tribal gaming locations, including some of the racetracks in the state, began offering gaming machines (slots and bingo machines) at their locations. In an act of defiance against the executive and judicial branches of government in Alabama, Luther Strange raided the 'racinos' that were offering gaming machines and confiscated an enormous amount of revenue and equipment from them.
These raids drove a lawsuit against Strange for discrimination, as well as push back from the governor and other important members of government. It was believed that Strange was 'cherry picking' whom he wanted to have closed down while allowing others to operate business as usual. One of the racinos that was raided, VictoryLand filed a lawsuit against Strange. The presiding judge ruled in favor of VictoryLand, citing a law from 2003 that legalized casino style at betting sites, ordering Strange to release the confiscated gaming machines and reimburse the racetracks. Strange refused to comply with the court order. As of this writing, VictoryLand and other interested parties are still trying to get the state to clarify the laws concerning gaming machines on non-tribal property, but have not made any progress on that front.
Is Online Gambling Legal In Alabama?
The state of Alabama has not made a move to legalize or regulated online gambling in any form, hence there are not any legal state regulated options available for participating in online gambling within AL. State law however does not expressly prohibit residents from engaging in online gambling at licensed and regulated gambling sites that are based outside of the United States. There are also no federal laws that ban Alabama residents from participating in legally licensed offshore gambling sites. So to answer the question, there is not any form of legal state based online gambling, however there are numerous options for legally participating in offshore gambling entertainment within the confines of the law.
We are pretty sure that were it not for the Indian Gaming Regulatory Act, there wouldn't be any type of casino gambling present in the state. Though the state tolerates a small range of gambling, you can almost sense the reluctance by which they do so. It is simply not a form of entertainment that has gained momentum in the state. Conversely, there are quite a significant number of AL residents who enjoy participating in legally licensed offshore gambling online. Perhaps the anonymity offered from online gambling makes it more enticing to go against the grain, but whatever the reason, the Alabama online gambling market makes its mark through the types of gambling sites that are listed on this page.
AL State Facts & Quick Jump Menu
---