Washington Legal Online Gambling In 2018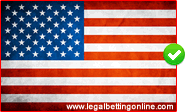 It is currently not legal to own or operate any type of online gambling site within the state of Washington. When it comes to legal online gambling in the United States, Washington state is a bit of a unique situation and level of complexity. They are the only US state which specifically has laws criminalizing online gambling; while at the same time are discussing the legalization of online poker in the state. You can read more about their gambling laws below.
The state is fairly progressive on many social issues, so we do expect them to get on board the US based online gambling movement. They currently have multiple tribal gambling casinos and establishments throughout the state, approximately 74 poker rooms, and also offer lottery and pari-mutuel wagering. So you can see the state does have a progressive view of gambling in general, as long as it doesn't involve online access. This is important for WA residents to be aware of so that they can make informed decisions about their involvement with this type of entertainment, which is the driving force that motivated us to create our legal gambling states directory.
---
Washington Online Gambling Laws - Is It Legal To Gamble On The Internet In Washington?

Washington is one of the only states in the US to officially make engaging in online gambling a crime, a class C felony to be specific according to SSB 6613. The state has never actually arrested anyone or investigated anyone suspected of engaging in online gambling since the bill was signed into law in 2006, and they do not monitor Internet activity in order to catch someone in the act. It seems the primary objective of that law was not to catch online gamblers but rather to deter illegal online gambling operations from emerging within the state. As mentioned above, it is not legal to own or operate any type of online gambling site in Washington at this time.
The restrictive online gambling law is often referred to as Draconian in nature by opponents, and was immersed in a legal battle concerning its constitutionality for nearly 4 years before it finally earned the support of the Supreme Court and took affect in 2010. Opponents point out the contradiction of allowing poker gambling in a casino and then labeling players a felon if they play within the privacy of their own home. Though the law is 'officially' on the books, the fact that it is common knowledge that residents of the Evergreen State are actively involved in offshore online poker and the state does not pursue any type of action clearly demonstrates that they are not interested in going after players.
This should allow residents in WA to breath easy as they enjoy online gambling at legally licensed and regulated offshore gambling sites. While this guide does present the top rated online betting sites that accept Washington players, we must acknowledge that technically it is against the law to participate in online gambling in the state. It is very very unlikely that any players would ever be questioned about their online gaming, particularly since the state is not monitoring Internet activity, but it is not a 100% guarantee.
Legal Gambling Age in Washington
Playing the lottery or bingo, or engaging in pari-mutuel wagering can all be done as long as a player is at least 18 years of age. The minimum legal gambling age for casino games and poker range from 18-21 years of age depending on the destination in which the games are played.
WA State Facts & Quick Jump Menu
---