Alaska Legal Online Gambling For 2019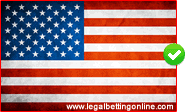 The gambling landscape in Alaska does allow for some types of gambling to take place, but in general, the state does not offer an incredibly warm climate towards gambling. Despite some negative public opinion when it comes to gambling in Alaska, many residents still have an interest in enjoying this type of entertainment. As you can imagine, it is not as convenient or affordable for Alaskans to visit gambling friendly regions due to their proximity to the rest of the US. This being the case, many gambling enthusiast are inclined to seek out online options to meet their needs. State regulated online gambling is not legal in Alaska in any form, hence legally licensed offshore gambling is the most accessible and legitimate online gambling opportunities that Alaskan residents have.
This guide will take a look at the legal aspects of gambling online in Alaska, including what the state's gambling laws have to say about it, how federal laws affect your options, and where to turn for safe, secure and legal US online gambling. We break it down by venue to provide comprehensive insight for each category. In order to make the best possible choices regarding your involvement in gambling entertainment, you need the facts that lead to informed decisions, and that's precisely the objective of this website. We don't want to talk you into or out of any specific view on gambling, we want to arm you with the information that allows you to make the best possible decision for your personal situation.
Gambling Laws In Alaska

As stated above, Alaska has made no efforts to legalize any form of state licensed online gambling. There are a few types of gambling formats that are permitted by Alaska state law, including poker, bridge, rummy, cribbage, pull tabs and bingo. There are multiple state licensed card and poker rooms located throughout the state, and about ten tribal gambling destinations that offer the bingo and pull tab games. The tribal gambling options are not classified as casinos, and casino games of chance are not legal. The state does not offer any lottery games or pari-mutuel wagering opportunities either.
Is Online Gambling Legal In Alaska?
Despite the fact that Alaska does not support any type of state based online gambling, the laws that are on the books do not prohibit residents from engaging in legally licensed and regulated online gambling. There are a number of legitimate offshore gambling sites that are legally sanctioned to provide their services to gamblers around the world, including those in Alaska. Because they accept players from The Last Frontier, we refer to these sites as Alaska online gambling sites. Players living or visiting Alaska are able to legally engage in this type of online gambling without violating any state or federal laws as long as you are restricting your options to only those destinations that are licensed and regulated by a legitimate governing jurisdiction. The recommendations you find on this page have all been vetted to ensure they are indeed legal Alaska online gambling sites.
Online gambling venues are typically broken down into different venues, such as online casinos, online poker sites and online sportsbooks. This page will take a look at the legal aspects of each venue and what options are legally available to players in AK. This information is compiled by an experienced team of online gambling analysts and industry professionals.
AK State Facts & Quick Jump Menu
Bovada Sportsbook & Casino

Every single one of the sites we endorse on our website are legally licensed and extremely reputable. But not all of them are pioneers in the industry which is just one of the reasons Bovada gets featured so much throughout our website. Their parent company (Bodog) was actually one of the very first gambling sites to go live in the 1990's. And they've been servicing the gambling industry ever since and have a perfect reputation in the community. If you want to play with the best, Bovada is our #1 choice. Below are just a few reasons players love Bovada.
 Pros
Bet sports and casino all from one account
Mobile wagering app available
Live inplay wagering available
100% legally licensed site
Excellent deposit options for US players
They pay out winners like clockwork
 Cons
Excluded States: NY, NV, NJ, DE, MD
Are Online Casinos Legal in Alaska?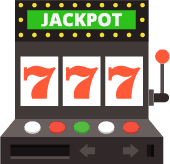 The answer to this question is multi-faceted and includes both a yes and a no. No, state licensed online casino gambling is not legal. However, licensed and regulated offshore online casino gambling is not prohibited for Alaska residents as long as certain conditions are met. When we say conditions, we mean making sure that you only consider signing up for an account at an online casino that is legally licensed, compliance certified and is carefully regulated by a respected governing jurisdiction.
All of the USA friendly online casinos you see below fall into this category. What keeps things legal is strict adherence to playing only at legal destinations. Due to the fact that it is not legal to own or operate an online casino within the state of Alaska, participating in any Internet casino gambling that is located within state lines is not legal and would constitute a violation of state law.
Legally Online Casinos That Accept Alaskans
Is Sports Betting Legal In Alaska?

While state laws may not address sports betting much in the state of Alaska, US federal laws definitely do. Both the PASPA law and the Federal Wire Act combined effectively prohibit US based online and offline sports betting throughout the US, including Alaska. There are four states that are exempted from PASPA, however Alaska is not one of them. So even if residents and lawmakers in the state wanted to legalize sports betting, they would be unable to do so with those two federal laws in place.
You won't hear of any professional teams calling Alaska home, and there's not a whole lot going on with collegiate sports either. This does not mean that Alaskans don't love sports, follow their favorite teams, and enjoy betting on a variety of sports. In fact, the strong interest that Alaska residents have in professional and college teams is one of the reasons we wanted to cover sports betting on this page. There are some really professional and high quality offshore sportsbooks that accept residents from AK and that are licensed and subject to regulatory oversight from a governing jurisdiction that has legalized US online sports betting for their region. This allows them to offer betting services to players in the US. You will find a list of these trusted destinations in the table below.
Best Alaska Online Sportsbooks
Is Online Poker Legal in Alaska?

Since playing poker for money is actually legal in Alaska, many residents may automatically assume that they have access to state licensed online poker gambling as well. The bad news is, no, there is not any type of legal online poker gambling that is licensed and regulated by the state.
The good news? There are numerous licensed and regulated offshore poker sites that welcome players from Alaska and that deliver a premium gambling experience. It is not illegal to play real money poker at these types of online card rooms. Doing so does not violate any type of state or federal laws as long as the site is operating legally within the industry and is based outside of the United States. However, not all online poker sites are high quality destinations, so we urge you to consider the input of industry professionals who are trained in how to vet an online gambling site for quality, safety and legitimacy.
Top Rated Poker Sites
Open To Alaska Players
Alaska Online Gambling FAQ's
Latest Alaska Gambling News
Sorry, we couldn't find any posts. Please try a different search.