Alaska Legal Online Gambling For 2022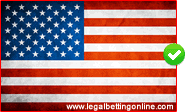 The gambling landscape in the Land of the Midnight Sun – despite its nickname – isn't very bright. Gambling in AK is very limited, so the best way to go about Alaska legal online gambling is through legal online casinos, sportsbooks, poker rooms, and racebooks operating outside of the US.
This is because state-regulated online gambling has not yet been permitted in Alaska, and it will likely be several years before it is. Indeed, even brick-and-mortar casino gambling is outlawed in the state, as is sports betting, lotteries, horse racing betting, and other typical industry amusements.
Considering the limited accessible gaming in the region, legitimate offshore gambling opportunities are the best option for AK residents looking to participate in more than just contest betting, pull tabs, and bingo.
If Alaskans want to experience a wide range of real-money online gambling, we recommend playing at secure international online gambling sites. This guide will take a look at what the state's gambling laws say about offshore betting, how federal laws affect these options, and where to turn to for safe, secure, and legal US online gambling.
Gambling Laws In Alaska

Aside from two limited lottery and sports betting bills submitted in early 2020 (SB 188, HB 246), Alaska has made no efforts to regulate any form of state-licensed online gambling despite federal permission to do so. These two laws, which are currently shelved, would legalize an Alaska lottery and online sports betting as part of that lottery system.
Domestic forms of gambling allowed by Alaska state law include contest betting on local events like dog mushing and fishing events, charitable gaming, pull tabs, and other game types hosted by Class II tribal gaming facilities (including bridge, rummy, cribbage, and bingo). Alaska does not offer any lottery gambling or horse racing betting opportunities, nor is greyhound racing allowed.
Is Online Gambling Legal In Alaska?
Yes! Despite the fact that Alaska does not support any type of state-based online gambling, the laws that are on the books do not prohibit residents from engaging in legal and regulated international online gambling. Those players living in or visiting Alaska can lawfully engage in this type of online gambling without violating any state or federal laws - no national law prohibits domestic access to online gaming destinations that are regulated by legitimate governing jurisdictions outside the US. The recommendations you find on this page have all been vetted to ensure they are indeed legal Alaska online gambling sites for all players aged 18 and up.
AK State Facts & Quick Jump Menu
Bovada Sportsbook, Poker Room, & Casino
#1 Rated Legal Online Gambling Site For USA Players
Every single one of the sites we recommend is operating legitimately within a legal and respected governing jurisdiction. Bovada operates legally inside of the Costa Rica region, one of the most recognized gambling jurisdictions for offshore gambling. Launched in 2011, Bovada has been providing secure, high-quality online gambling options to US residents, including those in Alaska, for over a decade now.
Bovada has an extremely favorable reputation in the US gambling market and community, famously never missing a payout for any of their Alaska members. Bovada is our top choice for reliable, high end gaming and betting, offering a full menu of casino games, live dealer games, online poker, and international sports and horse racing betting markets. Below are just a few reasons why online gamblers love Bovada.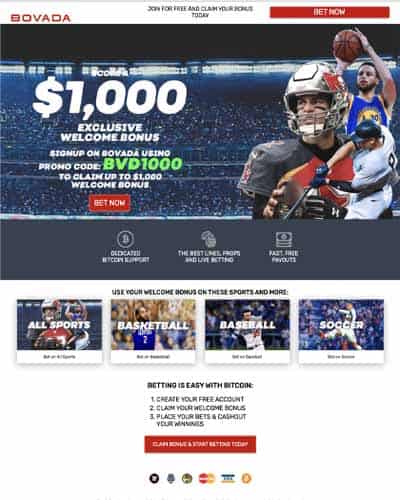 Bet all markets from just one account

Bovada mobile betting app available

Prop Builder & Live in-play sports wagering

Hundreds of casino games available

Around the clock poker tournaments

Operating 100% legally within Costa Rica jurisdiction

Accepts credit cards, Bitcoin, Bitcoin Cash, Litecoin, Ethereum

P2P payments via Bovada Vouchers + Bovada MatchPay
Fewer crypto options than many sites

Excluded States: NV, NJ, DE, MD
Are Casinos Legal in Alaska?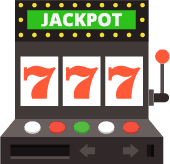 Commercial casinos are not sanctioned by the state within AK. However, off the coast in international waters, there are casino cruises that allow gambling once in international waters.
Crystal Cruises – Crystal Serenity
Royal Caribbean International – Radiance of the Seas
Princess Cruises
While the above-mentioned casino cruise options allow for more game selection than AK's limited domestic gaming, the required minimum age to gamble on a cruise casino floor is 21. However, wagering online through a casino operating legally offshore provides convenience and allows for Alaska players as young as 18 to participate legally and safely.
Is Online Casino Gambling Legal In Alaska?
There are no AK state laws or federal laws that prevent Alaska residents from participating at USA friendly online casinos hosted and regulated internationally. While the state is still twiddling its thumbs at the idea of expanded gambling – let alone online casino gambling legalization – we highly recommend AK residents and state visitors utilize this legitimate form of online gaming in the meantime.
Legal Alaska Online Casinos
Legal international online casinos regulated by respected governing jurisdictions are the most secure option for AK players to use. In fact, our team has gone above and beyond traditional screening for credentials and regulatory compliance, as we have also checked for fairness audits, timely payout speed, security, available deposit methods, and customer support satisfaction. The recommendations below are a cherry-picked collection of the best Alaska online casino operators.
Legal Online Casinos That Accept Alaska Residents
Is Sports Betting Legal In Alaska?

Yes, but not with domestic operators. Alaska has yet to regulate sports gambling in the state. However, in 2019-2020, the state House put forth two bills to expand gambling, introduce a state lottery, and allow card rooms and sports betting (HB 246, SB 188). Both bills were tabled and are not scheduled for review going forward, though they could be reviewed or built upon in 2021.
Fortunately, there are no US federal gambling laws which directly prohibit states from legalizing sports gambling in-person or online since the overturn of PASPA in 2018, and we expect the AK legislature to continue pressing the issue. That said, it will likely be many years before AK sportsbooks are up and running, which means online international sports betting sites are your best bet for the foreseeable future.
While there are no major sports teams in Alaska for football, basketball, baseball, baseball, or college athletics, we do give a nod to the Rage City Rollergirls, a popular women's roller derby league in Anchorage. Despite the lack of local teams to support a state-licensed sportsbook, legitimate offshore online sports betting sites provide betting lines and odds for all major, minor, and niche sports teams and events worldwide. But maybe not for the Rage City Rollergirls.
Is Online Sports Betting Legal In Alaska?
While at this time there are no state-licensed online sports gambling opportunities, there are other legal avenues for AK players to utilize for betting. As discussed earlier in this guide, there are no legal obstacles that prevent AK bettors from betting on sports through a legitimately legal offshore bookmaker, such as an Alaska-friendly online sportsbook. These sportsbooks are the only lawful sports gambling options for Alaskans who are at least 18 years of age.
Legal Alaska Online Sports Betting
Our team has recommended professional and high-quality legally regulated offshore online sportsbooks below. These US-friendly online sports betting options also hold good standing with the international gaming community, establish strong security protocols, and offer a wide range of banking methods and excellent customer support.
Best Alaska Online Sportsbooks
Is Poker Legal in Alaska?

Alaska has long grappled with allowing card rooms in the state, and in 2019, HB 103 was introduced to legalize local poker installations. However, that bill was adjourned sine die, which means it's been shelved without any schedule to revisit the legislation.
As a result, new AK poker legislation will have to be introduced in a future congressional session. We expect that it will be, but there is no timeline on when such a law would be passed or go into effect. For now, poker is legal in Alaska only via international poker sites operating outside of US jurisdiction.
Note: Social poker is legal in Alaska, as long as the games are between acquaintances, held on private property, and nobody acts as the "house" by taking a cut of the pot off the top (aka "rake"). This is the only legal land-based poker option in the state.
Is Online Poker Gambling Legal In Alaska?
In the meantime, residents and visitors will need to utilize legal online poker gambling provided by legitimate international online poker rooms, as the timeline for the state to legalize online poker gambling may be far down the line. As discussed earlier, there are no state or federal laws barring AK players from participating in legal online poker gambling from legal offshore platforms (or participating in any other forms of online gaming through the same avenues).
Legal Alaska Online Poker Gambling
We share a collection of legitimate and regulated offshore poker sites welcoming players from Alaska who are at least 18 years old. Keep in mind, not all poker sites found online through a simple search are high-quality destinations or secure, so we urge you to consider our recommendations, as they've been gathered after thorough brand vetting by our experts for compliance, credentials, security, reliability, payout speed, and helpful support services.
Top Rated Poker Sites
Open To Alaska Players
Alaska Online Gambling FAQ's
Latest Alaska Gambling News
Sorry, we couldn't find any posts. Please try a different search.