Alaska Legal Online Gambling 2018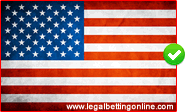 The gambling landscape in Alaska does allow for some types of gambling to take place, but in general, the state does not offer an incredibly warm climate towards gambling. Despite some negative public opinion when it comes to gambling in Alaska, many residents still have an interest in enjoying this type of entertainment. As you can imagine, it is not as convenient or affordable for Alaskans to visit gambling friendly regions due to their proximity to the rest of the US. This being the case, many gambling enthusiast are inclined to seek out online options to meet their needs. State regulated online gambling is not legal in Alaska in any form, hence legally licensed offshore gambling is the most accessible and legitimate online gambling opportunities that Alaskan residents have.
This guide will take a look at the legal aspects of gambling online in Alaska, including what the state's gambling laws have to say about it, how federal laws affect your options, and where to turn for safe, secure and legal US online gambling. We break it down by venue to provide comprehensive insight for each category. In order to make the best possible choices regarding your involvement in gambling entertainment, you need the facts that lead to informed decisions, and that's precisely the objective of this website. We don't want to talk you into or out of any specific view on gambling, we want to arm you with the information that allows you to make the best possible decision for your personal situation.
---
Gambling Laws In Alaska

As stated above, Alaska has made no efforts to legalize any form of state licensed online gambling. There are a few types of gambling formats that are permitted by Alaska state law, including poker, bridge, rummy, cribbage, pull tabs and bingo. There are multiple state licensed card and poker rooms located throughout the state, and about ten tribal gambling destinations that offer the bingo and pull tab games. The tribal gambling options are not classified as casinos, and casino games of chance are not legal. The state does not offer any lottery games or pari-mutuel wagering opportunities either.
Is Online Gambling Legal In Alaska?
Despite the fact that Alaska does not support any type of state based online gambling, the laws that are on the books do not prohibit residents from engaging in legally licensed and regulated online gambling. There are a number of legitimate offshore gambling sites that are legally sanctioned to provide their services to gamblers around the world, including those in Alaska. Because they accept players from The Last Frontier, we refer to these sites as Alaska online gambling sites. Players living or visiting Alaska are able to legally engage in this type of online gambling without violating any state or federal laws as long as you are restricting your options to only those destinations that are licensed and regulated by a legitimate governing jurisdiction. The recommendations you find on this page have all been vetted to ensure they are indeed legal Alaska online gambling sites.
Online gambling venues are typically broken down into different venues, such as online casinos, online poker sites and online sportsbooks. This page will take a look at the legal aspects of each venue and what options are legally available to players in AK. This information is compiled by an experienced team of online gambling analysts and industry professionals.
AK State Facts & Quick Jump Menu
---