Best Connecticut Online Sportsbooks
Is Poker Gambling Legal in Connecticut?

At this time, land-based poker gaming is considered a legal activity within the state of Connecticut. While numerous poker gambling options are available in the state, real-money poker games are restricted to those players 21 and over.
Is Online Poker Gambling Legal In Connecticut?
CT has not shown any interest in offering state-licensed online poker gambling. To get your online poker fix, players could normally access legally licensed online poker sites operating outside of US jurisdiction, but state laws prohibit those located in CT to play on these platforms despite no US Federal laws which bar this type of engagement.
Another option is to drive a few hours to New Jersey where state-regulated online poker exists. Why drive? Unfortunately, NJ laws require players to be physically present within the state's borders in order to participate in online poker. This is not an ideal solution, to say the least.
Legal Connecticut Online Poker
Below is a collection of legally licensed offshore online poker sites. Connecticut has laws to block domestic access to these platforms, but they don't have the technology to enforce these laws, and many CT poker players play online as a result. Licensed offshore online poker rooms are commonplace in the USA for those over 18 years old, but CT players must proceed only at their own risk. And many do just that. In fact, Greg Raymor is a famous CT poker player who won his entry into the 2004 WSOP (which he won!) by playing at a licensed offshore online poker site. Nevertheless, we recommend abiding by all local CT poker laws.
Top Rated CT Poker Sites
That Are Licensed And Regulated
Connecticut Online Gambling FAQ's
Latest Connecticut Gambling News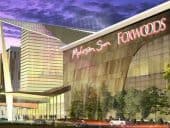 One of the more baffling state developments since the Supreme Court struck down PASPA in 2018 has … Read more