Legal Online MMA Betting In 2023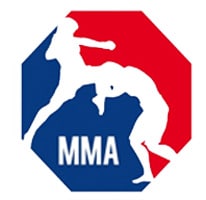 Mixed martial arts have been around for decades but first hit national prominence in the United States in the early 1990s when the Ultimate Fighting Championship (UFC) made its debut. Since then, many more professional full-contact fighting leagues have risen across the globe, allowing for no shortage of legal online MMA betting options.
But is betting on MMA fights online legal? We'll cover that and much more in our comprehensive guide below. Step into the squared circle (or octagon) and duke it out with our MMA betting experts to learn about the best sportsbooks on the net that offer mixed martial arts odds and what to expect upon arrival. We'll also discuss the various major MMA promotions. So don't tap out. Instead, go through our guide to make informed wagers on MMA action.
Is It Legal To Bet On Mixed Martial Arts In 2023?
Just about any sportsbook that is located across the United States will offer lines with the latest UFC betting odds. Some US states have allowed for the facilities within their borders to offer gambling over the Internet, and they also provide legal online MMA betting.
If you are located in a state or region that does not regulate its own gaming but still want to place a wager on an MMA event, then that option is available by visiting an online sportsbook operating offshore. There are no US states, outside of Washington, that have gambling laws on the books that explicitly bar online betting. Even in WA, in fact, we've never heard of anyone being prosecuted for the crime of wagering online.
Because there is no law to break, betting on MMA at an offshore sportsbook is legal for almost all USA residents. These offshore books offer wagering services for legal US sports betting via any modern connected device, so you can put money on mixed martial arts from your back porch to the top of the Rocky Mountains, and all you need is an internet connection.
Bovada Sportsbook
#1 Rated Legal Online Sportsbook For MMA & UFC Betting
Bovada Sportsbook is hands down – or, rather, gloves up! – the most popular online sportsbook for betting on MMA odds and UFC odds. From UFC Fight Night betting to the biggest UFC PPV and Ballator events, MMA betting is a big hit at Bovada LV. Protect yourself at all times with the best MMA gambling site!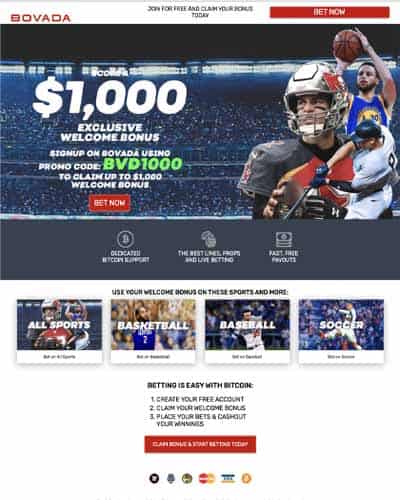 US Friendly - Most US States Accepted

Most reputable name in online sports betting

Licensed by Curacao - Operates within Costa Rica

Generous 50% bonus up to $1,000 for new members

Easy deposits using credit cards or Bitcoin/crypto

Fast and reliable payouts guaranteed
Only US, Mexico and Brazil players accepted

Residents of DE, MD, NJ, NV, NY not accepted

Limited deposit options compared to other sites
Best Online MMA/UFC Sportsbooks
What Is Mixed Martial Arts?
Mixed martial arts is a combat sport that involves full-contact fighting between two people inside of an enclosed ring. The sport does not lean toward or prefer any of the various martial art practices, but because of the rules and confined ring, the combat tends to lean towards wrestling, jujitsu, and other grappling relating techniques. There is still plenty of striking involved, and fighters also cross-train in fields like karate, boxing, and Muay Thai.
The most fascinating and attractive component of legal MMA fighting is that new competitors with new methods of hand-to-hand combat enter the fray often. From bar room brawlers to meditating black belts, anyone can step into the ring and prove their might.
Each league features slightly different rules and regulations, but the consistent elements are that two fighters enter the ring, and one of them leaves a winner (usually – draws are frustrating, but they do happen, though for bettors the payout can be amazing). The victory can come in the form of a knockout via strike or hold, a submission, a referee stoppage, a disqualification, or a judge's decision.
Mixed Martial Arts Leagues
The list below represents the MMA leagues that we have seen the most action on and does not represent a comprehensive roster of all betting options.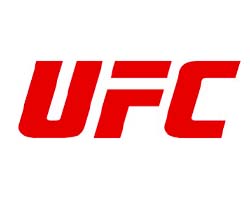 Ultimate Fighting Championship
The UFC is the granddaddy of all MMA leagues. When the promotion first began in 1993, it broke new ground and had a rough look to it. The battles combined elements of tough man competitions, wrestling, boxing, karate, and jujitsu, but they didn't feature the rules that the UFC uses today. After 27 years of adjustments and a change in ownership, the UFC is arguably the largest fighting organization on the planet and is leading the charge for the MMA industry.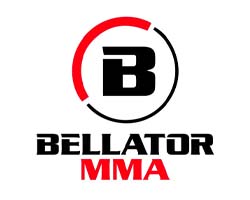 Bellator MMA
Bellator is the Latin word for 'warrior,' and this legal MMA company has produced several of them over the years. Based in California, Bellator has been around since 2008 and is the second largest MMA promotion in the USA. They are owned by parent company CBSViacom, and fights can be seen on the Paramount Network as well as through online streaming platforms.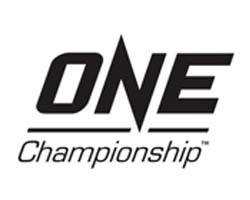 One Championship
This promotion began in 2011 and is based out of Singapore. It is a mixed martial arts combat league that features several weight class categories. In 2018, their fights began airing on the USA cable television network Turner Network Television (TNT) and are also presented online via their website.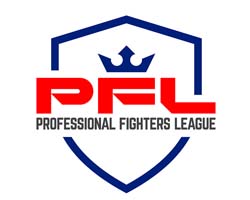 Professional Fighters League
The PFL used to be called the World Series of Fighting (WSOF), and it is the only major legal MMA promotion to feature seasonal play with a post-season playoff format. Championship purses for each of the six weight classes has reached $1 million in the past. PFL broadcasts can be seen on the ESPN family of networks.
How To Bet On MMA Fights Online Legally
The first step in placing a wager online for an MMA bout is to choose the sportsbook that is most preferential to the bettor. We have listed our top legal online MMA betting sites above and advise that options be limited to these selections, as diverting from these providers will send you to vendors that have not passed our vetting process.
Once you arrive at the betting site, click on "Join" to begin membership enrollment. The next page you encounter will ask for the submission of information such as your name and address and will ask for users to create confidential login and password credentials. Make sure to use your real name, as you'll need to prove your identity to get payouts!
The following step will ask for the first deposit into a new user's bankroll. A wide range of financial options are available for deposit and withdrawal and are detailed further below. The deposit can be skipped for now, but no wagers can be placed until the account has been funded. There are promotional bonus offers to consider when making a deposit, and those are detailed below as well.
How Do Betting Odds Work In MMA?
Betting odds and lines for MMA bouts are arranged similarly to other head-to-head fighting competitions like boxing. Moneyline wagers are available for winners and losers that allow for winner-take-all bets and simply require the selection of the victor.
You can also place over/under bets on the total number of rounds a fight will comprise, and you can select from a series of MMA prop bets that include exact results (win, lose, draw, KO, submission, DQ, etc.), the exact round in which a fight will end, which fighter lands more blows, and more. Live betting on MMA fights is also offered at most top sportsbooks and allows for in-fight wagering with dynamically updated odds.
Legal Betting On Mixed Martial Arts Near Me
Many US states allow for in-state sportsbooks that accept wagers on legal MMA fights, and some of them can offer their services online as well. MMA betting lines are available to wager on for each major fight card, including UFC, Bellator, and more.
If a domestic facility is not within reach or you live in a state where sports betting has not yet been legalized, then an offshore sportsbook operating online can take your bet. And you can take them to the mat!
Best MMA Betting Apps For 2023
Gambling on the go or betting on sports with mobile is a premium option that is offered by the MMA sportsbooks recommended in this guide. No visit to the App Store or Google Play store is required, nor do you need to download any software. Top sportsbooks offer mobile play through the use of their web apps which can be accessed by clicking on the link to one of our recommended MMA betting sites using any major mobile browser like Safari, Opera, Google Chrome, or Firefox.
Once there, the graphical interface will conform to an assortment of common screen sizes, creating an app-like experience. Because modern web browsers offer heightened security protocols, mobile MMA betting can be as safe and secure as wagering in-person through the use of the web app at a major online betting site. Forget iPhone betting apps and Android betting apps – all you need is an internet connection and you're ready for your ring walk!
Live Betting On Legal MMA Fights
Many top online sportsbooks offer live betting on MMA fights which can keep gamblers in the game even if their initial wager has already failed. Did you bet on a knockout to occur in round one, and round two has already commenced? Live betting odds allow mixed martial arts bettors to wager on updated odds that are posted routinely throughout the fight, for betting action that continues until a winner is declared. The fighters never slow down, so why should you?
Legal MMA Betting Site Deposits & Payouts
No two sportsbooks are identical, but there is some common ground when it comes to the financial options provided. Deposit methods for the top betting sites that offer mixed martial arts odds usually include but are not limited to the following options:
Debit Cards
Credit Cards
International Gift Cards
Wire Transfers
Cashier's Checks
Money Orders
Person-to-Person Services (MoneyGram, Western Union, etc.)
Zelle (Cryptocurrency conversion services)
Timely payouts are important, and having several choices to receive your winnings can mean the difference between exceptional service and a major hassle. The sites we prefer offer many of these methods for withdrawal:
Bitcoin/Crypto – The only option for a same-day payout!
Cashier's Check by Courier
Wire Transfers
Money Orders
Person-to-Person Services
Bonus Offers For Online MMA Betting
When new members register with a legal offshore betting site, they have available to them a welcome bonus offer that matches a percentage of their first deposit. These promotional offers differ from site to site and require a read-through of the terms and conditions that are attached to determine if accepting them is the right move. There is no requirement to accept any sportsbook bonus or promotional offers from an offshore sports betting site, but padding your bankroll with free plays can be a pretty effective one-two punch.
MMA Betting Tips
What could be more important in the world of MMA betting than staying in the game? Bankroll management is key to extended play, and the first step in that effort is setting a hard betting limit. A maximum bet that does not exceed 3% of your total bankroll is recommended. After all, you don't want to punch yourself out!
Bankroll pacing is key, but nothing can prepare gamblers for the sport they intend to bet on more than research. Prospective bettors should pay attention to how final MMA results compare to the betting odds for several prior events (especially starring the same athletes) and see where the oddsmakers got it right and wrong. Before you know it, you'll discover trends that will give you an edge when making future wagers.
Finally, never bet more than you can afford to lose. The best MMA fighters in the world may leave it all in the ring, but for bettors, that's a strategy that'll send you straight to the mat. Remember, you're not after the knock-out punch, here. Betting is a long-term proposal more often than not, and if you want to go the distance, you need to make a plan and stick to it no matter what.