Utah Legal Online Gambling Guide 2018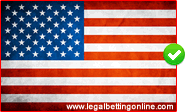 The legality of gambling in Utah is very cut and dry. Other than a few low stakes bingo options, there is nothing legal in the state of Utah that remotely resembles gambling, not even a state lottery. Utah residents that are seeking any type of gambling entertainment typically make the trip to Wendover, Nevada, which is home to 5 casinos. It is estimated that up to 700,000 gamblers from Utah visit Wendover annually. Alternatively, Utah residents can also legally partake in licensed and regulated offshore Internet gambling at select destinations.
Utah residents seeking information on how to enjoy gambling entertainment legally will find insightful and helpful information on this page. We have dedicated this page to providing a clear and concise explanation of the legalities concerning gambling in the Beehive State and accurate details about legally sanctioned gambling opportunities available to players. We want to be a resource that empowers players to make informed decisions that benefit them and their particular circumstances.
We are not making an effort here to substitute for or provide any type of professional legal services or advice. We are not attorneys and do not practice law. We are not qualified to provide any type of legal services. We are seasoned gamblers that have provided our input here based on our extensive experience in the industry and our own research. Should you have specific concerns or questions that require a definitive legal response, we suggest you contact a licensed attorney in the state of Utah who is familiar with U.S. gambling law.
---
Online Gambling Laws In Utah

Unsurprisingly, it is not legal to own or operate an online gambling site of any kind within the borders of Utah. Additionally, Utah has included H.B. 108 in their statutes that would exempt them should the United States pass a federal law legalizing online casino or poker gambling across the country. This means that Utah residents may never have access to either state licensed online gambling or federally licensed online gambling sites. Well at least not until the state has a set of lawmakers that would make major changes to this segment of their gambling laws.
The one thing that Utah lawmakers have not included in their draconian online gambling laws is a prohibition on licensed and regulated offshore gambling sites. Utah gamblers still have legal access to the online gambling sites that are licensed and regulated through a respected governing jurisdiction that is located outside of the United States. There are no Utah state or US federal laws which prevent players from enjoying online gambling at these types of legitimate gambling destinations online. We urge you to make sure you never visit or gamble at any online gambling site that is not licensed, regulated and operating legally within the industry and based offshore. We don't' see the state of Utah tolerating participation in unlicensed gambling businesses. The gambling sites you see here on legal betting online all hold legitimate credentials for operating online and are among the highest quality gambling sites on the Web.
Is Online Gambling Legal In Utah?
Despite a lot of misinformation online, our research has shown that
there are no state or federal laws that ban or prohibit online gambling in Utah.
As is the case with most other states, it's illegal to own or operate a gambling establishment in Utah, but their laws make no mention of the act of gambling online from a players perspective. So you can't very well be charged with a crime that isn't even in the law books. So gambling via an offshore site is perfectly legal as long as the site you are playing with is licensed and regulated in a jurisdiction that has already legalized online gambling.
UT State Facts & Quick Jump Menu
---