Legal PayPal Gambling In The US
Breaking: Because Bovada has, for at least the time being, removed the MatchPay option from their online bet funding options, direct PayPal deposits are currently not possible. However, given that PayPal now allows users to buy Bitcoin and other cryptos, the service may be able to support such transactions in the future. For now, PayPal users can only buy crypto, not sell or trade it. This page will be updated with any and all new developments. In the meantime, if you want to make quick, legal betting deposits, you can still use Bitcoin, Bitcoin Cash, Litecoin, other altcoins, Bovada Vouchers, Zelle-To-Bitcoin, and QB Direct (at participating sites). 
Until recently, one of the biggest issues facing online gamblers and legal betting sites operating overseas had to do with the comparatively limited bet funding options available to US-based players.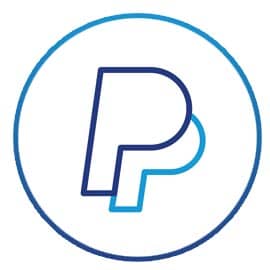 Now, legal PayPal gambling in the US is a possibility, as the introduction of the revolutionary new MatchPay service means that Americans can now use the most popular person-to-person (P2P) instant-pay money transfer method to get their accounts topped off. Note, however, that you can't make direct PayPal deposits at these sites, which is why the third-party MatchPay service must be employed.
If you're looking for online casino real-money PayPal banking options, the first all-in-one gambling site to roll out support for PayPal is Bovada. As usual, Bovada is the industry leader when it comes to new banking methods, and its adoption of MatchPay gambling options means that gamblers can finally make PayPal deposits (and use other P2P services, i.e. Venmo, Cash App, and Zelle gambling deposits) quickly, legally, and safely.
To learn more about what's in store at legal PayPal betting sites, it pays to read our brief guide, pal!
Note: PayPal announced in late 2020 that they support buying Bitcoin and other cryptocurrencies, which you can now do right inside the PayPal app itself. While this promises to be a real gamechanger for the online betting industry, bettors are advised to wait for now. PayPal has put in a few major limitations at launch that prevent BTC buyers from being able to send their crypto out of their PayPal accounts. We expect this to change in the near future, so please stay tuned!
Is It Legal To Play At Online Betting Sites That Accept PayPal?
Yes! However, your options for doing so at domestic operators are limited. As of 2021, there are only four states that have launched local online casino gambling within their borders.
That said, if you are a resident of a whopping 48 US states, you can safely and legally sign up and play at trusted PayPal-friendly online betting sites operating internationally and outside of US jurisdiction, as there are no US gambling laws preventing you from doing so.
Residents of Connecticut and Washington should be aware that there are local state laws in play that nominally bar all forms of online gambling. However, legal PayPal betting sites will still accept players from these states, as the laws are not historically enforced. Still, please follow all local gambling mandates if you live in CT or WA, and proceed only at your own risk. 
Most Trusted PayPal Gambling Site For US Players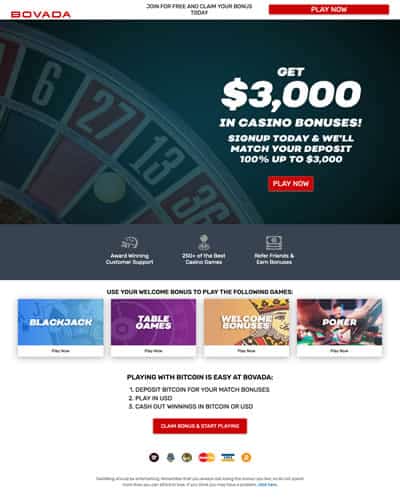 Bovada
The First PayPal Betting Site Accepting US Members
Bovada is the number one online casino, sportsbook, poker room, and racebook in America. The site has been in operation for a generation, and it has famously never missed a payout. Now, with the introduction of Bovada MatchPay, users have more deposit options and withdrawal options than ever before.
Bovada MatchPay allows customers to make PayPal gambling deposits (as well as Venmo, Cash App, and Zelle deposits), making Bovada the first of the legal online casinos that accept PayPal. Of course, while it surely won't be the last, Bovada is – and will always be – the best of these sites, as it offers its members the best values in gambling across the board.
Bovada PayPal deposits also come with all the online gambling bonuses and perks you expect, so it's easier than ever for members to sign up, pay, play – and win! – their way.
Legally licensed and regulated in Costa Rica

Operates under the umbrella of the renowned Bodog brand

Now accepts PayPal + other P2P options via MatchPay

Bitcoin + Bitcoin Cash accepted

Best bonuses with the lowest rollovers in the industry

Over 250 casino games + live dealer games

Full sportsbook, online poker room, international racebook

USA-friendly for players 18 and up
Restricted states: DE, MD, NJ, NV

PayPal deposits require third-party MatchPay membership (free)
Best Online Betting Sites With PayPal Deposit Options
Types Of PayPal Betting Sites
There are several different betting markets available to players at all-on-one online gambling sites like Bovada and other top operators.
The best legal online gambling sites that accept PayPal deposits and support PayPal payouts (via MatchPay and/or cryptocurrency) typically include some or all of the following, so one account gets you to access to all the real-money online gaming you can handle – and then some!
Online PayPal Casinos
Online PayPal casinos – that is, online casinos that accept PayPal deposits – feature hundreds of RNG (random number generation) games, including electronic online slots, online blackjack, online roulette, online baccarat, and more.
Specialty games such as bingo and keno are also on offer, and all of the titles are regularly audited and certified for fair play and iGaming compliance. The best PayPal-friendly gambling outlets also have legal live dealer casino games to enjoy 24/7.
Online PayPal Poker Rooms
Most legitimate online gambling operators are also big into poker cash tables and online poker tournaments. When it comes to legal poker sites for US players, PayPal deposits make it faster and easier than ever to ante up and take a seat at the digital felts, where you'll find all the classics including Texas Hold 'Em, Omaha, and Omaha Hi-Lo.
The best online poker rooms feature cash tables for quick games at all pot levels, Sit 'N' Go poker events for quick hour-long tourneys and full-on big-money poker tournaments with hundreds or even thousands of players vying for massive six-figure grand prizes.
Online PayPal Sportsbooks
PayPal betting at legitimate online sportsbooks like those featured here allows you to get your account funded before the big game starts.
Other deposit methods – like Bitcoin deposits – can earn bigger bonuses than PayPal deposits, but if you've never used crypto before, it can take up to 10 days to buy Bitcoin before you can even use the stuff to bet. Time is of the essence for sports betting, and that makes PayPal sportsbook deposits essential!
Online PayPal Racebooks
While online horse racing betting isn't available at every legitimate online casino, many operators feature racebooks that cover meets from all over the US and internationally (Canada, Mexico, UK, Middle East, Australia, Japan, etc.).
With PayPal horse betting deposit options now available, more players than ever will have access to betting big – and winning big – on the true Sport of Kings.
How To Buy Bitcoin With PayPal
In late 2020, PayPal made the groundbreaking decision to support a host of popular cryptocurrencies, including Bitcoin. This means that you can now buy Bitcoin with PayPal, which is a true gamechanger in the legal online gambling space.
While international betting sites cannot accept traditional PayPal deposits directly, if you're using PayPal to make Bitcoin transactions (and other cryptocurrency transactions), you may be able to send direct deposits to offshore betting sites in the form of crypto from right inside your PayPal app. This not only makes the crypto buy-in process a breeze for tens of millions of new potential gamblers, it also allows them to easily send that crypto to their favorite betting sites.
That said, it is conceivable that PayPal will have some regulatory features that could bar such transfers directly. In that case, you can and should still use PayPal to buy Bitcoin, Litecoin, Ethereum, and Bitcoin Cash, but you'll have to transfer those cryptos to other exchanges or to crypto wallets before depositing them with your online gambling operator of choice.
How To Deposit With PayPal Using MatchPay
Despite the fact that legal online betting sites like Bovada now accept PayPal and other popular P2P deposits, it's important to note that you cannot deposit PayPal transfers directly to these venues.
However, with MatchPay, you are able to make PayPal betting deposits by using the service to purchase the eligible account balances of other members at your gambling site of choice.
The PayPal MatchPay process works this way (using Bovada as an example, since they're the first major betting site to employ the MatchPay service):
Sign up at Bovada (or any online gambling venue that supports MatchPay in the future) by following any link on this page.
Once you have entered your account information and password, you will be able to select the MatchPay deposit method. (If you're already a member at Bovada, you can find the MatchPay option under the "Deposit" section of your account portal after logging in.)
Enter your MatchPay Trader ID and the amount of money you wish to deposit. If you haven't signed up for MatchPay, you can do so via the plug-in at Bovada or at the MatchPay site directly. The MatchPay sign-up process takes about two minutes.
Once you submit your MatchPay deposit, you will automatically be paired with a Bovada member who will accept PayPal transfers in USD. Once the payment goes through, your gambling account will be credited with the appropriate amount of funds, and you can start playing and betting immediately.
Legal PayPal Gambling FAQs
PayPal is a person-to-person (or P2P) money transfer service that allows people to make instant payments to other PayPal members. As the first and most popular P2P transfer service around, PayPal is used by nearly 300 million active users worldwide and nearly 200 million users in the US alone.
With sites now offering online gambling that uses PayPal deposits (via MatchPay) or PayPal cryptocurrency transfers directly, more betting enthusiasts than ever are free to sign up and gamble over the Internet than ever before. 
Yes, you can gamble online using PayPal now that sites like Bovada have implemented the MatchPay service. While not every site employs MatchPay, we expect the number of operators to partner with the service to grow extremely quickly.
Additionally, as of Q3 2020, PayPal now allows users to purchase Bitcoin directly within their PayPal apps! While there may be some restrictions that prevent you from sending your BTC to legal online betting sites directly from inside the PayPal app itself, you can easily use PayPal to buy BTC, send it to a crypto exchange or Bitcoin wallet, and then deposit from there into your gambling account.
When it comes to betting companies that use PayPal, there are only a few, and they all do so indirectly. Thus, the betting sites and casinos that accept PayPal must go through services like MatchPay.
However, once you're a MatchPay Trader, PayPal betting payments work exactly like any other private PayPal transfers: Just enter the recipient's associated number or email address and send them your payment directly from your linked bank or debit account.
You can also buy Bitcoin with PayPal, and then either send your BTC to your betting site of choice (if available) or to a crypto wallet or exchange before using it as an online gambling deposit method.
For online casino real-money PayPal deposits, safety is a big question many users have. Fortunately, the process is completely safe and legal as long as you use a reputable online casino.
With Bovada MatchPay, for example, your PayPal gambling transfers are overseen by the betting site, MatchPay itself, and are governed by the standard PayPal terms and conditions. Similarly, when it comes to funding your account with Bitcoin or another cryptocurrency via PayPal, you'll get the same protections plus the added security of the blockchain.
No. PayPal betting deposits are private transfers between individuals. At a US-facing gambling site like Bovada, all members are necessarily in the USA, which means you are making domestic private PayPal payments. These come with no added fees.
If sites that have an international gambling clientele adopt the MatchPay service to accept PayPal deposits, you may be paired with a non-USA member, in which case PayPal may charge a minimal international transfer fee.
When trading Bitcoin with PayPal (or trading any other cryptocurrency on the platform), you will not be charged a fee for domestic or international transfers. However, all crypto transfers come with automatic built-in blockchain fees, which PayPal and your betting site have no control over. These are typically extremely small surcharges.
Online casino PayPal payouts can be claimed if you are a MatchPay Trader and wish to earmark all or part of your account balance for helping other members get their accounts funded.
MatchPay PayPal withdrawals are a great way to claim same-day payouts that come to you in the form of USD rather than cryptocurrency (as in the case of BTC payouts, Litecoin betting payouts, Ethereum payouts, withdrawals using Stellar banking options, etc.)
Now that PayPal directly supports Bitcoin and other cryptocurrency buying, selling, and trading, you may also be able to claim a BTC payout that is credited directly to your PayPal account. This functionality has not been confirmed as yet, but it is likely a viable option.
Currently, the only gambling site that accepts PayPal is Bovada, which manages this through its integrated MatchPay portal. However, because MatchPay is the only way to make PayPal deposits and receive PayPal payouts for USA players, we expect other brands' online gambling sites to follow suit in the near future. 
With PayPal Bitcoin support (and other crypto support), if the service allows for direct transfers of crypto to offshore betting sites, then you will effectively be able to make PayPal gambling deposits at all reputable online betting operators that accept Bitcoin natively.
Right now, if you're looking for a slots PayPal casino, a blackjack PayPal casino, a roulette PayPal casino, or a baccarat PayPal casino, Bovada is the only option. Fortunately, the site is the best in the US, and it encompasses virtually all RNG casino games and live dealer casino options.
That said, it's clear that Bovada's sister sites Café Casino, Ignition Casino, and Slots LV will be the next operators to implement MatchPay, though there are many other reputable online casino brands out there that would surely benefit from the service and all the PayPal betting options it would open up for their users.
Update: As of late 2020, Bitcoin can be purchased via PayPal and traded right through the PayPal app. Thus, if PayPal allows for unrestricted BTC trading, you will be able to use Bitcoin PayPal deposits at all major online casinos operating legally overseas.
Currently, the only PayPal gambling site that accepts PayPal for betting on sports is Bovada. As with casino gaming, we think this will soon change as more operators get onboard with the MatchPay service.
Additionally, now that PayPal allows for Bitcoin/crypto trading, there is a great chance that if you buy BTC with PayPal, you'll be able to deposit that Bitcoin directly into your online sports betting account from the PayPal app itself, which opens up your options tremendously. 
At the best poker sites for US players, PayPal deposits have always been sought after, and Bovada is the first out of the gate to offer them.
That said, with MatchPay implementation and adoption at other major operators, when it comes to PayPal poker, USA members will soon have multiple options to choose from across many of the top online poker brands.
PayPal's brand-new support of cryptocurrency also means that you can purchase crypto right within your PayPal app and send it to any recipient anywhere in the world. In this case, effectively all reputable online poker sites will be PayPal poker sites, as they each take a selection of cryptos including Bitcoin, Litecoin, Ethereum, Bitcoin Cash, Ripple, Stellar, etc. 
There are no native iPhone apps or Android apps for offshore online casinos like Bovada, though these legal betting sites use browser-based solutions to bypass the restrictive App Store and Google Play marketplaces. At Bovada, the best online PayPal casino, mobile access is the name of the game, as it is for the entire industry.
If you're looking for an iPhone betting outlet or Android casino, PayPal can be used at mobile betting sites like Bovada that employ MatchPay to handle P2P deposits and withdrawals. You can also use PayPal to buy cryptocurrencies like BTC and potentially send them to your gambling site of choice.