New Hampshire Legal Online Gambling Guide 2018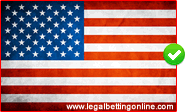 The New Hampshire state motto "Live Free Or Die' has come to be associated with the grassroots conservative movement that is currently alive politically, complete with the don't treat on me sentiment that resonates a devotion to personal liberties. Though the state is considered somewhat progressive or liberal, when it comes go gambling entertainment, they remain on the very conservative side of the tracks. The state has very little to offer concerning state regulated gambling options. Legal forms of gambling in the state currently consist of the state lottery, pari-mutuel wagering and charitable gambling that includes bingo, raffles and table games such as poker, blackjack and craps.
A myriad of gambling related legislation has been introduced and considered by the state's lawmakers over the last few years. While most of the bills have died in committee or were tabled, it does represent an interest in expanding the existing gambling industry. This guide is designed to serve as a resource for New Hampshire residents who are interested in acquiring information regarding the state's gambling laws and what opportunities are available for enjoying legally sanctioned brick and mortar gambling entertainment as well as licensed online gambling. We will take a look at the existing laws that govern gambling in the state, and how state and federal laws impact the options available to New Hampshire residents seeking opportunities to enjoy gambling entertainment.
---
New Hampshire Online Gambling Laws

The state of New Hampshire has not made any effort to legalize state licensed online gambling. In fact, the gambling laws in this state make no mention either for or against Internet wagering. Therefore, it is not legal to own or operate an online gambling site of any type within New Hampshire's borders. Thankfully, this does not eliminate all options for betting online for players in the Granite State. The state's gambling laws and the US federal gambling laws do not prohibit players from engaging in online gambling at businesses that are licensed, regulated and located offshore, outside of the United States.
The determining factor here is limiting your online gambling to only those destinations that hold legitimate credentials for operating legally within the industry. This means that they need to posses legally sanctioned licensing and also be subject to genuine regulatory oversight from a respected governing jurisdiction that has legalized online gambling within its respective territories. For inclusion in this guide, we also require compliance certifications to demonstrate participation in third party auditing of fair gaming practices and operations and a thorough evaluation of their security profile to ensure they take the protection of customers' sensitive data very seriously. All of the gambling sites you find listed in this guide have been vetted for legitimacy and quality.
Is Online Gambling Legal In New Hampshire?
While attempts to regulate online gambling in New Hampshire have fallen short,
there are no state or federal laws that prohibit gambling online in the state
. This essentially makes online gambling perfectly legal for NH state residents because no laws directly ban the practice as long as the player is gambling with a site that is located offshore and outside of the United States.
Will New Hampshire Legalize Online Gambling In The Future?
We are pretty sure that most states in the US will eventually legalize online gambling in some form; the question is how far into the future will we have to wait. Supporters of gambling expansion in New Hampshire have had a very hard time achieving their goals over the last few years. That being said, they have not given up and each legislative session there are a number of gambling related bills on the table. We do believe it is an uphill battle at this point in time though, and we are not really expecting to see online poker or casino gambling mentioned in this state for a few more years still.
NH State Facts & Quick Jump Menu
---