Wyoming Legal Online Gambling Guide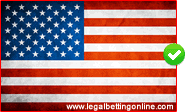 When you think of Wyoming, (if you think of Wyoming, gambling is not the first thing that comes to mind. The state actually has more regulated forms of gambling that most people realize, which came as a pleasant surprise to us as well. Gamblers have access to a handful of state licensed betting venues that provide a decent range of options, albeit somewhat limited in scope, for residents and visitors to the state. Wyoming's gambling industry has expanded nicely in recent years to see a lottery system added as well as historic horse racing in the re-established pari-mutuel wagering arena.
In an effort to establish ourselves as a trusted and comprehensive gambling resource, we have created a state by state guide to understanding the legal status of gambling in each state, as well as provide insight into the state's gambling laws. This particular page is dedicated to looking at the legalities of gambling in the state of Wyoming, with the intent of providing knowledge to individuals seeking clarity and understanding concerning legal gambling options in the state. We want to assist players in making informed decisions regarding their individual involvement with responsible gambling entertainment. We are not here to offer any type of professional legal advice or services, nor are we qualified to do so. What you will get on this page is our educated and informed opinion based on combined gambling industry experience that spans decades among our team of analysts.
Gambling Laws In Wyoming

The gambling statutes in Wyoming do not make mention of online gambling as of this writing. By not addressing the issue, Wyoming cannot move forward with state regulated online gambling. This means that it is not legal at this time for anyone to own or operate and online gambling site within Wyoming's state boundaries. That's the down side. The up side to online gambling being left as status quo for now is that there are no state laws prohibiting players in Wyoming from enjoying online betting at licensed Internet gambling sites.
Is Online Gambling Legal In Wyoming?
The key to staying on the legal side of the coin is being selective about where you place your bets. As long as you make sure to only gamble at online destinations that are legally licensed and regulated outside of the United States, you will not be violating any type of Wyoming state or federal gambling laws. Should Wyoming take any steps to advance or restrict online gambling within their state, we will provide updated information here.
WY State Facts & Quick Jump Menu
Bovada Sportsbook & Casino

As mentioned earlier, Wyoming hasn't legalized online gambling yet. So players won't find any state regulated online gambling options just yet. However there are multiple offshore gambling site that are legally licensed, extremely reputable and fill the state regulated void just fine.
Bovada is one such site that has become the leader in the US online gambling market. They feature a full service online sportsbook and casino giving players a one stop shop for all their betting needs. They're extremely reputable, fully licensed and offer fast payouts guaranteed. We only recommend the top shelf operations here on legalbettingonline.com.
 Pros
Bet sports, horses and casino all from one account
Most USA players accepted - 45/50 states
World class software that is mobile friendly too
Easy deposits using Credit Cards or Bitcoin
100% licensed and certified site
Most reputable name in the business
 Cons
Excluded States: NY, NV, NJ, DE, MD
Is Playing Online Casinos For Real Money Legal In Wyoming?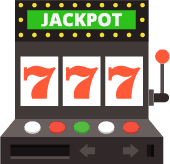 As mentioned previously in this guide, state regulated online casinos have not yet become legal in Wyoming. We have no indication that the legal status of state based online casinos will change anytime soon. The good news is that this does not mean there are no opportunities for players in Wyoming to enjoy real money casino games online. In fact, there are a number of legally sanctioned, high quality offshore legal online casinos that accept players from Wyoming and deliver a reliable and impressive performance.
The most trusted and respected brands from among the many online casinos operating on the web are included here in our recommendations. They are each verified to hold legitimate credentials for operating legally within the industry, and they all utilize industry leading software solutions for a reliable and feature rich experience. Welcome bonuses and ongoing promotions provide incentives for trying them out.
Legal Online Casinos That Accept Wyoming Players
Is Sports Betting Legal In Wyoming?

We have to give the same answer for this question that we give for every state. Why is that? This is due to the fact that the Federal Wire Act prevents US based online sportsbook gambling in every state across the country. Wyoming is not authorized to offer state regulated online sports betting even if they wanted to. The Paspa law also effectively bans sports betting in all but 4 states. So what are sports fans who cannot travel to Vegas supposed to do? We are so glad you asked.
Sports fans in Wyoming seeking legitimate online sports betting have legal access to a handful of approved online sportsbooks that accept players from the Cowboy State. These sportsbooks are all licensed and regulated, with their base of operations located outside of the United States. There are no state or federal laws that prevent gamblers in Wyoming from enjoying this type of bookmaker action. The sportsbooks we recommend on this page all accept players from Wyoming, they are known for offering a huge selection of sports to bet on, wagering options and betting lines, with paylines that are competitive with the Vegas bookmakers. You will find some great features offered, such as live betting and mobile apps.
Best Wyoming Online Sportsbooks
Is Online Poker Legal in WY?

For most states, online poker is the first Internet gaming platform that is considered for legalization. Since poker requires skill and not just luck, there is an overall more positive perception of this game, and it is sometimes easier to get the general public to buy into the concept. All that being said, Wyoming is not yet to the point where they are considering state based online poker legalization. Because of this, you are not going to find any state regulated online poker sites operating within Wyoming.
That's not the end of the story though. There are a handful of high quality, legally regulated online poker sites that accept players from Wyoming. The poker sites you see recommended in this guide are all officially licensed, regulated and compliance certified through a legitimate jurisdiction that has authorization to provide their poker gaming services to players around the world, including those in Wyoming. They provide a sophisticated and feature rich interface, great performance options and an active tournament schedule that includes playing for seats at live major events around the world.
Top Rated Poker Sites
Open To Wyoming Players
Wyoming Online Gambling FAQ's
Latest Wyoming Gambling News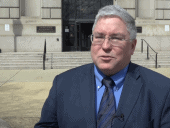 20 states have joined up in filing a brief supporting New Jersey in their US sports betting …