Legal Minnesota Online Gambling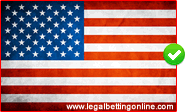 Minnesota was the first state to establish tribal and state compacts following the passing of the Indian Gaming Regulatory Act (IRGA) by congress in 1988. There are several forms of legal gambling entertainment available in the North Star State, as well as a fairly progressive stance towards the gambling industry in general. However, this was not always the case. Slowly but surely the state has warmed up to some forms of gambling, however other types of betting entertainment have been strongly opposed for generations, such as slot machines and other electronic games of chance. First banned in 1947, slots have had a difficult time emerging in Minnesota and currently can only be played at one of the state's tribal casinos.
The key to enjoying legally sanctioned gambling entertainment in Minnesota lies in understanding what is and is not legal to participate in. This page is dedicated to providing accurate and up to date information concerning the legal gambling opportunities afforded to residents and visitors in Minnesota, both online and at land based gambling options. We will provide insight into the legalities surrounding gambling entertainment, and what to look for in a legally licensed gambling destination. We are not making any type of effort to provide professional legal advice or services. Should you be seeking professional legal services, we suggest you contact a licensed attorney who is familiar with U.S. gambling law. For a clear and concise overview of the legal status of gambling in Minnesota and what options are legally available to players, this guide will be just what you need.
---
Online Gambling Laws in Minnesota

The state's statutes and session laws do not specifically address the topic of online gambling and betting. There has been no move to establish regulated, state licensed online gambling initiatives, and there simply is no mention of offshore online gambling participation in any of the state's statutes. This leaves online gambling in a pretty gray area for residents due to the broad definition of gambling presented in the state's gambling laws. While the definition of illegal betting could be interpreted to include online gambling, there is no record of any efforts made by law enforcement in the state to investigate or arrest any participants in offshore online gambling activities.
The state's lawmakers and law enforcement are much more concerned with individuals attempted to provide illegal gambling services to players than they are with those who participate in unsanctioned betting action. To ensure that you don't get caught up in these murky waters, it is imperative that you only consider engaging in online gambling activities that are legally licensed and regulated by a governing jurisdiction located outside of the United States.
Is Online Gambling Legal In Minnesota?
There are no state or federal laws that criminalize the act of engaging in online gambling that is provided by a legitimately licensed Internet gambling site that is operating legally within the industry. All of the online gambling sites featured in this guide have been vetted by our team of analysts, and has been verified to hold legally sanctioned credentials for operating legitimately within the online gambling industry. These types of businesses are not subject to US federal law, and are legally able to offer their services to players around the world, including those in Minnesota. So while Minnesota hasn't specifically legalized online gambling yet in the state, they don't make it illegal either.
Will Minnesota Legalize State Licensed Online Gambling Anytime Soon?
Minnesota has a fairly progressive disposition when it comes to gambling, so legal online gambling that is licensed by the state is within the realm of possibilities here. We have not seen any evidence or interest that a move to legalize online gambling is probable or will happen in the very near future, but we wouldn't be surprised to see Minnesota get on board with the concept if some other states take the plunge. A lot of states are still in a wait and watch holding pattern to see how things turn out for the regions that have actually launched state based online gambling, and we think Minnesota is one of them.
MN State Facts & Quick Jump Menu
---