Best Casino Apps For Android – Legal Real-Money Android Gambling Apps 2023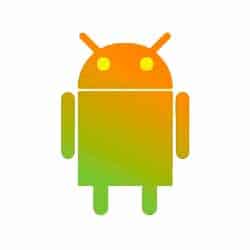 There are plenty of free casino apps for Android, but what about real-money casino apps? Well, those are a bit of a tougher sell. See, most of the casino games you'll find in Google Play are mere casino "replicants."
That is, they're not the droids you're looking for. It turns out that the best casino apps for Android aren't in Google Play and aren't even downloadable at all – They're available right through your mobile browser!
There are several mobile casino sites that operate legally within recognized international gambling jurisdictions, and all the best venues have Android-optimized gaming suites for US players. From real online slots, blackjack, and roulette to all kinds of specialty games and other gambling markets, these sites have it all. So, who wants to be a six-million-dollar man?
Are Real-Money Android Casino Apps Legal In The USA?
Yes! In a handful of online gambling states (i.e. states that have legalized iGaming), there are legit Android casino apps you can download right from Google Play. But these are geofenced, so they only work in the state where the associated legal casino is based. They're also limited to players 21 and over.  The same is true for Android mobile sports betting apps. 
For everyone else everywhere else, though, there are no gambling laws against betting online via your mobile Google Chrome browser. As long as you do so with a reputable betting site that operates outside of US borders, you're good to go.
Plus, most of these services take American players at 18+ instead of 21+, which is just icing on the Android Cupcake, Donut, Eclair, Gingerbread, Pie, 10, 11, 12, 13, etc. (Yes, that pun doesn't really work anymore, but we'll never apologize!)
2023 Best Android Casino Apps That Payout Real Money
Legal Android Casino Games
After legality and legitimacy, the measure of any legit mobile gambling site is its gaming menu. Now, it's important that your site offers all the standard classics, but it's also important that these games are made by reputable developers.
Online casino software made by RTG (Realtime Gaming), Betsoft, Microgaming, Dragon Gaming, Rival Gaming, etc. is typically what you'll find at the top sites, though each venue tends to contract with a different slate of game makers. These developers also make iPhone casino apps as well as Android and iPad software.
No matter which brands get top billing, though, you can play with confidence knowing that the games themselves are all regularly audited and guaranteed to be fair iGaming compliant. There's no sneaky AI here – just pure casino randomness!
Online slot machine games are the bread and butter for any mobile online casino. Slots apps are the most popular kinds of online gambling apps, and all the top sites have over 100 different themed electronic slots titles to choose from.
These include 3-reel online penny slots, 5-reel "standard" slots, 3D slots, iSlots (aka interactive slots), and million-dollar jackpot progressive slots. Most sites also have multiple weekly online slots tournaments, so be sure to check your operator's schedule of events.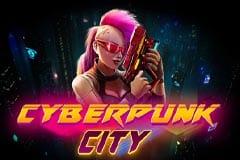 Blackjack is easily the most popular card game in any casino, and online blackjack is the most popular electronic card game in any electronic casino. All the standard in-person 21 rules apply, and the best sites offer single-deck, double-deck, six-deck, and eight-deck versions of the game.
You can even find Zappit Blackjack, Perfect Pairs, and other modern variants. Online blackjack tournaments for huge payouts are also regularly hosted at most sites.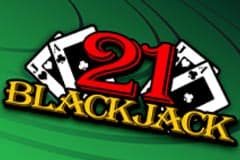 If you've never taken mobile roulette for a spin, you've been out of pocket in a big way. While electronic roulette isn't quite the same as the in-person game (there's no croupier to drop the ball or spin the wheel, after all), it's still an engaging and entertaining experience.
Real-money online roulette sims comprise the American and European versions of the game, and they have the exact same mathematical odds you'd find at a real Vegas roulette table.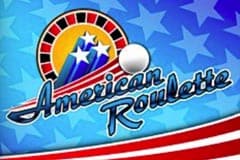 Baccarat is a pretty robotic game, so it's a natural fit for Google's robot-themed OS. With online baccarat – just as with the real in-person game – players have no impact on the outcome of events. There are no decisions to make on either side of any deal, and the cards literally fall as they may.
Once relegated to the highest of high rollers, though, baccarat – when played online – is much more accessible. Bet as little or as much as you want, whenever you want!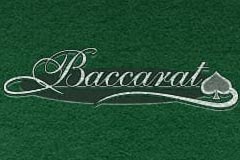 Video poker is the ultimate online gambling game. Sure, not everyone agrees. And frankly, there's a good argument that slots are still objectively better for mobile gambling. But we like to have a little bit of control over our destiny – at least sometimes.
That's why we love online video poker so much. That's also why we appreciate the properly randomized poker software that powers these games. After all, without a fair deal, there's no deal.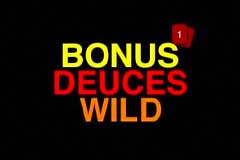 At its heart, bingo really is a game designed for the in-person experience. But bingo halls aren't for everyone, and the younger generation has been known to shy away from these scandalous dens of iniquity, Werther's Originals, and 5:00 dinners.
But even though new players may never know the true glory of the strip mall bingo hall, mobile online bingo is a good substitute. And you guessed it: For mobile online bingo, Android is his name-o!
For millions of gamblers, if you ask them to choose between Android and iPhone, Android's going to come up craps. Whether that means they prefer to gamble on iPhone or they simply love to play mobile online craps is another matter. But luckily, it doesn't matter!
If you want to play craps online, these craps apps let you do just that. Sure, online craps leaves some of the physical fun out of the experience, but the game's a must regardless. Because an online casino without craps is no dice.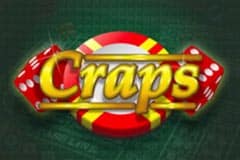 Keno is bingo's older, wiser brother, and it's been a gambling mainstay for like 50,000 years or something. Seriously, it's the oldest game out there. But it's also one of the most fun, and legal online keno games maintaining all the chaotic, random excitement of the in-person game.
Plus, what better place for a numbers game than to be embedded in the fabric of a virtual world made up of ones and zeros? Playing keno on Android is a perfect fit, even when your number's up!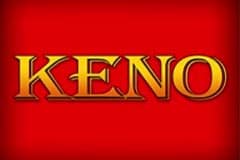 Most legit online casinos have a few odds and ends that don't fit into the above categories. These games are usually corralled together in a "Specialty" section. Such titles can include pretty much anything, from weird sudoku gambling games, "fishing" games, puzzle games, more obscure stuff like Andar Bahar, and so on.
You likely won't spend a lot of time messing around with these titles, but more variety is always a win in our book. (Even when it's at the back of the book.)
Live-Dealer Android Casino Games
You might love gambling with Android, but there's going to come a time when you want to gamble with a real person instead. Luckily, you can! Online live-dealer casino games have been around for the better part of a decade now, but it's only recently that they've been accessible via mobile cellular networks.
Today, you can finally play real-dealer blackjack, roulette, and baccarat from anywhere. Live-streaming video and audio drops you right into the action, and you can even chat with your dealer/croupier and other players at the table while you play the following games:
Mobile Live-Dealer Blackjack
Mobile Live-Dealer Roulette (American + Euro)
Mobile Live-Dealer Baccarat
Mobile Live-Dealer Super 6 (Mini-Bac, Punto 2000)
Warning: For all you uncouth green bubble riff-raff out there, please remember that the standard rules of casino decorum apply. Behave yourselves!
Android Casino Banking Options
For an Android, iPhone, or iPad mobile casino to be any good, it's got to be easy to fund your betting bankroll. To that end, all the sites featured here accept Visa, Mastercard, Bitcoin, and a few other electronic deposit methods as a matter of course.
You can also usually top up your account with a cashier's check, bank wire, or money order, but these are decidedly less "appropriate" for today's on-the-go gambler. Convenience, as they say, is king.
As such, we recommend crypto above all, as Bitcoin and altcoins give you the most bang for your buck. Plus, they're the only way to claim same-day payouts when you win.
No matter how you deposit or withdraw, though, all the following casino banking methods are safe, secure, and guaranteed:
Free Casino Games For Android Devices
Whether you're a gambler or not, chances are you've come across free casino slot apps for Android while browsing the Google Play store. In fact, for all kinds of free casino games, Android is the most popular mobile OS going.
However, in most cases, the best casino app for Android won't be one of these. Remember, such downloadable gambling apps require you to pay microtransactions for extended playtimes but never actually pay out real winnings.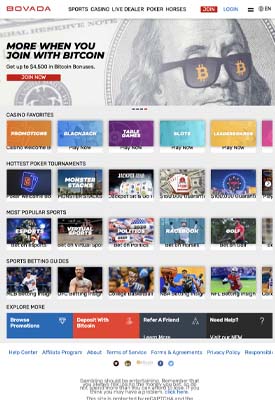 But if you want to play free mobile casino games without microtransactions/IAPs, most of the legit gambling sites we recommend let you do that. In fact, Bovada Casino is the sole holdout (which we've always found strange).
Just sign up for any of these venues, and you can try any of their RNG electronic casino games for free. There are no time limits, no in-app purchases, or fine print. Then, when you're ready to play a given game for keeps, just tap the screen to switch to the paid version!