Super Bowl 58 MVP Prop Bets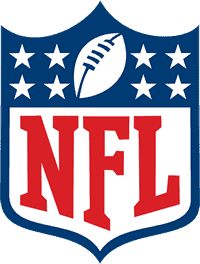 The Most Valuable Player award is given to the player in the Super Bowl who was most responsible for delivering his team the championship victory. Super Bowl 58 MVP prop bets are one of the last SB odds to receive action, as the winner is declared post-game, but they are also some of the first to hit the boards at the highest-rated NFL betting sites.
While the point spread and money line may receive a majority of the focus, Super Bowl prop bets are cutting into the action more and more each year. And why not? They're fun and don't require much commitment, and selecting who to bet on for the Super Bowl's Most Valuable Player only requires picking the NFL team member you think will win.
Learn the Xs and Os of Super Bowl MVP prop betting and discover the absolute best Super Bowl sportsbooks on the web by reading the remainder of this guide.
Is Betting On Super Bowl MVP Odds Legal In 2023?
Yes. There are two legal options for USA bettors to wager on SB MVP prop bets – international NFL sportsbook sites and domestic venues.
International – Online sportsbooks that are based in an offshore location are able to accept wagers on Super Bowl MVP prop bets from USA customers over the Internet. Legal sports betting online with these offshore books will not get patrons into trouble because there are no federal or state regulations in place saying that it is against the law.
Domestic – Many U.S. states have opted to regulate domestic sportsbooks. To bet on Super Bowl props on the Most Valuable Player, locate the book nearest to you and place a wager. To learn more, visit our gambling laws page which can be accessed via the menu at the top of this page.
Best Super Bowl LVIII MVP Prop Betting Sites
What Are The Current Super Bowl MVP Odds?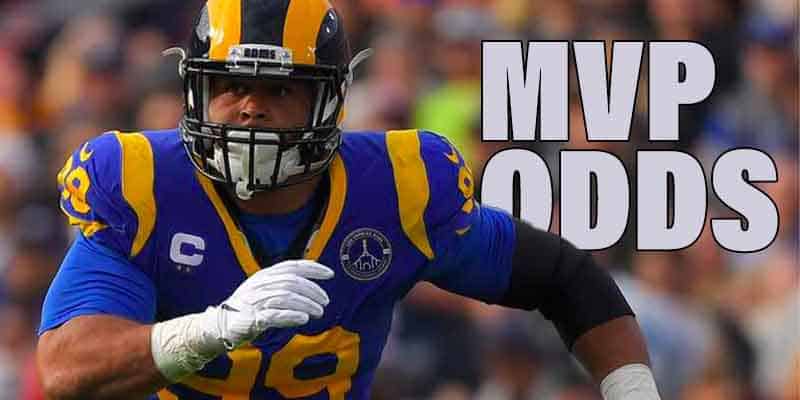 Odds for the MVP of Super Bowl 58 will debut once the two teams in play are decided. Quarterbacks have won the Super Bowl Most Valuable Player honors 32 out of 57 times.
What is Super Bowl MVP Betting?
Super Bowl MVP props offer a large group of potential Most Valuable Player candidates that are, or may possibly be, involved in the big game. Each player has NFL money line odds placed next their name. Theses odds mean two things.
For example, if a player has +200 odds to with the SB MVP, that means that each $100 bet on that contender will win $200 if they win. If their odds were featured in the negative, -200 for instance, that number means $200 will have to be risked in order to earn $100.
The players are ranked in the order of the odds, from most to least likely to win. Players are rarely featured in the negative in SB MVP odds, and if they are, then that indicates an incredibly heavy favorite.
How To Bet On Super Bowl LVIII MVP Props
Before you can lay some action on Super Bowl prop bets, coin toss props, SB commercial props, halftime show props, national anthem props, or MVP props, we recommend joining up with one of the top online football betting sites that we link to on this page. Simply click on one of the links in the table above and locate the join button on the homepage.
The next page will ask for your deposit and allow for several sportsbook funding options, including the popular cryptocurrency, Bitcoin (BTC). Make your deposit, choose whether you want to accept a sportsbook bonus, and make your way to the NFL section to find the latest SB 58 props.
Other Super Bowl MVP Prop Betting Options
Since Super Bowl props are so popular, the field of options is an ever-expanding one. While it may be tough to come up with odds for anything outside of the overall winner, oddsmakers are always trying, and the below odds for the winner's speech is a perfect example.
Who Will The Super Bowl MVP Mention First In His Speech?
Teammates

-120

God Or Jesus

+200

City

+650

Coach

+1000

Owner

+1600

Family Or Family Members

+550

Does Not Mention Any Of The Above

+1000
We've mentioned the unbalanced ratio of QBs winning the SB MVP, and oddsmakers have factored that information into the following MVP prop asking bettors to select the winning position.
Super Bowl 58 MVP - Winning Position
Quarterback

-350

Wide Receiver

+350

Tight End

+800

Running Back

+900

Any Defensive Position

+1000

Kicker

+6600
Internationally based NFL betting sites are able to accept your Super Bowl MVP prop bet over the web from anywhere in the United States save for WA. Browse our top Super Bowl sportsbooks listed above and check out what each one has to offer. 
Super Bowl MVP Historical Data
| | | | |
| --- | --- | --- | --- |
| Game | Super Bowl MVP | Position - # Of Pos. Wins | SB MVP Stats |
| Super Bowl LVIII | TBD | TBD | TBD |
| Super Bowl LVII | Patrick Mahomes - Kansas City Chiefs | QB - 32 | 182 Yards - 3 TDs |
| Super Bowl LVI | Cooper Kupp - Los Angeles Rams | WR - 8 | 8 Catches - 93 Yards - 2 TDs |
| Super Bowl LV | Tom Brady - Tampa Bay Buccaneers | QB - 31 | 201 Yards - 3 TDs |
| Super Bowl LIV | Patron Mahomes - Kansas City Chiefs | QB - 30 | 286 Yards - 2 TDs |
| Super Bowl LIII | Julian Edelman - New England Patriots | WR - 7 | 10 Catches - 141 Yards |
| Super Bowl LII | Nick Foles - Philadelphia Eagles | QB - 29 | 373 Yards - 3 TD Passing, 1 TD Receiving |
| Super Bowl LI | Tom Brady - New England Patriots | QB - 28 | 466 Yards - 2 TDs |
| Super Bowl L | Von Miller - Denver Broncos | LB - 4 | 6 Tackles - 2.5 Sacks - 1 PD |
| Super Bowl XLIX | Tom Brady - New England Patriots | QB - 27 | 328 Yards - 4 TDs |
| Super Bowl XLVIII | Malcolm Smith - Seattle Seahawks | LB - 3 | 10 Tackles - FR - 1 Int (TD) |
| Super Bowl XLVII | Joe Flacco - Baltimore Ravens | QB - 26 | 287 Yards - 3 TDs |
| Super Bowl XLVI | Eli Manning - New York Giants | QB - 25 | 296 Yards - 1 TD |
| Super Bowl XLV | Aaron Rodgers - Green Bay Packers | QB - 24 | 304 Yards - 3 TDs |
| Super Bowl XLIV | Drew Brees - New Orleans Saints | QB - 23 | 288 Yards - 2 TDs |
| Super Bowl XLIII | Santonio Homes - Pittsburgh Steelers | WR - 6 | 9 Catches - 131 Yds - 1 TD |
| Super Bowl XLII | Eli Manning - New York Giants | QB - 22 | 255 Yards - 2 TDs |
| Super Bowl XLI | Peyton Manning - Indianapolis Colts | QB - 21 | 247 Yards - 1 TD |
| Super Bowl XL | Hines Ward - Pittsburgh Steelers | WR - 5 | 5 Catches - 123 Yards - 1 TD |
| Super Bowl XXXIX | Deion Branch - New England Patriots | WR - 4 | 11 Catches - 133 Yards |
| Super Bowl XXXVIII | Tom Brady - New England Patriots | QB - 20 | 354 Yds - 3 TDs |
| Super Bowl XXXVII | Dexter Jackson - Tampa Bay | DB - 2 | 2 Interceptions |
| Super Bowl XXXVI | Tom Brady - New England Patriots | QB - 19 | 145 Yards - 1 TD |
| Super Bowl XXXV | Ray Lewis - Baltimore Ravens | LB - 2 | 3 Solo Tackles - 2 Assists |
| Super Bowl XXXIV | Kurt Warner - St. Louis Rams | QB - 18 | 414 Yards - 2 TDs |
| Super Bowl XXXIII | John Elway - Denver Broncos | QB - 17 | 336 Yards - 1 TD |
| Super Bowl XXXII | Terrell Davis - Denver Broncos | RB - 7 | 157 Yards - 3 TDs |
| Super Bowl XXXII | Desmond Howard - Green Bay Packers | KR - 1 | 99- Yard Kickoff Return TD |
| Super Bowl XXX | Larry Brown - Dallas Cowboys | DB - 1 | 2 Interceptions |
| Super Bowl XXXIX | Steve Young - San Francisco 49ers | QB - 16 | 325 Yards - 6 TDs |
| Super Bowl XXIX | Emmitt Smith - Dallas Cowboys | RB - 6 | 132 Yards - 2 TDs |
| Super Bowl XXVII | Troy Aikman - Dallas Cowboys | QB - 15 | 273 Yards - 4 TDs |
| Super Bowl XXVI | Mark Rypien - Washington Redskins | QB - 14 | 292 Yards - 2 TDs |
| Super Bowl XXV | Ottis Anderson - New York Giants | RB - 5 | 102 Yards - 1 TD |
| Super Bowl XXIV | Joe Montana - San Francisco 49ers | QB - 13 | 297 Yards - 5 TD |
| Super Bowl XXIII | Jerry Rice - San Francisco 49ers | WR - 3 | 11 Catches - 215 Yards - 1 TD |
| Super Bowl XXII | Doug Williams - Washington Redskins | QB - 12 | 340 Yards - 4 TDs |
| Super Bowl XXI | Phil Simms - New York Giants | QB - 11 | 268 Yards - 3 TDs |
| Super Bowl XX | Richard Dent - Chicago Bears | DE - 1 | 2 Sacks - 2 FFs |
| Super Bowl XIX | Joe Montana - San Francisco 49ers | QB - 10 | 331 Yards - 3 TDs |
| Super Bowl XVIII | Marcus Allen - Los Angeles Raiders | RB - 4 | 191 Yards - 2 TDs |
| Super Bowl XVII | John Riggins - Washington Redskins | RB - 3 | 166 Yards - 1 TD |
| Super Bowl XVI | Joe Montana - San Francisco 49ers | QB - 9 | 157 Yards - 1 TD |
| Super Bowl XV | Jim Plunkett - Oakland Raiders | QB - 8 | 251 Yards - 3 TDs |
| Super Bowl XIV | Terry Bradshaw - Pittsburgh Steelers | QB - 7 | 309 Yards - 2 TDs |
| Super Bowl XIII | Terry Bradshaw - Pittsburgh Steelers | QB - 6 | 318 Yards - 4 TDs |
| Super Bowl XII | Harvey Martin & Randy White | DL - 1 | Defensive Performance |
| Super Bowl XI | Fred Biletnikoff - Oakland Raiders | WR - 2 | 4 Catches - 79 Yards |
| Super Bowl X | Lynn Swann - Pittsburgh Steelers | WR - 1 | 4 Catches - 161 Yards - 1 TD |
| Super Bowl IX | Franco Harris - Pittsburgh Steelers | RB - 2 | 158 Yards - 1 TD |
|  Super Bowl VIII | Larry Csonka - Miami Dolphins | RB - 1 | 145 Yards - 2 TDs |
| Super Bowl VII | Jake Scott - Miami Dolphins | S - 1 | 2 Interceptions |
| Super Bowl VI | Roger Staubach - Dallas Cowboys | QB -5 | 119 Yards - 2 TDs |
| Super Bowl V | Chuck Howley - Dallas Cowboys | LB - 1 *Losing Team | 2 Interceptions - 1 FR |
| Super Bowl IV | Len Dawson - Kansas City Chiefs | QB - 4 | 142 Yards - 1 TD |
| Super Bowl III | Joe Namath - New York Jets | QB - 3 | 206 Yards |
| Super Bowl II | Bart Starr - Green Bay Packers | QB - 2 | 202 Yards - 1 TD |
| Super Bowl I | Bart Starr - Green Bay Packers | QB - 1 | 250 Yards - 2 TD |