NFL Moneyline Betting Guide For 2023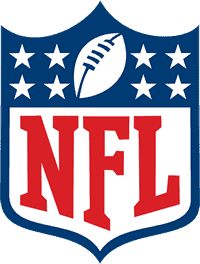 While the NFL point spread may be the most popular type of football wager in popular media, moneyline bets are the most popular wagers by volume among both casual and professional sports bettors. And for good reason, as moneyline betting requires the gambler to simply pick a winner.
As a result, moneyline bets are especially good for beginners, and they remain popular even as those beginners build their betting repertoires throughout the years. To learn all you need to know about this basic form of wagering, our NFL moneyline betting guide has all the answers!
To get you in shape for NFL prop betting this season, we've provided examples, and a detailed explanation for each type of prop bet you'll encounter when legally betting on NFL football this year. Additionally, we've also included our recommended list of the best NFL prop betting sites, so you can see all the proposition wagers offered for yourself.
Are NFL Money Line Bets Legal In 2023?
In the US, there are several states that have legal domestic sports betting, though most still do not. Further, to wager in these states, bettors must be physically present within their borders. There are also other US gambling laws to consider in the domestic marketplace.
However, offshore betting sites are legal to use for American players, as no US state or federal law applies to these operators. In the US, sports bettors are not criminalized for using these services, so they can wager freely on NFL moneylines and all other wager types at legal online sportsbooks located overseas.
There is an exception to the above: Bettors in Washington are technically barred from wagering online, though we've never heard of residents of this state getting in trouble for doing so. Nevertheless, if you live in WA, you are advised to follow all local laws, and if you join an offshore sportsbook, you do so at your own risk.
Best NFL Sportsbook For Moneyline Betting
Bovada Sportsbook
#1 Rated Online Sportsbook For 2023
NFL spreads get the most attention, but the most popular NFL bet type is the NFL moneyline bet (aka the NFL straight bet). And the most popular site to place these bets is Bovada LV. At Bovada, you'll get NFL straights for every game of the season, and you'll usually find better values than at competing sites, too. If you pick Bovada for your NFL betting, you'll always pick a winner, straight up!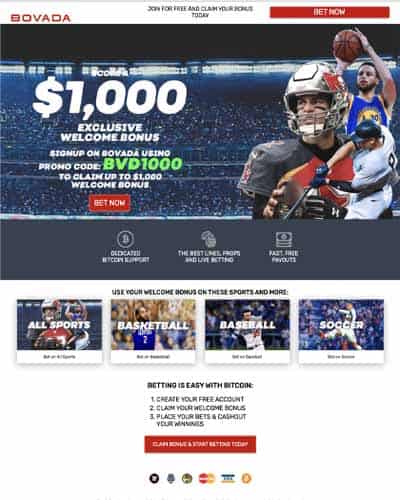 US Friendly - Most US States Accepted

Most reputable name in online sports betting

Generous 50% bonus up to $1,000 for new members

Easy deposits using credit cards or Bitcoin/crypto

Fast and reliable payouts guaranteed
Only US, Mexico and Brazil players accepted

Residents of DE, MD, NJ, NV, NY not accepted

Limited deposit options compared to other sites
Top Sites For NFL Moneyline Betting
What Is A Moneyline Wager?
Moneyline betting is effectively the oldest form of sports wagering there is and likely the most popular legal football betting option around. When you place a moneyline bet – which is also called a straight bet, straight-up bet, or straight moneyline bet – you are picking the outright winner of a given contest.
Unlike NFL spread bets that handicap games to balance the action, an NFL moneyline bet simply uses the sportsbook's published payout amounts to encourage bettors to spend equally on both sides of the wager. Of course, there is some nuance to understanding NFL moneylines in depth, so read on to learn all you can about this popular football betting type.
The Moneyline Vs. The Moneyline Bet: What's The Difference?
The first thing you have to understand about moneylines is that the term carries two meanings in the American betting lexicon. In the US sports wagering market, there is a fundamental difference between a "moneyline" and a "moneyline bet."
The moneyline, in simple terms, is how US sportsbooks "price" their offered wagers. All bets carry moneylines, which will either be positive or negative (and which are usually found in parentheses). A negative moneyline indicates the amount you must risk to win $100, while a positive moneyline indicates how much you stand to win on a $100 bet. If you can memorize this easy equation, you can understand bet pricing across the board, no matter the NFL wager type.
A moneyline bet, on the other hand, is a specific type of wager that uses the moneyline to show the "odds" of the outcome in question. In this context, a favorite will always have a negative moneyline, and an underdog will almost always have a positive moneyline. (It is possible for the underdog to also have a negative moneyline, but this will always be smaller than the favorite's negative moneyline.)
NFL Moneyline Bet Example
At any online sportsbook, you will come across NFL moneyline wagers on a regular basis during football season. A typical moneyline bet will look something like this:
New England Patriots -155 at Baltimore Ravens +170
In this example, the Patriots are favored, as denoted by their negative moneyline. Here, you would have to wager $155 on the Pats to win $100. If they win, your sportsbook will pay you $255 (your $155 initial risk plus your $100 winnings).
On the other side, the Ravens are underdogs, and they pay out $170 on a $100 risk. Thus, if Baltimore scores the upset, your sportsbook will give you $270 (your initial $100 risk plus your $170 winnings).
NFL Moneyline Betting Strategies
Don't discount underdogs – Underdogs are underdogs because they are the consensus weaker teams. However, the old adage in the NFL is "any given Sunday," and bettors stand to make a mint by picking the underdogs that are most likely to score upsets. And there's not a week that goes by without an upset in the NFL.
Don't bet more than you can afford to lose – This holds true for moneyline bets and all other NFL bet types. Never wager more than you can afford to lose, and have the patience to make multiple small bets over longer periods of time rather than going all in on a "sure thing." There are no sure things in NFL betting!
Don't chase losses – Sometimes, you're going to lose a bet. If you lose big, you might be tempted to recoup that money ASAP. Resist the urge to do so, and stick to your game plan. Chasing losses is a race you'll always lose.
Mix it up – When you bet on straight moneylines, you might get into a groove where you only bet on straight moneylines. However, don't be afraid to mix it up and bet on a spread, over/under, or a player or team prop here and there. Diversify your betting portfolio to maximize your betting bankroll!
Be realistic about your favorite teams – Sometimes, you want to bet for a team because it's your team. Bettors are fans, too, after all. But be realistic. If your team is outclassed, pick their opponent. You might as well make some money if your team's going to lose, right?
High value can be low value – Bettors can find maximum value by picking underdogs primed for upsets. However, there is some degree of known quantity in the NFL, and if a team is too big of a dog, even though the payout might be huge, it could be a bad bet. For example, if the 11-2 Saints are playing the 2-11 Redskins at home, that +1200 payout on the 'Skins would be a windfall, but your money is likely better spent elsewhere.
Shop lines across multiple sites – Each betting site has slightly different NFL moneyline odds for every game. Remember, these operators compete with one another for your business, and having different odds than their rivals is a key way they do this. The best NFL betting strategy is to join multiple sites and browse their boards each week, placing your wagers with the operators that offer the best values for the games in question.