2023 Thanksgiving Day Football Betting Guide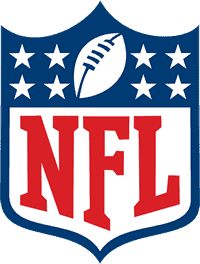 On Thanksgiving, people who bet on football have a lot to be thankful for.
From land-based legal sports betting sweeping the nation following the repeal of PASPA in May 2018 to being able to legally place wagers on sports at online licensed offshore sportsbooks, there truly has never been a better time to bet on sports than right now.
In 2023, the NFL features three matchups on Thanksgiving Day to bet on, and it is legal to do that at any of the top sports betting sites below.
We've made sure each one upholds our high standard and that they are safe to do business with. With any luck, your payouts will be secured before leftovers are dined upon the following day.
Is It Legal To Bet On Thanksgiving Day Football Games In 2023?
Yes, betting on Thanksgiving day NFL games is legal in the USA and there are two ways to do it.  Some states have now legalized domestic sports betting both in-person and online, but many regions have refrained. 
If you live in a state that hasn't legalized sports betting yet, you can still wager with an offshore site operating legally within a regulated territory. As long as the site is located outside of the US, there are no laws that prevent those inside the country from using them. 
Each of the online sportsbooks in the table below falls under the above-mentioned category and are perfectly safe and legal to use in the United States. 
Best Sportsbooks For 2023 Thanksgiving Football Betting
2023 Thanksgiving NFL Betting Guide – Tips and Strategies
Filling up on bread, i.e. getting simple, generic betting advice, is never a good idea because it fills you up before taking a bite of the main course and is worse for you in the long-run.
Here are five meaty tips to keep in mind when betting on any of the Thanksgiving Day NFL matchups.
Know the Recipe Before Cooking
History should play a major role in any bet on the NFL, but perhaps even more so on Thanksgiving Day matchups.
The Dallas Cowboys and the Detroit Lions may be having a less-than-stellar season come late November, but knowing the history of the Thanksgiving Day NFL game results and the impact of a national audience on the proceedings is vital.
Get in Line While it's Hot
Betting early is one of the best ways to get value in either the afforded points in a line or on the bet itself. This is key when considering one spread this time last year shifted four points by the time the game started.
Lines for Thanksgiving Day games can change dramatically due to the volume of money placed on one of the NFL's most popular betting days.
Gobble Up the Favorites
But who should you bet on? Well, if history is any indicator, then choosing the favorites is a pretty safe bet. However, it depends on the sample size.
From 2006-2018, favorites were 26-11 with a 70 percent win rate on Thanksgiving and are only 10-6, amounting to a 63 percent win rate going back to 2013. Since the NFL added another game to the holiday slate, the win percentage has only increased during that time, and the favorites went 3-0 in 2018.
Give the Public a Plate
Instead of "fading the public" on Thursday, you're much better off fixing them a plate, cracking open a beer, and betting on the teams they favor.
For Thanksgiving matchups, when more than 50 percent bet on the favorite, the favorite has covered 65 percent of the time. The odds go up when more public tickets come in. More than 60 percent of tickets wagered win 71 percent of the time while more than 70 percent of tickets bet has the favorite covering a whopping 89 percent of Turkey Day matchups.
Pass it Under the Table
Lastly, one trend you may want to consider taking advantage of taking the under in the primetime over/under to close out Turkey Day. An overwhelming majority of prime-time Thanksgiving NFL games have hit on the under, so examine those totals bets by shopping the odds at multiple books to get the number you want.
To gobble up even more in-depth approaches to your betting action, check out our page dedicated to effective NFL betting strategies.
2023 Thanksgiving Day NFL Matchups
12 PM - TBA @ Detroit Lions

Spread: TBD
Moneyline: TBD
Over/Under: TBD

4 PM - TBA @ Dallas Cowboys

Spread: TBD
Moneyline: TBD
Over/Under: TBD

8:20 PM - TBA

Spread: TBD
Moneyline: TBD
Over/Under: TBD
Thanksgiving Day NFL Betting Contests
BetOnline's $20,000 Thanksgiving Contest
The contest is free to enter for BetOnline members.
Requires that $25 worth of bets be made on any or all of the three NFL Thanksgiving Day games.
Make six correct picks against the spread or on the over/under and win a share of the grand prize.
Mobile Thanksgiving Day NFL Betting Apps
Whether you're traveling to visit family or hanging at home for the holidays, betting on the NFL's Thanksgiving day games can help to pass the time and to digest a huge meal. Mobile betting on sports can be a reality by clicking on one of our top-rated betting sites with a current smartphone or tablet.
Once there, touch-button controls will allow bettors to navigate and place wagers on the Lions, Cowboys, or any other team playing on turkey day, and will keep you from having to borrow grandma's PC with dial-up internet to place a bet.
Is There Live NFL Betting On Thanksgiving?
Yes, live NFL betting odds on each Thanksgiving Day game are offered up for servings at each of the online football sportsbooks we recommend. Depending on where you're doing the wagering, options may vary for what is offered for in-game NFL betting on Thanksgiving Day - just another reason to belong to more than one online book!
Prior Thanksgiving Day NFL Results
2022 Thanksgiving NFL Games
Buffalo Bills @ Detroit Lions
New York Giants @ Dallas Cowboys
New England Patriots @ Minnesota Vikings
2021 Thanksgiving NFL Games
Chicago Bears 16 - Detroit Lions 14
Las Vegas Raiders 36 - Dallas Cowboys 33
Buffalo Bills 31 - New Orleans Saints 6
2020 Thanksgiving NFL Games
Houston Texans 41 - Detroit Lions 25
Washington Football Team 41 - Dallas Cowboys 16
Baltimore Ravens 14 - Pittsburgh Steelers 19 (occurred December 2 due to COVID-19)
2019 Thanksgiving NFL Games
Chicago Bears 24 - Detroit Lions 20
Buffalo Bills 26 - Dallas Cowboys 15
New Orleans Saints 26 - Atlanta Falcons 18
Why The Detroit Lions And Dallas Cowboys Always Play On Thanksgiving Day
The Lions first began playing on Thanksgiving in 1934 when their owner thought it would be a good way to sell tickets. The game was a hit, and although other pro football contests had been held on Thanksgiving day prior to 1934, the Lions set the tone for the holiday's future as an NFL event.
Using the same logic as the Lions, the Cowboys opted to begin playing on the November holiday in 1966. Lightning struck twice, and the game has featured a home game in Dallas and in Detroit ever since. In 2006 a third prime time game was added to the schedule but does not feature a consistent home team, allowing for all franchises to take part in the Thanksgiving gridiron action.