A Guide To Super Bowl Player Prop Bets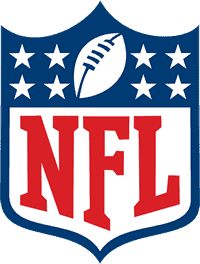 Each February, the big game prompts the creation of more Super Bowl prop bets at online sportsbooks than any other single annual athletic event on the calendar. That's because most eyes are drawn to the big game, and Super Bowl player prop bets allow action on the top athletes on your favorite NFL teams.
Of all the NFL bet types on the boards, Super Bowl player props can take up most of the real estate at Super Bowl betting sites. Read on to learn what Super Bowl player props are and where to locate the top online NFL betting sites in business today.
Are Super Bowl Player Prop Bets Legal In 2023?
Yes. Online sports betting sites are available via domestic and offshore means as well as in-person venues where regulations allow in the USA. Whether or not Super Bowl team prop bets and player props are offered at these sportsbooks is up to them, but most of them do feature them as they are extremely popular.
Legal NFL betting sites that operate offshore are able to offer their services to American gamblers over the web from international gaming districts that are regulated. The online sportsbooks featured in the table below fit this description and provide their members with a wide selection of the best player prop bets for Super Bowl 58, or any other year. 
Best Super Bowl Betting Sites With Player Props
What Are Super Bowl Player Prop Bets?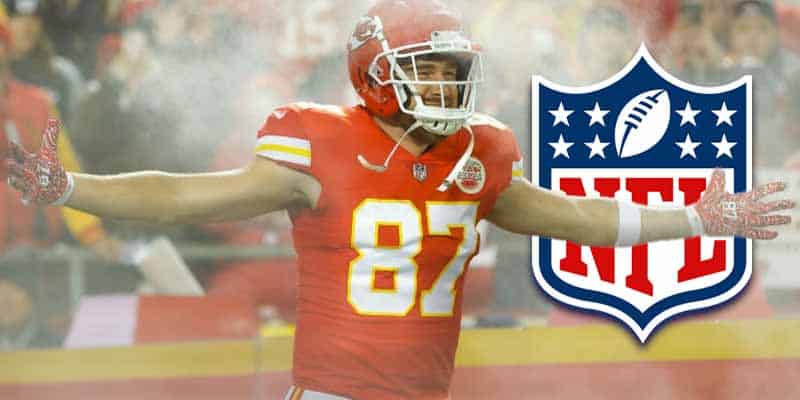 NFL player and NFL prop bets for Super Bowl LVIII allow for wagers to be placed on any outcome related to any member of the roster on either team competing for the Lombardi Trophy.
Popular categories for Super Bowl player props at legal online betting sites include:
Super Bowl Prop Bets - First Player To Score
Most Passing Yards And Totals
Most Touchdown Passes And Totals
Total Interceptions Thrown
Most Rushing Yards And Totals
Most Rushing Touchdowns And Totals
Most Receptions And Totals
Most Receiving Touchdowns And Totals
Most Receiving Yards And Totals
Super Bowl Prop Bets For Player Matchups
Made Field Goals
Longest Field Goal Distance
Most Tackles
Many of these same categories are also available for team-based props at Super Bowl betting sites each season.
How To Bet On Super Bowl Player Props Online
Before 18 and over gamblers can lay some action on Super Bowl player prop bets, a membership must first be created at one or more of the sportsbooks that populate our list of online sports betting site reviews.
Each of them features a "join" or "sign up" icon atop their website that should be clicked upon to get the Super Bowl betting started. Enter the requested information to create your account and click enter to reach the deposit stage.
Pick from any number of USD or cryptocurrency sports betting funding options and be sure to read through any sportsbook promo codes that are being offered to maximize your Super Bowl bankroll.
Once your account is funded, locate the sportsbook section of the website and inside you'll find options for betting on the NFL Playoffs, the Super Bowl, and of course, a plethora of player props to choose from.
Current NFL Player Props For Super Bowl 58
Because precise player prop bets cannot be presented to the public until both the AFC and NFC champions have been decided, there are no Super Bowl odds on the boards at the moment for player performances at SB LVIII.
Once the NFC and AFC Championship Games have wrapped up on January 28, 2024, check back here as we'll post the top Super Bowl 58 player prop bets that have been created.
For now, here are a few examples of Super Bowl player prop bets that one might find on the boards in the weeks leading up to the big game.
Any player to have 125+ receiving yards
Betting Apps For Super Bowl Player Props
The best option for mobile sports betting when it comes to the Super Bowl are the sportsbooks that are featured within this guide. The reason for that is because they can be accessed just by clicking on any link on this page using a mobile browser like Opera, Google/Chrome, Firefox, or Safari.
Apple (iPhone, iPad) and Android devices (Samsung, LG, Motorola, Google) can access these Super Bowl betting apps from anywhere in the USA with a connection to the web and can be pulled up immediately with the latest NFL odds without the need for any downloadable application.
We invite our readers to use their mobile device to click through to any and all of the NFL sportsbooks linked to here at Legal Betting Online and see firsthand the benefits that they offer.
Live Betting On Super Bowl Props
The term "live betting," on the Super Bowl or any other sporting event, is almost always referring to in-game wagering on the point spread, moneyline odds, or the over/under while the clock is still running.
Since prop bets can be wagered on until all results are finalized, the odds are "live." One factor to keep in mind is that the sportsbook can remove any line at any time they choose. Just because the Super Bowl prop bet is on the board well into the game doesn't mean it'll remain there until the outcome is rendered.
Sportsbook Promo Codes For Super Bowl Player Props
At all times throughout the year, members both new and old can expect to find deposit matching bonus offers extended to them by online sportsbooks when they make an online transaction.
These sports betting bonus offers match a portion of the deposit total and add it to bankrolls for wagering on the Super Bowl, but be sure that the terms can be met before accepting.
If all conditions are attainable, then there's absolutely no reason not to partake in the additional Super Bowl betting cash and using it to earn some extra money off of SB player props.
Other Super Bowl Player Prop Bet Resources