National Anthem Prop Bets for Super Bowl 55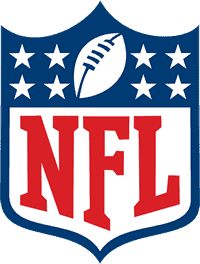 National anthem prop bets for the Super Bowl were among some of the first betting lines made available associated with the championship game. It has become a very popular niche within Super Bowl betting and, as a result, sees more and more action each year.
The singing of the Star-Spangled Banner is the very first official moment of the Super Bowl, and often marks the first betting action of the game. This means that before either team ever touches the football, millions of people have already won or lost one or more prop bets associated with the National Anthem.
Options for betting on the national anthem performance at the Super Bowl have expanded over the years. The most popular betting line for the song is the length of time that it will take the artist to sing it. However, oddsmakers are creating new betting lines each year, and with Super Bowl prop bets gaining momentum annually, there are now dozens of different betting lines being offered specifically for the song's performance.
To get you in shape for NFL prop betting on Super Bowl LV, we've provided examples, and a detailed explanation for each type of prop bet you'll encounter when legally betting on NFL football this year. Additionally, we've also included our recommended list of the best NFL prop betting sites, so you can see all the proposition wagers offered for yourself.
Is it legal to bet on the National Anthem Super Bowl LV Props?
Yes, betting on Super Bowl national anthem props is 100% legal. If you are within reasonable proximity to one, you can opt for a local, state-regulated sportsbook that offers these kinds of odds. Alternatively, you can also place a wager with a legitimate online sportsbook that accepts bets from US bettors. There are no US federal gambling laws that prohibit online betting at sportsbooks operating legally offshore.
There are state laws in Washington and Connecticut that prohibit all forms of online gambling. We've yet to see any evidence of these laws being enforced, but that doesn't change the legal status of online betting in those regions. Furthermore, the sportsbooks that we recommend in this guide accept members from CT and WA, so be sure to familiarize yourself with regional betting laws and the conditions of betting site membership. 
Best Online Sportsbooks Offering National Anthem Props
Who Is Singing the National Anthem at the Super Bowl?
The singer for Super Bowl 55's National Anthem has yet to be announced and is typically revealed in mid-January, just a few weeks before the big game. Last Super Bowl's national anthem singer is Demi Lovato, a former Disney Channel television star and now a top-rated pop singer. Last year, Lovato's Star-Spangled Banner performance lasted1:50. 
Where can I bet on the Super Bowl 55 National Anthem performance?
Bettors have two legal avenues for enjoying National Anthem prop bets. With the Super Bowl being the most wagered on sports event around the world, it is unlikely that any brick and mortar or online sportsbook would fail to offer lines for the song.
State Regulated Sportsbooks
Multiple states that have launched domestically regulated sportsbooks offer some combination of brick and mortar, online and mobile sportsbooks. Each of these states imposes geo-tracking restrictions, meaning you have to be physically located within the state's borders, even if you're betting online or through a mobile app. In other words, if you live in New Jersey where state-regulated sports betting is available, but then travel to any location outside of NJ, you will render yourself ineligible to place bets at a NJ sportsbook. 
Offshore Sportsbooks
There are a number of reputable online sportsbooks that are operating legally offshore and that accept American bettors. Despite what many would have you believe, there are no US Federal laws that make it a crime to place bets at these destinations. The online sportsbooks featured on this page are all legitimately licensed or are owned and operated by a parent company that holds licensing credentials for multiple jurisdictions. They all provide a secure, high-quality betting experience, a web-based mobile app, and offer a much broader range of betting lines and wagering options than their domestic counterparts. 
FAQ's For Betting On The National Anthem
National Anthem News Headlines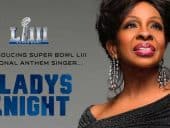 One Super Bowl 53 prop bet just got a whole lot more soulful. On Thursday, betting odds on the length of time it takes Gladys Knight to sing the Super Bowl 53 national anthem were released shortly after the NFL … Read more