Super Bowl 58 National Anthem Prop Bets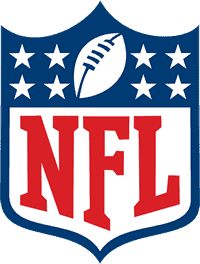 National anthem prop bets for the Super Bowl were among some of the first betting lines made available associated with the championship game. It has become a very popular niche within Super Bowl betting and, as a result, sees more and more action each year.
The singing of the Star-Spangled Banner is the very first official moment of the Super Bowl, and often marks the first betting action of the game. This means that before either team ever touches the football, millions of people have already won or lost one or more prop bets associated with the National Anthem.
Options for betting on the national anthem performance at the Super Bowl have expanded over the years. The most popular betting line for the song is the length of time that it will take the artist to sing it. However, oddsmakers are creating new betting lines each year, and with Super Bowl prop bets gaining momentum annually, there are now dozens of different betting lines being offered specifically for the song's performance.
To get you in shape for NFL prop betting on Super Bowl LVIII, we've provided examples, and a detailed explanation for each type of prop bet you'll encounter when legally betting on NFL football this year. Additionally, we've also included our recommended list of the best NFL prop betting sites, so you can see all the proposition wagers offered for yourself.
Is Super Bowl National Anthem Prop Betting Legal In 2023?
Yes, betting on Super Bowl national anthem props is 100% legal. If you are within reasonable proximity to one, you can opt for a local, state-regulated sportsbook that offers these kinds of odds. Alternatively, you can also place a wager with legitimate online sportsbooks that accepts bets from US bettors. There are no US federal gambling laws that prohibit online betting at sportsbooks operating legally offshore.
There are state laws in Washington that prohibit all forms of online gambling. We've yet to see any evidence of these laws being enforced, but that doesn't change the legal status of online betting in the region. Furthermore, the sportsbooks that we recommend in this guide accept members from WA, so be sure to familiarize yourself with regional betting laws and the conditions of betting site membership. 
Best Online Sportsbooks Offering National Anthem Props
Who Is Singing the National Anthem at the Super Bowl?
The singer of the National Anthem for Super Bowl 58 will be announced in January of 2024
In 2023 The under hit for Chris Stapleton's Super Bowl LVII Star-Spangled Banner performance length as it was set at 2 minutes and 5 seconds, and his lasted 2:02.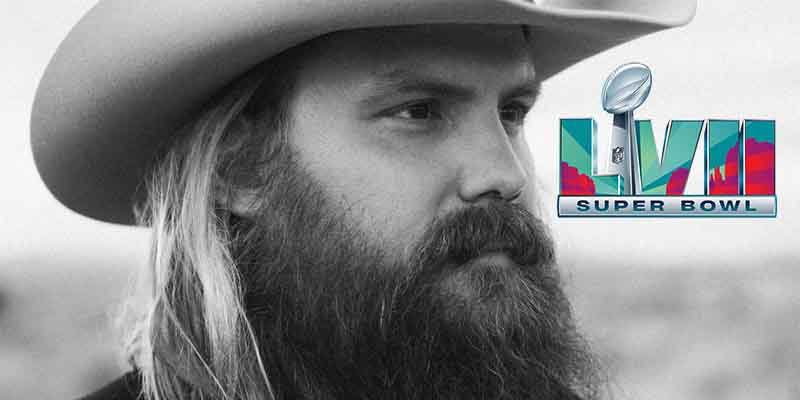 NFL Super Bowl Prop Bets: National Anthem
The only limit to the amount of National Anthem prop bets that can be offered is contained within the imaginations of the oddsmakers. The National Anthem bet that receives the most action is the length of the performance, but there are literally dozens more lines offered on that allow fans to bet on Super Bowl National Anthem outcomes.
Once sportsbook sites begin to produce odds for Super Bowl Anthem bets, we'll post them in the table below. Super Bowl National Anthem odds are offered in money line form, which is explained in further detail here. For now, here are a few examples of what bettors can expect to find when looking for National Anthem odds.
Length of National Anthem
What The Singer of The National Anthem Will Wear
Will The Star-Spangled Banner Singer Forget A Word?
Will A Member Of The Military Be Shown During The Anthem?
Will A Player Or Coach Protest During The National Anthem?
First Coach, Player, Or Celebrity Shown During Anthem Performance
Where can I bet on the Super Bowl 58 National Anthem?
Bettors have two legal avenues for enjoying National Anthem prop bets. Below we detail each type, and the pros and cons for each route for legal Super Bowl National Anthem betting. 
Domestic Sportsbooks:
Multiple states that have launched domestically regulated sportsbooks offer some combination of brick-and-mortar, online, and/or mobile sports betting options. Each of these states imposes geo-tracking restrictions, meaning you have to be physically located within the state's borders, even if you're betting online or through a mobile app.
In other words, if you live in New Jersey where state-regulated sports betting is available, but then travel to any location outside of its borders, you will render yourself ineligible to place bets at a NJ sportsbook. 
Offshore Sportsbooks:
There are a number of reputable online sportsbooks that are operating legally offshore and that accept American bettors. Despite what many would have you believe, there are no US Federal laws that make it a crime to place bets at these destinations.
The online sportsbooks featured on this page are all legitimately authorized and hold valid credentials within the industry. They all provide a secure, high-quality betting experience, a web-based mobile app, and offer a much broader range of betting lines and wagering options than their domestic counterparts. 
Best Betting SIte To Use For National Anthem Props
We recommend using any of the sportsbooks we've included in the table above for betting on Super Bowl 58 National Anthem props, Super Bowl commercial props, MVP props, Halftime performance props, Super Bowl team props, and coin toss props, but if we had to choose only one, we'd opt for Bovada. Not only do they feature a massive selection of Star-Spangled Banner performance prop bets, but they back it up with unrivaled customer support, banking options, cybersecurity, timely payouts, and much more.
We also strongly advise becoming a member with more than one sportsbook site. Each betting site will feature odds that differ, and selecting the most advantageous odds will maximize your payout. Each site will also feature exclusive lines that are not offered anywhere else, which is just one more reason to join up with more than one of our top-rated Anthem prop bet sites.
Mobile National Anthem Betting Apps
Super Bowl prop bets on the National Anthem performance are not limited to laptops and PCs - the latest Apple and Android smartphones and devices can easily pull up NFL odds on the go. All that is required is a web browser to access the best sports betting applications in the game today.
You read that right, no download is required. So, what are you waiting for? You're probably looking at this using a mobile device now so go ahead and click through to one of the online NFL betting sites above and shop the Star-Spangled Banner odds today.
National Anthem Prop Betting FAQs