A Guide To Buying Points When Betting On NFL Games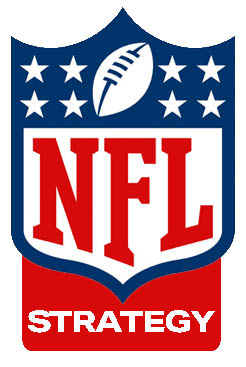 Buying points is an NFL betting strategy that has been around for decades and can help gamblers adjust game lines to their liking. This guide to buying points when betting on NFL games describes the process of moving pro football spreads up or down at online sportsbooks. 
Of course, when changing point spreads, some consequences must be accounted for. We cover the circumstances surrounding buying points when NFL gambling and also reveal the top online football betting sites that are legal to join in the United States. 
Best NFL Betting Sites For Buying Points
What Is Buying Points In Sports Betting?
NFL oddsmakers handicap each pro football game by taking points away from the projected winner and adding points to the underdog team at legal online sportsbooks. This is called an NFL point spread, and for bets to cover (win), teams must win by more or lose by less than the margin that has been granted to them.
Many legal online betting sites allow members to purchase points at half-point increments. Gamblers can move the spread for the underdog or the favorite up or down to their liking.
Points are "purchased" by granting the sportsbook more vigor per dollar wagered. That means the NFL betting site will risk less per dollar wagered as spreads are moved.
How Does Buying Points Work When NFL Betting?
Here is an example of an NFL betting line to use for reference in explaining the process of buying points.
Tampa Bay Buccaneers @ Kansas City Chiefs
Point Spread: Tampa +2.5 (-110), KC -2.5 (-110)
A gambler may believe that the Chiefs will win, but they do not feel confident that Kansas City will do so by the 3 or more points to cover the spread of -2.5. In that case, they can buy more points so that KC will have a smaller spread to cover.
Half-points can be purchased to lower the point spread for the Chiefs above in exchange for more vigor, or juice, granted to the sportsbook. Here is a potential schedule for buying points for the Chiefs versus the adjustment in vigor for the betting site.
Initial Point Spread: KC -2.5 (-110) - $1 bets earn $1.90 if KC wins
KC -2.0 (-120) - $1 bets earn $1.80 if KC wins
KC -1.5 (-130) - $1 bets earn $1.70 if KC wins
KC -1.0 (-140) - $1 bets earn $1.60 if KC wins
Points can also be purchased for the Tampa Bay Buccaneers that increase the spread by half-points.
Most NFL sportsbooks will only allow between 1 and 2 total points to be purchased when adjusting the spread. The number of points available for purchase can vary from book to book.
Each online sports betting site can also differ in the amount of vigor they charge to buy points.
Handicapping NFL point spread bets is not easy. Oddsmakers are good at what they do and are incredibly accurate with their pro football projections each week. Here are some reasons why buying points might be a good idea when betting on NFL spreads.
Easier Wins - Buying points makes covering the spread easier for the team you bet on. NFL teams will have less of a hurdle to climb by buying points and adjusting the spread.
Decimals vs. Whole Numbers - No matter what the point spread of an NFL game is set at, adjusting it by half of a point will either cause it to change from a whole number to a fraction or vice versa. Some NFL bettors prefer fractional spreads because the variance is narrowed, and others prefer whole numbers that allow the opportunity for a push.
A Win Is A Win – Would you rather be correct in your assessment that a point spread is right on the money, or would you like to win some cash by moving the spread and gambling on a winner? Cancel that push yourself and buy some points.
When Should I Buy Points?
If you're waiting to take action on an NFL betting line, the point spread margin is likely too close to your projections to place a wager. That said, if the spread adjusts to a number you are more comfortable with betting on, who is to say that the line doesn't shift further?
Buying points on NFL spreads is best done within an hour or two of kickoff. Don't buy points early and then regret it when the spread changes on its own.
FAQs For Buying Points On NFL Spreads
Yes. Gamblers can buy points on spreads that are offered for betting on the Super Bowl. Any of the online sportsbooks we recommend on this page will allow for points to be purchased on Super Bowl odds but may vary in price and how many can be bought from site to site.