Legal Virtual Horse Race Betting In 2023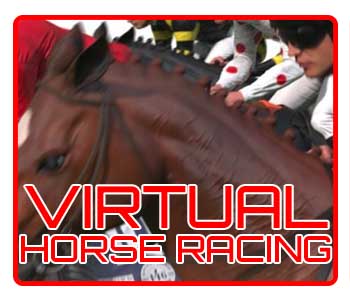 Horse racing is legal in the majority of US states, but what about virtual horse racing? Unfortunately, because horse racing betting sims are considered to be "casino games," they can't be governed by horse racing laws. And because casino gaming is so strictly defined in the US, virtual horse betting is not in the list of "accepted" gambling types for domestic venues.
However, you can still enjoy this new and exciting market, and our legal US guide for online virtual horse betting will show you exactly how to go about it.
By signing up at a reputable offshore betting site, you can legally wager on virtual horse races. For fans of the sport – especially those who miss their daily wagering opportunities as tracks worldwide have shut down due to the coronavirus (COVID-19) – virtual horses have pulled the wagon in a big way.
To get your seat on the digital "Millionaire's Row" – and to win some money to help you get to the proper one someday – virtual horse sims are a very real way to go on a very big run.
Is Virtual Horse Racing Betting Legal In 2023?
Yes! Virtual horse racing is legal for US players if you use an online sportsbook that offers horse racing sims. While there are no domestic operators that have virtual horse racing (many states have a similar product called Instant Racing, or Historical Horse Racing, which is explained below), every top-tier offshore sportsbook supports the market for horse betting simulators.
Since federal laws like the Wire Act (1961) and the UIGEA (2006) don't criminalize horseplayers from wagering with offshore bookies, you are free to sign up and bet real money with these operators.
That said, Washington has technically barred all forms of online gambling, and though we've never heard of residents being fined or arrested for sidling up to the virtual race track over the Internet, you must proceed only at your own risk if you live there.
Bovada Sportsbook
#1 Rated Legal Online Sportsbook For 2023
If you want the Secretariat of virtual horse racing online, saddle up at Bovada Sportsbook. Bovada offers virtual horse betting odds 24/7, combining horse racing betting with online slot machine gambling. If you've ever played at a brick-and-mortar HHR or "instant racing" kiosk, trust us – Bovada is way better!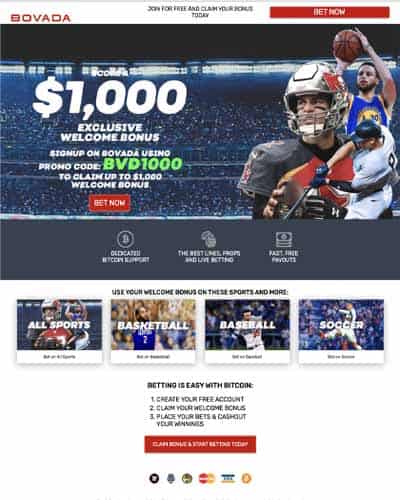 US Friendly - Most US States Accepted

Most reputable name in online sports betting

Generous 50% bonus up to $1,000 for new members

Easy deposits using credit cards or Bitcoin/crypto

Fast and reliable payouts guaranteed
Only US, Mexico and Brazil players accepted

Residents of DE, MD, NJ, NV, NY not accepted

Limited deposit options compared to other sites
Best Legal Virtual Horse Racing Betting Sites
What Is Virtual Horse Racing?
Virtual horse racing is a market within the broader virtual sports category at most offshore betting sites. As with other computer-generated sports contests, these are virtual horse racing simulators, and the software is fair iGaming certified, using state-of-the-art RNG (random number generation) technology to ensure that you and your e-ponies always have a real chance to win.
You can make all the same wagers as you'd be able to at a real racetrack, including straights, exotics, and parlays, but while a real track might only host a few races per day, virtual horse races are held every 3-5 minutes at most legal online sportsbooks, all day and all night long.
For added immersion, many sites even have video feeds for these simulated races – or feature highlights of said races – so you can watch virtual horse racing while you bet.
Of course, because these sims aren't based on real-world horses, you won't be able to deploy traditional horse racing betting strategies, nor will you be able to "size up" the critters in question. Jockeys – and jockey experience – is also a non-factor. This makes the game more like a fun lottery than a true horse racing simulator, but because the wagers are all typical horse bets, simulated horse racing is a great option for fans of the real thing.
Are Virtual Racebooks Legit?
The sportsbooks listed here are not only legitimate, they're best in class. If you want your betting site to be a champion Thoroughbred, that's exactly what our recommended operators are. They've each been around for years, boast stellar reputations for fair play and guaranteed payouts, have straightforward bonuses, and are dedicated to customer service.
There is definitely a stable full of lame sites on the Internet just out to take your money, but our listed sportsbooks are the workhorses of the industry, with millions of US players and more joining every day. 
How To Bet On Virtual Horse Racing Odds
If you know how to place a bet on horse racing, then you know how to bet on virtual horse racing. Of course, if you're new to the ponies, our legal horse racing betting index explains the game in detail. Still, we recap the basics below, and for the most part, there's not a great deal to learn before you can get started wagering with confidence.
There are two basic kinds of virtual horse racing bets: straights and exotics. These are easy to understand once you get the lingo down, and the fundamentals are outlined here:
Straight Wagers – Straight horse bets are the easiest and most straightforward kind: You simply bet on your chosen virtual horse to Win, Place, or Show. Some books call straights WPS wagers for this reason. If you bet on your horse to Win, your horse must win. A Place bet pays out if your pony finishes in first or second, and a Show bet pays out if for a first, second, or third place finish.
Exotic Wagers – Exotic wagers are all parlay bets. These work the same way at virtual horse racing tracks as they do at real tracks. You can place exactas, trifectas, superfectas, and more. These wagers are more risky, as you've got to predict the exact finishing places of multiple horses, but the payouts are accordingly massive.
Boxing Your Bet – While not technically a bet type, boxing your bet allows you to select a group of virtual horses and "box them" into a parlay. In other words, if you "box" four horses for a trifecta bet, you are picking every possible three-horse finish out of the group of four racers. You can usually box as many horses as you wish, though some sites will have limits. These wagers are expensive, but they pay out very well and are often less risky than standard exotics.
Best Virtual Horse Racing Betting Apps
Most virtual horseplayers use their mobile phones and tablets to wager on the digital ponies. However, you won't find a real-money horse racing betting app on the App Store or in Google Play, as virtual betting on horses is only available from offshore operators who aren't allowed to offer native iPhone gambling apps or Android gambling apps.
But while these tech companies are on their high horse, offshore books let you get on yours, because they offer sophisticated, secure web apps that you can access through any modern mobile device's browser (Firefox, Chrome, Safari, Brave, etc.). This also means that there are never any downloads or updates to install, so you can always bet right away. Giddy up!
Live Virtual Horse Racing
Most sites do not offer live virtual horse racing as such. That is, most horse racing sims are presented as stat lines and numbers, and the simulated racing events themselves are not shown. This isn't true across the board, of course, and several sites – including Bovada – will show these races in their computerized entirety.
Additionally, in sports betting, "live betting" implies the ability to wager on the game as it's being played. With horse racing simulator software, as with real horse racing, all bets must be in before the action commences. 
Virtual Horse Racing vs. Instant Racing
There are a lot of similarities between virtual horse racing online and the Instant Racing terminals you'll find at many state casinos, card rooms, and other gambling venues. However, there are major differences too.
Instant Racing, aka Historical Horse Racing (HHR), is a gambling game that uses terminals akin to slot machines, where players can bet on the electronic races shown. In this way, both virtual horse racing sims and HHR machines are similar.
That said, the key difference between the two is that virtual horse racing has no basis in reality – that is, it's not based on real horses, tracks, jockeys, trainers, or results.
On the other hand, Historical Horse Racing is exactly as its name implies. Here, real races from the history books – many tens of thousands of them throughout the years – are compiled, stripped of all identifying characteristics (like horse names, track locations, and dates), and then bettors wager on the outcomes.
HHR machines are criticized by many local governments for being a "virtual horse racing loophole," but because the outcomes are not randomized in any way, they are not legally considered gambling. Virtual racing, on the other hand, is definitely considered to be a gambling pastime.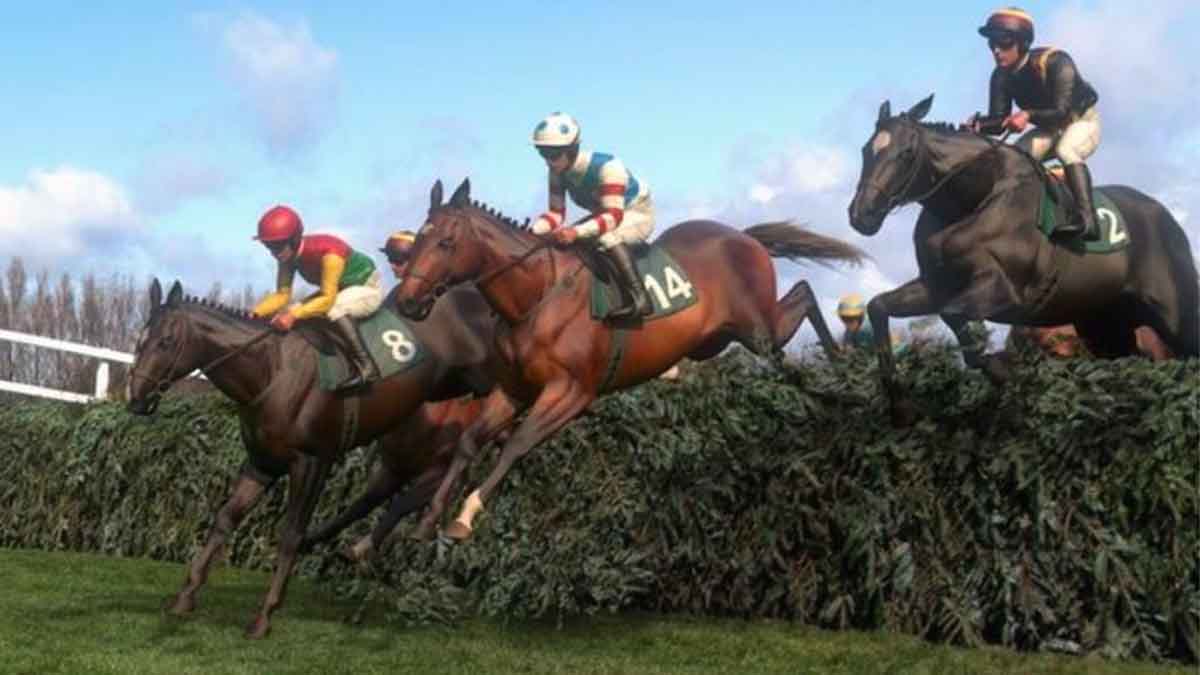 Virtual Horse Racing FAQs