Betting on the 72nd Primetime Emmy Awards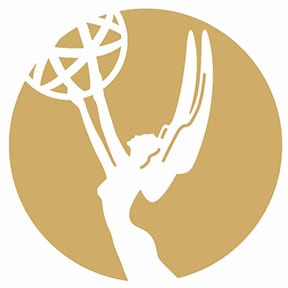 First given out in 1949, the Primetime Emmy Awards are meant to recognize excellence in the television industry. Along with the Grammy, Oscar, and Tony Awards, the Emmys are a household name in the entertainment industry., with viewers across the nation looking forward to the star-studded broadcast each year. Betting on the 72nd Emmy Awards ceremony has also risen in popularity over the past few years, and our guide can give you a backstage pass to all vital aspects involved.
While television's most prominent individuals are winning their awards for their hard work, viewers can also win big at home by betting on their chances of taking home a trophy. Through entertainment betting sites, wagers can be placed on awards programs like the Emmys, allowing for both the viewer and the actor to end the evening as a winner.
The following is a guide to betting on the Emmys, including where to place your bets, who is eligible to win, and their odds to nab a statuette when the show airs on September 20, 2020.
Is it legal to bet on the Emmys in 2020?
Yes, gamblers can legally place wagers on entertainment betting lines, including odds for the 2020 Emmys. In all states except Connecticut and Washington, online Emmy Awards betting is not punishable under the current laws in place. Even in CT and WA, we've yet to hear of any arrests for the crime of online betting because laws target the providers and not the participants.
Many of the sites that we recommend for Emmy Award betting allow for members from those two states to join and place bets. Simply put, there are no laws at the state or federal level in the USA that even mention offshore gambling, so there is no law to break.
Best USA Sportsbook For Betting On The Emmy Awards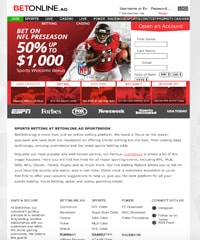 BetOnline is one of the most trusted online sportsbooks for betting on entertainment in the United States. Not only do they accept US players but they have more entertainment props and futures than their competitors.
The BetOnline sportsbook is easy to use and new account holders who sign up through the link below can take advantage of a generous Welcome Bonus up to $1,000.
 Pros
US Friendly
Trusted since 2004
Accepts Bitcoin
Fast And Reliable Payouts Guaranteed
Live Betting Options
Enjoy All Platforms With One User Account
Cons
Does Not Accept Other Cryptocurrencies
Excludes Residents of New Jersey
Top-Rated Legal Emmy Awards Betting Sites
How can I bet on the 72nd Emmys?
There are several different avenues for betting on the Emmy Awards. We have not seen these types of entertainment wagering options available at state-regulated sportsbooks as of yet. We strongly recommend using one of the reputable offshore betting sites that we have listed above in this guide. Your bets can be placed as soon as the account is created, the email address is verified, and funds are deposited into the account.
After an account is created and ready to be used, betting is just a few clicks away. Most online sportsbooks have an "Entertainment" tab dedicated to events like the Emmys, and for betting on the Oscars or Grammys. After navigating to the appropriate page on the sportsbook, wagers can be placed on each category's projected winner. This page will also feature each nominee's odds of winning and other entertainment props that can include events that can include the designer of an actor's clothes or whether a guest will bring a date. Keep in mind that the odds can change at any time up until the event.
Emmy Award betting odds in 2020
The following are the categories in which Emmy Awards are given. Some categories focus on the show itself, such as Outstanding Drama Series, while some are given directly to the performers, like the Emmy for Outstanding Lead Actress In A Comedy Series.
With each category, the odds are placed on the chances for each nominee to win the Emmy. These odds have been provided by BetOnline.

Outstanding Comedy Series
Schitt's Creek -175
The Marvelous Mrs. Maisel +145
Curb Your Enthusiasm +900
The Good Place +1200
Dead to Me +1400
The Kominsky Method +1800
Insecure +2500
What We Do in the Shadows +4000
Outstanding Drama Series
Succession -450
Ozark +350
The Crown +600
Better Call Saul +1000
The Handmaid's Tale +2000
Stranger Things +2800
Killing Eve +3500
The Mandalorian +5000
Outstanding Lead Actor in a Comedy Series
Eugene Levy -275
Ramy Youssef +300
Ted Danson +400
Don Cheadle +1200
Michael Douglas +1200
Anthony Anderson +1500
Outstanding Lead Actor in a Drama Series
Brian Cox -225
Jason Bateman +200
Jeremy Strong +350
Billy Porter +1400
Sterling K. Brown +1600
Steve Carell +2200
Outstanding Lead Actress in a Comedy Series
Catherine O'Hara -750
Rachel Brosnahan +350
Christine Applegate +650
Issa Rae +1200
Linda Cardellini +1800
Tracee Ellis Ross +3300
Outstanding Lead Actress in a Drama Series
Laura Linney +100
Olivia Colman +175
Jennifer Aniston +275
Jodie Comer +1400
Zendaya +2000
Sandra Oh +4000
Outstanding Supporting Actor in a Comedy Series
Tony Shalhoub -300
Daniel Levy locked.png
Alan Arkin +800
Mahershala Ali +1000
Kenan Thompson +1400
Sterling K. Brown +1600
Andre Braugher +3300
William Jackson Harper +3300
Outstanding Supporting Actor in a Drama Series
Billy Crudup -130
Kieran Culkin +250
Bradley Whitford +400
Matthew Macfadyen +500
Giancarlo Esposito +1000
Jeffrey Wright +3300
Mark Duplass +3300
Nicholas Braun +3300
Outstanding Supporting Actress in a Comedy Series
Alex Borstein -500
D'Arcy Carden locked.png
Annie Murphy +350
Kate McKinnon +550
Marin Hinkle +1400
Betty Gilpin +2500
Yvonne Orji +2500
Cecily Strong +3300
Outstanding Supporting Actress in a Drama Series
Helena Bonham Carter -350
Julia Garner +450
Sarah Snook +450
Laura Dern +1000
Meryl Streep +1000
Samira Wiley +3300
Fiona Shaw +4000
Thandie Newton +4000
Why bet on the Emmys in 2020?
Betting on the Emmys can add a little extra excitement to the ceremony. While watching your favorite actors and shows win awards for their hard work and dedication, there's a possibility to stuff your wallet with large cash payouts on the winnings you've taken in while betting on the Emmys.
Even small bets– a few dollars here or there– could pay off big over the course of the 2020 Emmy Awards. Such wagers also drive more viewer attention to the categories and nominees throughout the night.
About the 72nd Primetime Emmy Awards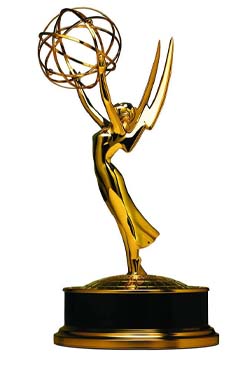 September 20, 2020, is the date that the Emmy Awards will air this year, and will be presented live on ABC. This year will be different from any other in that the proceedings will occur virtually, with actors, presenters, and hosts participating from their homes as the country still deals with COVID-19. On a normal year, tickets for the event are reserved for the nominees as well as the top stars in the television industry.
The ceremony is more than just an awards show. It is an entire evening full of red carpet interviews, high fashion, live goofs, standup comedy, and charitable causes. For each category, a celebrity visits the stage to announce the award-to-be-presented and the eligible nominees. They then reveal the Emmy Award winner, who then comes on stage to give a speech.
ABC, 8-11 PM, September 20, 2020
Host & Presenters for the 2020 Emmy Awards
The host for the 72nd Emmys is late-night talkshow host Jimmy Kimmel. The presenters have yet to be announced but will be posted below once they are revealed. To give readers an idea of what to expect in regard to who will be announcing the winners on September 20th, have a look at the presenters from the 2019 ceremony featured below.
Angela Bassett
Viola Davis
Zendaya
Taraji P. Henson
Naomi Watts
Stephen Colbert
Billy Porter
Seth Meyers
The cast of Game of Thrones: Kit Harington, Emilia Clarke, Peter Dinklage, Sophie Turner, Maisie Williams, Nikolaj Coster-Waldau, Alfie Allen, Gwendoline Christie, Lena Headey, and Carice van Houten.
When Are the 72nd Emmy Awards
The 2020 Emmys will air live on ABC on September 20th from 8:00 to 11:00 pm ET. Because of the Coronavirus and its continued spread, the event will be virtual, with all involved participating remotely via video feeds.