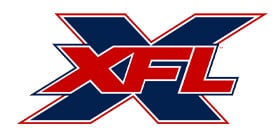 XFL Update: The XFL Season Begins February 18, 2023
Legal online XFL betting is coming to a sportsbook near you when the professional football league returns in 2023. While the NFL is the top dog in the USA betting world, the XFL promises to be a well-funded and serious effort to enter the market.
Given the new league's emphasis on faster and simpler play than that offered by the NFL or NCAA college football, it has become popular among US sports bettors, with mobile and live wagering taking center stage.
To help you learn more about the XFL and its nascent betting market, we've put together a brief primer on how to wager on the newest professional football league in the US. Best of all, if you live in the US, you have several options for where and how to legally bet on the XFL. Read on for more information!
Is It Legal To Bet On The XFL In The United States?
In the US, it is legal to bet on the XFL both at domestically regulated sportsbooks and at offshore online betting sites. In the case of the latter, you just have to ensure that you use reputable sports betting brands like those listed here, as there are many less-than-stellar online sportsbooks out there.
From a legal perspective, there are two main laws that regulate domestic betting: the Interstate Wire Act (1961) and the UIGEA (2006). However, neither of these laws criminalizes the individual bettor in any way, and they similarly don't apply to offshore betting sites. Whether you wager at a regulated domestic venue or offshore sportsbook, you can do so safely and legally.
Note: One state – Washington – has a law in their statutes that restricts all forms of online gambling. That said, we've never heard of anyone being investigated or punished for betting on football (or any other sport) over the Internet in WA, and the law appears to be unenforced. That said, if you live in WA, you are advised to follow the laws of your state and proceed at your own risk.
#1 Legal Online Sportsbook To Bet On XFL Games In 2022
Bovada Sportsbook
#1 Rated Online Sportsbook For USA Players
As a cutting-edge sportsbook, Bovada has XFL odds and XFL props posted before anyone else whenever the spring football league is in season. If you want to bet on XFL games, you can expect Bovada to give you the most bang for your buck. And that's before you add in the valuable XFL Bovada football betting bonuses available to new members!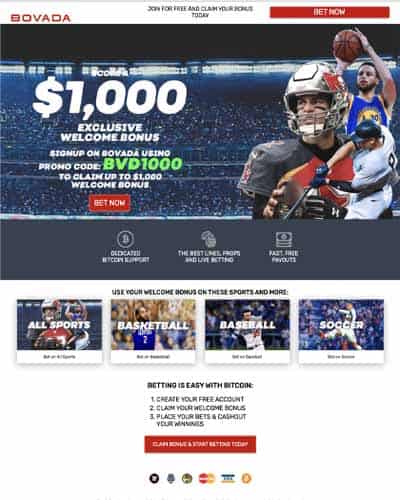 US Friendly - Most US States Accepted

Most reputable name in online sports betting

Licensed by Curacao - Operates within Costa Rica

Generous 50% bonus up to $1,000 for new members

Easy deposits using credit cards or Bitcoin/crypto

Fast and reliable payouts guaranteed
Only US, Mexico and Brazil players accepted

Residents of DE, MD, NJ, NV, NY not accepted

Limited deposit options compared to other sites
Legal XFL Betting Sites For USA Residents
2023 XFL Teams And Coaches
Arlington Renegades: Bob Stoops
Houston Roughnecks: Wade Phillips
Las Vegas Vipers: Rod Woodson
Orlando Guardians: Terrell Buckley
San Antonio Brahmas: Hines Ward
Seattle Sea Dragons: Jim Haslett
St. Louis Battlehawks: Anthony Becht
Washington, D.C. Defenders: Reggie Barlow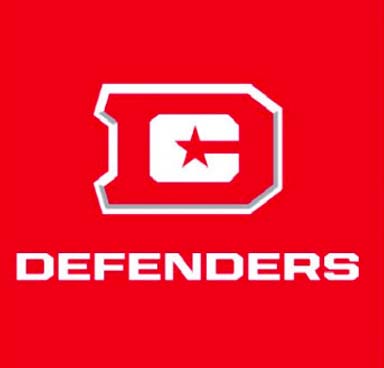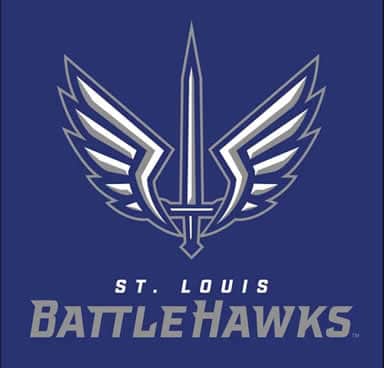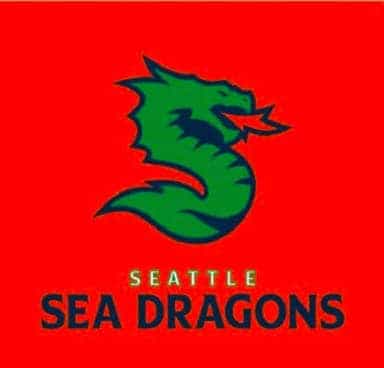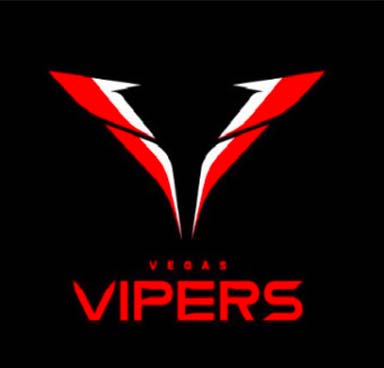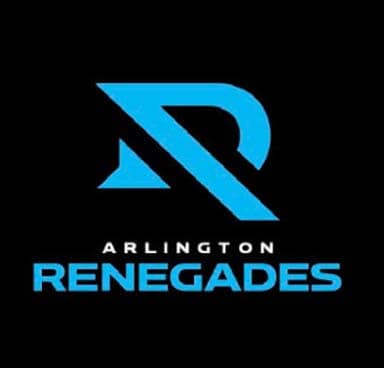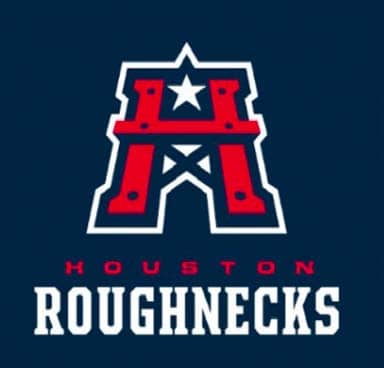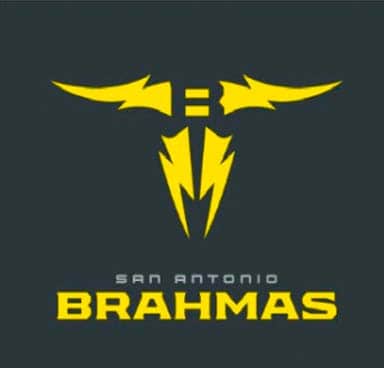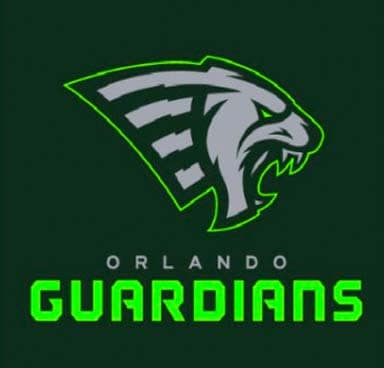 Below you will find the latest XFL betting odds for each week, prop bets, and the futures odds for the XFL Championship game. These odds are pulled from our top online sportsbooks covering XFL betting.
XFL Odds Provided by Bovada
Odds To Win 2023 XFL Championship Game
St Louis Battlehawks +350
Seattle Sea Dragons +400
Arlington Renegades +400
Vegas Vipers +450
Orlando Guardians +500
San Antonio Brahmas +550
Houston Roughnecks +600
DC Defenders +650
What Event Will Have The Most TV Viewers
USFL Regular Season Game 1 (Season Opening Game) +155
XFL Regular Season Game 1 (Season Opening Game) -210
What Event Will Have The Most TV Viewers
USFL Championship +155
XFL Championship -210
Will XFL Complete The Full 2023 Season
Where Can I Legally Bet On XFL Games In The US?
State Regulated Options
If you wish to use state-regulated domestic sportsbooks to bet on the XFL in the US, you can do so in several states that have recently passed sports betting legislation specifically for betting on the NFL and other popular US sports leagues (USFL, FCF). These states include the following:
Arkansas
Delaware
Illinois
Indiana
Iowa
Mississippi
Montana
Nevada
New Jersey
New Mexico
New York
Oregon
Pennsylvania
Rhode Island
Tennessee
Virginia
West Virginia
Washington, DC
Legal Offshore XFL Betting Options
Several of the states above offer online sports betting and other forms of gambling, but many do not. Further, if you live elsewhere in the US, you cannot simply place a wager with sportsbooks in any of these states, as interstate sports betting is not federally legal in America. Some state services have restrictions for betting on College football games, you won't find these kinds of restrictions with offshore services.
Instead, you will likely want to use an offshore XFL betting site like those listed here, all of which offer up-to-date lines, easy deposits, and fast payouts for millions of US sports bettors.
Benefits Of Betting On XFL Games At Offshore Sportsbooks
Even if you live in a state that does have domestic sports wagering, it still makes good sense to use an offshore solution to wager on the XFL. There are several benefits that offshore sites offer over their domestic US counterparts:
Better promotions, bonuses, and membership perks
More competitive betting lines, especially for hometown teams
More lines, alternate lines, and props on each game
Bitcoin and other cryptocurrency support
No geofencing – bet from anywhere, anytime!
Full mobile support – no downloads or apps required
Members 18+ accepted
Live betting is a popular new way to wager that is quickly taking over the sports betting world. With traditional sports betting, you must have your picks in before any given game gets underway. However, with live XFL betting, you can place wagers throughout each contest as the odds dynamically shift to reflect the ebb and flow of the game in real-time.
Most sports bettors take advantage of mobile betting, which allows them to wager straight from their iPhones, Androids, and other mobile devices. With mobile betting at offshore sportsbooks, you can wager on football wherever you are, whenever you want. All you need is an Internet connection and an account at your favorite XFL sportsbook.
Because the XFL is so new, there is little historical data to draw from to make informed bets. However, there are a few general rules for making informed football wagers that you should take into account:
Bet with your head, not your heart - Bettors are fans, too, and many of them tend to pick the teams they want to win rather than the teams they think will win. This can be very bad for your bankroll!
Check each team's records - You can view XFL teams' home-away records, their overall records, and their "against the spread" (ATS) records to get a good idea of how each club will fare in each contest.
Consider the available personnel - Pay attention to injury reports, suspensions, and general player availability. If a star player is out, that can affect both the game line and your bottom line.
Don't bet more than you can afford to lose - Sports betting is an entertaining and potentially profitable hobby, but if you don't exercise financial discipline, you can spoil your fun in more ways than one.
Avoid alcohol – Don't drink too much while assembling your XFL betting tickets. Bet sober, or game over!
Learn the rules of the XFL - When betting on sports, you should have a cursory understanding of that sport's basic rules and regulations. This is particularly important when it comes to this league, as the league's standards are different than the typical football rules you're probably used to.
Don't chase losses – A bad bet might put you in the hole, and you may be tempted to recoup your losses immediately by placing more bets you otherwise wouldn't have entertained. If you go this route, you're likely to dig yourself deeper, not dig yourself out.
2023 XFL Regular Season - February 18 through April 23
XFL Playoffs - April 29 and 30
XFL Championship Game - May 13
XFL Betting Types Explained
Straight Moneylines
Pick a winner. the teams with negative moneylines are favorites, and teams with positive moneylines are underdogs. The bigger the favorite, the smaller the payout, while the bigger the underdog, the bigger the payout.
Spreads
Point spreads "give" points to the underdog and "take" points from the favorite. Spread betting is also called handicapped betting and allows sportsbooks to balance the action on both sides of a given wager.
Over/Unders
Your bookie will provide a number representing the combined total points scored between both teams in a given contest. If you think the teams will score more points, you'll take the over. If you think they'll score fewer points, you'll choose the under. Over/under bets are also called totals bets.
Player Props
Player proposition bets allow you to wager on specific statistical performances of individual players on offense, defense, and special teams. An example of an XFL player prop would be how many TD receptions a specific receiver will haul in.
Team Props
Team prop bets allow you to wager on specific statistical performances of offenses, defenses, or special teams as a unit. An example of a team prop would be the number of sacks a defense racks up against an opposing quarterback.
Futures
XFL futures consist of wagers on teams and players over the long term. These kinds of wagers include bets on which club will win the league championship, which player will win MVP, and so on. Futures are typically available year-round and first posted in the offseason (where each result usually has the best possible payout).
Parlays
Parlay betting is basically multi-bet wagering. Instead of placing three separate spread bets on three different games, you would assemble all three bets into one ticket. In order to win a parlay wager, each "leg" of the parlay must be a winner, but the payouts are dramatically increased.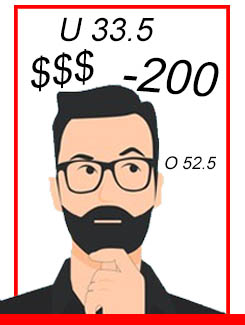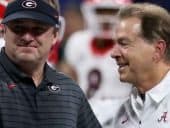 The Georgia Bulldogs are one win away from clinching a berth in the 2024 College Football Playoffs. The Alabama Crimson Tide is the only objective standing in their way of pursuing a third CFP National Championship in a row, something … Read more