2023 College Football Playoff National Championship Preview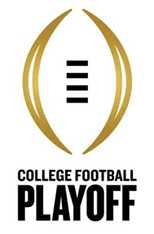 Since 2014, betting on college football has been enhanced by the CFP Selection Committee placing four teams into the NCAAF playoffs for a chance to play for a National Championship. Once a team has made the CFP, all that it takes to win it all is a two-game winning streak, which is exciting to fans and bettors across the country. The added attention at sportsbooks encourages them to produce more betting opportunities each January. 
Our preview of the 2022-23 NCAA College Football Playoffs will reveal how we think the season will go down and which teams will advance to the final four and play for a title. Along the way we'll provide the legalities involved, our list of top-rated sportsbooks accepting wagers on the title game, and strategies to give bettors a competitive edge when picking which team will be crowned champion of NCAA Division I FBS.
Is CFP National Championship Betting Legal In 2023?
Yes. Placing a bet on the NCAA College Football National Championship is legal in the USA and there are two options. 
Domestic - Some states have legalized sportsbooks and have made it available via in-person facilities or online apps, and allow for CFP betting. 
International - Betting websites that operate outside of the USA are legal to wager with because federal gambling laws do not say that it is forbidden. These offshore sportsbooks are ideal for bettors that are not located near a region that allows for domestic sports wagering. 
Best 2023 CFP Betting Sites In The USA
Bovada Sportsbook
50% Bonus Up To $750 For New Players
Whether you call it the FBS National Championship, the CFP National Championship, or simply the College Football National Championship, it's all the same at Bovada. And that's a good thing. Bovada Sportsbook has more NCAA College Football Playoff odds and NCAA championship odds than any other site, and with Bovada Mobile, you can always take your favorite bookie to that big tailgate party!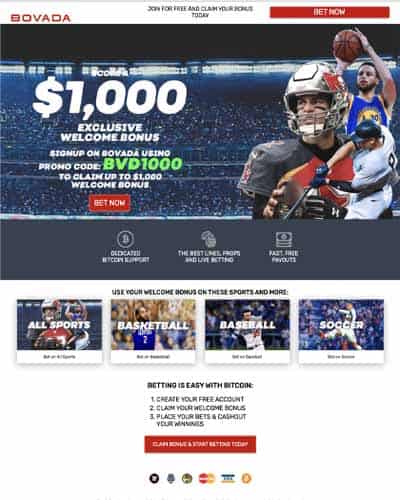 US Friendly - Most US States Accepted

Most reputable name in online sports betting

Licensed by Curacao - Operates within Costa Rica

Generous 50% bonus up to $1,000 for new members

Easy deposits using credit cards or Bitcoin/crypto

Fast and reliable payouts guaranteed
Only US, Mexico and Brazil players accepted

Residents of DE, MD, NJ, NV, NY not accepted

Limited deposit options compared to other sites
Top Legal NCAA CFP Betting Sites For 2023
Below you'll find our list of legal online sportsbooks that provide a variety of national championship odds as well as NCAAF playoff and bowl game betting lines for US and international gamblers. They have each been vetted by our team of professionals, and offer bettors a safe and reliable gaming environment.
2023 College Football Playoffs - The Final Four Teams
2023 CFP Semifinal: Peach Bowl, Mercedes-Benz Stadium, Atlanta, GA - 12/31/22
2023 CFP Semifinal: Fiesta Bowl, State Farm Stadium, Glendale, AZ, 12/31/22
2023 CFP Final: SoFi Stadium, Los Angles, CA. 1/9/23
2021 CFP Betting Lines & Results
Cotton Bowl: (1) Alabama (12-1) vs. (4) Cincinnati (13-0)
December 31, 2021 - Arlington, Texas
Point Spread - Alabama -13.5
Moneyline - Alabama -500, Cincinnati +360
Over/Under - 58.0
Final Score: Alabama 27, Cincinnati 6
Orange Bowl: (2) Michigan (12-1) vs. (3) Georgia (12-1)
December 31, 2021 - Miami Gardens, Florida
Point Spread - Georgia -7.5
Moneyline - Georgia -310, Michigan +255
Over/Under - 44.5
Final Score: Georgia 34, Michigan 11
CFP National Championship Game: - (1) Alabama (13-1) vs. (3) Georgia (13-1)
January 10. 2022, 8 pm, Indianapolis, Indiana
Point Spread - Georgia -3
Moneyline - Georgia -140, Alabama +120
Over/Under - 52.5
ODDS TO WIN 2023 CFP NATIONAL CHAMPIONSHIP
Futures odds for the eventual NCAA College Football National Champion typically debut within 24-48 hours of the previous year's title being awarded, allowing for year-round betting. Below you will find the pre-season odds for this year, as well as the current NCAAF championship odds for comparison.
CFP National Championship - Past Winners By Year
2022
No. 1 Alabama 18
No. 3 Georgia 33
2021
No. 1 Alabama 52
No. 3 Ohio State 24
2020
No. 2 Clemson 25
No. 1 LSU 42
2019
No. 2 Clemson 44
No. 1 Alabama 16
2018
No. 4 Alabama 23 OT
No. 3 Georgia 20
2017
No. 1 Alabama 31
No. 2 Clemson 35
2016
No. 2 Alabama 45
No. 1 Clemson 40
2015
No. 4 Ohio State 42
No. 2 Oregon 20
College Football Semifinals – Past Results By Season
2022
No. 3 Georgia 34
No. 2 Michigan 11
No. 1 Alabama 24
No. 1 Cincinnati 6
2021
No. 1 Alabama 31
No. 4 Notre Dame 14
No. 2 Clemson 28
No. 3 Ohio State 49
2020
No. 1 LSU 63
No. 4 Oklahoma 28
No. 2 Ohio State 23
No. 3 Clemson 29
2019
No. 1 Alabama 45
No. 4 Oklahoma 34
No. 2 Clemson 30
No. 3 Notre Dame 3
2018
No. 3 Georgia 54 OT
No. 2 Oklahoma 48
No. 4 Alabama 24
No. 1 Clemson 6
2017
No. 2 Clemson 31
No. 3 Ohio State 0
No. 1 Alabama 24
No. 4 Washington 7
2016
No. 1 Clemson 37
No. 4 Oklahoma 17
No. 2 Alabama 38
No. 3 Michigan St. 0
2015
No. 2 Oregon 59
No. 3 FSU 20
No. 4 Ohio State 42
No. 1 Alabama 35
2023 CFP National Championship Betting Preview
The 2023 CFP National Championship Game has all the potential to become a rematch of last season's CFP Title Game between the Alabama Crimson Tide and the Georgia Bulldogs as they are both favored in the NCAAF futures.
The CFP odds also project that the Crimson Tide will return to prominence and that Ohio State will once again be involved in the postseason action.
Latest College Football Championship News