2019-20 College Football Playoff and Bowl Game Betting Lines

'Tis the odds this bowl season to be jolly.
Betting lines have just become available for the 2019-20 College Football Playoff, the New Year's Six Bowls, and every NCAA Division I football bowl game. From the point spread to the complete playoff and bowl game schedule, including where and when to watch, we've got you covered this bowl season.
The 2019-20 bowl season kicks off on Dec. 20th and ends with the College Football Playoff National Championship on Jan. 13th, and we wanted to provide you with our reviewed list of the best legal online sportsbooks to bet on all the college football action as well as previews of the top bowl games. We hope you have a Happy Holiday season and a joyful New Year, and we wish you the best of luck with all your college football playoff and bowl game picks!
Is Betting On The College Football Playoff Legal?
Yes. There are no US Federal gambling laws prohibiting Americans from betting on the college football playoffs at offshore sportsbooks or domestic state-regulated online sportsbooks. Connecticut and Washington are the only two states that prohibit online betting at the state level. For further information visit our Legal US Football Betting Guide.
Best Sportsbooks for betting on the College Football Playoff and Bowl Games
2019-20 NCAA Post Season Odds
Below you will find the current odds for the 2019-20 NCAAF postseason. These odds can be played at Bovada's Sportsbook (link is in the table above). As the bowl games are announced we will update this page and the odds to help you and assist in your betting needs.
What are the New Year's Six Bowls?
When the four-team College Football Playoff was introduced in 2014, six historic bowl games—Cotton Bowl, Fiesta Bowl, Orange Bowl, Peach Bowl, Rose Bowl, and Sugar Bowl—were put in a class of their own and given the name the "New Year's Six" (NY6).
Two bowls host the playoff semifinals with the rotation on a three-year cycle between Rose/Sugar, Orange/Cotton, and Fiesta/Peach pairings. The four remaining bowls on an off-year include some of the highest-ranked matchups of the entire college football season.
Betting Preview & Picks For NY6 Bowls
The NY6 games are the most bet on bowl games for a reason. Each marquee matchup features two teams that are among the highest-ranked by the selection committee. In addition to our playoff predictions, here are our best bets for each of the NY6 bowl matchups.
Cotton Bowl: Memphis vs. Penn State
Pick: Penn State -7, Over 60
With coach Mike Norvell heading off to a new job at FSU, Memphis has lost the architect that led the Tigers, a Group of Five team, to their first-ever NY6 bowl. Considering Norvell won't be coaching the bowl game, we feel that Penn State, which has a superior defense, will cover the 7-point spread rather easily. Both teams boast lethal run games that could push the total over 60 points.
Orange Bowl: Virginia vs. Florida
Pick: Florida -13, Under 55
Both head coaches have done a great job at their programs. Dan Mullen is taking Florida to its second NY6 bowl in two years while Virginia is making its first appearance under Bronco Mendenhall, who's improved the team each since he arrived. However, the Cavaliers just got mauled in the ACC title game, and with the Mullen needing to impress some top talent, the Gators smell blood and will cover easily. Taking the under feels pretty safe here since, like Clemson, Florida has one of the best defenses in the country.
Rose Bowl: Oregon vs. Wisconsin
Pick: Oregon +2.5, Under 49
Wisconsin nearly pulled off one of the biggest upsets of season against Ohio State in the Big Ten Championship. However, close only counts in horseshoes and hand grenades. Oregon is riding high after demolishing Utah in the Pac-12 title game, so look for them to cover and win. Hit the under as well since there's a good chance Wisconsin's offense never gets going against Oregon's D.
Sugar Bowl: Baylor vs. Georgia
Pick: Baylor +7.5, Over 42.5
Both teams are coming off a loss in their conference championship, so the team you value more will depend on whether you think a heartbreaking defeat or a blowout is worse. For us, it's the latter. And Georgia's lack of effort in last season's Sugar Bowl leaves a lot to be desired. Baylor still has something to prove, which is why we're taking them to cover. The total is set at a very low 42.5 despite both teams averaging over 30 points per game, making the over the ideal pick.
CFP Semifinal Peach Bowl: Oklahoma vs. LSU
Spread: LSU -12.5, Under 75.5
The spread is rather large, but honestly, does anyone see LSU bringing out the punter even once against Oklahoma? Joe Burrow will win Heisman and show why when the Tigers put up 600+ yards of offense against the Sooners. Jalen Hurts and Oklahoma have an elite offense as well, but the defense for each team will be the difference and allow LSU to get stops and cover. Because the total is set so high, the under feels like the smarter call here, but it could honestly go over a 100 if neither defense shows up.
CFP Semifinal Fiesta Bowl: Ohio State vs. Clemson
Spread: Clemson -2, Under 63.5
Despite going undefeated in a bad conference, I think Clemson is incredibly underrated this season when compared to Ohio State, which garnered a bulk of the hype. The early-season slump has long passed for the Tigers, and the Buckeyes have shown they are very much mortal against a top-tier D. Well, guess what? Clemson boasts one of the best defenses in the country, will make the OSU one-dimensional on offense, and ultimately, cover the spread. Much like the Peach Bowl, this game could be a barn burner, but we're going with the under since both teams have elite defenses.
2019-20 College Football Playoff Schedule and Point Spread
College Football Playoff Semifinal



Chick-fil-A Peach Bowl:
December, 28th, 2019
Oklahoma vs. LSU
Spread: LSU -12.5
Over/Under: 75.5
Time: 4 pm ET
Watch: ESPN
Where: Mercedes Benz Stadium - Atlanta, GA
Result: LSU  63 - OKLA 28



PlayStation Fiesta Bowl
December 28th, 2019
Ohio State vs. Clemson
Spread: Clemson -2
Over/Under: 63.5
Time: 8 pm ET
Watch: ESPN
Where: State Farm Stadium - Glendale, AZ
Result: OSU  23 - CLEM 29
College Football Playoff National Championship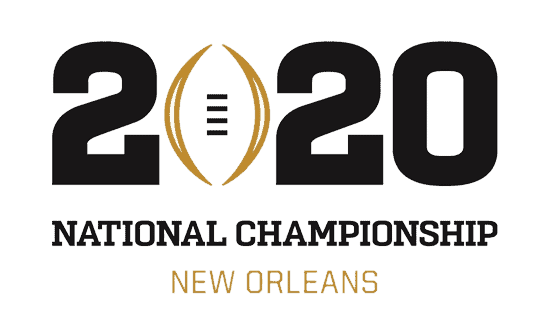 January 13th, 2020
Clemson vs. LSU
Spread: LSU 7.5
Over/Under: O 55
Time: 8 pm ET
Watch: ESPN
Where: Mercedes-Benz Superdome - New Orleans, LA
Result: LSU 42 - Clemson 25
2019-20 New Year's Six Bowl Schedule and Point Spread

Cotton Bowl Game
Saturday, December 28th, 2019
Memphis vs. Penn State
Spread: Penn State -7
Over/Under: 60
Time: Noon ET
Watch: ESPN
Where: AT&T Stadium - Arlington, TX
Result: MEM  39 - PSU 53

Orange Bowl Game
Monday, December 30th, 2019
Virginia vs. Florida
Spread: Florida -13
Over/Under: 55
Time: 8 pm ET
Watch: ESPN
Where: Hard Rock Stadium,
Miami Gardens, FL
Result: FLA  36 - UVA 28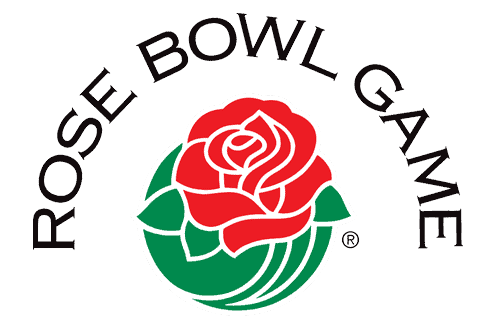 Rose Bowl Game
Wednesday, January 1st, 2020
Oregon vs. Wisconsin
Spread: Wisconsin -2.5
Over/Under: 49
Time: 5 pm ET
Watch: ESPN
Where: Rose Bowl,
Pasadena, CA
Result: ORE  28 - WISC 27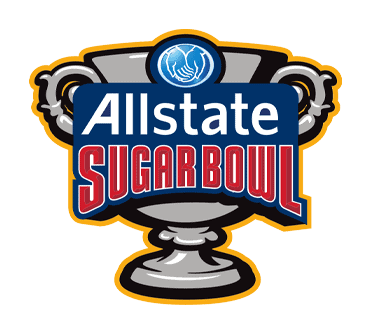 Allstate Sugar Bowl
Wednesday, January 1st, 2020
Baylor vs. Georgia
Spread: Georgia -7.5
Over/Under: 42.5
Time: 8:45 pm ET
Watch: ESPN
Where: Mercedes-Benz Superdome,
New Orleans, LA
Result: UGA  26 - BAY 14
College Bowl Games - 2019/20 Season
Bahamas Bowl
Charlotte vs. Buffalo
Friday, Dec. 20th, 2019
Spread: Buffalo -5
Over/Under: 57
Time: 2 pm ET
Watch: ESPN
Where: Thomas Robinson Stadium,
Nassau, Bahamas
Result: BUFF  31 - CHAR 9
Frisco Bowl
Kent State vs. Utah State
Friday, Dec. 20th, 2019
Spread: Utah State -9.5
Over/Under: 66
Time: 7:30 pm ET
Watch: ESPN
Where: Toyota Stadium, Frisco, TX
Result: KENT  51 - USU 41
New Mexico Bowl
Central Michigan vs. San Diego State
Saturday, Dec. 21, 2019
Spread: San Diego State -4.5
Over/Under: 40.5
Time: 2 pm ET
Watch: ESPN
Where: Dreamstyle Stadium,
Albuquerque, NM
Result: SDSU  48 - CMU 11
Cure Bowl
Liberty vs. Georgia Southern
Saturday, Dec. 21, 2019
Spread: Georgia Southern -5.5
Over/Under: 56
Time: 2:30 pm ET
Watch: CBS Sports Network
Where: Orlando City Stadium - Orlando, FL
Result: LIB  23 - GASO 16
Boca Raton Bowl
Florida Atlantic vs. SMU
Saturday, Dec. 21, 2019
Spread: SMU -3.5
Over/Under: 73
Time: 3:30 pm ET
Watch: ABC
Where: FAU Stadium,
Boca Raton, FL
Result: FAU  52 - SMU 28
Camellia Bowl
FIU vs. Arkansas State
Saturday, Dec. 21, 2019
Spread: Arkansas State -3
Over/Under: 63
Time: 5:30 pm ET
Watch: ESPN
Where: Cramton Bowl,
Montgomery, AL
Result: ARST  34 - FIU 26
Vegas Bowl
Boise State vs. Washington
Saturday, Dec. 21, 2019
Spread: Washington -3.5
Over/Under: 48
Time: 7:30 pm ET
Watch: ABC
Where: Sam Boyd Stadium,
Las Vegas, NV
Result: WASH  38 - BSU 7
New Orleans Bowl
UAB vs. Appalachian State
Saturday, Dec. 21, 2019
Spread: Appalachian State -17
Over/Under: 47.5
Time: 9 pm ET
Watch: ESPN
Where: Mercedes-Benz Superdome,
New Orleans, LA
Result: APP  31 - UAB 17
Gasparilla Bowl
Marshall vs. UCF
Monday, Dec. 23, 2019
Spread: UCF -17.5
Over/Under: 59
Time: 2:30 pm ET
Watch: ESPN
Where: Raymond James Stadium,
Tampa Bay, FL
Result: UCF 48 - MRSH 25
Hawaii Bowl
Hawaii vs. BYU
Tuesday, Dec. 24, 2019
Spread: BYU -2
Over/Under: 62.5
Time: 8 pm ET
Watch: ESPN
Where: Aloha Stadium - Honolulu, HI
Result: HAW  38 - BYU 34
Independence Bowl
Louisiana Tech vs. Miami
Thursday, Dec. 26, 2019
Spread: Miami -7.5
Over/Under: 49.5
Time: 4 pm ET
Watch: ESPN
Where: Independence Stadium,
Shreveport, LA
Result: LT  14 - MIA 0
Quick Lane Bowl
Eastern Michigan vs. Pittsburgh
Thursday, Dec. 26, 2019
Spread: Pittsburgh -10.5
Over/Under: 49
Time: 8 pm ET
Watch: ESPN
Where: Ford Field,
Detroit, MI
Result: PITT  34 - EMU 30
Military Bowl
Temple vs. North Carolina
Friday, Dec. 27, 2019
Spread: North Carolina -5.5
Over/Under: 54
Time: Noon ET
Watch: ESPN
Where: Navy-Marine Corps Stadium,
Annapolis, MD
Result: UNC  55 - TEMP  13
Pinstripe Bowl
Wake Forest vs. Michigan State
Friday, Dec. 27, 2019
Spread: Michigan State -3.5
Over/Under: 50.5
Time: 3:20 pm ET
Watch: ESPN
Where: Yankee Stadium,
Bronx, NY
Result: MSU  27 - WAKE  21
Texas Bowl
Oklahoma State vs. Texas A&M
Friday, Dec. 27, 2019
Spread: Texas A&M -6
Over/Under: 52
Time: 6:45 pm ET
Watch: ESPN
Where: NRG Stadium,
Houston, TX
Result: TA&M  24 - OKST 21
Holiday Bowl
Iowa vs. USC
Friday, Dec. 27, 2019
Spread: Iowa -1.5
Over/Under: 53
Time: 8 pm ET
Watch: FS1
Where: SDCCU Stadium,
San Diego, CA
Result: IOWA  49 - USC 24
Cheez-It Bowl
Air Force vs. Washington State
Friday, Dec. 27, 2019
Spread: Air Force -3
Over/Under: 67.5
Time: 10:15 pm ET
Watch: ESPN
Where: Chase Field - Phoenix, AZ
Result: AF  31 - WSU 21
Camping World Bowl
Iowa State vs. Notre Dame
Friday, Dec. 27, 2019
Spread: Notre Dame -3.5
Over/Under: 56.5
Time: Noon ET
Watch: ABC
Where: Camping World Stadium,
Orlando, FL
Result: ND  33 - ISU 9
First Responder Bowl
Western Kentucky vs. Western Michigan
Monday, Dec. 30, 2019
Spread: Western Kentucky -2.5
Over/Under: 53
Time: 12:30 pm ET
Watch: ESPN
Where: Gerald Ford Stadium,
Dallas, TX
Result: WKY  23 - WMU 20
Music City Bowl
Louisville vs. Mississippi State
Monday, Dec. 30, 2019
Spread: Mississippi State -3.5
Over/Under: 60.5
Time: 4 pm ET
Watch: ESPN
Where: Nissan Stadium,
Nashville, TN
Result: LOU  38 - MSST 28
Redbox Bowl
Illinois vs. California
Monday, Dec. 30, 2019
Spread: California -6
Over/Under: 44
Time: 4 pm ET
Watch: FOX
Where: Levi's Stadium - Santa Clara, CA
Result: CAL  35 - ILL  2O
Belk Bowl
Kentucky vs. Virginia Tech
Tuesday, December 31th, 2019
Spread: Virginia Tech -3
Over/Under: 51
Time: Noon ET
Watch: ESPN
Where: Bank of America Stadium,
Charlotte, NC
Result: UK  37 - VT 30
Sun Bowl
Florida State vs. Arizona State
Tuesday, December 31th, 2019
Spread: Arizona State -5.5
Over/Under: 56
Time: 2 pm ET
Watch: CBS
Where: Sun Bowl,
El Paso, TX
Result: ASU  20 - FSU 14
Liberty Bowl
Navy vs. Kansas State
Tuesday, December 31th, 2019
Spread: Kansas State -1
Over/Under: 51.5
Time: 3:45 pm ET
Watch: ESPN
Where: Liberty Bowl Memorial Stadium,
Memphis, TN
Result: NAVY  20 - KSU 17
Arizona Bowl
Georgia State vs. Wyoming
Tuesday, December 31th, 2019
Spread: Wyoming -7
Over/Under: 49.5
Time: 4:30 pm ET
Watch: CBS Sports Network
Where: Arizona Stadium,
Tucson, AZ
Result: WYO  38 - GAST 17
Alamo Bowl
Texas vs. Utah
Tuesday, December 31th, 2019
Spread: Utah -6.5
Over/Under: 55
Time: 7:30 pm ET
Watch: ESPN
Where: Alamodome Stadium,
San Antonio, TX
Result: TEX  38 - UTAH 10
Citrus Bowl
Michigan vs. Alabama
Tuesday, December 31th, 2019
Spread: Alabama -7
Over/Under: 57.5
Time: 1 pm ET
Watch: ABC
Where: Camping World Stadium,
Orlando, FL
Result: ALA  35 - MICH 16
Outback Bowl
Minnesota vs. Auburn
Tuesday, December 31th, 2019
Spread: Auburn -8
Over/Under: 51
Time: 1 pm ET
Watch: ESPN
Where: Raymond James Stadium,
Tampa, FL
Result: MINN  31 - AUB 24
Birmingham Bowl
Boston College vs. Cincinnati
Thursday, January 2nd, 2020
Spread: Cincinnati -7
Over/Under: 54.5
Time: 3 pm ET
Watch: ESPN
Where: Legion Field - Birmingham, AL
Result: CIN  38 - BC  6
Gator Bowl
Indiana vs. Tennessee
Thursday, January 2nd, 2020
Spread: Pick'em
Over/Under: 51.5
Time: 7 pm ET
Watch: ESPN
Where: TIAA Bank Field,
Jacksonville, FL
Result: TENN  23 - IND 22
Potato Bowl
Nevada vs. Ohio
Friday, January 3rd, 2020
Spread: Ohio -6.5
Over/Under: 56
Time: 3:30 pm ET
Watch: ESPN
Where: Albertsons Stadium,
Boise, ID
Result: OHIO  30 - NEV 21
Armed Forces Bowl
Southern Miss vs. Tulane
Saturday, January 4th, 2020
Spread: Tulane -7
Over/Under: 57.5
Time: 11:30 am ET
Watch: ESPN
Where: Amon G Carter Stadium,
Fort Worth, TX
Result: TUL  30 - USM 13
LendingTree Bowl
Miami Ohio vs. UL Lafayette
Saturday, January 4th, 2020
Spread: UL Lafayette -14
Over/Under: 55.5
Time: 7:30 pm ET
Watch: ESPN
Where: Ladd-Pebbles Stadium,
Mobile, AL
Result: ULL  27 - M-OH 17
Latest College Football Playoff & Bowl Game News
The latest College Football Playoff rankings won't be released until tonight on ESPN, but the AP Top 25 Poll and … Read more