Black Friday And How It Shook Up The World Of Online Poker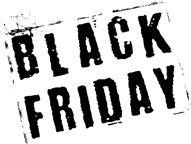 A day job is nothing like poker. While a day job has the benefits of a fixed income and a decent level of financial security, poker belongs in the category of unorthodox ways of sustaining a livelihood, and a pretty comfortable way too if fortune works in your favor. However, the scales tilted on "Black Friday" -April 15, 2011- a historic day in the gambling world when the tide of fancy profits from playing poker online was stemmed.
Indictments were served on the three largest poker sites: Full Tilt Poker, Absolute Poker and PokerStars, thereby signaling an end to legal online poker in the United States of America, an industry worth billions of dollars. These fancy and profitable sites were raided, shut down and bank accounts were frozen. Never mind the companies themselves, much sympathy went to families that had depended on the profits of playing online poker tournaments, families whose lives were destroyed. Years on from that fateful day the scattered pieces of this puzzling turnaround of events are still being pieced together to find a way of making sense of what happened to one of the biggest booms of the early 21st century.
Chris Moneymaker: Patient Zero
The epic "Black Friday" will be incomplete without mention of Chris Moneymaker, the man who won the first World Series of Poker in 2003. Had it not been for his pioneering achievement poker may not have scaled to the heights of publicity that would later attract the attention of the government. Before, poker was played online by the few techno savvy nerds who would rather play from the garage at home, far from the glitz and glamor of popular gambling spots, and Chris Money Maker was one of them.
The United States Unlawful Internet Gambling Enforcement Act (UIGEA) of 2006
The Unlawful Internet Gambling Enforcement Act (UIGEA) sent off the wrong vide. Many were of the erroneous opinion that this act imposed a blanket ban on ALL online gambling activities. The aforementioned Act only had the effect of a so-called "payment processing ban". It had emerged that several online casinos were involved in money laundering with drug cartels from various countries that were now using online poker wagering platforms as a means of effecting payment for interstate drug transactions. The Department of Justice hence saw this as the only way to deal with money laundering and bank fraud. It was rather unfortunate that innocent gamblers were caught in the mix and misled into believing that they were the target.
Running From The Law: The Safe Havens
The murky waters of online poker have forced people to retreat into the shadows. "Poker Refugees" is a term that has been coined for people who have relocated to countries where playing poker online with real cash is still legal. Costa Rica and Malta are popular safe havens for gamblers who have had to turn their lives upside down in order to save their marriages, rescue deteriorating finances, whatever it is that was previously financed by playing poker online for real money. Following the Federal criminalization of online gambling, a number of U.S states --including Nevada, New Jersey and Delaware- have gone against the grain and offer legalized state gambling, much to the chagrin of U.S legislators who are against a trade them deem addictive and ruinous to families.
In the wake of Black Friday a lot of websites turned to ingenious ways to steer clear from the long arms of the law. Most of these attempted to go around the payment methods prohibited by the Act as a way to maintain their hold on clients who were now scared of being found in violation of federal law, because, in essence, it was the suspect payment methods that were under the eye of scrutiny, not the gambling itself. This has worked but too no sustainable end.
The Way Forward
It wasn't so much the UIGEA that caused much damage but the ensuing clampdown on three of the largest online poker sites. The events of the 15th of April led to greater petitioning for the legalization of online gambling by the Poker Players Alliance (PPA). Up to this very day they are actively involved in lobbying for the repealing of the Unlawful Internet Gambling Enforcement Act in its entirety. Massachusetts, New York, Pennsylvania, the liberal California and Texas are states that have made tremendous inroads into making internet gambling legal.
The fallout from Black Friday has been dealt with progressively and there appears to be a more mature approach to dealing with the occupational hazards associated with gambling than ever before. An umbrella ban is not a solution, and letting gambling continue because the profits of playing poker online help sustain families is not the best way to make a case for it either. Rather, the only way to ensure that the catastrophe of 15 April does not repeat itself is to pay attention to the legal side of online poker. Gambling websites can also be taxed and become a source of revenue for the federal government.
When all is said and done there is no logical and reasonable justification for the existence of a law that violates a person's freedom of trade, unless of course there are compelling reasons advanced for such, for instance, the fact that online poker has been targeted by drug cartels who use online wager agreements to carry out their payments. Perhaps the Act will be re-assessed to find a way to make the gambling law specific to its purpose.