Breeders Cup Horse Betting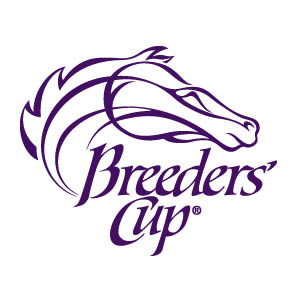 Known as the Breeders' Cup World Championships, this is one of the most exciting horse races of the year. Rather than being one race, like a Kentucky Derby, the Breeders' Cup is a series of races. This event-style race lures in millions of gamblers from around the globe, all of whom want to bet on the ponies and are looking to win some serious money. 
Legal Betting Online is here to clarify the legality of betting on an event like the Breeders' Cup. Our goal is to inform our readers of the legal betting options available and to provide valuable information to assist bettors who are putting their money down. Below you will find information regarding the 2019 Breeders Cup and our suggestions for legitimate sites that offer multiple options for betting on horse racing. 
Is It Legal To Bet On The Breeders Cup In The United States?

US gambling laws do not outlaw horse betting from offshore betting sites. In fact, the federal government even carved out an exemption in the Unlawful Internet Gambling Enforcement Act of 2006 (UIGEA) just for legal horse betting. You will also find specific laws for off-track horse betting outlined in the Interstate horse-racing act of 1978.
States can also create laws legalizing or criminalizing in-state horse betting. While the majority of states have kept the sport legal, some have opted out. However, unless specific state laws forbid offshore horse betting (none that we know of), bettors can access offshore sites to place their bets.
Best US Online Horse Betting Website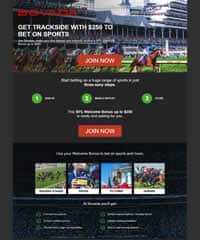 Bovada is a giant in the online gambling industry. They are part of the Bodog group who owns and operates some of the most reputable brands in the online gaming industry. If trust is important to you, then Bovada racebook is an excellent choice.
 Pros
US Players Welcome
Owned And Operated By The Bodog Brand - Most Reputable Name In Gambling
Easy Deposits Via Credit Cards
Now Accepting Bitcoin
Generous 50% signup bonus
Fast And Reliable Payouts Every Time
Enjoy Casino, Horses And Sports Betting Under The Same Account
Cons
They only accept U.S. players - no other countries allowed
Excluded States: NV, NJ, DE, MD
Legal US Horse Betting Sites For Breeders Cup
What Is The Breeders Cup?
More than a single race the Breeders' Cup is a legitimate series of Grade 1 Thoroughbred races. Controlled by the Breeders' Cup Limited, the event has been one of the most exciting weekends for horse racing since its conception in 1984.
In 2007, the race moved from a single-day event to a multi-day event. And while the races typically take place on different tracks in different locations every year, every event has been held in the United States except in 1996 when the event took place in Canada at Woodbine Racetrack.
Other than the Kentucky Derby, Kentucky Oaks, and the Preakness Stakes, the Breeders' Cup is the largest annual horse racing event in the USA, and it has a very large global presence with gamblers. To date, there are 14 races in the Breeders' Cup. Here are the races, followed by the top prize amount:
Saturday, November 2nd, 2019
Longines Classic - $6 million, 1.25 mile
Longines Turf - $4 million, 1.5 mile
Longines Distaff - $2 million, 1.125 mile
TVG Mile - $2 million, 1 mile
Sprint - $2 million, 6 Furlongs
Maker's Mark Filly & Mare Turf - $2 million, 1.25 mile
Big Ass Fans Dirt Mile - $1 million, 1 mile
Turf Sprint - $1 million, 5 Furlongs
Filly & Mare Sprint - $1 million, 7 Furlongs
Friday, November 1st, 2019: Future Stars
TVG Juvenile - $2 million, 1.0625 mile
Juvenile Fillies Turf - $1 million, 1 mile
Juvenile Fillies - $2 million, 1.0625 mile
Juvenile Turf (Coolmore America) - $1 million, 1 mile
Juvenile Turf Sprint- $1 million, 5 Furlongs
As you can see, these races encompass different ages, ran on different surfaces over different distances. Each race is considered an individual race. The main race of the event is the Longines Classic, which is more or less like a Derby-style race wherein the prize is a whopping $6 million. 14 horses run in all but the Dirt Mile, which only has 12 horses. These horses are selected by a points system (think CFB), a panel of racing experts, and how horses do in Breeders' Cup Challenge Races, which are held throughout the year.
Previous Breeders' Cup Winners
The following winners are for the Longines Classic. While there are 14 different races in the Breeders Cup, the Classic is considered the biggest race of the weekend and offers the biggest prize.
1990: Unbridled
1991: Black Tie Affair
1992: A.P. Indy
1993: Arcangues
1994: Concern
1995: Cigar
1996: Alphabet Soup
1997: Skip Away
1998: Awesome Again
1999: Cat Thief
2000 & 2001: Tiznow
2002: Volponi
2003: Pleasantly Perfect
2004: Ghostzapper
2005: Saint Liam
2006: Invasor
2007: Curlin
2008: Raven's Pass
2009: Zenyatta
2010: Blame
2011: Drosselmeyer
2012: Fort Larned
2013: Mucho Macho Man
2014: Bayern
2015: American Pharoah
2016: Arrogate
2017: Gun Runner
2018: Accelerate
Why give you the list of winners? We hope that you look up the horses. Find out what else they were winning that year. See what the winners had in common. See how they practiced. If you can find these common threads, you might be able to spot good bets for the Breeders' Cup.
How You Can Bet on the Breeders' Cup - Tips
1: Find a Site that Fires on All Cylinders
The first step in the process of betting on anything within the Breeders' Cup is to find the right racebook, or a sportsbook with a horse racing option. This can be easier said than done, so we'd like to give you a very quick rundown on some of the things you're looking for in a quality site. Your chosen site should:
Embrace US residents with open arms
Feature betting options on every Cup race
Give you plenty of lines for each individual race
Have ironclad, transparent security
Have valid licensing and regulation going for it
Have a great reputation of being a fair site
Have great customer support
Legal Betting Online has fortunately completed much of this process for you. The sites we have listed above have proven themselves to us and many other bettors over the years. To learn more about each site and what they offer you can visit our reviews page.
2: Research the Horses in the Race
This tip is a two'fer. First and foremost, decide on which races you want to bet. After this, see which horses are running. You don't need to study them to the extent you're ready to write a master's thesis, but you do want to see how well they're running in general. In the video above Bob Baffert says to look for hot horses, horses that showed up, horses that do well on dirt, turf, in sprints, distances, etc. A little bit of research will help you understand which horses are likely to do well.
3: Learn what the Odds Mean
Those 20:1 odds are simple enough to understand. You bet $1, you win $20 if that horse wins. But what about across the board bets, or boxed bets, or a daily double, a trifecta, a perfecta, etc? Refer to our resource here to find out what these betting terms mean. By understanding the odds and the bets you will place, you will be in a much better position to bet to win. Knowledge is power in many walks of life, and especially so in gambling.
4: Don't Go Crazy on Complex Bets
Even after you have learned about the bets at the Breeders' Cup, you don't want to run wild. There are 14 races from which to choose. So why would you risk your money by attempting to accurately pick the four finishers in any one race? You can play a simple straight card, in two or three races, and have a much, much better chance of actually winning. Another tip here: Don't bet on every race! Just because it's an event doesn't mean you need to participate. You don't have to bet on all races; pick out the ones you feel put you in a good place statistically to win.
5: Leverage on a "Dog"
Okay, let's say you've bet $20 on horse X in the Juvenile turf race at 3:1. Then you see that a horse that, according to your research, might do well in the Sprint race. Let's call him horse Y. You see this horse has 12:1 odds. Well, a good way to go about your betting here is to leverage. A $5 bet on Y yields $60 on a win and more than covers your $20 should you lose. Proceed with caution, however, and make sure you really know the horses, because it's conceivable that you can lose both (or all) races. Leveraging on an underdog with the options in 14 races is a very smart move, but only if you know the horses' odds of winning.
Legal Betting Online wants to stress here that this isn't an overly complex topic. As long as you choose the right site, research the horses, understand your bets, and bet responsibly, you can have a great time while putting yourself in a position to win. The Breeders' Cup offers you plenty of opportunities to win. You only need to take advantage of them.
Breeders Cup Dates
The Breeders Cup champions race are held on November 3rd-4th, 2017
Helpful Links For Breeders Cup Enthusiasts
Breeders Cup Official Website - this is an excellent site that has pretty much everything you need to know about the breeders cup. You can also download the official race programs on the site.