2023 Kentucky Derby Horse Betting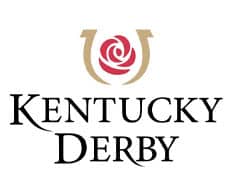 The 2023 Kentucky Derby is the 149th running of "The Fastest 2 Minutes In Sports." As the most important and prestigious Thoroughbred horse race in the world, The Run for the Roses at Churchill Downs kicks off the first leg of the US Triple Crown season.
In recent years, mobile technology has allowed betting on the Kentucky Derby race to expand beyond Churchill Downs to various off-track betting platforms, such as retail betting kiosks and online racebooks. Legal horse race betting is now more accessible than ever, and betting options on Triple Crown races are no exception. But as always, Triple Crown betting starts with Kentucky Derby betting!
Is It Legal To Bet On The Kentucky Derby In 2023?

Yes, betting on horse racing is 100% legal in the United States, and over 40 US states allow it. In most of these states, domestic online horse racing betting is also allowed (though such is limited to pari-mutuel betting rather than house-banked betting).
But if you don't live in a state with local horse racing betting – or if you just want to bet on Kentucky Derby futures instead of making small pool-based bets on WPS odds and basic exotics – legal offshore racebooks are a great option. There are no state or federal USA gambling laws barring Kentucky Derby betting at these sites.
Note: Washington state has nominally barred all online betting, including online Kentucky Derby gambling. While these laws are historically unenforced, you're advised to follow all local betting mandates. 
Best Online Kentucky Derby Betting Site For 2023
Bovada Racebook
#1 Rated Legal Online Racebook For 2023

Bovada Racebook is one of the most popular and reputable online horse betting sites that accept USA players. They are a giant in the gambling industry and are trusted by millions of players from the United States. They offer some of the best lines for betting on the Kentucky Derby, and they offer some excellent promotions for the big race. Bovada is also the only site that allows its standard sports betting bonuses to be used for horse racing betting, too!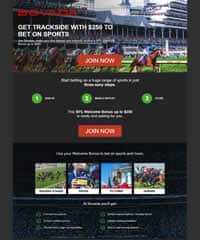 Most USA players accepted (18+)

Easy credit card funding with great approval rates

Now accepting Bitcoin + other top cryptos

5% cashback rebate for major horse races!

Enjoy casino, sports, poker, and horses
Only US, Mexico and Brazil players accepted

Residents of DE, MD, NJ, NV, NY not accepted

Fewer crypto deposit options than some competing sites
2023's Best Online Kentucky Derby Sportsbooks
Details Of The 149th Running Of The Kentucky Derby
Date: Saturday, May 6, 2023
Time: 6:57 PM EST (approx.)
Broadcast: NBC - Coverage begins at 12:30 PM
The 149th Kentucky Derby is set for Saturday, May 6, 2023, at the Churchill Downs racetrack in Louisville, Kentucky. Up to 20 horses will be racing for victory in the first installment of the famed Triple Crown series.
With the 2023 Kentucky Derby field and pole positions now finalized, bettors have all kinds of straights, exotics, and Derby props available on the odds boards. Since these wagers are all house-banked, the odds are locked in. So if you see a line you like, make sure you place your bets ASAP.
The 2023 Kentucky Derby has a $3 million purse, with the Kentucky Derby 2023 winner claiming around $1.8 million of the total prize money. While you probably won't make that much betting on the big race, you can still make a mint. Julep and otherwise!
2023 Kentucky Derby Field
Once the field for the 2023 Derby is finalized, we will post them in this section.
Gate 1:
Gate 2:
Gate 3:
Gate 4:
Gate 5:
Gate 6:
Gate 7:
Gate 8:
Gate 9:
Gate 10:
Gate 11:
Gate 12:
Gate 13:
Gate 14:
Gate 15:
Gate 16:
Gate 17:
Gate 18:
Gate 19:
Gate 20:
Alternate 21: 
Alternate 22: 
Alternate horses will be dressed and prepared to race in the event of any Kentucky Derby late scratches. If more than three starting horses are pulled from the race, the 2023 Kentucky Derby will be contested below its traditional limit of 20 horses in the field.
How To Bet On The Kentucky Derby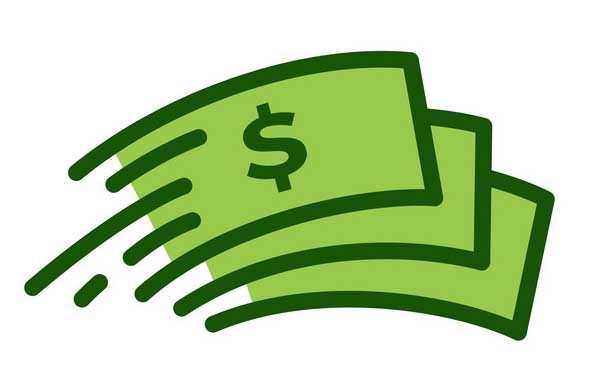 Betting on the Kentucky Derby is easy, provided you have a membership at a legit online racebook site. Of course, you can get one of those in about two minutes – the same amount of time it takes the most majestic ponies on the planet to run the Kentucky Derby race – by following any link here to a real-money horse racing betting online operator.
It might even behoove you (ha!) to join multiple sites in order to shop around for the best possible Kentucky Derby odds and props.
Regardless of the site you choose, signing up is fast and easy:
Follow any link here to a legitimate online sportsbook/racebook offering the latest Kentucky Derby odds.
Click/tap on the "Join Now" or "Sign Up" button, enter in all the required information, and select a deposit option. (Bitcoin/crypto is recommended, though all supported banking methods are effective and guaranteed.)
Choose an optional online sports betting bonus, horse betting rebate plan, etc. Betting bonuses/promos are 100% optional but come highly recommended if you want to win the biggest KY Derby purse.
Browse the boards and back the right horse!
Where To Bet On The Kentucky Derby
You can bet on the Kentucky Derby through a number of different avenues, depending on where you live. If you reside in (or are visiting) one of the 40+ US states that has local racetracks, OTB/simulcast facilities, or domestic online horse betting options, you can simply use any or all of these at your convenience. However, remember that all horse betting lines at these venues are pari-mutuel only.
If you live in any of the above states – or any other US state – you can also bet on the KY Derby online at one or more of the offshore legal gambling sites featured on this page.
This, for real horseplayers, is the better option (unless you can actually attend Churchill Downs itself on race day), as you'll get hundreds – if not thousands – more Kentucky Derby betting odds to choose from, including Derby props, Derby futures, Triple Crown odds, and more.
2023 Kentucky Derby Betting Odds
Below are the 2022 Kentucky Derby odds for reference until the 2023 lines appear.
Epicenter +300
Zandon +500
Taiba +600
Messier +700
Mo Donegal +1100
Charge It +1200
White Abarrio +1200
Smile Happy +1600
Cyberknife +1800
Simplification +2000
Crown Pride +2500
Tiz The Bomb +2500
Zozos +2500
Pioneer Of Medina +3300
Barber Road +4000
Classic Causeway +4000
Rattle N Roll +5000
Tawny Port +5000
Ethereal Road +6600
Happy Jack +6600
Summer Is Tomorrow +6600
Rich Strike +8000
*KY Derby odds via Bovada Racebook
Best Kentucky Derby Betting Apps For 2023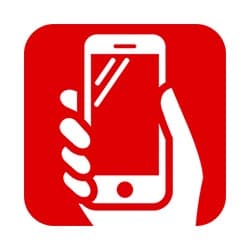 If you want to bet using an official downloadable Kentucky Derby betting app, you can only find these for domestic operators. And for that, you'll need to physically be inside a state that offers legal local horse racing betting on the Kentucky Derby. As such, you'll also be limited to parimutuel betting instead of proper house-banked horse betting with locked-in odds, futures, props, and more.
But while legal online racebooks like those we recommend don't have "official" Kentucky Derby apps, they do offer browser-based KY Derby web apps. These look and feel just like regular mobile gambling apps, but they aren't restricted or geo-fenced, and they offer far more opportunities to bet on Kentucky Derby action and other Triple Crown horse races (as well as daily US and international horse races in general).
These offshore mobile KY derby betting apps work on any device regardless of screen size, make, or model. You can bet on the Derby with any iPhone, iPad, or Android device, and you can bet on the Derby no matter where you are in the USA. All you need is an active Internet connection and an up-to-date mobile browser like Apple Safari, California Chrome, or Gallant Firefox.
Live Kentucky Derby Betting
There are no live odds on the Kentucky Derby, as horse racing is such a fast-paced sport. Remember, the KY Derby lasts just over two minutes from start to finish, so there's no time for online racebooks to post dynamic odds at every quarter split for every horse. As such, you'll need to make sure you have all your Kentucky Derby bets in before the race starts.
What Is The Kentucky Derby?
The Kentucky Derby is widely regarded as the most prestigious thoroughbred horse racing event in the world and one of the most popular for legal online horse betting. Currently, online Kentucky Derby betting legality dictates that U.S. players either place a wager online through their state's licensed and regulated horse track websites or bet in person at a physical track or OTB satellite facility.
However, the most readily available and popular Kentucky Derby gambling option is to wager via an offshore racebook. As long as you gamble with a reputable offshore Kentucky Derby betting site, the activity is 100% legal and safe. Plus, you'll get more and better odds, too, since US-based racebooks can only offer pool-based (aka pari-mutuel) odds. If you want Kentucky Derby props and Kentucky Derby futures, offshore is the only game in town.
Best Online Kentucky Derby Betting Strategy
As far as a betting strategy for this famous horse race, check the Kentucky Derby field as soon as it is released every year, along with the Kentucky Derby post positions that come out on the Monday before the contest. The best online racebooks, of course, will have futures odds posted well before the KY Derby lineup is finalized.
We recommend opening accounts at multiple online sportsbooks, and we also suggest checking those sites for Kentucky Derby odds as early as March or April every year. We also watch the major races leading up to the Derby which are held around the United States and in Europe each year (aka the Kentucky Derby prep races, officially called "The Road to the Kentucky Derby").
This gives the intelligent gambler an excellent shot at predicting the next winner of The Run for the Roses, and holding open accounts at multiple sportsbooks means getting the best possible odds for your money.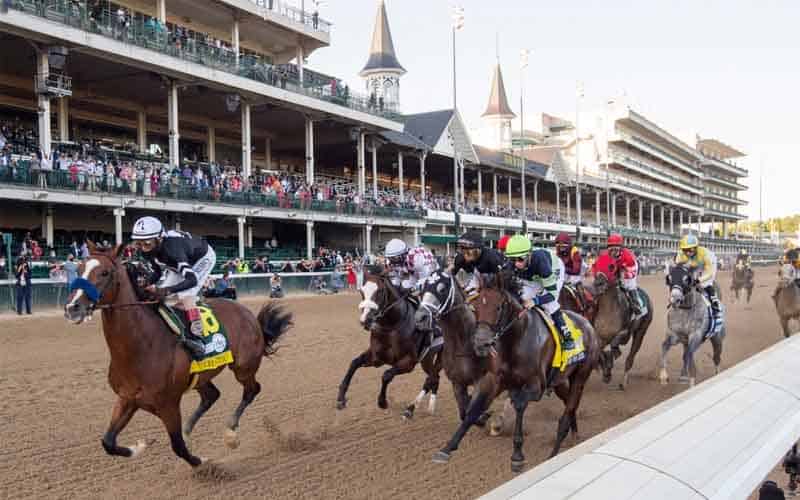 Derby Resources And Helpful Links
Official Kentucky Derby Website: This site does not offer betting, but it's a fantastic resource if you want to read up on the latest Kentucky Derby news, developments, prelims, prep race results, etc.
Additional Legal Sportsbook Betting Options:
Legal NFL Betting Sites: Find information on high quality and respected sports betting sites that offer a wide range of NFL betting lines and wagering options, as well as player and team stats and additional helpful resources.
Legal NBA Betting Sites: NBA fans can visit this section to gain access to our most trusted and secure sportsbooks that cover NBA basketball events closely, including the pre and post season action.
Legal MLB Betting Sites: Our guide to betting on MLB baseball games will provide you with access to online sportsbooks which have already been vetted by our team, and were found to be secure, legal, and offer an overall distinguished sports betting experience.
Other Legal Online Gambling Platforms To Consider:
Legal Online Casinos: Get information on the industry's most trusted and secure online casino options that have been personally vetted by our team of online gambling professionals and found to be completely legitimate and safe.
Legal Online Poker Sites: Finding safe and secure online poker gaming opportunities may not be quite as easy as a simple Google search. You'll want to ensure that each poker room you consider is authorized for legal operation, industrially certified, uses high quality software, and offers a high end security profile. Our team of professionals has done this for you and created this guide to assist you.
Legal Online Bingo Sites: Online bingo has been gaining momentum in the last few years and has become the new trendy social outlet for online gamblers who enjoy mixing it up. Our guide will lead you to the safest and most trusted brands in the online bingo industry.