2023 Final Four Basketball Betting Guide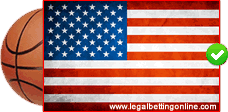 Welcome to our 2023 Final Four betting guide, where we'll cover the best legal options for betting on college basketball and the last four remaining teams in the March Madness Tournament. Two wins equal a national title once teams reach the Final Four, and that's when the betting on March Madness really heats up. 
Read on to discover the top offshore betting sites offering odds on NCAA College Basketball's Final Four, and also explains what types of bets can be made when laying some action on the last three games in March Madness. We also provide historical data for the Final Four to help increase the chance that your bet is placed on the team that cuts down the nets after this year's college basketball national title game. 
Best Final Four Betting Sites For 2023
Final Four - Usually occurs between April 1st and April 3rd
National Championship - Usually occurs between April 4th and April 6th
How To Bet On The Final Four
NCAAB's Final Four games are no different from any other type of college basketball betting except that there will be more proposition odds produced because so many people will be watching.
Final Four betting lines include point spreads, moneyline odds for winners, and the over/under, whereas prop bets cover incidents such as statistical achievements, superlatives, or oddball occurrences off the court.
Where To Bet On The Final Four
Finding a trustworthy NCAAB betting site can be tough, which is why we've compiled the best online sportsbooks in the list above complete with convenient links that grant instant access to online basketball gamblers across the USA.
Final Four betting odds are featured en masse at these online destinations that have been included in our list of top sportsbook reviews, as well as prop bets that are sure to keep members interested well into the game.
Click through to each of the March Madness betting sites we've linked to above and we think you'll agree that they're the top online sportsbooks available - especially after you collect your winnings!
Don't rely on in-person sportsbooks, laptops, and PCs for March Madness betting. Mobile sports betting on Final Four odds is available across the USA using iPhones, iPads, and other popular web-ready devices at the age of 18 using any of our recommended sportsbooks listed here.
These March Madness betting apps do not need to be downloaded. Just click on any of the links provided within this guide and smartphones and tablets will transform into Final Four betting stations with March Madness odds and college basketball props a-plenty.
Final 4 odds offer opportunities for betting on March Madness semifinals in many ways that fall outside standard college basketball game lines. We've already mentioned Final Four prop bets, but there are also March Madness futures that accept action on the eventual NCAAB champion but also allows for insight into how far each squad will last in the tournament.
Each top college basketball team that has yet to be eliminated from March Madness will feature NCAAB odds to win it all. The top 4 teams listed is a very loose indicator of what the Final Four could consist of, but once the March Madness brackets are set, the moneylines will shift based on the path that is laid out for all involved.
2023 NCAA Basketball National Championship Odds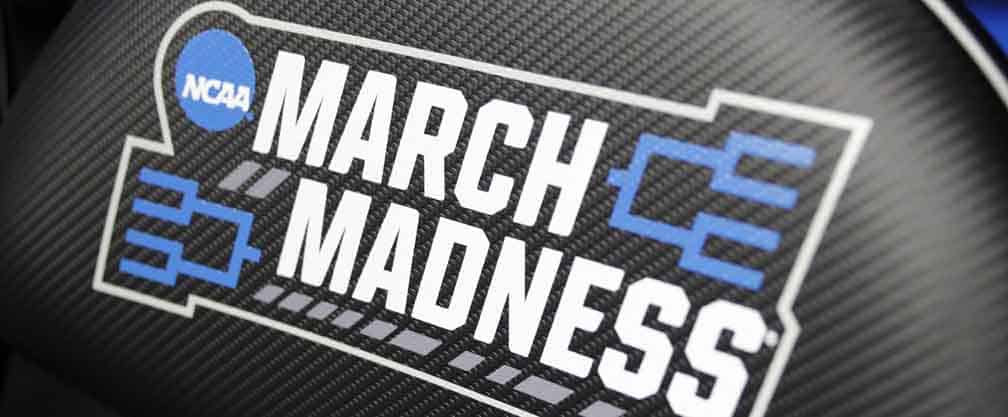 Odds via Bovada.
2023 NCAA DI Men's Basketball Tournament - Odds to win
Houston (#2) +650
Purdue +800
Alabama (#3) +1000
Kansas (#9) +1200
Tennessee (#6) +1200
Arizona (#4) +1400
UCLA (#7) +1400
Baylor (#14) +2000
TCU (#17) +2000
Connecticut (#21) +2200
Texas (#5) +2200
Virginia (#8) +2200
Gonzaga (#16) +2800
North Carolina +2800
Xavier (#13) +2800
St. Marys +3000
Kentucky +3300
Marquette (#10) +3300
Creighton (#23) +4000
Duke +4000
Indiana (#18) +4000
*More odds available online
Final Four Performance by Seeds
The chart below shows how many times the bracket's No.1-No.16 seeds have advanced to the Final Four, appeared in the national title game, and ultimately, were crowned national champion at the end of the NCAA tournament since the tournament expanded to 64 teams (now 68) in 1985.
Seed
1
2
3
4
5
6
7
8
9
10
11
12
13
14
15
16
Final Four
56
28
16
13
6
3
3
5
1
1
4
0
0
0
0
0
NC
33
12
11
3
3
2
1
3
0
0
0
0
0
0
0
0
Champ
21
5
4
1
0
1
1
1
0
0
0
0
0
0
0
0
Final Four Betting: Favorite vs. Underdog
According to the NCAA, if the underdog is at least two seeds higher than the favorite (ex. Underdog = No. 4 seed, Favorite = No. 2 seed), then they have approximately a 20% chance to win their Final Four matchup.
The chalk appears to dominate once it gets down to four teams because 2014 was the only year that saw the underdog win both Final Four games while the favorite has won both games 23 times total.