How To Legally Bet On NBA All Star Odds 2023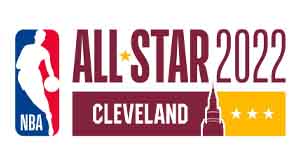 Each mid-season, the National Basketball Association's top players gather in one location for a series of events that make up the NBA All-Star Weekend. The following guide is a series of information that will inform readers on how to legally bet on NBA All-Star odds in 2023.
We not only cover the NBA odds for all All-Star Games, contests, and events but also provide a roadmap for the best NBA All-Star betting sites available in the United States. Interested in the odds of winning All-Star MVP? We cover those, and other legal NBA betting options, below.
Is It Legal To Bet On NBA All-Star Game Odds?
Yes. You can bet on NBA All-Star Game odds, the Slam Dunk Contest, and all other mid-season break events at offshore and domestic sportsbooks. The best option for legally betting on NBA All-Star odds 2023 is becoming a member of one of the online sportsbooks below.
These offshore NBA sportsbook sites cater to American bettors over the web and are able to do so legally because federal gambling laws do not prohibit them. Check out each by clicking on the links above and discover the perks that offshore basketball betting sites offer to their customers.  
#1 NBA Betting Site For All-Star Weekend
Bovada Sportsbook
NBA All-Star Online Sportsbook
When it comes to NBA betting, Bovada is a true all-star. The site not only posts dozens of NBA All-Star betting lines and NBA All-Star Game odds each year, but they also provide odds on other big-league basketball fare. If you want to bet on the NBA All-Star Game – or on NBA All-Star players – Bovada has it all.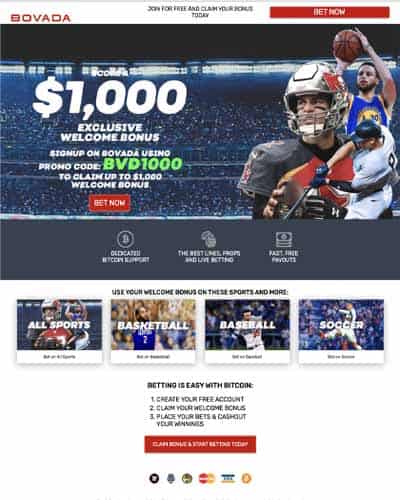 US Friendly - Most US States Accepted

Most reputable name in online sports betting

Licensed by Curacao - Operates within Costa Rica

Generous 50% bonus up to $1,000 for new members

Easy deposits using credit cards or Bitcoin/crypto

Fast and reliable payouts guaranteed
Only US, Mexico and Brazil players accepted

Residents of DE, MD, NJ, NV, NY not accepted

Limited deposit options compared to other sites
Best NBA All-Star Betting Sites
2023 NBA All-Star Weekend Schedule Of Events
Salt Lake City, Utah's Vivint Arena will host the 2023 NBA All-Star Game and surrounding events on February 17-19, 2023. Legal online sports betting sites will take wagers on all games and contests occurring over the three-day event. https://www.legalbettingonline.com/sports/
Friday - 2/17/23
All-Star Celebrity Game
Rising Stars Game
Saturday – 2/18/23
Skills Challenge
3-Point Contest
Slam Dunk Contest
Sunday – 2/19/23
How To Bet On NBA All-Star Game Odds
The exact same basketball wagering options that are in play for regular season games, betting on the NBA Playoffs, or NBA Finals odds, are also included for All-Star Weekend events. There will be betting lines for each game (Rising Stars, Celebrity, All-Star) as well as contest odds (Slam Dunk, 3-Point, Skills).
Legal betting online is a breeze when opting for one of the offshore sportsbooks above. Joining only takes a few minutes and allows for legal NBA All-Star betting across the entire USA at 18 or over.
For details on specific NBA wagering types for All-Star Weekend and how to read the betting odds, visit our legal basketball betting guide for A-Z coverage.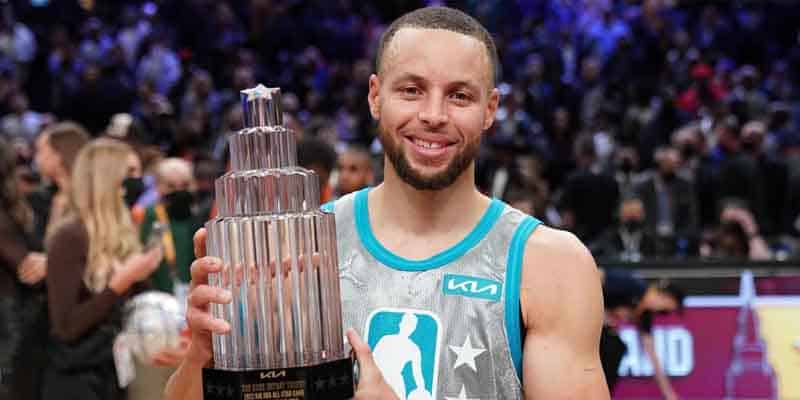 Where Can I Bet On NBA All-Star Game Betting Lines?
Look no further than the primo NBA betting sites featured in the table above for the absolute best online sportsbooks for betting on NBA All-Star Game odds, lines, props, and futures.
While some states feature domestic sportsbooks that post NBA All-Star odds, they are inconsistent and simply cannot complete with the hundreds of lines available at offshore NBA betting sites that can be accessed from the comfort of your own home.
Do not take our word for it. Click through to each of the online basketball sportsbooks above and consider joining more than one so that you can shop the odds for the best payouts on lines from the preseason to betting on the NBA Finals.
NBA Betting Apps For All-Star Weekend
Grab your iPhone, iPad, or Android device and click on any of our top NBA-All Star sportsbook sites listed above for mobile sports betting without downloading anything at all. The entire desktop sportsbook site is ported to cellular and web-ready devices with touch-button controls for one-finger navigation for All-Star odds and more.
These NBA All-Star betting apps are available on all major tablets and smartphones that still receive routine operating system updates and contain an on-board mobile web browser like Opera, Safari, Google/Chrome, or Firefox.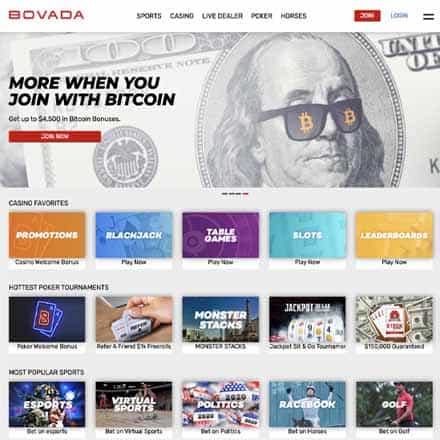 NBA All-Star Game Prop Bets
The number of contests and the nature of the competition of inspires hundreds of prop bets for NBA All-Star Game occurrences, and also includes Slam Dunk Contest odds as well as lines on the 3-Point Contest, Skills Challenge, and Celebrity Game.
NBA All-Star prop bets cover all aspects of the entire weekend outside of point spreads, moneyline odds to win, and over/under totals. Even non-game or contests related outcomes are fair game, and include occurrences on the sidelines, in the crowd, or inside the broadcast booth.
Live Betting On NBA All-Star Odds
All wagering opportunities contained within the NBA All-Star Weekend will allow for live betting on the Slam Dunk Contest, 3-Point Contest, and all other events. As long as the conclusion has not been reached, in-play betting on NBA All-Star results will remain on the table.
That includes NBA-All Star Game betting lines, point spreads, moneylines, and the over/under. Most NBA betting lines go live once the game begins but some online sportsbooks have a separate section dedicated to in-play odds.
Sportsbook Promo Codes For Bonus Cash
When making the initial or follow-up deposit at NBA betting sites, members will notice bonus offers that promise to deliver extra cash for use in their sportsbook. Are these offers legit? They are if all terms are met.
Just read the conditions prior to accepting a bonus cash offer from an online sportsbook – if you can meet them, do so and enjoy the free money! If not, then just skip the bonus and proceed to the sportsbook section.