Legal Wimbledon Tennis Betting 2017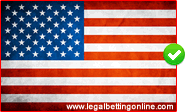 Options for legally betting on Wimbledon matches and players has opened up a whole new realm of betting entertainment for tennis enthusiasts. At this point in time, the only legally sanction opportunities for wagering on the Wimbledon tournament in the United States are found in Las Vegas. There are a few additional US destinations offering limited, state regulated sports betting activity, such as Delaware but they typically do not include tennis events. This page will take a look at the legality of betting on tennis events such as Wimbledon in the US, and what options remain for American bettors to engage in this type of responsible wagering entertainment. Our objective is to provide you with valuable data for making an informed decision regarding your level of involvement with betting on the Daytona 500 race. We want you to provide a resource that allows you to really understand the legalities involved with this type of entertainment to comfortably make a decision that is best for you concerning your participation.
Is It Legal To Bet On Wimbledon Tennis Matches In The US?
Legal US online sports betting in general is extremely limited. The reason that regulated options for betting on sports is so limited in the United States is due to two specific US federal laws: the Federal Wire Act and the Professional and Amateur Sports Protection Act (PASPA). These two gambling laws combine to prohibit online and offline USA based sports betting with the exception of four regions that were exempted from PASPA. Those regions include Nevada, Delaware, Montana and Oregon. Sadly, from among those destinations, Nevada is the only one really offering much in the way of sports betting options. Delaware offers limited NFL parlay lottery style sports betting. New Jersey has moved forward with a bill that legalizes sports betting for its residents and visitors, but since NJ is not exempted from PASPA, we're all watching to see how the feds respond. While US based Wimbledon betting options may be extremely limited and hard to access, there are some legally sanctioned destinations which are licensed, regulated and located outside of the United States.
Another law often brought up concerning online sports betting is the UIGEA bill. This law does not prohibit or even address player participation when it comes to online gambling. What the law does accomplish is placing regulatory oversight and restrictions regarding how online gambling related transactions can be processed. This has resulted in a safer environment for both online sportsbook operators and its customers, but it does not make it illegal for US gamblers to engage in online gambling, including betting on Wimbledon online.
Legal USA Friendly Wimbledon Betting Sites
There are not any US federal laws that prohibit US players from betting on tennis tournaments such as Wimbledon through legally licensed offshore sportsbooks. The key to remaining on the legal side of sports betting is to restrict your wagering action to only licensed and certified destinations that are subject to regulatory oversight through a respected and legitimate governing jurisdiction. The sites you see listed in this guide have been verified to hold legal licensing and compliance certifications issued and regulated by leading regional gaming commissions. Along with offering a legal betting environment, these sites also provide the most competitive and highest quality betting services that include Wimbledon betting lines. We have a team of professionals that evaluates the many online sports betting sites, providing expert input based on over decades of combined experience in the industry. You can rest assured that the information you find here is accurate and based on a wide range of criteria that determines whether or not a site is qualified to be included in our guide.