Legal 2023 NPB Betting Guide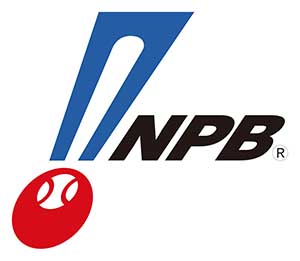 Nippon Professional Baseball, called Puro Yakyū in Japan and simply "Japanese baseball" in the rest of the world, is the top level of pro baseball in the Asian country. Founded in 1950, the league was an offshoot of the earlier Japanese Baseball League, which it is ironically still sometimes called.
The NPB is the most popular and bet-on team sport in Japan, and our legal NPB betting guide is perfect for Westerners looking to get in on the action.
If you're interested in baseball betting in general, you should definitely give Nippon baseball a swing or two. The sport is different enough from America's MLB to be unique and engaging, and these differences make for a game that's both fun to watch and wager on. Read on to learn more about the Nippon baseball league and how to bet big on small ball!
Is It Legal To Bet On Japanese Baseball In 2023?
It is absolutely legal to bet on Nippon baseball, provided that you do so using a legal and reputable sportsbook. These can be found in the few US states that have already legalized sports betting, but for most Americans, international betting sites operating outside of US jurisdiction are the best options. These legal online sportsbooks are safe to use and have NPB odds on every single matchup.
For residents of Washington, there are state laws on the books that bar all online gambling. For WA bettors in particular, that's a real shame, as Japanese baseball is more popular there than in any other state. Fortunately, these laws are unenforced – We've never heard of anyone being fined or arrested for gambling on NPB games over the Internet in this state. That said, please proceed only at your own risk.
Best Online Sportsbook For Japanese Baseball Betting
Bovada Sportsbook
#1 Rated Online Sportsbook For 2023
If you're new to sports betting – or just to Japanese baseball betting – Bovada is the perfect place to jump into the batter's box and start teeing up your moonshots with the latest NPB odds. With both pregame and live Japanese baseball odds, Bovada Sportsbook gives you home field advantage from an ocean away!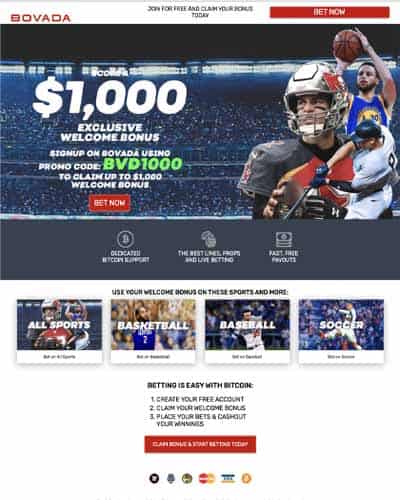 US Friendly - Most US States Accepted

Most reputable name in online sports betting

Licensed by Curacao - Operates within Costa Rica

Generous 50% bonus up to $1,000 for new members

Easy deposits using credit cards or Bitcoin/crypto

Fast and reliable payouts guaranteed
Only US, Mexico and Brazil players accepted

Residents of DE, MD, NJ, NV, NY not accepted

Limited deposit options compared to other sites
Best Sports Betting Sites For 2023 NPB Odds
Established in 1950, NPB stands for Nippon Professional Baseball, which is the Japanese baseball equivalent of the MLB in the US.
While not quite up to the level of Major League Baseball, there have nevertheless been several historic Japanese baseball players to break out in the Majors, from the wacky Hideo Nomo and World Series MVP Hideki Matsui to the legendary Ichiro Suzuki and potentially just as legendary Shohei Ohtani.
Most scouts suggest that the NPB is somewhere between AAA Minor League Baseball and the MLB in terms of talent and competition, informally calling it "AAAA baseball."
In the West, the NPB league is sometimes referred to simply as Japanese baseball, while fans in Japan often call it Puro Yakyū. It is even called Nippon pro baseball or the Japanese baseball league. But no matter which terms are used by fans and sportsbooks, they all point to the same organization.
When it comes to the league and the game itself, the NPB is structured similarly to the MLB or Korean Baseball Organization, but there are some key differences that make it even more fun to watch and wager on.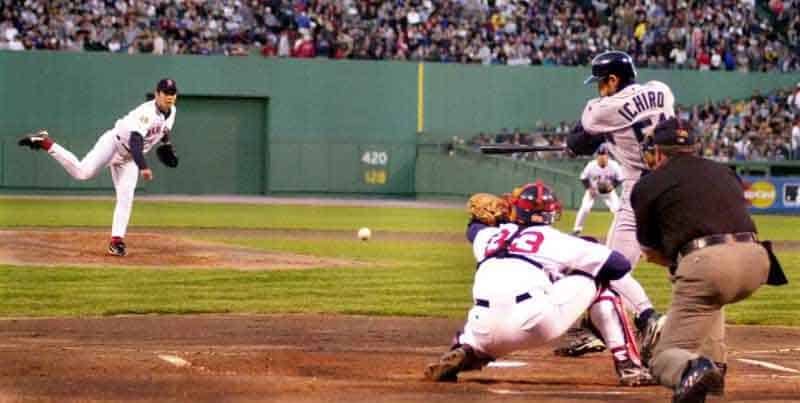 NPB Teams, Leagues, And Schedule
The NPB is comprised of 12 teams – six in the Central League and six in the Pacific League. (The Eastern League and Western League are essentially the NPB minors, but you won't find betting lines on those outside of Japan.)
All the Japanese baseball teams are sponsored by a national company or corporation (aka NPB companies), and the clubs are spread more or less evenly across the country.
Nippon Professional Baseball is comprised of the following leagues and their respective ballclubs:
Chunichi Dragons – Nagoya, Aichi, Nagoya Dome
Hanshin Tigers – Nishinomiya, Hyōgo, Hanshin Koshien Stadium
Hiroshima Toyo Carp – Hiroshima, Hiroshima, MAZDA Zoom-Zoom Stadium Hiroshima
Tokyo Yakult Swallows – Shinjuku, Tokyo, Meiji Jingu Stadium
Yokohama DeNA BayStars – Yokohama, Kanagawa, Yokohama Stadium
Yomiuri Giants - Bunkyō, Tokyo, Tokyo Dome
The NPB schedule is very similar to the structure of Major League Baseball's. The sport typically contests its regular season between late March/early April and October, with each team playing a total of 146 games (73 home, 73 away).
Typically, teams play games for six days in a row with Mondays off, which means that there are NPB games – and NPB betting lines – available anytime you visit your favorite legal online sportsbook.
The NPB playoffs take place toward the end of the Japanese pro baseball schedule, and the postseason – starting in October – is formally called the Climax Series.
The two winners of the Climax Series – that is, the Central League champs and the Pacific League champs – play each other in the Japan Series, or Nippon Series. This is equivalent to the MLB World Series, and with it comes thousands of betting lines, props, series prices, and other odds at most legal offshore sportsbooks.
Note: Depending on the year, the total number of Japanese baseball games may differ from 146 by a handful of contests, as the NPB schedule is designed to be flexible and accommodate other events throughout Japan as needed. 
2023 NPB Schedule – Important Dates
The 2022 NPB season officially gets underway on March 25, 2022, which is the Opening Day for both the Central League and the Pacific League. Each team should play 143 games during the regular season, with six teams making the NPB postseason as normal.
The full NPB 2022 calendar looks like this (dates subject to change):
February 23 - March 21: NPB Preseason
March 25: NPB Opening Day
May 24 - June 12: Interleague Play (18 games)
July 26: All-Star Game 1 (Fukuoka PayPay Dome)
July 27: All-Star Game 2 (Matsuyama Botchan Stadium)
October 1: Beginning of 2022 Climax Series
October 22 - October 30: Nippon Series/Japan Series (Games 5, 6, 7 if necessary)
2020 NPB Schedule Recap – Shortened Season (120 Games)
2020 was a tricky season for NPB league schedulers. As with most sports leagues worldwide, the season experienced a substantial "rain delay" due to COVID-19 finally getting started on June 19. As a result, the 2020 Japanese baseball season was shortened to just 120 games, concluding on November 25. The 2020 NPB Playoffs were held using a modified format, with the CL regular season champs (Yomiuri Giants) advancing to the Japan Series while the top two PL teams played a best-of-five semifinal. The Fukuoka SoftBank Hawks won the 2020 Japan Series final, sweeping the Giants in four games.
2021 NPB Schedule Recap – Back To Business As Usual
By 2021, the NPB season was back to normal, and the coronavirus did not greatly impact the Japanese baseball schedule. Each team played 143 games (down slightly from the typical 146), and the season started on March 26. After the NPB All-Star Game, there was a brief hiatus for players to compete in the delayed 2020 Summer Olympics baseball tournament, but play resumed three weeks later. The 2021 NPB playoffs concluded on November 27, with the reigning champion Tokyo Yakult Swallows defeating the Orix Buffaloes to win the 2021 Japan Series (4-2).
While there are countless NPB rules that differentiate the game from the familiar feel of MLB baseball, the most pressing ones – for both fans and bettors – are the following:
Smaller fields
Smaller, tighter-wound baseball
Smaller strike zone
Pacific League uses the DH
Central League has no DH
Games may end in a tie after three extra innings
Six-man starting rotation is standard
25-player limit for each game
Japan Series games may end in a tie, possible necessitating more than seven games to complete the best-of-seven series
Of all these differences, the biggest one for new bettors is the fact that games in the Japanese baseball league can end in ties. This gives bettors one more wagering option on the typical betting lines, and it is an extra variable that needs to be considered for all types of wagering, including NPB futures betting.
Current Japanese Baseball Betting Odds For 2022
Currently, the top Japan league baseball betting sites only offer futures odds for the winner of the 2022 NPB Japan Series (aka 2022 NPB Nippon Series). Futures odds for which teams will with their respective leagues – along with daily odds for individual upcoming NPB games – will be available as soon as the NPB 2022 regular season begins. As the season gets closer to 2022 Opening Day, check back here for updated Nippon baseball betting lines.
2022 Japan Series Odds - Winner
Yakult Swallows +375
Orix Buffaloes +425
Yomiuri Giants +500
Chiba Lotte Marines +600
Hansin Tigers +600
Softbank Hawks +600
Rakuten Eagles +750
Seibu Lions +2200
Yokohama Bay Stars +2500
Hiroshima Carp +4000
Chunichi Dragons +5000
Nippon Ham Fighters +8000
If you already know how to bet on Major League Baseball, you can bet on Japanese baseball games today with very little extra research beyond the basic NPB stats, NPB standings, Japanese baseball records, Japanese baseball scores, etc.
However, if you're brand new to baseball betting, the following are the basic types of lines you'll find at all the best online sportsbooks operating outside of US borders.
Nippon Baseball Betting Lines
NPB Straight Bets
For Japan NPB straight bets (aka "straights" or "straight moneyline" bets), you simply pick a winner and are paid out per the associated moneyline odds. Favorites will always have negative moneylines, while underdogs will always have positive moneylines. At most sportsbooks, you can also place straight moneyline bets on tied Nippon baseball scores.
NPB Runline Bets
Runlines are baseball's equivalents to point spreads. These – as with MLB runlines – are usually set to -1.5 runs for the favorite and +1.5 runs for the underdog, though for NPB games, the attached moneyline (or price tag) is often quite different on either side of the wager.
NPB Totals Bets
When betting on Nippon baseball, totals wagers are always offered. Also called over/unders (or o/u bets), totals ask the NPB bettor to make a wager on whether a given Japanese baseball game will have more combined total points scored between teams ("over") or fewer combined points scored between teams ("under") than the number set by the book. 
NPB Prop Bets
Nippon baseball bets that have to do with in-game performances of players or teams are called proposition bets. These player props and team props can be based on anything from the total number of strikeouts a starting NPB pitcher will throw to how many hits or errors a team puts up on the scoreboard by game's end.
Each legal online betting site will offer their own creative menu of fun baseball props, so you should always shop lines between different sportsbooks to get the most entertaining options and best payouts!
NPB Futures Bets
Futures bets are simply wagers that won't vest until a far-off time. Nippon baseball futures allow bettors to pick the teams that will win the Central and Pacific Leagues, as well as the club that will win the Nippon Series (aka Japan Series) championship.
You can also place futures bets on the top Japanese baseball players to receive year-end awards, like the NPB MVP, NPB Rookie of the Year, the Eiji Sawamura Award (i.e. Japan baseball's Cy Young), and others.
The sooner you place these NBP baseball picks in the offseason or early season, the better your payout will be.
You don't have to place all your Japanese baseball bets before the start of each day's NPB games. Instead, with live betting, you can wager on Nippon baseball throughout the entire game, with odds and lines that shift to reflect the action on the diamond.
However, please note that the best legal betting sites do not actually broadcast Nippon Professional Baseball games, and to wager on live NPB bets with any success, you should have access to live Japanese baseball scores.
Fortunately, there are ways for fans all over the world, including in the USA, to enjoy Japanese live baseball play-by-play action. All you need is access to a Japan NPB live stream, and you'll be able to make informed, real-time bets. Please visit the links at the bottom of this page for more information.
Everyone in Japan uses mobile phones for everything. And everyone in America uses mobile phones for everything. Thus, NPB mobile betting is a necessity for those who want to wager on Nippon pro baseball without missing a beat, no matter where they are.
Of course, Apple and Google don't actually allow legal offshore sports betting sites to release native apps on the App Store or in Google Play, which might make some bettors think mobile wagering with these top operators is not possible. But think again!
Not only is mobile betting on NPB action possible regardless of the phone, tablet, or mobile platform you use, it's actually even easier than downloading a native sports betting app could ever be.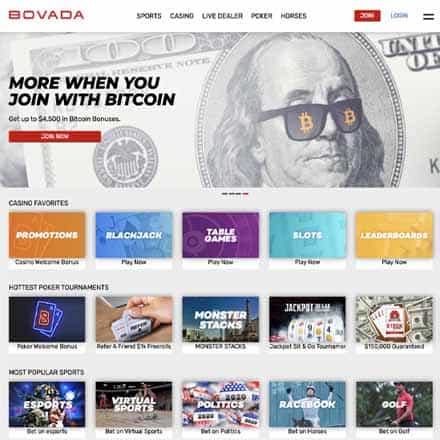 All you need is access to the Internet, an up-to-date mobile browser (Safari, Chrome, Firefox, etc.), and you can get a customized, dynamic, and seamless web-app experience that mimics the best features any native iPhone sportsbook or Android sportsbook can offer. With one-tap controls, responsive design, and easy-to-browse NBP betting boards, these web apps are a home run!
Famous Japanese Baseball Players
Nippon Professional Baseball has – over the last generation or two – generated some of the top stars in Major League Baseball. To date, there have been 61 Japan-born baseball players to suit up in the Big Leagues. The following is a brief list of the most notable players who have made their marks in both pro baseball leagues.
For bettors, it's especially important to keep abreast of Japanese baseball highlights and NPB/MLB trade rumors, as a superstar that moves from Japan to America can have major effects on the betting lines and futures odds for both leagues across all the major legal online betting sites.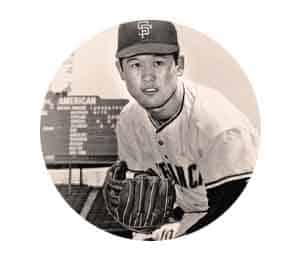 Masanori Murakami
As the first Japanese baseball player to play in the MLB (1964, San Francisco Giants), Masanori Murakami was ultimately not allowed to continue his career in the US and was sent back to the NPB in 1965.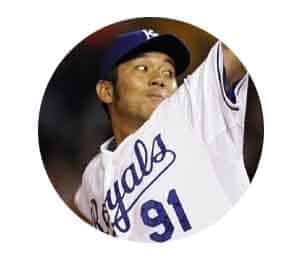 Hideo Nomo
Hideo Nomo was the second Japanese baseball player to play in MLB, and he was famous for his contorted pitching delivery. Nomo "retired" from the NPB in 1994 and was signed by the Los Angeles Dodgers in 1995. Nomo won the NL Rookie of the Year award in 1995, and his maneuvering to the Bigs led to the current "posting" process used by most emigrating Japanese players since.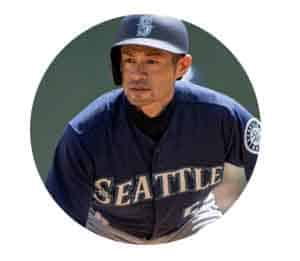 Ichiro Suzuki
Arguably the greatest position player in baseball history, Ichiro Suzuki spent nine years with the Orix BlueWave before joining the Seattle Mariners.
Ichiro won ROY in 2001, had 10 straight 200-hit seasons, and has the most hits all-time (including those accrued in Japan and the US). Ichiro also won 10 Gold Gloves in right field, three Silver Sluggers, and the AL MVP in his rookie year. Notably, Ichiro holds the MLB single season record with 262 hits in 2004.
When he is eligible for induction into the MLB Hall of Fame in 2024, Ichiro will be the first player to ever be enshrined in both Cooperstown and the Japanese baseball hall of fame (aka The Golden Player's Club).
Now that the MLB Hall of Fame has set the precedent for unanimous first-ballot inductees, you can bet there'll be plenty of odds on whether or not Ichiro will get every single vote. And frankly, if Ichiro isn't a unanimous Hall of Famer, the entire institution can be viewed as corrupt and disregarded.
There's never been anyone better.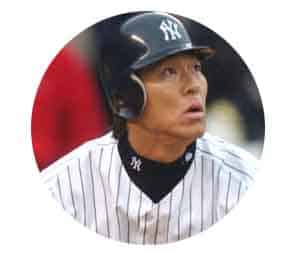 Hideki Matsui
After spending 10 years with the Yomiuri Giants, slugger Hideki Matsui was signed by the New York Yankees in 2003, where he played for seven seasons and was named MVP of the 2009 World Series.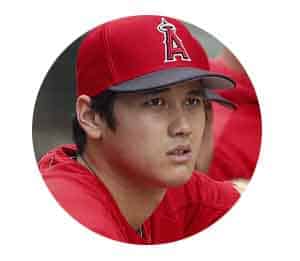 Shohei Ohtani
Currently playing for the Los Angeles Angels, Shohei "Shotime" Ohtani came over from the Hokkaido Nippon-Ham Fighters in 2018. Ohtani is an ace pitcher and a slugger – an extremely rare combination.
Ohtani won the AL Rookie of the Year award in 2018, hit for the cycle in 2019, was the unanimous AL MVP in 2021, was voted AP Athlete of the Year in 2021, and won the MLB Commissioner's Historic Achievement Award in 2021.
In his 2021 season, Ohtani also became the first player in MLB history to be voted to the All-Star Game as both a pitcher and a DH. Ohtani finished the 2021 MLB season with a 9.1 WAR, with the next highest WAR in the league being a "measly" 7.7. Ohtani is the current favorite to win the 2022 AL MVP award.
As long as Ohtani is allowed to both pitch and hit consistently, he should be the perennial MVP frontrunner for the next decade.
Nippon Professional Baseball Resources
You can watch the NPB online via several different streaming platforms, which are collected at this helpful NPB reddit page. These resources should help you make the best Japan NPB baseball predictions possible at the betting boards.
For NPB statistics and live scores, you can check out the official NPB league website or resources like FlashScore.com.