Legal KBO Betting Guide For 2023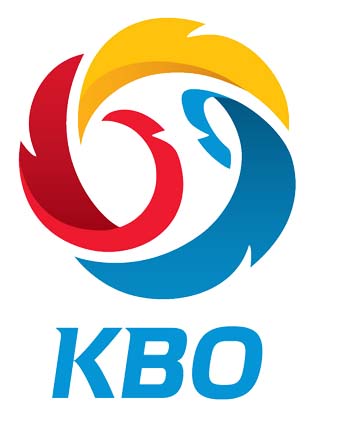 There's little doubt that baseball is both a statistician's and sports bettor's dream, with more games and more raw data to parse than any other sport. But many believe that the MLB is losing its personality, and fans are tuning into the Asian iterations with more regularity.
After Japanese baseball, the KBO League is the most popular version of the American classic, and as Korean baseball finally hit Western shores via ESPN in 2022, US bettors have been taking notice.
To learn how to place legal wagers on Korean Baseball Organization games, you'll need to know the basics of baseball betting, but you'll also want to brush up on what makes this game different – and unique – when compared to the Majors. To that end, our legal KBO betting guide covers all the bases – and more!
Is It Legal To Bet On Korean Baseball In 2023?
Yes! South Korean baseball betting is legal in the US, but most domestic sportsbooks don't carry many – or any – of the games, and the majority of American bettors can't use these books, besides.
Instead, you'll want to use online betting sites that operate outside of US jurisdiction. These international bookmakers are not only legal to use (as are no US sports betting laws that prevent individuals from wagering online with foreign operators), but they also have more KBO betting opportunities than any US-based betting site or brick-and-mortar venue.
Note: Residents of WA are barred by state law from online gambling, though we've never seen or even heard of these laws actually being enforced. All the best Korean baseball betting sites will accept members from Washington, but we recommend following all local gambling laws.
Best Online Sportsbook For Korean Baseball Betting
Bovada Sportsbook
#1 Rated Online KBO Sportsbook For 2023
If you watch Korean baseball and want to wager on the sport, you should make Bovada Sportsbook your home park. Bovada has more KBO odds than most other baseball betting sites, with lines for every game on the schedule. You'll also have plenty of KBO baseball live betting opportunities so you can get your Korean baseball picks in all game long.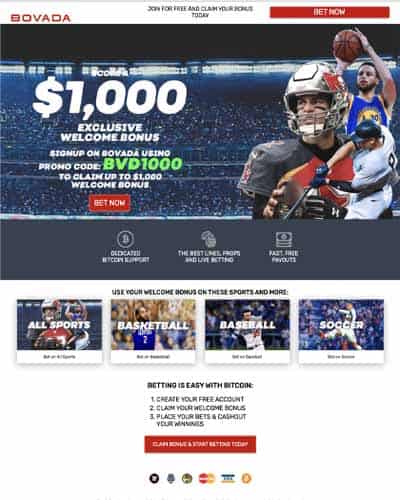 US Friendly - Most US States Accepted

Most reputable name in online sports betting

Licensed by Curacao - Operates within Costa Rica

Generous 50% bonus up to $1,000 for new members

Easy deposits using credit cards or Bitcoin/crypto

Fast and reliable payouts guaranteed
Only US, Mexico and Brazil players accepted

Residents of DE, MD, NJ, NV, NY not accepted

Limited deposit options compared to other sites
Best Online Betting Sites For KBO Baseball Bets
The KBO League – or Korean Baseball Organization – is the top professional baseball league in South Korea. Founded in 1982 as the Korea Baseball Championship, the league has grown to 10 full-time teams, each of which is named either after the company that owns them or their corporate sponsors. In this way, KBO team names are more in line with the conventions of Nippon Professional Baseball (NPB) than Major League Baseball (MLB).
Like Japanese baseball, professional Korean baseball is considered to be at a level somewhere between the MLB's minor and major leagues. While the NPB is said to be a "AAAA" league, the KBO is viewed by baseball scouts as being between AA and AAA ball in terms of average talent. That said, a number of top KBO players have come to the US to play in the Bigs, and that trend is only continuing.
For savvy sports bettors, following the KBO can be very informative of the boost any player might bring to the MLB, and the league is becoming more popular as a result of that parity and potential.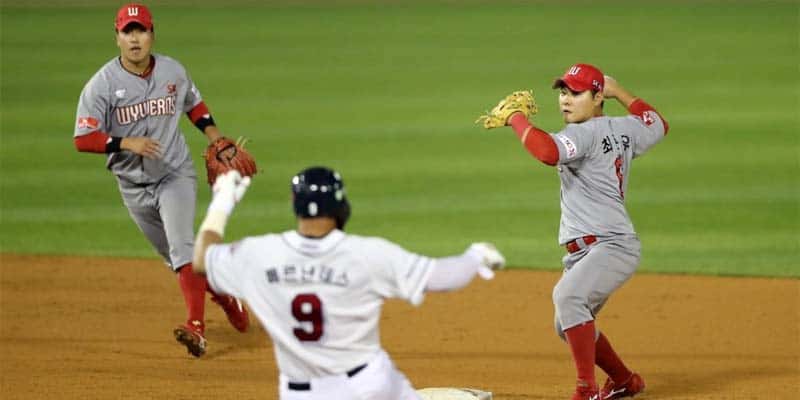 2023 KBO Schedule & Teams
If you're going to put money on your Korean baseball picks, you'd do well to understand the basics of the game's structure, including its teams and general schedule.
Of course, this should be easy, as there are only 10 Korean baseball league teams to follow, and each of these KBO baseball teams are fully featured at online betting sites.
And despite the limited number of clubs, for fans of baseball, the KBO season is nearly as long as the MLB's, with each team playing each other team a total of 16 times (144 games).
Korean Baseball Organization Teams
There are 10 Korean baseball teams in the KBO League, more or less spread evenly around the country (with a dearth of clubs only in the nation's northeastern quadrant). These are the following teams, along with the cities and stadiums in which they play:
Doosan Bears – Seoul, Jamsil Baseball Stadium
Hanwha Eagles – Daejeon, Daejeon Hanwha Life Eagles Park
Kia Tigers – Gwangju, Gwangju-Kia Champions Field
Kiwoom Heroes – Seoul, Gocheok Sky Dome
KT Wiz – Suwon, Gyeonggi, Suwon KT Wiz Park
LG Twins – Seoul, Jamsil Baseball Stadium
Lotte Giants – Busan, Busan Sajik Baseball Stadium
NC Dinos – Changwon, Gyeongnam, Changwon NC Park
Samsung Lions – Daegu, Daegu Samsung Lions Park
SK Wyverns – Incheon, Incheon SK Happy Dream Park
As of 2020, the only team that isn't owned by its corporate sponsor is the Kiwoom Heroes, which sells its naming rights on multi-year contracts. The KBO League itself also has a corporate sponsor, which has been Shinhan Bank since 2018.
Thus, the KBO League is currently technically called the Shinhan Bank SOL KBO League. And if you pass up betting on this league, you might be SOL, too!
Korean Baseball Organization Schedule
Like other major pro baseball organizations (MLB, NPB), the KBO League has a very long season. In fact, it is almost identical to the NPB season schedule, in that each team plays 144 games and only takes Mondays off. Under the current KBO League schedule, each club plays every other club 16 total times.
For bettors, this is extremely helpful, as by the second half of the season, there is enough history between teams to make truly informed KBO wagers.
The KBO season typically throws out the first pitch in late March and runs through early October, with the all-star break occurring in mid-July.
2021 KBO Season
Like all major sports worldwide, the KBO season schedule was altered as a result of COVID-19. The league was originally slated to begin its 39th season on March 28, 2021, but Opening Day was delayed until May 5.
However, unlike most other sports, the KBO League kept its schedule for all 144 games as originally planned, despite losing more than a month of its season to the virus.
That plan has gone according to plan, as the KBO regular season is now nearing completion, with the campaign set to conclude on October 30, with the KBO postseason to be contested immediately afterward.
Korean Baseball Organization Postseason
The KBO baseball playoffs typically take place in October and are contested across four rounds, with the Wild Card round being a single-game play-in. The Semi-Playoff and Playoff are both best-of-five series, while the championship – aka the Korean Series – has a best-of-seven format.
Seeding is unique to the KBO in that five teams make the playoffs and get series byes in accordance with their ranks.
Thus, the teams in 4th and 5th place play in the KBO Wild Card. The winner of that series takes on the team with the 3rd best regular-season record in the Semi-Playoff. The winner there moves on to play the team with the 2nd best record in the Playoff.
Finally, the winner of the Playoff makes it to the Korean Series, which is the equivalent to the MLB's World Series, to play against the team that ended the regular season with the top record.
2021 KBO Playoffs
The 2021 Korean baseball postseason will be contested using the same format as always, with five teams making the cut and the top seed getting a bye all the way to the Korean Series championship. It is still too early to tell which five teams will make the playoffs, as much of the seeding will come down to the wire.
Once the KBO playoff teams are established, the entire tournament will be played and concluded within the month of November. Check back here or at your favorite legal online betting site for all the freshest KBO playoff odds, betting lines, and Korean baseball futures once the regular season concludes.
For bettors new to legalize gambling on the KBO, there are only a couple of small differences between Korean baseball and American baseball (MLB).
As such, it is extremely easy for those familiar with MLB betting to make the transition to KBO betting. Effectively, the games are identical, except for in two important respects.
The designated hitter is universal. However, given the fact that the coronavirus-shortened 2020 MLB season installed the DH for both AL and NL teams as an experiment, the DH could become universal in the Majors, too. This would make the two professional baseball leagues even more similar and accessible for sports bettors and Western fans. 
Games can end in a tie. As in the NPB, KBO games can end in a tie. In regular season games, if there is a tie after the end of nine innings, up to three more innings will be played. In the playoffs, extra innings are capped at 15.
Other than these two differences, the game is effectively identical to what American baseball bettors are used to. However, one small difference remains, though it's mostly for entertainment and will not affect betting odds in any way:
In KBO baseball, bat flips won't start fights, and nobody will ever get warned or tossed for demonstrating such panache after slugging a gopher deep over the outfield fence. The KBO League is well-known for its bat-flips, called "ppa-dun" in Korean.   
Current KBO Online Betting Odds For 2023
Currently, there are no futures odds yet posted at any of the top online betting sites, but you can get each day's KBO lines at every operator listed here. As the season nears its conclusion, you will likely find KBO postseason futures listed.
How To Bet On Korean Baseball Games
Betting on Korean baseball consists of the same general process for all other sports betting, and if you're a fan of the diamond, you won't find it very rough to place your wagers like a pro.
Essentially, you just need to make sure you stay up to date on the KBO players, teams, and schedule, and that you understand the basics of baseball betting in general.
KBO Baseball Betting Lines
When you wager on the KBO League, you're going to come across the following six basic bet types at your legal online sportsbook of choice. For any given game, you can expect 15-30 sets of bets to be offered, but with live betting mixed in, you'll get 100+ different wagers for every contest.
At all major offshore books, bets will be priced using the American moneyline system. Here, negative numbers indicate how much you must wager to win $100, while positive numbers show how much you stand to win on a $100 bet. These are ratios, not betting minimums, as the most reputable online sportsbooks will accept bets of as little as $0.50 to $1.00.
KBO Straights
Straight bets, aka straight moneyline bets, simply ask you to pick a winner. The favored team will have a negative moneyline, and the underdog will have a positive moneyline.
The bigger the negative line, the bigger the favorite and the less a wager pays out, while the bigger the positive line, the bigger the underdog and the more a wager pays out.
KBO Runlines
In KBO baseball betting, as in all baseball betting, the runline is the point spread. Sportsbooks do this to "take points away" from the presumed stronger team and "give points" to the presumed weaker team.
As a rule, baseball runlines are almost always set to -1.5 for the favorite and +1.5 for the underdog. Thus, favorites must win by two or more runs to win the wager, while dogs can lose by one point (or win outright) and still win the bet.
KBO Totals
Totals betting requires the bettor to pick whether or not the combined final score of a Korean baseball game will be higher than or lover than the number posted by the sportsbook. For this reason, totals bets are also referred to as over/under (o/u) bets.
KBO 5-Inning Lines
Five-inning lines are used in baseball to focus the betting action on the starting pitching matchups by taking relief pitching nearly all the way out of the odds.
These lines can include straights, runlines, or totals, all of which only apply to the first 5 innings of a given KBO game.
KBO Props
Proposition bets are based on various aspects of each KBO game aside from winners and losers, and the best online sportsbooks offer a dozen or more of these for each contest.
Player prop bets can be on things like how many hits a player will get or how many walks a pitcher will deliver, while team props are offered on things like how many errors a club will commit or how many homeruns a team will blast over the outfield fence.
KBO Futures
KBO futures are similar to prop bets, but they are for events that will resolve at a later date.
Common KBO futures bets offered by online sportsbooks include odds on things like which club will win the Korean Series and which players will win the KBO League MVP Award, KBO Rookie of the Year Award, and the KBO Choi Dong-won Award (i.e. the Korean Cy Young Award).
The sooner you place your futures bets, the bigger your payouts will be. Korean baseball futures are usually posted all season – and offseason – long.
Korean Baseball League Live Betting
At the most reputable offshore sportsbooks, you can wager on live KBO baseball as games are being played, with lines that update in real-time. This has only recently become possible, as Internet connections have become stronger and more ubiquitous for bettors around the world.
With live Korean baseball betting, you can recover bad pre-game bets (like, say, if a starting pitcher leaves early or a stud slugger gets injured in the first few innings), and you can also double down on good bets to add a little boost to your bankroll.
All the KBO betting sites listed here offer live wagering, but because of the time differential, you may have to get up pretty early in the morning if you live in the US.
Also, it would behoove you to keep up with live KBO scores or stream KBO games themselves to make sure your wagers are as informed as possible.
Top KBO Betting Apps For 2023
Mobile sports betting is all the rage, and the best sites support iPhones, iPads, and Android devices of all makes and models. Best of all, you don't need a KBO sports betting app to take advantage of these features – Just use a modern web browser to navigate to any site listed here, and it will dynamically conform to fit the screen of your Apple, Samsung, or other mobile gadget.
These sports betting web apps let you browse the betting boards to easily find each day's KBO contests, where you can then make one-tap wagers on any line you choose. No downloads are ever required for mobile betting, and thanks to responsive design and pixel-perfect presentation, these web apps are better than anything available in the App Store or Google Play store.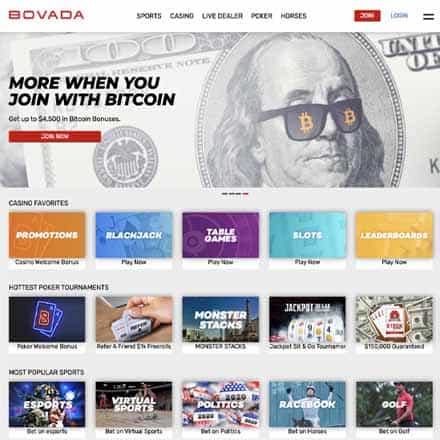 Notable Korean Baseball Players
Many Korean baseball players have found success in the MLB, which is the highest level of pro baseball in the world. In total, 23 South Korean ballplayers have broken into the Bigs, with several of them having notable, impactful careers.
A few of the most successful KBO players to hit it big (or pitch it big) in the MLB are the following: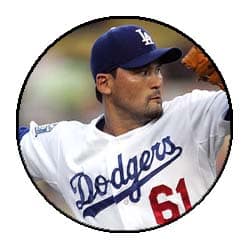 Chan Ho Park – Chan Ho Park was the first Korea-born ballplayer in MLB history, signing with the Los Angeles Dodgers in 1994 before playing for the Texas Rangers, San Diego Padres, New York Mets, Houston Astros, Philadelphia Phillies, New York Yankees, and Pittsburgh Pirates over the course of 17 seasons. Park has more MLB wins than any other Asia-born player. Park's MLB record is 124-98 with a 4.36 ERA and 1715 strikeouts.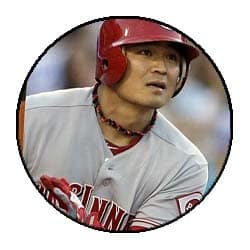 Shin-Soo Choo – Shin-Soo Choo is an outfielder and current DH for the Texas Rangers of the MLB. Like Park, Choo did not start his career in the KBO, instead coming straight to the Majors. Through 14 seasons in the Bigs, Choo has a career .275 BA, 1655 hits, 216 HR, 77 RBI, and he leads all current Major Leaguers with over 150 HBP.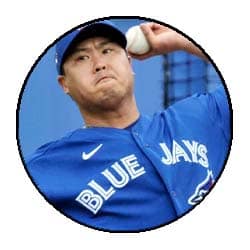 Hyun-jin Ryu – Hyun-jin Ryu started his professional baseball career as a pitcher for the KBO's Hanwha Eagles, where he played from 2006-2012 before coming over the Los Angeles Dodgers. Currently playing for the Toronto Blue Jays, Ryu has a career KBO record of 98-52 (2.80 ERA, 1238 K) and career MLB record of 55-34 (3.01 ERA, 689 K).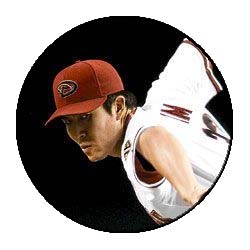 Byung-hyun Kim – Byung-hyun Kim played in the Majors from 1999 through 2007 and then for the KBO from 2012-2015. Kim, a closer, is known mostly for his nearly disastrous pair of 2001 World Series performances, where he blew ninth-inning leads in games four and five (though he would become a World Series champion when his Arizona Diamondbacks ultimately triumphed over the Yankees in seven games). Kim was a polarizing player in the Majors, playing for five different teams before his retirement.
KBO Professional Baseball Resources
For up-to-date Korean baseball scores, KBO League standings, and more, you can visit the KBO official website at KoreaBaseball.com.
If you're interested in watching the games themselves, you can find KBO baseball live streams via ESPN.com or the ESPN app here.