Conga Lotto Review - No Longer Recommended
Update 2017:  This site has gone out of business and are no longer recommended by us.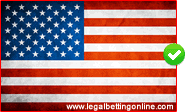 CongaLotto is licensed by the government of Cyprus and is owned and operated by the same group that owns WinTrillions Lottery Service, Ledonford, Ltd one of the most reputable names in the online lottery industry. Congalotto provides a very convenient and simple way to play the biggest and most popular lotteries from around the world through legal online lottery purchases. Some people move away from their country of birth, and enjoy playing the national lotteries they used to participate in back home. CongaLotto provides this ability by employing local lottery "runners" who live where your lottery is being played. They purchase your tickets for you on your behalf, and your tickets are scanned, with the images and confirmation e-mailed to you. The company will even help you receive your winnings, with no charge for this service. Providing more than 20 different global lotteries for access from your smartphone or PC, CongaLotto deserves an in-depth review. For access to our evaluations on additional lottery agents, you can visit our page that lists all our lottery reviews.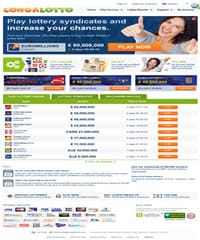 Conga Lotto went out of business, so we no longer recommend them as a licensed and reputable option for US players.
 Pros
They accept all USA players
They offer easy deposits via credit cards
New players can claim a refund promotion
Generous ongoing promotions for loyal players
Most trusted website in this space
Mobile friendly
Fast and reliable payouts guaranteed
 Cons
You can't buy just 1 ticket, you have to subscribe to multiple draws or a syndicate
Legal Licensing And Certification - Is CongaLotto Legal In The United States?
Congalotto is legitimately licensed by the government of Cyprus, which is the jurisdiction that oversees the regulation for that region. They are a respected governing body that has stringent licensing requirements and compliance standards which must be met. This assures that the lottery options available on their site subject to regulatory oversight and are thereby secure and reliable opportunities.
Conga Lotto Website Details
Conga Lotto Info
Site Name:
Conga Lotto
Established:
2007
USA Accepted:
Yes
License Jurisdiction:
Cyprus
Software:
Proprietary
Phone Contact:
Use Live Chat
Email Contact:
info@congalotto.com
Bonus Offer:
100% Refund
Bonuses And Promotions
Daily and seasonal lottery promotions offer free lottery tickets and other incentives. The company is currently offering a generous 100% refund when you make your first lottery ticket purchase. The company's VIP Club is a promotion that gives you Loyalty Points with every purchase you make through their website. You can then use these points to receive a discount on another purchase.
Lottery Games And Software Features
Lottery Syndicates allow you to join with others for more ticket buying power. For instance, if you and 9 other people in a syndicate each purchase 5 tickets apiece in a particular lottery, you then have 50 chances to win! All winnings are divided among all syndicate players. Also, if you have ever missed purchasing a ticket only to see your lucky numbers show up, you know how horrible the feeling that is. You can keep that from happening at CongaLotto, by purchasing subscriptions in any lottery. Subscriptions are available for up to 26 weeks. Multidraws allow for multiple plays in a single lottery. The largest global lotteries, like Powerball and Mega Millions in the United States, and Euro Millions, Oz Powerball and SuperEnalotto in Europe, Australia and Italy are all available for play, more than 20 in all. Lottery tickets are purchased in the country where the lottery is held, those tickets are scanned and the images sent to your e-mail box, and the physical tickets are stored in a safe deposit box. 100% of your winnings are credited to your account automatically. Simply sign up for free at the CongaLotto website, choose the tickets you want, and pay online.
Deposits And Withdrawals
After choosing your lottery tickets, and whether you want subscriptions and/or multidraws, you pay for your purchases on the site and with your Visa, MasterCard or American Express card. You may also pay for your purchases via electronic check or MoneyBookers (Skrill). You can also set up a default payment method for speedier transactions in the future. Any lottery winnings are credited to your account, and you may receive a withdrawal via certified check, bank wire or money transfer, depending on the amount of money you are pulling out.
In the event you decide this service isn't for you after signing up, Congalotto will refund your subscription purchase with no questions asked less a $10 administrative fee. They are truly a very reputable company, and they have no problems parting as friends should you choose to discontinue their service.
Are USA Players Supported?
Yes, players living in or visiting the United States can legally buy global lottery tickets on the site.
Summary
With the latest results on all the lotteries they offer, an extensive FAQ's section and an in-depth lottery information area, you can quickly find anything you need to know about any lottery. And by delivering 24/7 access from your smartphone, mobile PC, laptop or desktop, you can log into your account when you have a couple of free minutes and play the biggest lotteries in the world in a few mouse clicks. Convenient subscriptions allow you to play any lottery for up to 26 weeks into the future, and syndicates give you extreme purchasing power. CongaLotto also offers multidraws which give you multiple tickets in a single lottery. For around-the-clock lottery ticket purchasing power, and access to the world's biggest lotteries, CongaLotto is our recommendation for those of you who want to shrink the globe from your couch, and purchase worldwide lottery tickets from the convenience and privacy of your home.