Wintrillions Lottery Review - Daily Bonuses
Update 2017: Please note we no longer endorse WinTrillions. There are too many questions surrounding this brand and until we feel that they can meet the high standards players deserve, we encourage that all players buy their lottery tickets from an official lottery store.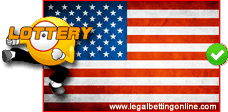 Supporting both Euros(€) and US Dollars (USD), WinTrillions offers players from the USA and abroad access to the world's largest national and international lotteries. In 2011 US legislators decided that purchasing lottery tickets online was a totally legal enterprise. Since then, special lottery purchasing agents located all over the world employing physical messenger services that buy your tickets on your behalf offer USA lottery aficionados a global reach. The results are scanned and e-mailed to you, with sites like WinTrillions known as the leaders in this convenient industry that gives you a worldwide access to legally play lottery online. Your actual tickets are held in a safe deposit box for your security. Currently supporting lottery ticket purchases in more than 140 countries, with several different ways to purchase tickets, the Wintrillions online lottery agent merits a closer inspection. They are included in this guide as one of our featured lottery reviews.