Live Dealer Blackjack Sites For USA Players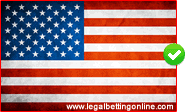 For many people looking to play blackjack at an online casino, what they're after is a real-world gambling experience that is realistic, fair and enjoyable. And this exactly what you get with live dealer blackjack. While this is the only way to play at a physical, land-based casino, it is actually just one of many options via an online casino.
The premise is actually quite simple. Rather than playing against a computer program that's designed to use an algorithm to bet, online casinos give you the opportunity to play against a real dealer on the end end of the table. This is accomplished through advanced web streaming technology that allows you to interact with the dealer during a real bj game using a specially designed interface. You are able to see and hear everything going on, and interact with the dealer from your computer or mobile device via a sophisticated software platform that delivers messages in real time to the table. It's literally just as if you were playing in Las Vegas, only over the internet via a webcam.
Is It Legal To Play Live Dealer Blackjack Online In The United States
Yes, there are no laws that actually make the act of online gambling illegal in the US.  The laws on the books make owning and operating an online casino inside US borders illegal which is why all gambling sites are located offshore.
Best Live Dealer Blackjack Site For US Players



If you live in the United States and are looking to play live dealer blackjack, then you can't do much better than Bovada.  They are a world class 5 star gambling site with an impeccable reputation for being fair, honest and paying players on time every time.
They recently added live dealer games in 2018 and offer betting limits from $5 a hand up to $2,500.  And in case you didn't know, Bovada also offers a full service sportsbook, poker room and downloadable casino.  All in all they are one of the best options for US players hand down, and they come highly recommended by legalbettingonline.com.
 Pros
Accepts Players From 45/50 US States
Owned And Operated By The Bodog Group (Very Reputable)
Easy Deposits Using Credit Cards Or Bitcoin
Fast And Reliable Payouts Every Time
Generous Bonuses
Enjoy Sports Betting, Casino, Poker, Live Dealers And More With 1 Account
Cons
Only accepts U.S. Mexico And Brazil Players
Excluded States: NY, NV, NJ, DE, MD
Reputable USA Friendly Online Casinos
Offering Live Dealer Blackjack Games
USA players have many choices on where they can play real money live online blackjack legally. However we are keen on only recommending the most reputable legally licensed operators to our visitors, which means only a few actually make it to our recommended list. But the ones we do recommend are the big dogs in the industry. These are top rated sites that not only offer live casino games such as blackjack, but also offer an additional wide range of betting options for players to enjoy.
What Makes Live Dealer Gambling Technology So Attractive?
There are a lot of reasons that make playing webcam blackjack more attractive than playing against a computer program? The biggest reason we've found when speaking to a wide range of players is that most of them simply feel the game is more authentic and fair when a live dealer is involved rather than only having access to a digital game powered by a computer algorithm.
The Pros and Cons of Playing Live
Before you decide whether or not to go with a live game or a basic game with an algorithm, let's discuss the pros and cons of playing live dealer blackjack first. And just to get it out of the way, let's go over the bad news first. The cons before the pros.
Pros
Live dealers give a better sense of transparency, so there's no questioning if a computer program is fixed to go against you.
A live blackjack game presents a realistic atmosphere that's far more appealing to many players.
Live tables typically offer better stakes and even some bigger bonuses than other games.
The rhythm of the game may change to suit you.
There is the chance that a dealer mistakenly hits instead of stays and ends up busting.
The real casino pace can help you better keep track of your bets and your stack.
You get to chat and have a good time with other players at the table, just as you would be able to do in a brick and mortar casino.
Cons
Live dealer games require a human and take up space, so you may have to wait to play as the table could be full.
There is always the chance of human error for paying out a bet. So be sure to pay close attention to your balance and whether or not you were paid correctly after each hand.
Playing live will take longer to process big bets and moves like splitting or doubling down, hence you may not be able to play as many hands per hour as you can with traditional online blackjack games.
Since everyone at the table is a real human being, you always have the unfortunate chance of playing with the someone who doesn't know how to play optimal strategy. You know, the idiot splitting 10's and messing up the whole table.
The truth here is that you're not going to find a huge difference from one type of game to the next. While it might be more comfortable and more lifelike to play with a live blackjack dealer, you're not necessarily gaining any tangible advantage with this type of game. It is possible that you may enjoy the live experience more since it is a really successful blend of the live gaming environment and the convenience of online access. However, if you find an online casino offering lucrative bonuses to play this type of blackjack, then you may definitely want to consider it. After all, a live dealer doesn't place you at any further disadvantage either.
Strategy For Playing Live
There is nothing different about playing blackjack at a brick and mortar casino, or playing with a live dealer online. The same concepts apply - so your game play and strategy should be the same for the most part. One thing you should be mindful of when playing online is to spend a few minutes reading the game rules. This is always good practice anyway when you are playing for real money. But the idea here is to make sure you have a complete understanding of the rules so you won't make any mistakes. It's no different that reading the rules at a brick and mortar table before you sit down. While most casinos pay 3/2 for a blackjack, a few actually pay 6/5. I am a firm believer in taking every advantage possible when I'm gambling. So play smart, always know the rules of the game and you should be in good shape to give the casino a run for their money.
And of course we always recommend looking for a legal online blackjack site so you know you are not dealing with a fly by night operation that is out to steal your money. Legally licensed online casinos spend a lot of money to adhere to all laws and regulations, compared to the rogue operators who aren't licensed anywhere and have no regulatory body to answer to.