Legal Daily Fantasy Sports Betting Leagues For 2017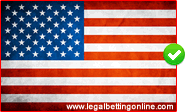 While not very old, fantasy sports may have been around longer than you realize. Years ago, the genre was known as rotisserie, or roto. It wasn't until fantasy sporting leagues joined the likes of ESPN and professional leagues (NFL, MLB, NBA) that fantasy sports were re branded and took off into the stratosphere. The is a sporting genre wherein a member of a league will assemble a roster via a draft. Said roster players operate on a points-based system, accumulating points for positive plays. The better a player's performance, the more points are awarded to the fantasy owner. The more points accumulated by the fantasy owner, the better his or her odds of winning become.
Fantasy sports have become so popular, in fact, that some big-name websites are paying out literally millions of dollars every single week through guaranteed tournaments. And since these fantasy sites primarily operate by taking a rake, rather than clearing the losers' money into their coffers, the average person does have a positive net in the genre. While it might be low, around $7, the fact is that fantasy is literally a sport where everyone can win money.
Is Playing Daily Fantasy Sports Leagues Actually Legal In The US?
https://www.legalbettingonline.com/ will do what we can to simplify fantasy sports for you, and to offer you information on the betting structures, roster layouts, and even giving you tips to help you succeed in your league. But our number-one goal, as our name suggests, is to speak to the legality of fantasy sports and let you know that it's 100% legal to play this type of sports in the United States.
To put a very simple answer on it: Yes, fantasy sports are considered legal. In fact, the biggest fantasy sites on the planet are operated on US soil, and they operate in full view of the law, with a slew of commercials on cable networks. There are two main reasons for this. Reason one: Fantasy sports were not banned by sports betting laws such as the Federal Wire Act of 1961, PASPA in 1992, or by the UIGEA in 2006. So there are no real regulations against fantasy. Secondly, the act of drafting a roster and formulating a team in this fashion is not considered to be a game of chance but rather that of skill. So there is no real reason for any regulation to come about to block fantasy sports, at least not yet. Should that regulation unfortunately rear its ugly head, you will hear about it from us.