2023 Masters Golf Betting Guide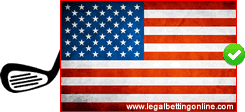 Teeing off in 1934 and running strong ever since, the Masters is the crème de la crème of the big-four PGA major championships, standing atop the other three in profile and viewership, and even in money accrued via gambling: the U.S. Open, the Open Championship, and the PGA Championship.
Signified by the famous green jacket the winner wears, the Masters is broken down into four separate 18-hole rounds, which is really compressed even further into two main 36-hole rounds, which leaves a thinner field after the first round, and only players who make the cut get to advance.
For golf fans, the format is pretty straightforward. For those unfamiliar with golf, or even those who simply like golf due to its betting options, the Masters can be a little difficult to explain. For the purposes of this piece, we'll be speaking specifically about the Masters and how to place low-risk, high-reward bets throughout the April annual tournament.
Is it Legal to Bet on the Masters Golf Tournament?
Yes. Sports bettors located inside of the United States have two legal options for wagering on the Masters - domestic and international sportsbooks.
Across the USA, more and more states are regulated domestic sports betting options via in-person, online, and mobile sportsbooks. If you are located in the USA, all that is required is to travel to one of these regions, and that the participant is of the local minimum gambling age.
International sportsbook sites that are based in a regulated overseas location are able to take bets on the Masters over the web from US patrons without breaking any federal or state laws (outside of Washington state, which has nominal laws barring all online gambling).
You can check out our legal US golf betting guide or our legal US sports betting guide for more detailed information.
BetOnline Sportsbook
Top Rated Legal Online Sportsbook For 2023
If you're betting on the Masters Tournament, BetOnline offers perhaps more golf odds than any other legal betting site. With Masters odds including player props, hole props, group odds, overall odds, and more, you'll never run out of eagles and aces. When it comes to BetOnline Masters betting, big wins are par for the course!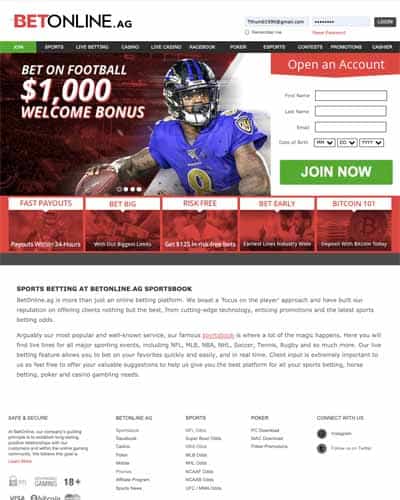 Most trusted site – Operational since 1992!

US + international players welcome (18+)

Supports AVAX coin + many more crypto betting options

Enhanced bonuses for Avalanche crypto gambling deposits

Guaranteed same-day payouts + no added fees with Bitcoin/altcoins
Restricted state: New Jersey

BetOnline bonuses/promotions have 30-day time limit

No P2P app or eWallet betting banking options
Best Masters Betting Sites For 2023

Below are the top-rated online sportsbooks that cater to US golf bettors. They all have excellent reputations in the industry and payout winners accordingly. If you are planning to bet on the US Open Golf Tournament or the Masters this year, any site below would be a good choice for Americans.
Tips For Betting On The Masters
These are general tips geared more for novice players who are just now starting to learn about golf betting.
Bet Per Round, Not Per Tournament
Let's say it's April 2 and you're thinking about digging up some golf stats to go for a winning prediction. You see, for example, that Tiger Woods—hypothetically speaking here—has made an impressive comeback, and that Bubba Watson is dominating on tour.
So, you decide to leverage your bets by spreading it out on both men to potentially win. Smart, right? After all, you have spread out your bet and are covering more ground. However, what you're missing here is the fact that the Masters deals with the equivalent of an in-built playoff system.
Say Tiger hurts his back again and misses the cut; now you're down to only Bubba to bail you out. This is why it's better to bet per round. Keep digging into those stats, but don't bet on anything too broad or too far into the future; keep things aimed at the latest round and take it 18 holes at a time. You never know what can change from one par 72 to the next.
Don't Be Afraid to Switch it Up
For another common scenario, let's say that it's the second day of play and technically the third round, and Phil Mickelson is leading the field at 8 under par, but Jordan Spieth, 2015's champion, has come from even all the way down to 7 under par in the last round alone.
Don't feel as if you need to stay locked in. This is a great chance to leverage your bets by going with Spieth for the latest round. He has the hot hand; he's the one in the zone and putting well, staying out of the rough, and tagging fairways like he's on a mission. Extrapolate this strategy to any golfer you have on your ticket. If there's another guy running hot through the rounds, don't be afraid to switch things up for better leverage.
Ignore Superstitions
There are so many superstitions surrounding golf that you would literally be reading this all day were we to cover even half of them. Golf superstitions include no young person ever winning the Masters, no foreign-born player winning when X number of Americans are in the field, and no one ever shooting under 69 ever falling behind in later rounds. And on and on they go.
Betting is all about logical deduction, inference, and using math. Statistically speaking, i.e. realistically and factually speaking, superstitions are just mumbo jumbo and don't amount to anything. Keep your head in the stats and ignore the folk lure about never-can-happen things based on trivial nonsense you pick up via the rumor mill.
Look at Trends
Did you know that 21 of the previous 22 Masters winners, prior to Spieth, shot at least one round 69 or better en route to victory? While you have to ignore superstitions, you still have to follow trends. A golfer on a hot streak is a real phenomenon on tour.
Once a golfer gets locked in, he putts better, he drives better, and he's far less nervous and thus in better command of his game. So if you see someone riding that sort of hot streak, either coming into the Masters or during one of the rounds, don't forget to follow the second tip and leverage your bets here. Attention to this sort of detail can really pay off.
It's incredibly hard to win this particular tournament, and it's just as hard for a gambler trying to pick the right golfer. You have to look at the micro rather than the macro here, betting per rounds and seeking to leverage your wagers. If you can stay small and responsible, you can stay in the best position to potentially win big.
Information About The Masters: Dates, Schedule And More
When Is The Masters Tournament Played In 2023? The 2023 Masters Tournament will begin on April 6th, 2023, and will conclude on April 9th.
Where Is The Masters Played? The Masters Tournament is always played in Augusta GA.
How Can I Tune In To The Masters?
Thursday, April 6th, 2023
TV & Streaming: First Round: 1:00 pm–5:30 pm, ESPN, ESPN Deportes, Masters.com, Masters App
RADIO: First round: 1 pm, SiriusXM (Sirius Channel 208, XM Channel 92)
Friday, April 7th, 2023
TV: Second Round: 1:00 pm–5:30 pm, ESPN, ESPN Deportes, Masters.com, Masters App
RADIO: First round: 1 pm, SiriusXM (Sirius Channel 208, XM Channel 92)
Saturday, April 8th, 2023
TV: Third Round: 1:00 pm–5:30 pm, CBS, Masters.com, Masters App
RADIO: First round: Noon., SiriusXM (Sirius channel 208, XM Channel 92)
Sunday, April 9th, 2023
TV: Final Round: 10:00 am-3:00 pm, CBS, Masters.com, Masters App
RADIO: First round: 10:00 am, SiriusXM (Sirius Channel 208, XM Channel 92)
Who Won The Masters In 2022?
The 2022 Masters winner is Scottie Scheffler. It is the first time that Scheffler has ever won a major tournament.
Who Won The Masters In 2021?
Hideki Matsuyama won the Masters in 2021 and is the first Japanese player to ever win at Augusta.
Who Won The Masters In 2020?
Dustin Johnson won the 2020 Masters Tournament, which was his first time doing so.
Who Won The Masters In 2019?
Tiger Woods bagged his fifth green jacket, and fifteenth overall major tournament, in 2019.
Who Won The Masters In 2018? Patrick Reed won the 2018 Masters in what came down to a close finish between him, Jordan Speith, and Ricky Fowler. The Masters Tournament was Reed's first major tournament win.
Who Won The Masters In 2017? Sergio Garcia surprised oddsmakers by winning the Masters last year. He beat Justin Rose in a sudden-death playoff. This was his first major title.
Who Won The Masters In 2016? Danny Willet won the 2016 Masters, beating out Lee Westwood and Jordan Spieth by three strokes.
Who Won The Masters In 2015? Jordan Spieth won in 2015. It was his first major win and naturally his first green jacket. We expect big things out of Jordan in the future. He led the 2015 tournament from start to finish and was the first player to ever reach 19 under par, although his birdie on 18 tied him with Tiger Woods finish in 1997.
Who Do You Recommend Betting On This Year? Most oddsmakers have Rory McElroy, Dustin Johnson, and Justin Rose as their top picks but keep in mind there is always Bubba Watson, Jordan Spieth, Justin Thomas, and Phil Mickelson in the field.
Masters Tournament Resources