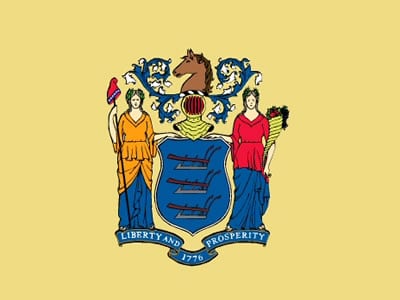 New Jersey casinos are some of the most advanced gaming destinations in the world, and lawmakers have taken a step to keep their patrons safe by voting to ban firearms in all Atlantic City casinos.
The move to ban firearms in domestic casinos was announced by the Casino Association of New Jersey days after a federal judge allowed a temporary restraining order preventing the state from prohibiting patrons from carrying their guns into casinos, parks, beaches, and other public facilities.
In a bold effort to combat the new allowance of weapons in public, all Atlantic city casinos are exerting their right to ban concealed firearms from their private property. The Atlantic City Casino Association president Mark Giannantonio told the press that safety and the well-being of casino guests is a top priority of the association.
New Jersey Casino Destinations
Every casino destination in New Jersey offers perks targeted to attract patrons, often including free drinks or free plays. While drink perks are alluring to new patrons, the special is designed to make sure you gamble. There are currently ten domestic casino locations in New Jersey. 
Atlantic City has long been known as the gambling district in New Jersey, and with big names like Borgata, Resorts, and Caesars, it is easy to understand why. In 2018 New Jersey led the charge in overturning the Professional and Amateur Sports Protection Act (PASPA), leading to legalized sports betting across the United States, including New Jersey.
New Jersey Online Casino Legislation
New Jersey is one of the only states that have created local laws to stop residents and visitors from playing legal online casino sites. These laws were designed to maximize revenue rather than to protect their citizens, no matter what lawmakers say. While New Jersey casinos are an excellent way for tourists and locals to gamble, some players prefer the comfort of home without all the lights and distractions.
Today New Jersey casinos and other gambling ventures rake in over $4 billion a year and provide the state with numerous financial resources from tax and licensing fees. 
It should be no surprise that Atlantic City casinos would outright ban firearms at their locations since they must provide security teams to combat cheating and other illegal activities. However, with the onslaught of public shootings in today's political environment, some people see this more as a negative than a positive.