Legal FIFA World Cup Betting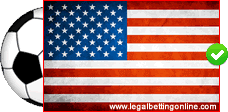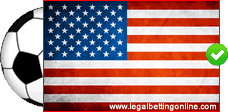 The FIFA World Cup is an international football association competition which is held every four years. Contenders come from the Federation Internationale de Football Association (FIFA) senior men's national teams, and there can be more than 200 qualifiers for any given World Cup. The championship is awarded every four years during the World Cup Finals, with a qualification phase running the previous three years. The World Cup Finals last about a month played at several venues in the host country. The World Cup is a widely popular event around the world and is quite likely the most anticipated opportunity for legally betting on soccer. The 2022 World Cup will take place in the country of Qatar, beginning on November 16.
8 different national teams claimed the first 20 World Cup titles. Brazil has been the most successful with 5 titles and is also the only country to have played in each and every tournament so far. Italy and Germany own 4 World Cup titles. Argentina and Uruguay have won the soccer championship 2 times each. Spain, France, and England all hold one title apiece. As an international competition, the World Cup final is always one of the most viewed sporting events in the world.
The FIFA World Cup qualification stages are global events, required to trim the huge international field to 32 finalists. The 6 identified FIFA continental zones of Africa, Asia, North and Central America and Caribbean, South America, Oceania, and Europe are run by respective confederations. For each World Cup tournament, FIFA ranks the relative strength and numbers of every confederation's teams, and then decides how many spots will be awarded to each continental zone. This is a long and thorough process.
This page was created specifically for soccer fans interested in betting on the 2022 World Cup. Qatar will be flooded with international fans from November 21 through December 18, the date of the World Cup Final which will be held at Lusail Iconic Stadium. That's nearly a month of betting action! This site has information on where to legally bet on the 2022 World Cup, the legalities of offshore betting, and insight into the soccer betting odds.
Is It Legal To Bet On The 2022 World Cup

Yes. Soccer bettors based in the USA can legally wanger on the 2022 World Cup via domestic sportsbooks or online international sports betting sites. If you're located in a state with a legal domestic sports betting option, visit it and place your bets.
Nearly the entire United States is able to legally wager on World Cup soccer matches over the Internet with sportsbook sites located overseas because US gambling laws do not attempt to outlaw them. The bottom line is, there are no laws saying US bettors can't lay some action on 2022 World Cup soccer odds, so it isn't against the law.
#1 Online Sportsbook For The 2022 World Cup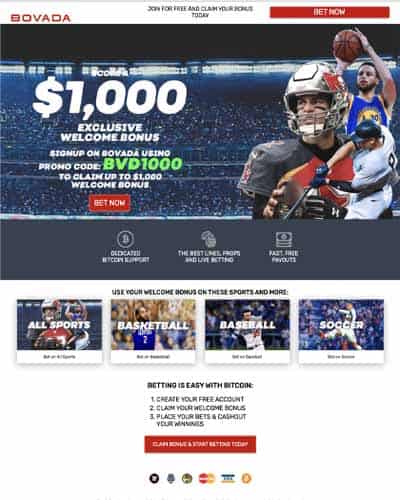 While there are quite a few reputable sportsbooks currently offering world cup betting action, we strongly recommend USA Players choosing Bovada. They are a fantastic site with a perfect reputation, so there just isn't much value in US players going anywhere else. Especially considering Bovada offers the best lines, the most FIFA props, free brackets and a host of other perks that really make playing exclusively at Bovada a no brainer. New players can claim their special 50% bonus up to $1,000 to bet on various world cup matches. They also offer casino and poker software to enjoy under one account.
 Pros
Top Rated US Friendly Soccer Betting Site
Operating legally out of Costa Rica
Bitcoin And Credit Card Deposits Accepted
Fast payouts guaranteed
50% Welcome Bonus Up To $1,000
Enjoy Sports Betting, Casino, Poker, Horses All With 1 Account
Cons
Only accepts U.S. Players - No Other Countries Allowed
Excluded States: NV, NJ, DE, MD, NY
Best 2022 World Cup Betting Sites
2022 World Cup Betting Odds
Bettors will not have to wait until the World Cup commences in November of 2022 in Qatar to wager on championship soccer odds, as there will be qualifying matches occurring for full two-and-a-half years prior to the beginning of the tournament. There are also futures odds for the eventual 2022 World Cup Champion that should be available almost any time of year.
FIFA World Cup 2022 Winner
France +500
Brazil +600
Germany +800
Spain +800
England +900
Belgium +1100
Argentina +1200
Italy +1600
Netherlands +1600
Portugal +1800
Croatia +4000
Colombia +5000
*More odds available online
2022 World Cup Soccer Schedule
Qualifying Rounds: June 2019 through June 2022
Group Phase: November 16, 2022
Round of 16: December 3, 2022
Quarter-Finals: December 9, 2022
Semi-Final: December 13, 2022
Third Place Game: December 17, 2022
2022 World Cup Final: December 18, 2022
2018 World Cup Results
France Wraps Up World Cup In Style (4-2) Over Croatia
The 2018 World Cup has finally reached an end. France defeated Croatia with a 4-2 victory in the Final. Out of all the favored teams, France were the only one left when everything was said and done. Croatia were never considered true contenders before the tournament started, showcasing that underdogs can in fact prove oddsmakers wrong.
France got off to a lucky start in the World Cup when Mario Mandzukic gifted them with an own goal. Croatia's Ivan Perisic equalized shortly after with a slick move and shot. France were awarded a penalty when Perisic deflected a corner with his hand; Griezmann converted from the spot to put them up 2-1 at halftime. France piled on it on the second half with goals from Paul Pogba and Kylian Mbappe. Croatia started a comeback when Mandzukic capitalized on a goalie error, but Croatia ran out of time and the game finished 4-2.
In the third place game, Belgium dominated England for a second time. This time around both sides fielded their starters. Belgium finished the game 2-0. They made a strong case for a World Cup contender, but third place will have to do for now.
Additional World Cup Articles Of Interest