2016 NCAA College Football Preview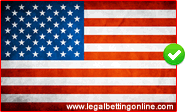 College football was behind the NFL for decades in terms of popularity, but since implementing the playoff system (CFP), the NCAA men's D1 football league, consisting of hundreds of teams, is now nipping right on the NFL's heels, thanks in large part to fantasy and the many different betting sites out there. So if you're looking to bet on collegiate football, you really couldn't have started at a better time. Since the CFP took over two years ago, teams have been ranked and assessed a lot more accurately, which means much more favorable odds when engaging in legal college football betting action.
In the first year of CFP, the Ohio State Buckeyes shocked the world by winning the National Championship. And last season, despite having the toughest schedule since SOS (Strength of Schedule) has been ranked, the Alabama Crimson Tide went to their second straight playoff and defeated the undefeated Clemson Tigers to win the National Championship. But you can't bet on history; you must look toward the future if you want to make a bet. So, that being said, which teams are expected to do well in the NCAA this year? We want to offer you a detailed look at the shape of the league here at Legal Betting Online, so not only are we going to cover the power five conferences, but we're also going to look at the outside group of 5 and see which, if any, teams have a shot at making one of the four CFP slots.
Of course, it's important that you understand the CFP is still a long ways off, and that's only one small segment of the season. Meanwhile, you'll have a lot of action on which to bet during the regular season. However, knowing which teams are favored for the CFP now will help you bet because those teams that make it to the playoff will likely be undefeated or only have a single loss, so any of those four teams will be surefire bets all season and you can end up winning a lot of money by sticking with the favorites week in and week out. Put it this way: You may not be an Alabama fan, for example, but no one betting on them week to week has ended up losing money in the past seven years. The teams that are good enough to make one of the four playoff spots are typically good enough to win almost all of their games, even often covering spreads.
BIG TEN
There are a lot of teams whose names you might recognize in the Big Ten, but other than the Michigan Wolverines, the Ohio State Buckeyes, and the Michigan State Spartans, these teams aren't really threatening to grab a playoff spot, and that's because they're not threatening to win the Big Ten championship. You will notice a theme throughout this page, and that's that playoff preference is mostly reserved for winners of power five conferences, and only in a very rare case would it be otherwise, like if two of the conference champs had a two-loss record and the group of 5 had an undefeated, or something odd like that. Michigan and OSU play in the same division of the conference, with Michigan State being the team on the outside to likely face off against either. With J.T. Barrett returning and a stout defense, we can't see Ohio State losing more than one game all season, especially when you consider that Urban Meyer doesn't really schedule tough teams. It might seem very underhanded, but OSU plays cupcakes for much of the year, and then they're typically either in the championship or only a game out. We can see them getting back to the championship this year, and there's nobody on the other side to really challenge them.
SEC
In the Southeastern Conference, things are much more competitive. Alabama may have won for the past two years, but in the West alone you have the Ole Miss Rebels, the LSU Tigers, the Auburn Tigers, and the Texas A&M Aggies, any of which can threaten to go undefeated in conference. And then in the East, you have teams like the Florida Gators and Georgia Bulldogs who are always lurking around the top-25, just waiting to pounce on the western team that faces off against them in the championship. Things are going to be very knock-down and drag-out this year, as there's no one single team that's going to run away with things. LSU gets their star RB Leonard Fournette back, and Georgia gets Nick Chubb back. These all-American players can easily make a difference. And Ole Miss has developed an offense that few teams can match, meaning they're constantly scoring big. Alabama is also going to be very dangerous this year. Although they lost their defensive coordinator Kirby Smart to a head coaching job with Georgia, and Heisman winner Derrick Henry to the draft, the Tide have the #1 recruiting class and are expected to ultimately put the best team on the field in the SEC. It's going to be an exciting division to watch this season, and these teams could very well beat themselves up badly, with the winner being a two-loss team.
ACC
The Atlantic Coast Conference is the hardest conference in college football to figure out by a mile. Just look at all the teams the ACC has in basketball that end up in the tournament every year. There's the Duke Blue Devils, the North Carolina Tar Heels, Syracuse, the University of Virginia, Louisville, and more. Though when it comes to football, none of these schools are very good at all. You're dealing with a team like Clemson, and an outside chance of Florida State doing well. FSU has Dalvin Cook back, and the kid can flat-out play football. Although he's overshadowed by Chubb and Fournette in the SEC, Cook is likely going to be a top candidate for the Heisman Trophy this season, if he can stay healthy. Though not to be outdone, Clemson has its own super-star player in Deshaun Watson. We predict a very close conference this season between the two, but not another undefeated. We won't say it was a fluke; we'll just say it's not likely to be a result that's repeated. Clemson is likely to come away as the ACC champion, but they won't get away unscathed. You may be looking at a two-loss ACC champ, which might cost the conference a playoff spot.
Big 12
The Big 12 is considered strictly a Texas conference, although they do have teams from outside of the state. It's headquartered in Texas, and Texas is where the state's biggest fans and boosters reside. And don't think that just because it's one single state that the Big 12 doesn't have a nationwide impact. Likely is the case that the only reason Oklahoma went to the playoff last year in favor of a two-loss Pac-12 champ was because many in Texas spent the entire off-season crying about anti-Big 12 bias. But when you look at it objectively, it's the Big 12's fault, no one else's. The Big 12 can play a championship game just like every other conference, but they choose not to. So, instead, a one-loss Baylor, TCU or Oklahoma end up looking a lot worse than a one-loss Michigan State or Alabama, because the latter teams have one more game under their belt and one more trophy on their mantle piece with a conference championship. So, if ever the Big 12 wants a guaranteed bid in the playoff, they'll start playing a championship. Many even speculate that a Big 12 championship would force CFB to institute an 8-team playoff, because they would have to take all power five champions and some from the group of 5. As it stands, though, we're dealing with a three-way race between Baylor, TCU and Oklahoma. The Sooners had a great season, but we don't expect a repeat of that. Baylor is healthy now, and they can put up 49 before halftime against any team in their conference.
PAC-12
The Pac-12 may have came on slowly out there in the west, but they're legitimate players now and their conference is every bit as good as the Big Ten, and some may even argue the SEC. Though there are really only three good teams in the Pac-12, with the rest of the "top" being middling compared to outside competition. Oregon has played in two National Championship games in the past five seasons, and Stanford is always threatening to hold the #1 seed, though they usually lose late in the year. And it wasn't long ago at all that the USC Trojans were the most dynastic team in all of college football. So the Pac-12 definitely has its respect, and that's why any one-loss champion out of the conference will likely earn a guaranteed bid to the playoff, unless the Big-12 and ACC both have an undefeated team coming out, which would be very rare. Oregon is the team looking like they have the best shot with this season's Pac-12. They have the most talent on both sides of the ball, and the easiest overall schedule on paper. They might get hung up with Stanford and their Heisman-contending super-star player Christian McCaffrey, but if they can get over that hurdle, the Ducks are likely to play for and win the Pac-12 championship.
The Group of 5's Chances
When speaking about the group of 5, you're looking at the five biggest conferences outside of the power five, and these include the Mountain West Conference, the Sun Belt Conference, Conference USA, The American Athletic, and the MAC (Mid-American Conference). Is there any real talent there? The Houston Cougars in the American threatened to go undefeated last season, and they could easily be an undefeated team this year. And in the Mountain West, Boise State is a perennial contender. Western Michigan is another that could threaten to go undefeated, with a stud wide-out in Corey Davis, who eats up 1,300 receiving yards like it's his job. The bad news for the group of 5, however, along with independents, is that you'd have to see some serious losses in the power five, followed by undefeated Go5 teams with a decent strength of schedule. In other words, you'd have to see, for example, a Houston team go undefeated with a win against a power five, and a power five with a two-loss or worse championship. It is definitely not impossible, but at the same time it's very unlikely to happen. But if ever the CFP gets expanded to 8 teams (we're waiting on you, Big 12!), you can expect to see at least two Go5 teams in the mix every year, even if rated low.
Playoff Spots and National Title Predictions
For the playoff spots, you probably already know what we expect to happen. As we have been alluding to all throughout this piece, we fully expect four of the power five conferences to put through their champion. Let's move the SEC aside, as they'll likely get in with even a two-loss champion. Their strength of schedule is simply that daunting. So unless there's a three-loss champ coming out of the Southeastern, you can pretty much punch the SEC's ticket. So that leaves us looking at four conferences and three spots. If the Big Ten, Pac-12 and ACC can all produce a one-loss champion, then that leaves the Big 12 out in the cold, even if they put out an undefeated. A one-loss OSU, for instance, shines brighter than an undefeated Baylor. So what we're dealing with for the last three spots are the conference champions with only a one-loss record. In the event any of the other conferences (ACC, Big Ten, Pac-12) have a two-loss champion, and the Big 12 has an undefeated or one-loss victor, you'll get what we had last CFP, with the Big 12 taking a spot.
We predict that the SEC (Alabama), Big Ten (OSU), Pac-12 (Oregon) and Big 12 (Baylor) will all be represented this year, with the ACC's champion (Clemson) having two losses and thus being excluded from the playoffs. When you break it down, we feel that Alabama would have a top-2 seed, with Baylor and the Pac-12 having the lower seeds, meaning Alabama would likely get to tee off on Baylor. Sure, Baylor would score points, but the Tide's defense would beat the Bears bloody. This leaves OSU and a team like Oregon. We expect that if the National Championship is OSU vs. Alabama, Meyer's tricky offense may be too much. Though if Oregon gets there and faces off against Alabama, the Tide will roll and be far too physical for any Pac-12 team.
Wagering Considerations For 2016 - Last Year's Story Tells A Lot
*While teams at the college level can change drastically from year to year, below is a list of the teams that covered at least 10 games against the betting line in 2015:
Washington State, Bowling Green, Stanford, Southern Miss,
*Here were the worst college teams to bet on in 2015 - all these teams were below 4 ats wins:
Central Florida, Charlotte, Hawaii, Texas State, Kent State, Missouri, Oregon State, Kansas, Kentucky, Georgia Tech
*Teams that thrived as a favorite in 2015 - all teams went undefeated ats as a favorite:
South Florida, Iowa State, Miami OH, Tulane, LA Monroe, Fresno, Purdue
*Those that stumbled in that role last year were:
North Texas, Hawaii, Central Florida, New Mexico State, Virginia, Wyoming and Kansas
*As an underdog, these teams were the best for 2015 and went undefeated ats:
Clemson, TCU, Florida State, Baylor, Houston, Boise St, Alabama, Stanford, Toledo, Oregon and Oklahoma
*The following teams struggled when getting points last year:
USC, Michigan, App State, Marshal, UCLA, LSU, Georgia, Penn State, W Virginia, Texas A&M and NC State
*When it comes to over/under records, these were the best at going over:
New Mexico State, Syracuse, Indiana, Arizona, Arkansas State, UNLV and Texas Tech
*In 2015, these teams kept Under bettors happy:
Missouri, Vandy, Connecticut, Boston College, Georgia and Toledo
You can find these same stats and more over at teamrankings.com. I've found this information to be invaluable for making bets based on trends. I am a firm believer in the "What have you done for me lately" philosophy. So when a team is rolling and putting up big numbers, I will ride those team total overs until it stops paying dividends. With resources like the site mentioned above, it makes becoming a winning bettor a lot easier.