Bet On The 2018 College Football Championship Game Legally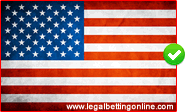 The 2018 College Football Playoff looks set to be the most exciting semifinal matchup since the CFP system was introduced 4 years ago. Clemson, the defending champions, will play Alabama in the Sugar Bowl—a rematch of the last 2 CFP Championship games—and Oklahoma will play Georgia in the Rose Bowl. Fans are excited for several reasons, including a different championship matchup than the last 2 years, having the Heisman-winner in the mix and the potential of a Big 12 champion (which has yet to happen in the CFP-era) and the possibility of a team other than Bama or Clemson taking the ship. Below are our predictions for the semifinal games:
About The College Football Playoffs
The College Football Playoff (CFP) has more than 120 teams eligible for the championship trophy, and six popular bowl games will rotate to host the two semifinal games. The College Football Championship Game is played on the first Monday six or more days after the semifinal playoff games, at a site which is determined by a bidding process. College football betting is one of the most popular series of betting lines wagered on in legal online sports betting activity, and the figures rivals betting on NFL football events.
Is Online Sports Betting Legal In The United States?
At this time, there are no legal online sports betting sites operating within the United States. However, US bettors do still have some legitimate legal football betting options by visiting legally licensed and certified sportsbooks which are regulated and located outside of the United States. These sports betting sites are completely legal and compliance certified, and regulated by respected licensing jurisdictions which have legalized online gambling within their territories. You can learn more about these sites in our online sports betting site reviews.
While legal online poker play and casino gambling are making some headway here in the USA in a few states, nobody has yet to successfully achieve legal sports betting status. New Jersey was the first to try, however unsuccessfully thus far with organizations such as the NFL, NBA, MLB and NCAAF standing up in opposition to the possibility.