LEGAL FINAL FOUR BETTING 2019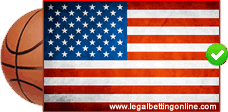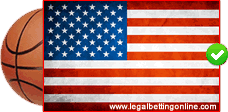 Welcome to our 2019 Final Four betting guide. Here you'll find the current betting odds for the teams remaining in the 2019 NCAA Division I Men's Basketball Tournament and see our recommended list of legal online sportsbooks.
We also provide historical data of the Final Four to help increase the chance that your bet cuts down the nets after this year's college basketball national championship.
Best Final Four Betting Sites
CURRENT ODDS TO WIN THE 2019 NCAA BASKETBALL CHAMPIONSHIP
Virginia -120
Texas Tech +100 (EVEN)
2019 NATIONAL CHAMPIONSHIP: POINT SPREAD AND OVER/UNDER
No. 1 Virginia Cavaliers vs. No.3 Texas Tech Red Raiders
Point Spread: Virginia -1.0
Total Points: Over/Under 118.0
2019 FINAL FOUR SCHEDULE
@ U.S. Bank Stadium in Minneapolis, MN on CBS
Final Four - Saturday, April 6 at 6:09 PM ET (G1) and 8:49 PM ET (G2)
Game 1: Virginia 63, Auburn 62
Game 2: Texas Tech 61, Michigan 51
National Championship - Monday, April 8 at 9:20 PM ET
Title game: Virginia vs. Texas Tech
Final Four Performance by Seeds
The chart below shows how many times the bracket's No.1-No.16 seeds have advanced to the Final Four, appeared in the national title game, and ultimately, were crowned national champion at the end of the NCAA tournament since the tournament expanded to 64 teams (now 68) in 1985.
Seed   Final Four      NC      Champ
1          56                    33        21
2          28                    12        5
3          16                    11        4
4          13                    3          1
5          6                      3          0
6          3                      2          1
7          3                      1          1
8          5                      3          1
9          1                      0          0
10        1                      0          0
11        4                      0          0
12        0                      0          0
13        0                      0          0
14        0                      0          0
15        0                      0          0
16        0                      0          0
Final Four Betting: Favorite vs. Underdog
According to the NCAA, if the underdog is at least two seeds higher than the favorite (ex. Underdog = No. 4 seed, Favorite = No. 2 seed), then they have approximately a 20% chance to win their Final Four matchup.
The chalk appears to dominate once it gets down to four teams because 2014 was the only year that saw the underdog win both Final Four games while the favorite has won both games 23 times total.
2019 Final Four Teams: What Chance Does Each Team Have To Win The NCAA Tournament?
The Final Four has officially been set and the remaining teams aren't quite what most people had predicted. In fact, No.1 overall seed Duke, along with two other No.1 seeds (Gonzaga, UNC), are officially out of the tournament, and Virginia managed to be the only No.1 seed that made it to the semifinals.
No.2 Michigan State managed to take down the tournament's top seed in Duke, while No.3 Texas Tech dispatched of Gonzaga. No.5 seed Auburn continues to look like a team of destiny, crushing North Carolina and then handling Kentucky to advance to the Final Four.
But what chance does each team have of winning the 2019 national championship? Well, when you look at the odds released by Bovada and convert them to see each team's implied probability (100/Odds+100), which will give you these percentages:
Virginia (#1) +150 = 40.00%
Michigan State (#2) +185 = 35.09%
Texas Tech (#3) +425 = 19.05%
Auburn (#5) +600 = 14.29%
But to see the true probability, we need to get rid of the juice the sportsbook is giving us because the total can't go above 100%. The current total equals 108.43%, and since we don't want to disappoint every math teacher you've ever had, divide the implied probability by the sum of all four probabilities, like so:
Virginia (#1) 40.00/108.43 = 0.3689
Michigan State (#2) 35.09/108.43 = 0.3236
Texas Tech (#3) 19.05/108.43 = 0.1756
Auburn (#5) 14.29/108.43 = 0.1317
Lastly, to convert it to a nice and neat percentage, simply multiply each decimal number by 100 and we'll finally see the true implied probability that the sportsbook is giving for each team.
Virginia (#1) 36.89%
Michigan State (#2) 32.36%
Texas Tech (#3) 17.56%
Auburn (#5) 13.17%
So now that we know the true implied probabilities for all four teams, the big question is whether there's value to be had and luckily, it looks like there is some left on the board before the 2019 Final Four tips off on Saturday.
How Should You Bet On The 2019 Final Four?
While it would be easy to bet on Virginia or Michigan State, there is a lot of value in betting on either Texas Tech or Auburn, and then hedging your bet to guarantee a profit. To increase the chance of this, let's compare to the model at FiveThirtyEight.
Virginia 41%
Michigan State 28%
Texas Tech 22%
Auburn 10%
Ideally, you want to bet on the team that gives you the most value since that's the best way of increasing the chance of gaining a return on investment over the long term. So, when we subtract the true implied probability from the numbers given by the FiveThirtyEight projection model, we get these differences:
Virginia 41 - 36.89 = 4.11
Michigan State 28 - 32.36 = -4.36
Texas Tech 22 - 17.56 = 4.44
Auburn 10 - 13.17 = -3.17
Now let's re-rank the teams based on the odds difference given by the sportsbooks and the statisticians at FiveThirtyEight.
Texas Tech 4.44%
Virginia 4.11%
Auburn -3.17%
Michigan State -4.36%
Texas Tech comes out ahead with a slight advantage in terms of betting value, which is good because their current odds of +425 set up a nice hedge opportunity if they manage to get past Michigan State, which according to FiveThirtyEight has a 46% chance of happening — a high number considering the unfavorable odds Texas Tech is currently getting at +425.
In conclusion, the best bet you can make in terms of having the highest chance of receiving a return on your investment is to bet on Texas Tech to win the 2019 NCAA Tournament at +425 (ex. $100 bet wins $425). Then, regardless of who the Red Raiders face in the national championship, hedge your bet to guarantee a profit off this year's Final Four.
Now, this all falls apart if they lose to Michigan State, but after examining the odds, we can definitely say that the Red Raiders have the best betting value and are the best bet you can make on the 2019 Final Four.