Super Bowl 54 Betting Guide Covering Legalities, Odds And Where To Bet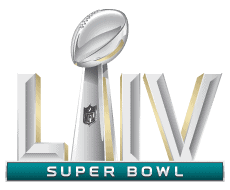 The odds to win Super Bowl 54 have been released, and the New England Patriots are currently the favorite to win their seventh Lombardi Trophy in 2020.
Super Bowl 53, which saw the Patriots win 13-3 over the Los Angeles Rams in a low-scoring game, took in an estimated $6 billion in total wagers from roughly 1 out of 10 American adults, and of that total, $5.7 billion was wagered at licensed offshore sportsbooks.
Our goal is to provide you with only the best betting sites that are both legal, safe, and give you the best value when placing a wager on the point spread, money line, over/under, prop bets, or futures for Super Bowl 54.
Is Betting On The Super Bowl Illegal In The United States?
No, it is not illegal to bet on the Super Bowl when using a licensed offshore sportsbook. There are no federal laws prohibiting the placing of bets through brick and mortar or online sportsbooks that are operating legally within the industry either domestically or offshore. Bettors in CT and WA are banned from participating in all types of online gambling via state gambling laws.
The DOJ Memorandum released on January 14th of 2019 reversing certain parts of the 2011 re-interpretation of the Federal Wire Act could complicate matters regarding domestic betting options. It remains to be seen how this change will affect those states that have already launched state licensed online sportsbooks. Despite the changes taking place, the act of placing a bet on the Super Bowl is not considered illegal in the United States.
Highest Rated Online Sportsbook
To Legally Bet On Super Bowl LIV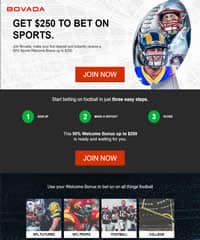 While there are many online sportsbooks that offer super bowl betting lines, I recommend betting at Bovada. They are one of the most reputable sports betting sites found on the web today. Aside from them being one of the most trusted sites, one of the major attractions for players is the fact that Bovada not only offers sports betting, but they also feature a world class online casino and poker room which can be accessed from one easy betting account.
 Pros
Most All USA players accepted
Most Trusted Name In Online Gambling
Owned and operated by the Bodog brand
50% Bonus Up To $250 Free
Over 500 prop bets available for Super Bowl LIV
Easy deposits via credit cards and Bitcoin
They've never missed a payout - very reputable
Cons
Only accepts U.S. Mexico And Brazil Players
Excluded States: NV, NJ, DE, MD
TOP RATED LEGAL ONLINE SPORTSBOOKS
TO BET ON SUPERBOWL 54 WINNER
EARLY ODDS TO WIN SUPER BOWL 54 IN 2020
Betting on futures for an NFL team to win next year's Super Bowl is the first official bet you can make each season. The Patriots and Rams opened as the co-favorites to win Super Bowl 54. Below you'll find all the opening odds to win Super Bowl 54 in 2020, so if your betting model shows value then now is the best time to place a wager. Odds provided by BetOnline.
2020 PROP BETS FOR SUPER BOWL 54
Each year, the Super Bowl receives the most amount of NFL prop bets out of any sporting event in the country and this year will be no different for the NFL's biggest game.
Sportsbooks go all out on prop specials for the big game and include odds on things such as the length of the national anthem, coin toss result, the appearance of the halftime show performer, the color of the Gatorade shower, whether President Donald Trump will tweet during the game, and dozens more.
We will provide you with the prop bets for Super Bowl 54 when they are made available. Below are some of the prop bets for Super Bowl 53 provided by the Bovada sportsbook.
WILL STATE REGULATED SUPER BOWL BETTING EVER BE LEGAL IN ALL 50 STATES?
If you had asked this question about betting on Super Bowl 52 in early 2018, we would have probably told you that it is possible but will be a long time coming. Since PASPA's repeal in May 2018, many states have started to legalize domestic sports betting and several states have already begun accepting bets. As far as all 50 states, it is possible, not likely, but we do expect to see many more states enact domestic sports betting laws in 2019 and 2020.
LIVE SUPER BOWL LIV (54) BETTING ODDS
We will post the live odds for Super Bowl 54 when they become available in 2020. We typically pull these from Bovada since they are one of the most trusted US-friendly Super Bowl betting sites and they offer odds and betting lines comparable with the Vegas bookmakers.
BASIC INFORMATION ABOUT SUPER BOWL 54
What Is The Date Of The Super Bowl: Sunday, February 2, 2020
When Is Kickoff Time? TBA
Teams: AFC Champion vs. NFC Champion
Where: Hard Rock Stadium - Miami Gardens, FL
Which TV Channel? FOX
Announcers: TBA
Who Is Playing The Pepsi Halftime Show? TBA
Can I Stream The Super Bowl Live Online? TBA
Who Won Super Bowl 53 in 2019? The Patriots beat the Rams, 13-3
HOW TO BET ON THE SUPER BOWL
Below you will find a video tutorial on how to sign up and bet on the Super Bowl. The overview walks you through the signup process, banking options, bonus options, and then shows you how to select your type of NFL bet and bet on the game. Taken from Super Bowl 53, all of this is achieved in 53 seconds, so you can get on to the fun stuff in no time flat.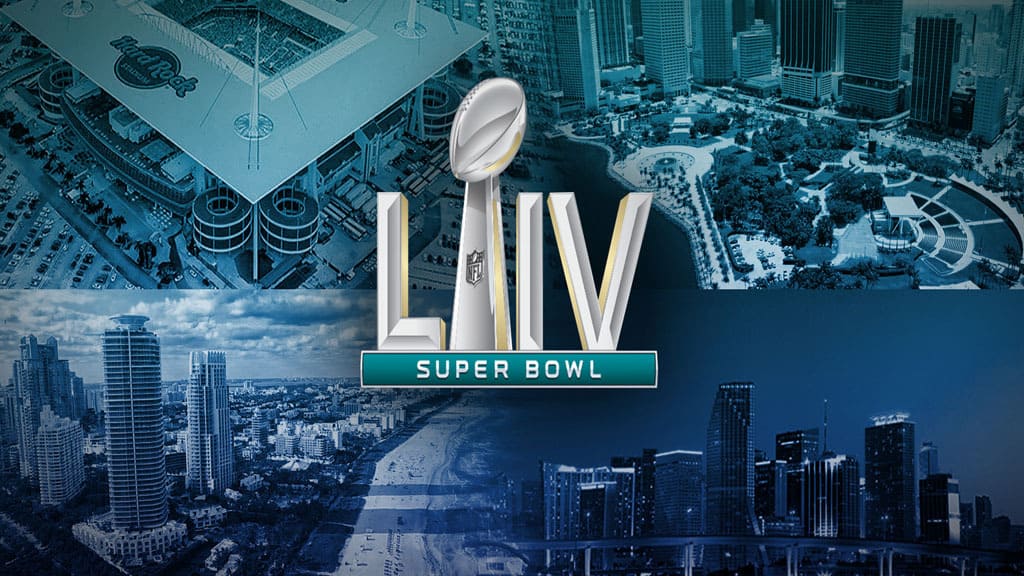 States Where You Can Legally Bet Online Without Breaking Any Laws
Below is an updated list for states that don't have any laws against online gambling.
| | | | |
| --- | --- | --- | --- |
| Alabama | Indiana | Nevada | South Carolina |
| Alaska | Kansas | New Hampshire | Tennessee |
| Arkansas | Kentucky | New Jersey | Texas |
| Arizona | Louisiana | New Mexico | Utah |
| California | Maine | New York | Vermont |
| Colorado | Maryland | North Dakota | Virginia |
| Delaware | Massachusetts | North Carolina | West Virginia |
| Florida | Michigan | Ohio | Wisconsin |
| Georgia | Minnesota | Oklahoma | Wyoming |
| Hawaii | Mississippi | Oregon | |
| Idaho | Missouri | Pennsylvania | |
| Iowa | Montana | Rhode Island | |
| Illinois | Nebraska | South Dakota | |
FAQ's Related To Super Bowl Betting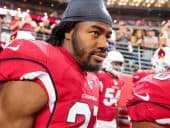 Josh Shaw will appeal his suspension, according to a report from ESPN. However, it's hard to imagine the odds of being in his favor. Shaw, a defensive back for the Arizona Cardinals, broke the league's rules by betting on NFL games on multiple occasions—and against his own team no-less. After an investigation from the NFL, the league suspended Shaw on Fri., Nov. 29, with Commissioner Roger Goodell stating that he knowingly violated the NFL's no-gambling policy. "The continued success of …
Read moreCardinals DB Josh Shaw bet against his own team, will appeal suspension from NFL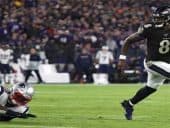 The New England Patriots' dreams of recording another 16-0 season became a nightmare that could've been ripped straight out of an Edgar Allen Poe poem. After being handed a crushing 37-20 defeat by the Baltimore Ravens this past Sunday, the Patriots appear to be mortal once more. Ravens dual-threat quarterback Lamar Jackson chewed up the No.1 defense in the NFL, completing 17 of 23 passes for 163 yards and a touchdown, but it was his legs that made the Patriots …
Read moreRavens' Super Bowl Odds Double, Patriots Still Favored Following First Loss Of 2019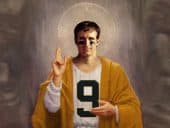 Breesus suffered after a thumb injury and descended to the sidelines. But on the fifth week, he rose again and ascended the New Orleans Saints chances of winning the Super Bowl this season—restoring hope to the Who Dat Nation and rewarding the betting faithful. And so, let it be written. After the referees from last year's NFC title broke one of the Ten Commandments by robbing the Saints of a trip to the Super Bowl—which some have said is the …
Read moreBreesus' Return Lifts Saints, Rewards Faithful With Higher Super Bowl Odds