2016 NFL Football Preview - Preseason Notes And Predictions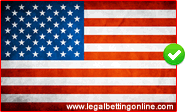 The NFL preseason runs for four weeks every year, while the teams play 16 games over 17 weeks during the regular season. And fans who participate in legal NFL betting each year start paying attention bright and early. In the first couple of those weeks eventual starters play sparingly, if at all. The 2016-17 edition of the National Football League will get underway on September 8th and conclude with Super Bowl 51 in Houston Texas on Sunday, February 5th, 2017. In between, there figures to be usual array of great plays, unfortunate miscues and roller coaster movements in different teams' drive toward the postseason. Below is a look at how each of their eight divisions stack up and other factors consider for the season ahead.
Full NFL Preview Of All 32 Teams
If you're one of the many gamblers out there who like to bet on the NFL, then you know that your season never ends. Right after the Super Bowl, you start looking at the draft, looking at free agency, and then you jump head first into the preseason to follow the action and to find out which teams are looking the best going into the regular season. This is a whole lot of information to keep up with, and we understand how people can easily get bogged down in the details. So instead of going through a bunch of different sources looking for NFL info, we're going to give you a breakdown of all 32 teams and their changes right here.
AFC North
Baltimore Ravens
The AFC North may very well be the toughest division in all the NFL, but the Ravens are more than used to playing here. It's not as if anything is sneaking up on them. Joe Flacco is a solid top-10 QB when healthy, and he's paid like a top-3 talent. They may have lost Ray Rice a while ago, but Justin Forsett is carrying the load and doing a decent job. And with receivers like Kamar Aiken and Steve Smith, Sr., back for one more year after he and Flacco got injured last season, the Ravens' chances of doing well in division are looking solid. Not to even mention their #6 first round pick, a big OT out of Notre Dame named Ronnie Stanley. On the offensive side of the ball, the Ravens should be doing pretty good. And on the defensive side of the ball, with CJ Mosley being the new Ray Lewis, they should be pretty solid. We look for a 10-6 Ravens squad this season, barely missing the wild card.
Pittsburgh Steelers
Long removed are the days of the Steel Curtain and Pittsburgh, but that Steelers could still end up with one of the league's top teams. Big Ben Roethlisberger is a seriously talented QB, and their WR Antonio Brown was like Odell Beckham before OBJ blew up on the scene. The only place the Steelers were really lacking last season was in their defensive secondary, as even an old, injured Peyton Manning was able to exploit it in the playoffs. Pittsburgh has really tigthened things up there, with their first two draft picks being cornerbacks: Artie Burns out of Miami in R1, and Sean Davis out of Maryland in R2. With these additions to the defense, and an offense that's looking like it might be one of the league's best this season, the Steelers should end things atop their tough division. It's not written in stone, obviously, but they're looking the best on paper.
Cincinnati Bengals
The Bengals haven't been able to drag themselves out of the first round of the playoffs since Marvin Lewis has been coaching, though they're almost a lock for the playoffs every year. It's a very strange dynamic happening in Cincinnati. It's like the entire team changes when faced with the pressure, at least with Andy Dalton at the helm. When he was injured last year with a broken thumb, AJ McCarron, out of Alabama, stepped in and led an impressive comeback against the Steelers in the wild card round of the playoffs. Though a defensive breakdown and consecutive penalties cost them the game. But speaking for this regular season in general, the Bengals have the talent to easily break into a wild card spot at 11-5, with AJ Green, Brandon Tate, Jeremy Hill, and other talented offensive players, not to mention a pretty stout defense, when it's not playing dirty. The Bengals didn't make much noise in the draft, but they also didn't take a step back. You're looking at a team here that's a shoo-in for at least a 10-win season, so keep that in mind when gambling in the regular season.
Cleveland Browns
The Browns have long been the redheaded step-child of the AFC North, and unfortunately that's not likely to change this season. They threw all their eggs into the Johnny Manziel basket, and now they're looking foolish for doing so, as he did more drugs last season than he played football. Now they've picked up RGIII out of Washington, and the reports are that he's back in the same shape he was when coming into the league. This might bode well and even get the Browns up to around 8-8, but the division is just far too good for them to compete any more than that. More realistic is a record of around 6-10, an improvement for the Browns but nothing to write home about. If you're gambling on games, the odds suggest taking the team the Browns are facing. Other than yet another new QB taking the reigns this year, the Browns aren't putting anything special on the field.
AFC South
Indianapolis Colts
The football world was 50/50 on the whole Peyton Manning-Andrew Luck controversy four years ago. However, after Luck came in out of Stanford and marched the Colts straight to the playoffs, even beating Peyton's Broncos in the process, it was clear that Luck could play some ball. Last year, however, it's like the Colts forgot that it takes an offensive line to protect him. Luck was more than merely banged up some; he nearly died from the massive beatings he was taking bereft of an offensive line. The defenses playing against the Colts were teeing off on Luck like a D2 college against the pros. Though the Colts have really jumped on their issue in the draft, selecting two tackles and a center, including the all-American Ryan Kelly, the center from Alabama. With an offensive line to actually protect him, and weapons on the outside like TY Hilton and Donte Moncrief, the Colts should have more than enough to come out on top of their division. While their division has improved, the Colts are still the standard bearers.
Houston Texans
The Houston Texans were looking like a solid team for a few seasons, but then their QB fell off, and least season the Texans weren't much of anything special. Although they ended up competing for the division because of Luck's injuries in Indy, the Texans were basically considered an easy out. With Brandon Wheeden as their QB, and mediocre talent at the wide-outs with DeAndre Hopkins and Cecil Shorts, this is yet another year where the smart money is with betting against the Texans to do much of anything. We're certainly not here to bad-mouth any football teams. Even the worst NFL teams have an insane amount of talent on them. Though juxtaposed against the rest of the league's contenders, the Texans are likely lucky to win 6 this year. They grabbed two wide receivers in the draft, Will Fuller out of Notre Dame in R1, and Braxton Miller from OSU in R3, but with a QB incapable of going into Tom Brady-mode, it's unlikely they'll catch many passes.
Tennessee Titans
The Titans are a team on the come-up this season, and we can see them going 10-6 and challenging for a wild card spot, where it will come down to tie-breaks and other stuff that might keep them out or put them into the playoffs. Not only is Marcus Mariota going into his second year, so he'll be a lot more familiar with the offense, but they also drafted Derrick Henry out of Alabama. This means that they've drafted two Heisman winners in back to back seasons, and Henry broke nearly every record in the SEC set by Bo Jackson, so he's not just a flash in the pan talent. He's a legit running back. Shored up with a few offensive line picks in the draft, the Titans look to be a team thinking about running the ball a lot, which might open up a read-option offense for Mariota, like the one he excelled with in Oregon. So look for the Titans to be much improved this season.
Jacksonville Jaguars
The Jags actually looked like a decent team on paper last season. They had a young Blake Bortles, TJ Yeldon in the backfield, Allen Robinson catching the ball, and a solid defense that could keep games close. Though the stars just didn't line up for Jacksonville last season, and we don't really expect that they will this season either. For the first five rounds, the Jags went all defense, getting a CB, OLB, DE, DT and an additional LB, but from an oddmakers' perspective, their bigger issue last year was that their offense didn't do much of anything. They've put together a team that can stop the other team from running up the score, but we can't see how that's going to matter much at all seeing as the Jags themselves won't be able to put points on the board. Look for the Jaguars to be at the bottom of the division again. Whomever they have working in that front office doesn't seem to grasp the finer points of the NFL, unfortunately. At least it bodes well for gamblers, however. Just bet against the Jags' success, and you should do quite well.
AFC East
New England Patriots
There's not a whole lot that needs to be said about the Pats. They were the best in the division last season, and for twelve seasons previous (barring '08 when Brady got hurt), and they'll likely be the best against this season. However, it does give some cause for concern that Brady will be serving a four-game suspension this season, and Jimmy Garoppolo might end up being horrible. It remains to be seen, but we wouldn't put the Pats at any more than .500 for those four games. Though for the next 12 of the season, they still have Brady, Amendola, Edelman and Gronkowski all healthy, and they still have Bill Belichick coaching them. So while the Jets and Bills might improve their lot this season, the odds are solid that the Pats are going to win the division and be one of the top AFC seeds. They're just far too powerful offensively to keep off the board, and their defense is actually much improved thanks to drafting Cyrus Jones out of Alabama (CB) and Vincent Valentine out of Nebraska (DE). Their only soft spot would be on that offensive line. But just like last season, that's not a regular season concern really.
Buffalo Bills
With Rex Ryan whipping the Bills' defense into shape, many believe that, eventually, Buffalo may return to its hey of making it to Super Bowls. However, they have the bad luck of being in a division where they must play the Pats twice a year, and as it stands Ryan's Bills simply don't have the talent to overtake that position just quite yet. They have some great talent in Tyrod Taylor, LeSean McCoy, Sammy Watkins and Manny Lawson, and their big get from the draft was Shaq Lawson, a DE out of Clemson. But when it comes to competing with the Pats, the Bills are still well away from that goal. We're looking at a team that might go 8-8. Against lesser teams, they're a great bet. Against any playoff contenders, it's best to pick against them.
Miami Dolphins
The Dolphins are another one of those teams that look great on paper. And when they're firing on all cylinders, they can even beat the Patriots, as they did last season to knock the Pats back to the 2 seed in the AFC. But Ryan Tannehill is a middling QB, and Jarvis Landry and DeVante Parker could realistically be the league's top-2 wide-outs and still suffer due to Tannehill's ineffectiveness. Miami picked up Laremy Tunsil, an OT out of Mississippi, along with Kenyan Drake out of Alabama, so their running game may well improve. But that defense is still suspect, and resting hopes on Tannehill's arm is just not a winning formula.
New York Jets
As of late July, Ryan Fitzpatrick is officially in a hold-out with the New York Jets, and the Jets' season pretty much depends on what he's going to do. Other than Ryan, the Jets have Geno Smith and another young QB, Christian Hackenberg, to bear the brunt. With Fitz, however, Brandon Marshall and Eric Decker become deadly weapons, and the Jets could easily finish 10-6, second place in their division and threaten a wild card berth. They didn't make many moves in the draft, with their R1 pick being Darron Lee, an OLB out of OSU, which gives them a bit of a pass rush but not much else. So it really all boils down to Fitz. If he's playing, the Jets are a decent bet. If he's not, then they're in Cleveland territory.
AFC West
Denver Broncos
After losing Manning, and a few key defensive free agents, the Broncos' hopes are tied up in veteran journeyman Mark Sanchez. Although they do have Von Miller back, so the defensive end isn't a total loss, they have to face the reality that they may be a mediocre team this season, with the rest of the AFC West improving a bit. Demaryius Thomas and Emmanuel Sanders are stud wide-outs, but if Sanchez is throwing the ball to the other team, it doesn't much matter. We do see Denver's defense holding in the top-10 and potentially giving the Broncos a wild card, but we can't see them taking the entire division this season.
Kansas City Chiefs
Andy Reid and Alex Smith have a good working relationship, and Smith is the very definition of a game-managing QB. However, Jeremy Maclin and Albert Wilson and Travis Kelce are questionable when it comes to sure-handed receivers. They literally dropped the ball, numerous times, against the Pats in last season's playoffs, and the AFC West might be too tough this year to barely scrape by. Their defensive prowess bodes well for them, led by Justin Houston and Derrick Johnson, but we fear their offense won't be very efficient this season.
San Diego Chargers
The Chargers are all about that offense, with Philip Rivers throwing the ball to Keenan Allen, Stevie Johnson and Antonio Gates. But when it comes to defense, the Chargers are easier to score on than a soccer team without a goalkeeper. They did address this a bit by going with Joey Bosa with the 3rd pick in the draft, a DE out of OSU, but they haven't addressed their secondary at all. What you're likely to see is a Chargers team that will work wonders for you if you take the over, but not a team that's going to win more than 7 games outright.
Oakland Raiders
The Oakland Raiders are our pick for outright winning the division with a record of 12-4. Yeah, that sounds a bit crazy, but hear us out. Not only has Denver fallen off, but Derek Carr is turning out to be a top-10 QB talent, and Amari Cooper is the real deal at WR, with Michael Crabtree also a top WR talent. And with their first three picks in the draft, the Raiders got: Karl Joseph, a safety out of West Virginia; Jihad Ward, a DE out of Illinois; and Shilique Calhoun, a DE out of Michigan State. So they're serious about improving that defense. And with an offense that we predict will be top-10 in the league, look for the Raiders to really do some damage this season.
AFC Division Winners And Predictions
For the divisional breakdown, we see New England, Pittsburgh, Indianapolis, and Oakland winning their respective divisions, and teams like Denver and Cincinnati bringing up the rear for the wild card spots. There's always going to be an upset or two out there to really keep things interesting, but we fully expect to see the Patriots and the Steelers in the AFC Championship.
NFC North
Green Bay Packers
Aaron Rodgers and Jordy Nelson are healthy this season, and reports are that Eddie Lacy has lost about 50 pounds and has almost a full second in additional speed under his belt. Suffice to say that the Packers are going to be a world-class offense, provided they stay healthy. And with a Clay Matthews-led defense, you won't see the Pack being blown out by anyone. They keep all their games close and are a lock to beat the spread as underdogs. Keep those things in mind when the Pack start winning big this season.
Minnesota Vikings
Adrian Peterson is older but still dangerous, and Teddy Bridgewater is definitely a starting QB talent. They don't have much of a receiving corp, and that's why they grabbed Laquon Treadwell out of Mississippi in the 1st round. And their defense isn't exactly living up to the Purple People Eaters. But they have the benefit of playing four games against Detroit and Chicago, so it wouldn't surprise us any to see the Vikings go 11-5 and get a wild card. We wouldn't put them on the same level as Green Bay, but they're not too far behind.
Detroit Lions
After losing Megatron to retirement, not much is looking good for the Detroit Lions. After all, even with Calvin Johnson they weren't a playoff team, so without him they might be lucky to win 3 games. Matthew Stafford is a decent, mid-level QB, and Golden Tate and TJ Jones are starting wide-outs in the league. Though that defense they have leaks like a pasta strainer. They tried to tighten things up a bit with A'Shawn Robinson, a DT out of Alabama, and Miles Killebrew, a SS out of Southern Utah, but likely is the case that the Lions will end up with a top-3 pick in next year's draft. They're not a team on which you'll want to bet money.
Chicago Bears
The Bears are one of those teams stuck with a poor QB but convinced that he's a star player. We've seen this happen before in the league. Jay Cutler has a rifle of an arm and could probably break ribs with his passes, but he's an interception, injury, fumble or outright rage-quit waiting to happen. And when Marquess Wilson and Alshon Jeffery are your biggest "get" players on offense, you're having issues. Not to mention that John Fox still hasn't managed to bring back that typical tight Bears' defense. This is a Bears squad that might give up 34 points a game, and Leonard Floyd and Nick Kwiatkoski, the linebackers they drafted, aren't going to make much of a difference. Better than Detroit, but barely.
NFC South
Carolina Panthers
The Panthers still have Cam Newton, Ted Ginn, Jr., Greg Olsen, and other pieces of their offense left, but they had a top-5 defense last year to help them get to the Super Bowl, and that defense is sadly gone. They let Josh Norman and a couple of others go in free agency, and while they drafted three corner-backs in the draft with James Bradberry, Daryl Worley and Zack Sanchez, likely is the case that only one (James) will be a starter, and he won't have much of an impact. The Panthers will score some points, but they won't be able to stop other teams scoring more. We're predicting 9-7 and no playoffs for Carolina.
The Falcons are one of those confusing teams that have Super Bowl talent but a bench-warmer's record. Matt Ryan, Julio Jones, Devonta Freeman and Jacob Tamme are all legitimate Pro Bowl players, but the Falcons never seem to be able to score when it counts, and their defense couldn't stop a Pee Wee team from driving and scoring to take the win. They tried to shore up the defense, but we can't see Keanu Neal (SS, Florida) and Deion Jones (OLB, LSU) making that much of a difference. We can see the Falcons at 8-8 or 9-7 at best.
New Orleans Saints
For a few years now the Saints have had one of the league's worst defenses, and they haven't done much to address it in the off-season. Other than taking a DT in the 1st round, they mostly stacked up their offense some more with the likes of Michael Thomas, WR from OSU. This means that the Saints want to be an offensive-minded team, and they want to focus on scoring points. There's nothing wrong with that approach; that's how the Rams won the Super Bowl back in 2000. However, this puts the Saints at a disadvantage should they make the playoffs. Those teams will have defenses capable of stopping the Saints' offense, and New Orleans will likely lose in the first wild card round, even though we can see them winning their weak division.
Tampa Bay Buccaneers
With Jameis Winston, Doug "the Muscle Hamster" Martin, Mike Evans and Vincent Jackson, the Bucs definitely have some good offense, but defense is where they've been hurting for a long time. They sought to remedy that in the draft, taking Vernon Hargreaves, CB from Florida, in the 1st round, the top-ranked CB in the draft. They also picked up Noah Spence, a DE from E. Kentucky, and Ryan Smith, a CB from UCLA. So if these rookies can pan out and give the Bucs a good defense, you're looking at a team that does have the talent to put up a 9-7 record or so.
NFC East
Dallas Cowbows
Believe it or not, the Cowboys are in the top-10 of Super Bowl odds, at around 18/1, give or take. This seems odd to us. The fact is that their core talent is still in place, with Tony Romo and Jason Witten, and they've even added Ezekiel Elliot from OSU. But the 'Boys are one of those teams that shoot themselves in the foot with bad decisions and tons of injuries, so we honestly don't expect them to do better than 8-8. Their division, the NFC East, is often called the "NFC Least," and that's because the teams in the division seem to do very poorly proportionate to the talent they have. So even though the Cowboys look good on paper, we're predicting that they'll be a very bad bet all season. Steer clear.
Philadelphia Eagles
The Eagles have a new coach in Doug Pederson, a new QB in Carson Wentz, a new RB in Wendell Smallwood, but the same old defensive look that's been getting scored on big for years now. Maybe Pederson turns it around, though he was actually an offensive coordinator with the Chiefs so D isn't his strongest suit. What we expect this year is that the Eagles will fall into irrelevancy by being the worst team in the NFC East, behind the pack and perhaps only a game or two in front of the Lions in the NFC. There's nothing they're doing that inspires confidence, so beware of betting on Philly.
New York Giants
With Eli Manning, Odell Beckham, Jr., Dwayne Harris and Will Tye on the offensive side of the ball, we can see the Giants scoring some serious points this year. Other than Antonio Brown in Pittsburgh, OBJ is the cream of the crop for NFL receivers. Their defense isn't bad either, and taking a CB in the draft with Eli Apple, OSU, and a solid safety in Darian Thompson, Boise State, we can see the Giants' defense being improved over last year. However, they had defensive holes large enough to drive a truck through just last season. And while they might have new coaching a few new players, we can't see them stopping the dam completely. Look for teams to still get off on the scoreboard vs. the Giants and for New York to only win 9 games.
Washington Redskins
The 'Skins won the division last season, though it was basically by default. The rest of the teams were so bad that all Washington had to do was not lose five in a row to end the year. However, Kirk Cousins was coming on strong, and Pierre Garcon cemented himself as a #1 receiving talent. Plus they picked up Josh Norman on defense and actually had a decent draft. They grabbed another WR in Josh Doctson out of TCU, a fast, high-jumping, sure-handed talent, along with a solid CB out of VA Tech in Kendall Fuller to compliment Norman. So when we break the 'Skins down on paper, it appears to us as if they should go at least 11-5, if not 12-4 and win this division by at least 2 games.
NFC West
Seattle Seahawks
The Seahawks are the terror of the NFC, and that's because you look at their roster and see that their entire defense is practically still in place. Chancellor, Sherman, Thomas, Rubin, and the list goes on. Plus Wilson has had an entire year to get used to a more high-flying style of offense with big talent like Doug Baldwin and Jimmy Graham. What we see happening is Seattle in a neck-and-neck race with the Arizona Cardinals for dominance in the division. We can realistically see both teams going 12-4, with a tiebreaker needing to come into play for the divisional crown. Seattle is good yet again, but they haven't improved any per se; they're basically still the same team they were. Other than Jarran Reed, a DT out of Alabama, they didn't make too much noise in the draft. So be prepared for the same-look Seahawks, only on a mission to get some respect.
Arizona Cardinals
The Cardinals actually did a lot better in the draft. With Carson Palmer, Chris Johnson, Larry Fitzgerald, John Brown, and more talent, the Cards have all the offense you could need for three NFL teams. Where they were lacking is on the defensive side of the ball, and they remedied this with Robert Nkemdiche, a DT out of Mississippi; Brandon Williams, a CB from T A&M; Marqui Christian, a SS out from Midwestern State; and Harlan Miller, a CB from SE Louisiana. If any two of those players can make an impact, the Cards will have a stout defense to go along with a record-setting offense. In other words, if the draft works out, the Cardinals are a dangerous team.
St Louis Rams
Too bad for Rams fans, but the team doesn't change just because the location does. The St. Louis Rams may have become the Los Angeles rams overnight, but they still have the same core of the team in place. So, that's a big boo for Nick Foles, but a huge, deafening cheer for Todd Gurley. On the plus side, Foles may take a back seat to the Rams' #1 overall pick, Jared Goff. The conventional wisdom is that rookies sit and learn, but the league is too competitive for that today. Goff may be thrown into the fire, with Gurley to lean on, and the Rams might surprise everyone with a 10-6 record. We'd bet 8-8, but you never know. One thing is for sure, the Rams will upset one of the top teams this year as they have been doing for the past several years. It will likely be Seattle.
San Francisco 49ers
Just our opinion, but we feel the 49ers won the NFL Draft. They got two #1s with DeForest Buckner, a DT from Oregon and Joshua Garnett, an OG from Stanford. Then they got two solid corner-backs in Will Redmond from Mississippi State and Rashard Robinson from LSU. Then they got another DE, two more tackles, a RB, WR, CB, and even a QB in Jeff Driskel. If only they did as well in free agency, you'd be looking at a solid San Fran team. However, seeing as rookies only have about a 20% chance at panning out, we're predicting a 5-11 season for the 49ers.
NFC Division Winners
For the divisions, we're predicting the Redskins in the East, the Packers in the North, the Saints in the South, and either the Cardinals or Seahawks in the West. That last one will come down to a tiebreaker, so we're predicting, and whichever team ends up on top is the one we can see in the NFC Championship alongside the Green Bay Packers. We can't see a healthy Green Bay team with anything less than a championship appearance.
Top 2016-17 NFL Offenses
As far as the top offenses go for this season, keep your eyes on the Patriots bringing up the rear, starting late after Brady's four-game suspension. Even if they win all four games with their back-up, likely is the case they won't be putting up huge numbers. Though once Brady's back and starts averaging 350 yards and 3 touchdowns a game, they'll catapult up to the front. Also keep your eyes down in the NFC for the Cardinals and the Packers. Each team has a strong-armed QB who can throw a mile, and some serious talent at the WR position. These teams will put up big points, and you should definitely take the over if they ever play one another. Look for these offenses to be so good that Rodgers and Palmer become top contenders for the league's MVP.
Top 2016-17 NFL Defenses
Teams with the top defenses will be a little harder to pick, but actually much more valuable for gamblers, especially for fantasy players. We're actually looking for the Redskins to have a top-10 defense. They have grabbed some serious talent in free agency and had a pretty decent draft on the defensive end. Plus they operate more of a ball control style of offense, so their defense doesn't have to be on the field a long time to get worn down. You definitely have to throw Seattle in there, that's a given, but one you might not be thinking of right away would be the Bengals. If those guys in Cincinnati can just play without getting a bunch of penalties, they could easily be a top-10 defense.
Super Bowl 51 Contenders
If you enjoy engaging in legal Super Bowl betting action each year, you should really take a look at the future betting odds on who will win the superbowl. Most sportsbooks offer as much as 500-1 odds for a particular team to win it all. If nothing else, it's good for a little $10 or $20 sweat bet on your favorite team.
For Super Bowl 51, any team we have selected as a playoff team could easily be a Super Bowl contender, but we actually have four teams we think are going to do the best. While Arizona may well win that division, what we really think is that Seattle's defense is going to have a chip on its shoulder and help carry the 'Hawks to the NFC Championship, where they'll likely be facing off against the Packers. With a healthy Rodgers and Nelson, and an Eddie Lacy who's a lot lighter and faster, we can see the Pack outscoring almost every team, and their D is nothing to sneeze at. So look for that NFC match-up. And while the Pats might be off to a slow start in the AFC, there's nobody in their division to slow them down, and Denver's defense has been knocked down a few pegs. So New England will run away to the AFC Championship, we predict, where they'll meet up with the Pittsburgh Steelers. It will come down to which team has the home field here. No matter who ends up going, Super Bowl 51 is going to be a very exciting affair.