NFL Draft Legal Betting Guide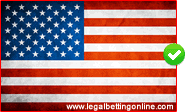 NFL fans can enjoy betting on their favorite teams through licensed offshore sportsbooks throughout the season. There are betting lines on each matchup week after week, with a range of wagering types including point spread bets, over/under bets, parlays, prop bets, future bets and more. Nevada residents enjoy the luxury of placing bets through brick-and-mortar sportsbooks, as they are exempt from the federal ban (Professional and Amateur Sports Protection Act) on sports betting. The Nevada Gaming Commission shook things up a bit this year by allowing a series of prop bets to be offered on the 2018 NFL Draft through their licensed sportsbooks. These betting lines won't allow you to bet on when a certain player will be drafted, but will include things like betting on which conference has the most players drafted, how many wide receivers are drafted in the first round, etc.
All of the online sportsbooks we review offer betting lines on the NFL Draft, but theirs allow you to bet on specific players being drafted at certain points throughout. These types of betting lines are intriguing to those who actively follow the sport and believe they have insight into what the major league teams need in terms of rookie players. The NFL and sports betting are both billion-dollar industries. NFL Draft betting action is fast-paced and exciting.
This guide was created to inform interested bettors on how NFL draft betting works and the best ways to go about it. The NFL live Draft is set to take place from April 25-27, 2018, so bettors are already sizing up their potential wagers. You will also find helpful information on this page about the available NFL Draft prop bets and the odds as far as which players experts believe to be hot commodities. We have included a look at the legal side of betting on the NFL to assist you in making informed decisions that will keep you within the legal confines. Draft Day is one of the most exciting for fans, and NFL Draft betting is just another way to engage with the sport you love.
Is It Legal To Bet On The NFL Draft In The United States?
It is legal to bet on the NFL Draft in the US under two circumstances: If you live in Nevada or by using licensed offshore U.S. sports betting providers. Nevada residents get to enjoy unconditional sports betting through one of the various Las Vegas sportsbooks. All other US residents can bet safely and legally with offshore gambling sites. There are no state or federal laws that say anything about betting with an offshore gambling site as long as it is licensed and regulated by a respected, legitimate government.
Top Sportsbook Offering Betting Lines
On The NFL Draft 2018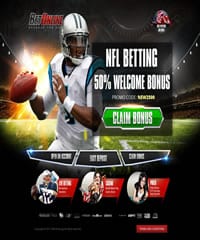 If you are interested in NFL Draft betting, than BetOnline is a top notch sports betting provider that can deliver. BetOnline is a storied name in the online gaming industry having been operational since 1993. They are a licensed and regulated in Panama and are legally licensed to accept all US players. BetOnline's sportsbook has betting lines from sports leagues around the world. Their wagering types are similar to the ones you would find in Las Vegas casinos. BetOnline even offers live and mobile betting as a way to switch up your gambling practices. The site has a built-in Stats Center that lists the major wagering trends giving bettors a fair chance at making successful bets.
In regards to the NFL Draft, BetOnline has a series of prop bets available. These betting lines include betting on specific players to be drafted in specific positions, including the #1 overall pick, betting on which conference will have the most players drafted, betting on how many running backs are drafted in the first round and more. BetOnline's security profile will keep your personal and financial information safe as you place your wagers, giving you the peace of mind needed to bet comfortably. Browse through their sportsbook to see what your options are and if it is right for you.
 Pros
Almost All American players accepted
Longevity in the industry since 1993
Legally Licensed In Panama
50% Bonus Up To $2,500 Free
Many betting props available for the 2018 draft
Easy deposits via credit cards and Bitcoin
Cons
Only accepts U.S. Mexico And Brazil Players
Excluded States: NY, NV, NJ, DE, MD
Legal USA Friendly Sports Betting Sites
Offering NFL Draft Betting Odds
Below you will find a list comprising our recommended sports betting brands that allow you to bet on the NFL Draft. Our team of industry professionals have compiled this list after verifying that each of these brands is legally sanctioned and regulated, has a strong security profile, offers industry standard betting lines and wagering types, has mobile/live betting capabilities and offers bonuses for their users.
What You Need To Know For Betting On The NFL Draft
This next section has information that will assist NFL fans interested in placing bets on the 2018 NFL Draft. This information includes which NFL Draft prop betting lines are available and the odds as far as which players are being considered to go first. You will also find a complete list of the betting lines available via BetOnline's sportsbook.
Need-To-Know Information For The 2018 NFL Draft
When: April 26-28, 2018
Where: AT&T Stadium, Arlington, Texas
First Pick: Cleveland Browns
Most Picks Available: Green Bay Packers (12)
Fewest Picks (all with 6): Detroit Lions, New York Giants, New York Jets, Philadelphia Eagles, Tennessee Titans
2018 NFL Draft Props
2018 NFL Draft First Round Pick Order
Below is a list of the 32-pick Draft order for the first round. Keep in mind, these positions could change up until the Draft and while the Draft is happening. Teams often used Draft positions as leverage for trades. In fact, some trades have already happened, allowing teams like the Browns to secure multiple spots in the top 10.
Cleveland Browns
New York Giants
New York Jets
Cleveland Browns
Denver Broncos
Indianapolis Colts
Tampa Bay Buccaneers
Chicago Bears
San Francisco 49ers
Oakland Raiders
Miami Dolphins
Buffalo Bills
Washington Redskins
Green Bay Packers
Arizona Cardinals
Baltimore Ravens
Los Angeles Chargers
Seattle Seahawks
Dallas Cowboys
Detroit Lions
Cincinnati Bengals
Buffalo Bills
New England Patriots
Carolina Panthers
Tennessee Titans
Atlanta Falcons
New Orleans Saints
Pittsburgh Steelers
Jacksonville Jaguars
Minnesota Vikings
New England Patriots
Philadelphia Eagles
Teams Without A Pick In The First Round
Houston Texans
Kansas City Chiefs
Los Angeles Rams
Draft Props
Our featured sportsbooks offer a variety of prop bets on the 2018 NFL Draft. Before getting into it, It is important to understand what prop bets are. Prop bets involve wagering on a specific occurrence or non-occurrence in a sporting event. This will make more sense as you see the NFL Draft prop bets available for the 2018 NFL Draft. Below you will find a list of some examples of current NFL Draft prop bets being offered at various online sportsbooks. Odds may vary based on which sportsbook you are using.
1st Wide Receiver Selected
Calvin Ridley -220
DJ Moore +160
Courtland Sutton +400
James Washington +1000
Christian Kirk +1200
Any Other WR +1100
2nd QB Selected
Josh Allen -175
Josh Rosen +110
Sam Darnold +325
Baker Mayfield +1200
Any Other QB +2000
2nd RB Selected
Derrius Grice -500
Sonny Michel +200
Nick Chubb +700
Ronald Jones +2000
Saquon Barkley +2500
Any Other RB +3300
Last Player Selected In First Round
Offensive +100
Defensive -140
Last Player Selected In The Draft – "Mr. Irrelevant"
Offensive -130
Defensive -120
Total Defensive Players Drafted In the First Round
Over 14 ½ -160
Under 14 ½ +120
Total QBs Drafted In The First Round
Over 5 ½ +150
Under 5 ½ -200
Total RBs Drafted In The First Round
Over 1 ½ -200
Under 1 ½ +150
Total WRs Drafted In The First Round
Over 2 ½ +120
Under 2 ½ -160
Will The Top 3 Picks Be A QB?
Yes -120
No -120
Draft Position – Baker Mayfield
Over 6 ½ +110
Under 6 ½ -150
Draft Position – Bradley Chubb
Over 5 ½ -140
Under 5 ½ +100
Draft Position – Calvin Ridley
Over 19 ½ -120
Under 19 ½ -120
Draft Position – Derrius Grace
Over 32 ½ +150
Under 32 ½ -200
Draft Position – Lamar Jackson
Over 17 ½ +110
Under 17 ½ -150
Draft Position – Saquon Barkley
Over 5 ½ +200
Under 5 ½ -300
NFL Draft Odds
The NFL Draft odds affect payout level based on how much you decide to wager. In the above examples, most are either money line (picking a single outcome) or total (over/under) style bets. These are relatively straightforward and commonly seen with props. When it comes to reading the line, there are a couple of things to pay attention to. The first is the sign associated with each line. A (-) sign indicates who or what the sportsbooks favor. It also pertains to the number associated with it. For example, for a -130 bet, you are betting on the favorite and a winning $100 wager will get you $130. A (+) sign indicates the underdog but also tells you how much you have to wager to earn $100. For example, if you see a +200 line, it will take at least $200 to win $100.
Who Will Go First?
The #1 overall pick is the most sought after position in the Draft order. The team who performed the worst in the regular season is usually bestowed with this honor to give them a better chance at putting together a winning team and perhaps getting to the Super Bowl. The first round is always the most exciting. First round draft picks are the most valuable from a betting standpoint. Teams make selections based on their needs, or in some cases, to hold the best bargaining chip for potential trades with other teams. Below is a list of the sportsbook odds for overall #1 pick:
Overall #1 Pick
Josh Allen +190
Sam Darnold -250
Josh Rosen +1000
Baker Mayfield +2000
Saquon Barkley +600
Bradley Chubb +2500
Minkah Fitzpatrick +6600
Field (Any Other Player) +3300
Understanding How Teams Pick
As we mentioned, teams make selection based on their needs. Sometimes you can tell where a team is at in their selection process based on offseason moves with current players in the league. For example, the Browns have the first pick in this year's Draft (due to their 0-16 record last year). Cleveland has made several notable additions to their squad. They practically have a brand new team. Part of their reformation included signing QB Tyrod Taylor from the Bills. This could mean they are not looking at a QB with their #1 pick, but that would mean their putting their faith in Taylor. It could also mean they're confident they can get the QB they want with a later pick. Draft Day is almost like sitting at a poker table, attempting to predict your opponent's actions and plotting around that.
QBs present an awkward situation. It takes a lot of confidence to base your franchise around a NFL rookie. Look at Johnny Manziel with the Browns several years back—it didn't work out. There has been a recent trend of rookies excelling, but not in the QB position (except for Deshaun Watson). Rookie RBs and defensive players seem to be doing fine in the league.
The main hype-builders this year are Sam Darnold (QB), Josh Allen (QB) and Saquon Barkley (RB). There are other flashes in the pan like Baker Mayfield (QB), Josh Rosen (QB), Minkah Fitzpatrick (DB), Bradley Chubb (DE) and others, but again it is hard to pinpoint which teams are looking at which position. You also have to consider off-field factors like behavior, teamwork, etc. Where a player is drafted can affect their performance as well. For example, a top QB may not look too good with a poor offensive line to protect him. There are a lot of moving parts that go into a Draft decision.